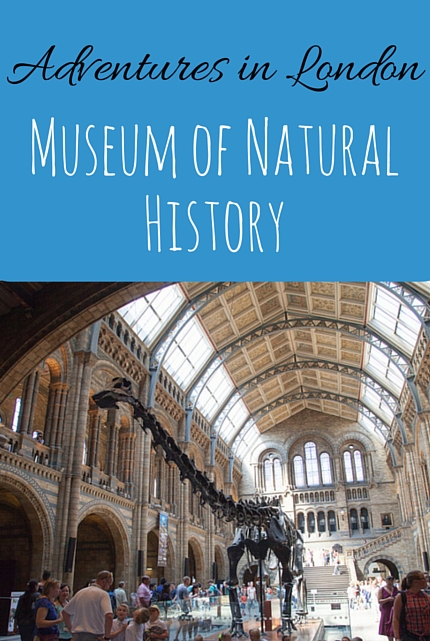 One of the best, if not the absolute best, Natural History museum we've been to, the Natural History Museum is a must-see in London with kids.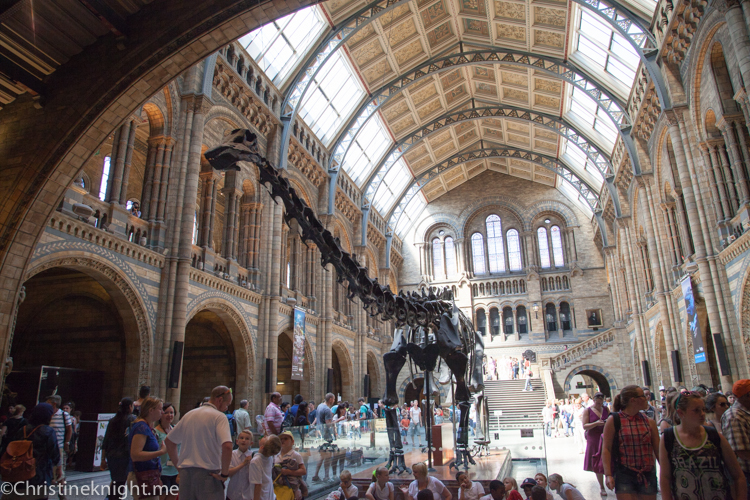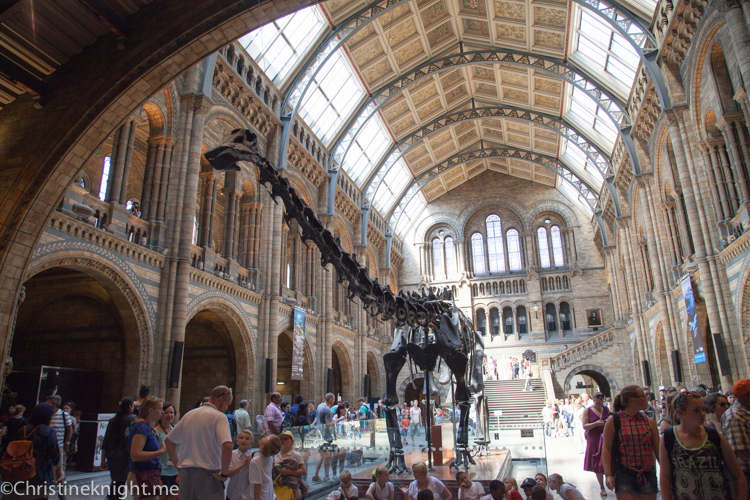 The museum is broken up into four zones, each section representing different types of animals and discoveries.
Blue Zone
Featuring dinosaurs and massive animals, this is the place to see the big guns. Exhibits include the first T. rex fossil ever found, an Iguanodon (one of the first species ever described as a dinosaur) the skull of a Triceratops and a Megalosaurus tooth.
Note: The Dinosaurs gallery will be closed 4 January – 12 February 2016 to improve access to the T rex. It will reopen from 13-22 February.
Red Zone
Learn more about Earth, and meet the museum's new dinosaur, the most intact Stegosaurus fossil skeleton ever found.
Green Zone
The evolution of Earth and the relationships between life and their environments come to life in these exhibits.
Orange Zone
A chance to see scientists at work in the Darwin Centre, and enjoy the serenity of the Wildlife Garden.
We were short on time when we visited with several small children, so we only visited the Blue Zone. This one zone took quite a while to see, leaving no time (or energy from the kids) left to see anything else.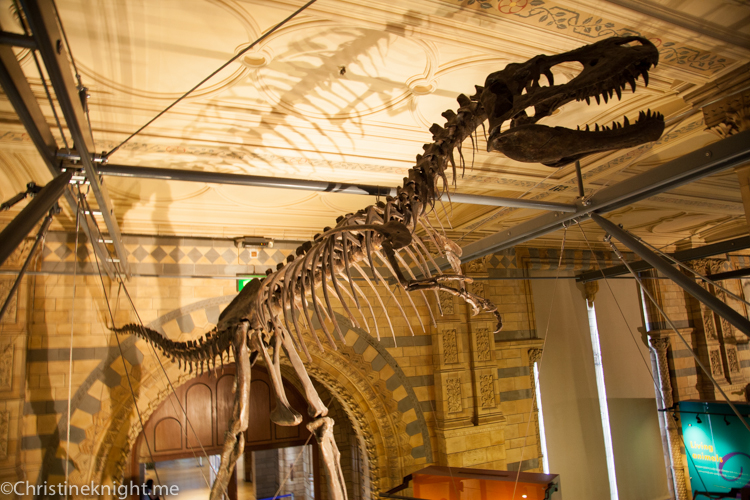 The dinosaur exhibition was absolutely fantastic. A combination of impressive skeletons combined with life-like models and even a robotic T-Rex made the exhibit a highlight of our time in London. I really enjoyed the layout of the exhibit too – following a winding path up and down levels takes the visitor on a cohesive journey through the time of the dinosaurs.
We also appreciated the way in which the museum presented easy-to-digest information on large placards throughout exhibits. The information was all written in an interesting way so as to engage kids and give them a better understanding of the animals and their context. No dry, boring placards here.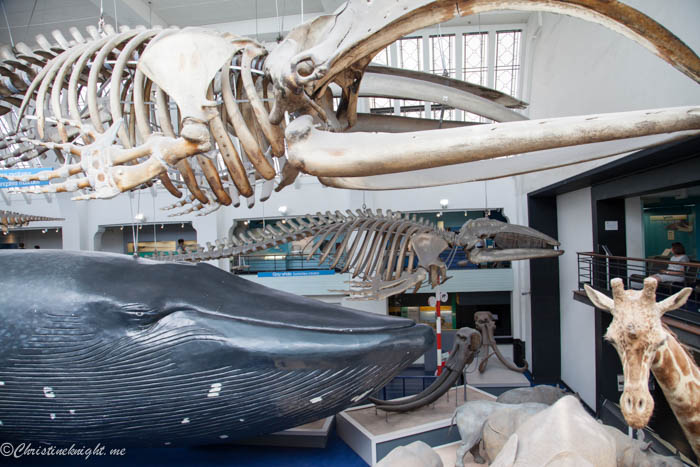 The cafeteria in the centre of the museum has plenty of space to take a breather, and reasonably-priced food options.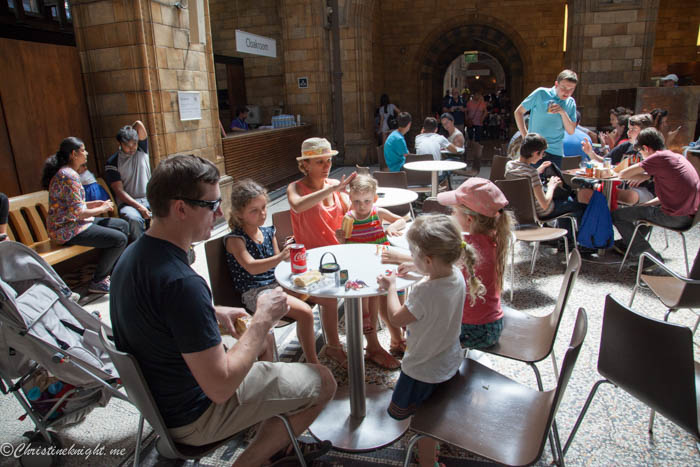 We were very impressed with the history museum and wish we had been able to return to see the other exhibits.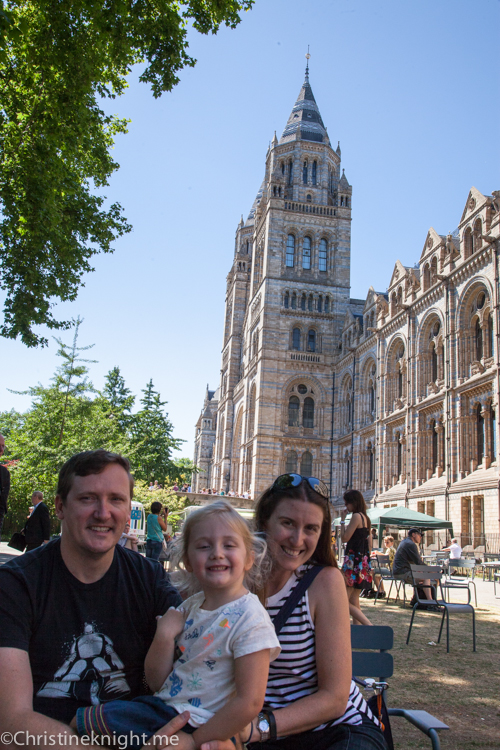 The museum is very stroller-friendly, with the exhibits on different floors accessible by elevators.
You'll need several days to see all of what London has to offer families. Get the perfect London four-day itinerary.
The Natural History Museum
Cromwell Road London SW7 5BD
Prices: Admission is free, however a donation is strongly encouraged.