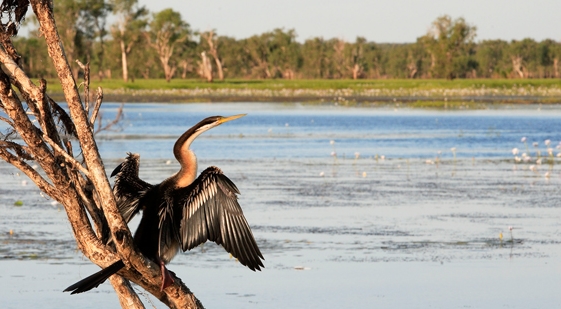 With our relatively small population, you could be forgiven forgetting what a big country Australia is. It's the 6th largest country in the world, about twice the size of the whole of Europe. From hip urban cities to deserts and wetlands, Australia is a country you need a lifetime to explore.
As a Sydney girl, I've seen a lot of the east coast of Australia. I've yet to visit an area that is high on my travel bucket list – the Kakadu area in the Northern Territory. Recently I learned a lot about the amazing nature and cultural experience Kakadu has to offer, and I can't wait to visit when Cheese is a little bit older and ready for the adventure. I've put together a bit of information for you to start your Kakadu dreaming, too.
What is Kakadu?
Kakadu National Park is the largest park in Australia, covering almost 20,000 square kilometres. The park includes wetlands and rivers, and is home to around 2,000 plant species and wildlife from saltwater crocodiles to turtles and birds. Kakadu also features Aboriginal rock-art paintings dating to prehistoric times.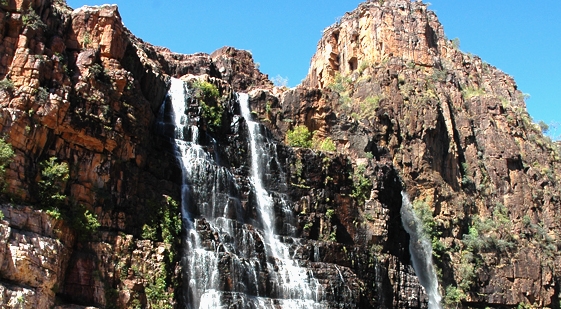 Actually, where is Kakadu? How do I get there?
The easiest way is by coach tour or by hiring a car, and traveling from Darwin or Katherine. I just Googled how to get to Kakadu and, as a side note, it's a 42 hour drive from Sydney, if you feel like an epic road trip.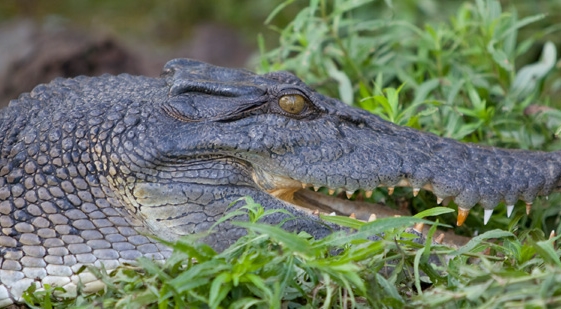 Where should I go in Kakadu?
The area of Kakadu I'm talking about in this post is called Gagudju. Gagudju Dreaming, part of Kakadu Tourism, is the largest collection of facilities catering to tourism in Kakadu and includes accommodation and various tours and cruises. It's also an eco-certified ecotourism destination.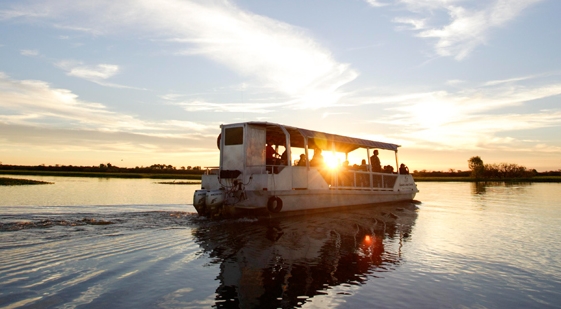 Who should visit Kakadu?
Anyone can visit Kakadu, but it's best suited for adults and families with kids eight years old and older. The adventure tours to see much of the beauty of Kakadu are limited to participants aged eight and over.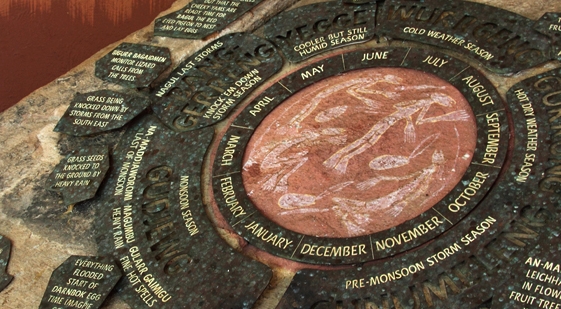 What do I do there?
The three big things people travel to Kakadu to see are waterfalls, wetlands and indigenous culture. Yellow Water Cruises operate several cruises a day on Kakadu's most famous wetland, Yellow Water Billabong, and has been awarded the winner of the 2012 Qantas Australian Tourism Award for Major Tour and/or Transport Operators. Spirit of Kakadu Adventure Tours use a modern fleet of 4WD vehicles for all day off-road adventures to visit the waterfalls, swimming holes and escarpments of Kakadu. Warradjan Cultural Centre gives insights into the culture, history and the effects of white settlement of the Bininj people in interactive displays and exhibitions.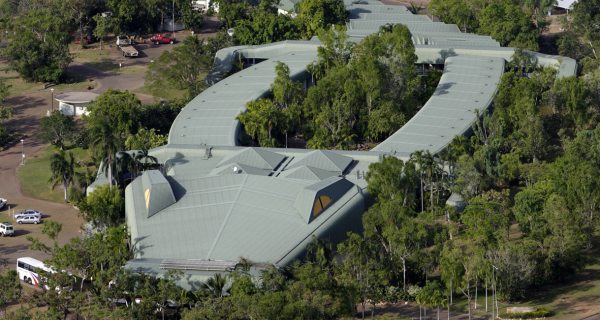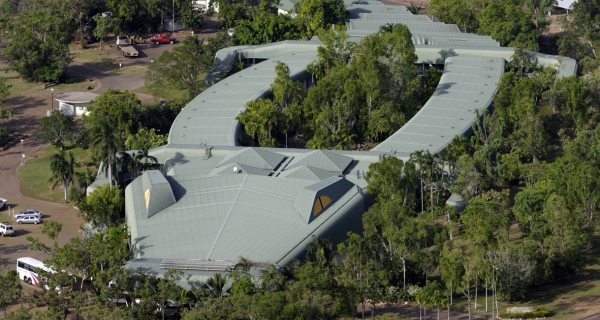 Where do I stay?
While there are several types of accommodation (including Yellow Water Camping and Cooinda Lodge) families will the Kakadu Crocodile Hotel which is, as the name suggests, shaped like a giant crocodile. The hotel has a beautiful outdoor (and shaded!) pool and is the perfect spot to stay while exploring Kakadu National Park. The hotel is a relaxing, air-conditioned place to take a breather after your days out adventuring. Food-wise, you can enjoy modern Australian cuisine in air-conditioned comfort, enjoy a full Australian breakfast, snack and lunch menu, buffet, and a la carte dining.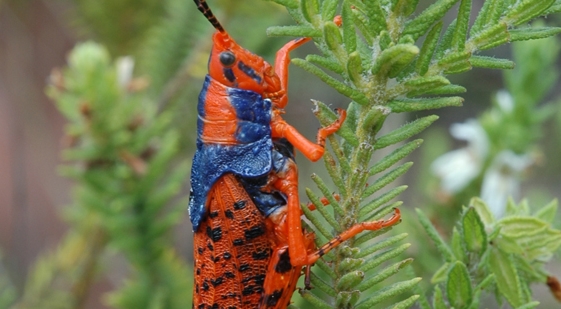 When should I go?
Kakadu has two seasons: wet and dry. The wet season is November to March and the dry is April to October. Depending on when you go, there are different experiences to try. The dry season is the most popular time of year to visit, when most of the sites are open for tourists. Hotels are more expensive during this season. If you visit during the wet season, you can expect to see spectacular floods and storms with fewer visitors. While some attractions are closed during the wet season, popular areas such as Nourlangie and Yellow Water are open all year round. Plan your itinerary online.
Are you dreaming of Kakadu too? What's on your travel bucket list?
This post was produced in conjunction with Gagudju Dreaming.
Pin it!