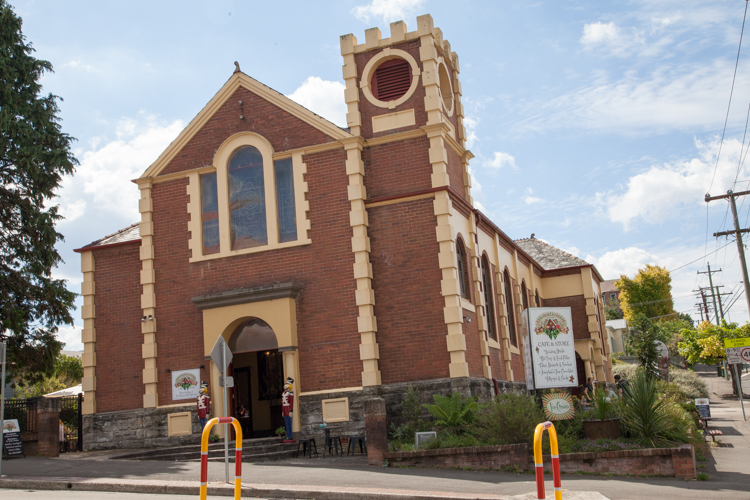 On our recent Blue Mountains drive we stopped off at The Gingerbread House for afternoon tea after several recommendations from friends. It's the sweetest cafe, housed in a beautifully restored 100-year-old church. As you can guess from the name, The Gingerbread House is all about sweet things – milkshakes, Serendipity ice-cream, cakes, cookies & gingerbread. They do have light savoury food, by the way, but it's the sweet things they're well known for.
The Gingerbread House is owned by the creators of Josophan's Fine Chocolates, so they obviously know a thing or two about the sweet things people go crazy for.
Inside the church is an adorably styled gingerbread house containing a sweet shop filled with lollies, and a mix of small and large communal tables. You can also sit outside and soak up the sun while the kids play in the gingerbread cubby house.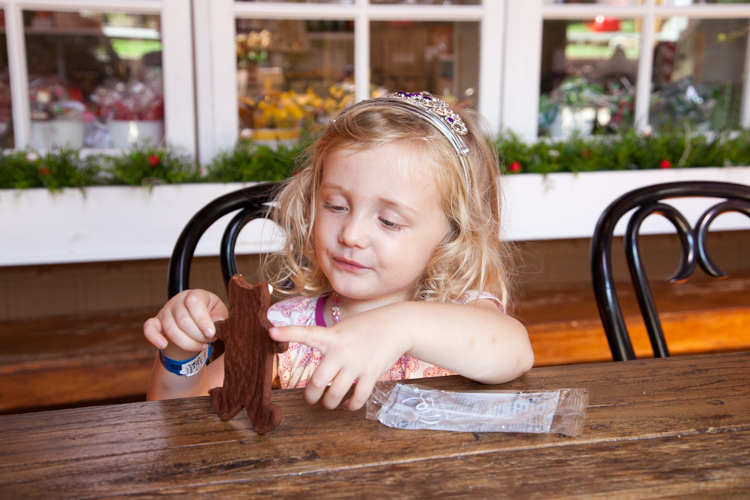 On our visit, we enjoyed a chocolate gingerbread man, a vanilla malt milkshake, a slice of chocolate cake with salted caramel frosting, an affogato with Serendipity caramel ice cream, and a scoop of Serendipity 'Death by Chocolate' ice-cream (which has just been awarded Champion Premium Ice-cream at the Sydney Royal Cheese & Dairy show).
The cake was mine, and I found it to be just the right mix of dense, moist chocolate cake, with thick caramel frosting for my taste. I loved the milkshake (nice and malty), as did Cheese, who stole mine off me. Alec enjoyed his affogato (said the ice cream was great) and Cheese devoured her ice cream (as the official "eat the rest of the cone when the kid is done" person, I can confirm that the chocolate ice cream was really, really good, too!).
The Gingerbread House is delightful and delicious – the perfect stop for a treat on your next drive to Katoomba.
Highchairs: Yes.
Stroller storage: Yes.
Easy access: Yes.
Change tables: Yes.
Kids' menu: Yes.
The Gingerbread House Cafe
56 Lurline St (Cnr Lurline & Waratah Streets),
Katoomba NSW 2780
Phone: (02) 4782 6958
Prices: $
Hours: Daily 9am-5pm
Get Directions