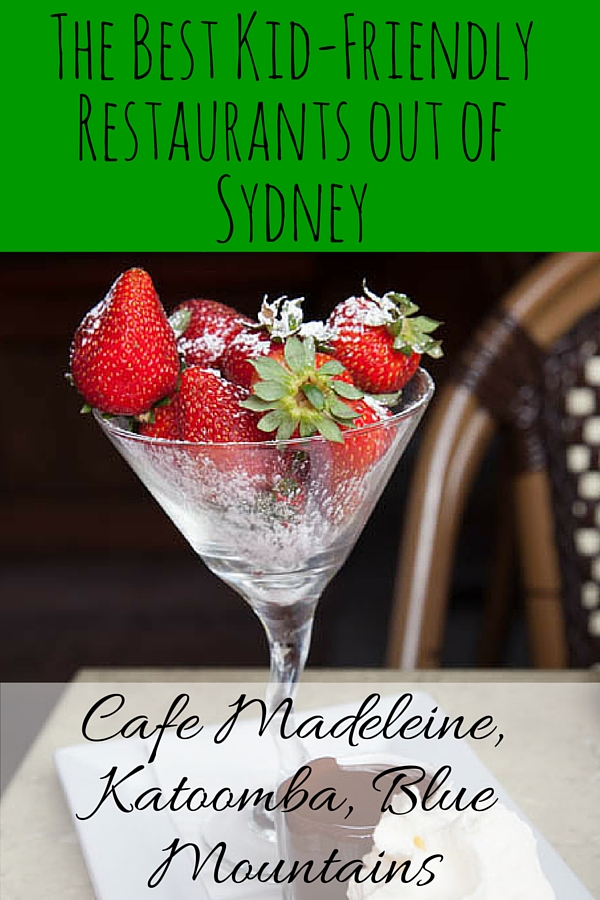 Leura is filled with cute little cafes, such as Cafe Madeleine, the place to go for your sugar fix in the Blue Mountains. The cafe is the sister site of Josophans – makers of fine chocolate.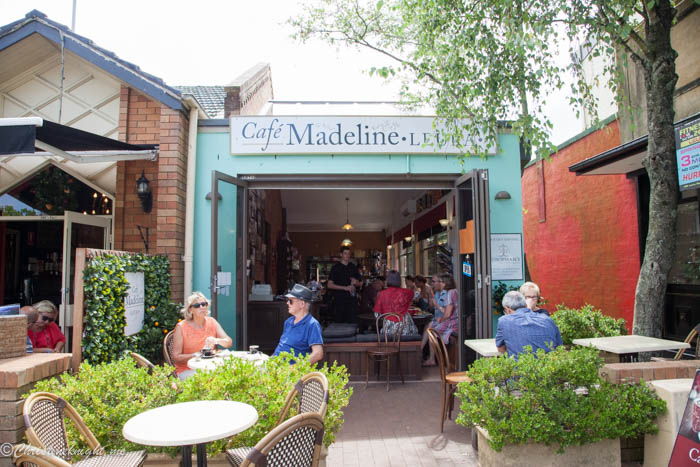 At Cafe Madeleine, you can enjoy a Fair Trade-certified chocolate-focused menu of desserts, brownies, waffles and hot chocolates, alongside modern Australian-style breakfast, lunch and High Tea menus.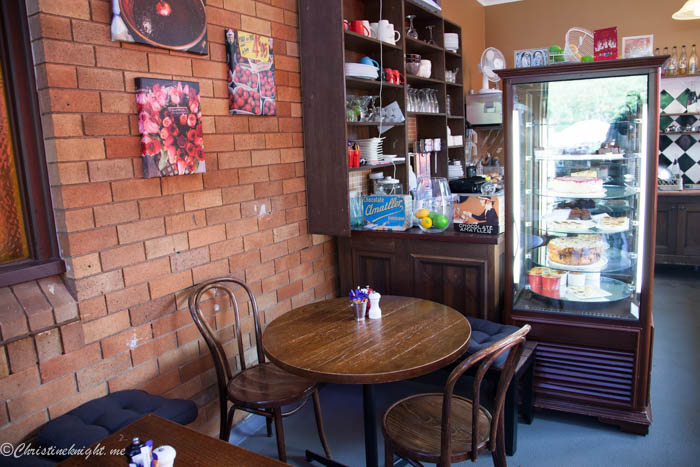 We dropped by the cafe after a bush walk and really enjoyed our casual lunch of Vegetarian Ricotta Tart & Salad (house baked ricotta tart with sage and sweet potato, served with a dressed side salad and local Hominy bakery sourdough bread, $16.90), Toasted Sandwich (Leg Ham, off the bone with tasty cheese & housemade chutney, on local Hominy Bread sourdough served with a dressed side salad $16.90), a Kids Sandwich (cheese toastie on wholemeal bread $5.50), Grannies Garden Berry Fruit Infusion Iced Tea, $4.50, Babycino, $1.50, Flat White, $3.60, Scones (two freshly baked scones filled with sweetened dried cranberries and Belgian chocolate chips, with double cream & jam, $10.50), and the Fresh Strawberries (served with a pot of melted Belgian dipping chocolate & freshly whipped cream, $10.90.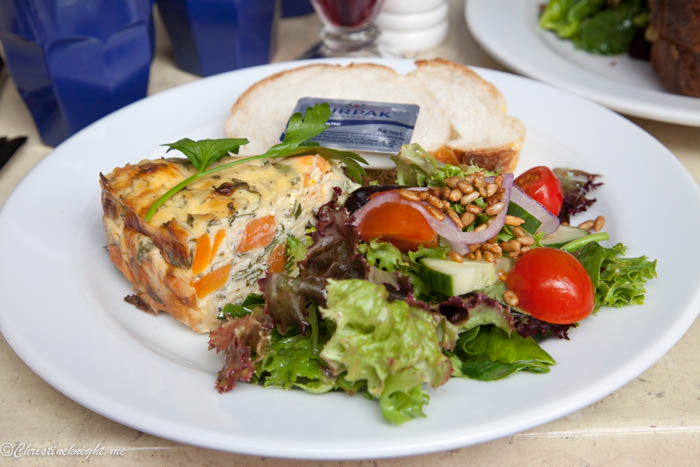 We enjoyed the savoury food particularly, although I felt like it was a bit pricey. The tart was tasty, the bread soft and fluffy, the salad fresh and light.
My iced tea was delicious – strong but without being sweet (I can't stand sweetened drinks).
Cheese loved her cheese toastie and babycino, which came with a chocolate rim inside, making it the most popular of babycinos of all time.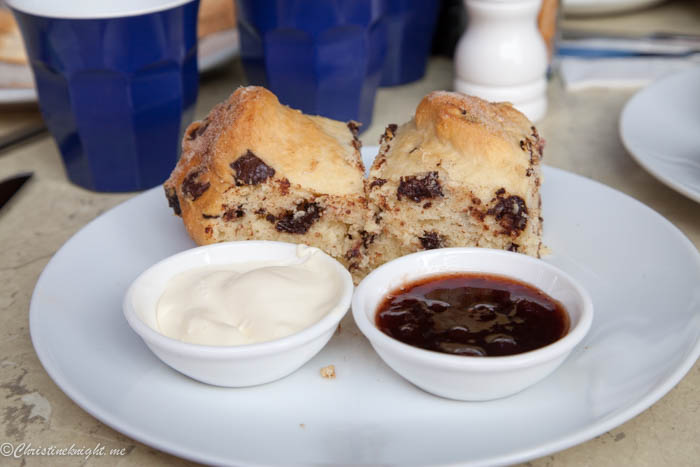 The scones were the only disappointment of the meal. They were very sweet and more like cake than scones. We would have preferred more traditional scones that weren't flavoured.
The strawberries were the highlight of the meal – they were so fresh and sweet, and dipped in chocolate … mmmmm! So good!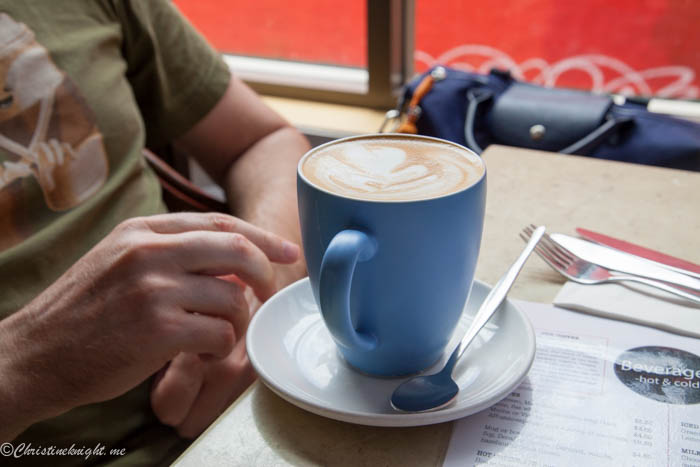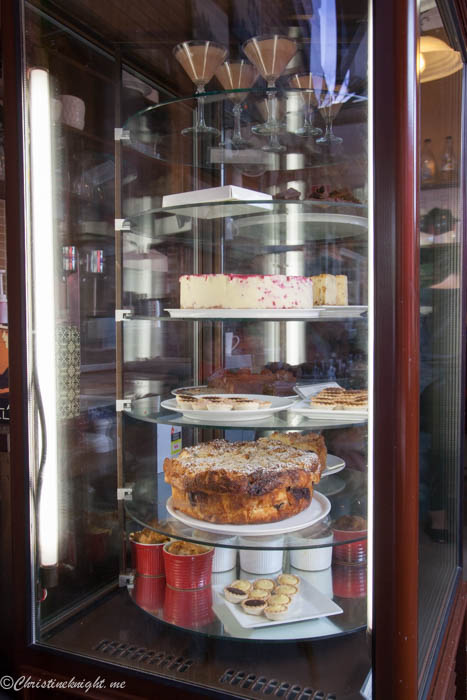 Highchairs: Yes.
Stroller storage: Yes.
Easy access: Yes.
Change tables: No.
Kids' menu: Yes.
Cafe Madeleine
187a The Mall
Leura NSW
Phone: (02) 4784 3833
Prices: $$
Hours: Daily 9am-5pm