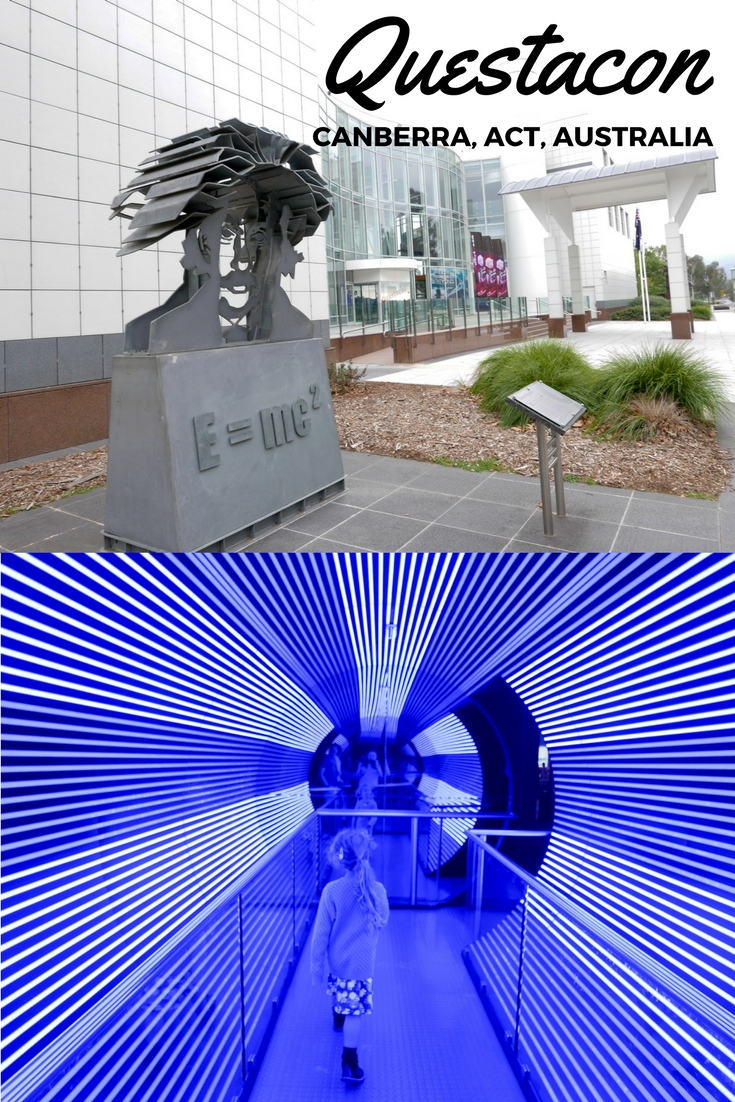 Questacon has been THE place to take kids to learn about science since I was a kid myself, so it's been an important institution for quite a while (let's not go into details on how long that's been!). My childhood memories are a bit foggy but the feelings remain – visiting Questacon as a child was a place of wonder and excitement – and this hasn't changed, even though the place itself has changed significantly since I visited many moons ago.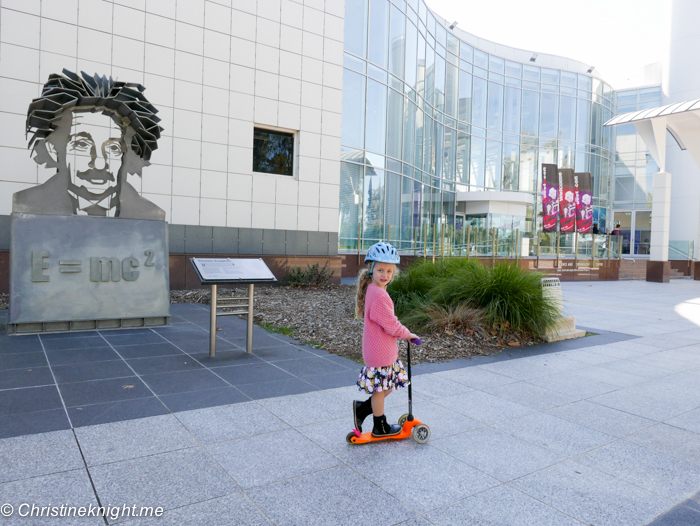 Located on the southern shore of Lake Burley Griffin in Canberra, Questacon – the National Science and Technology Centre – is filled with more than 200 interactive exhibits relating to science and technology. Their aim is to promote greater understanding and awareness of science and technology within the community in a way that is fun, interactive, and relevant.
Questacon is suited to children of all ages, however each of the eight galleries, the foyer and outdoor Science Garden areas are best for certain age groups.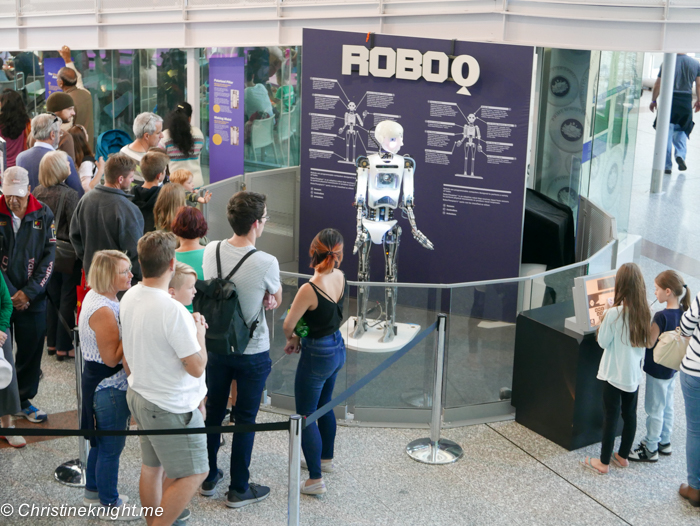 Foyer
The fun begins before you even enter the galleries! Robo Q makes an excellent first impression. Visitors can control how this humanoid sings, speaks and makes gestures by using a nearby touch screen.
Best for: 6+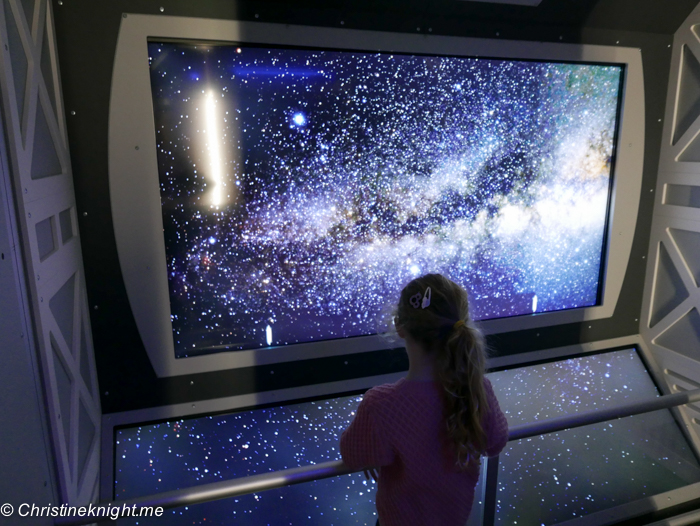 Above And Beyond
This is a new and temporary exhibit focussing on space. Presented by Boeing in collaboration with NASA, Above and Beyond celebrates the power of innovation featuring immersive simulations, augmented reality, interactive design challenges, (make your own space ship!) iconic pieces of history and exciting concepts for the future.
Best for: All ages (I personally thought it was best for older kids as there weren't as many interactive elements as in other galleries).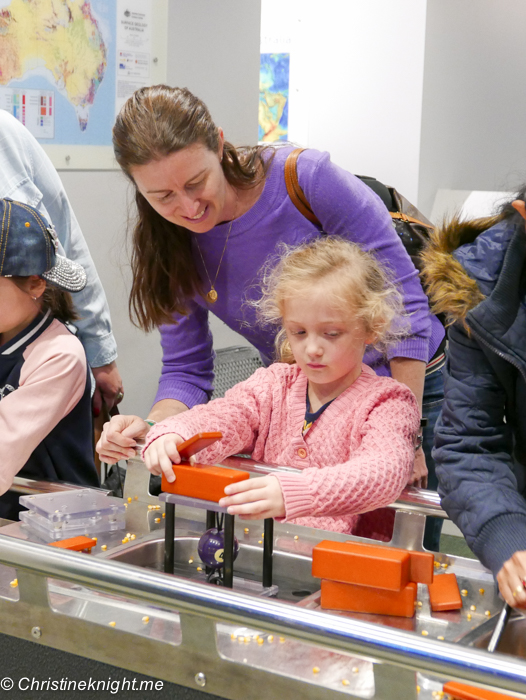 Awesome Earth
Lots of hands-on ways for kids to experience the power of Earth! The Earthquake room was a major hit here, where we felt a simulated Earthquake and its effects on buildings.
Best for: 8+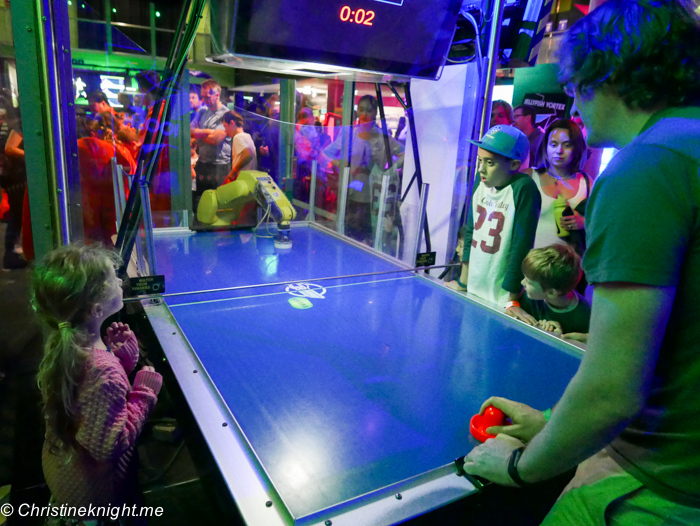 Excite@Q
The most popular gallery when we visited, I would advise keeping a close eye on kids in this dark and busy room. The famous six metre slide still gives kids thrills in this gallery, but we were happy to play air hockey against a robot, test our reflexes against each other and chase scarves as they flew through pipes and into the air.
Best for: All ages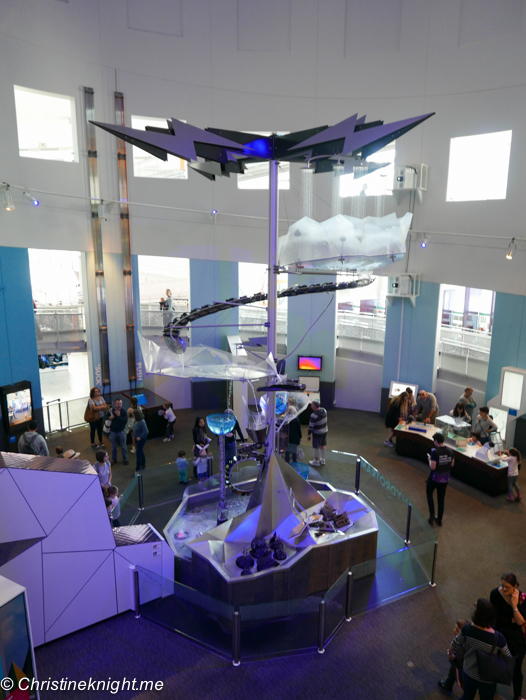 H2O—Soak Up the Science
Learn all about how water shapes our world. Hands-on features let visitors boil water, launch a hydrogen rocket, pump water towards the ceiling and reveal how much water is used to manufacture food and clothing.
Best for: 8+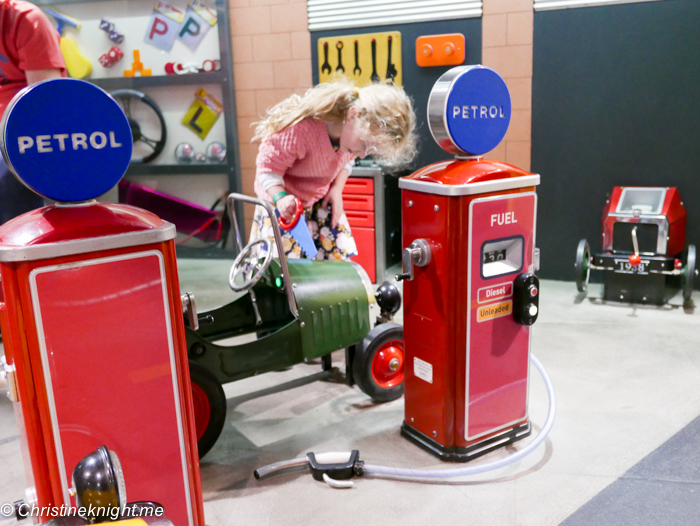 Mini Q—fun for 0-6 year olds
Mini Q is like a children's museum / play space, with its various areas designed to engage little scientists, especially babies, toddlers, pre schoolers and school aged children up to 6 years. Each zone in Mini Q encourages kids to explore their environment through hands-on activities. They are free to watch, try, see the results of their actions, then try again.  This process of observation, prediction, testing and refining teaches them the basic way scientists, both little and big, learn about the world around them. Mini Q is also a great spot to nurture the imagination, with zones set up to represent real-life places such as a construction site, veterinary hospital, grocery shop and car shop.
Best for: 0-6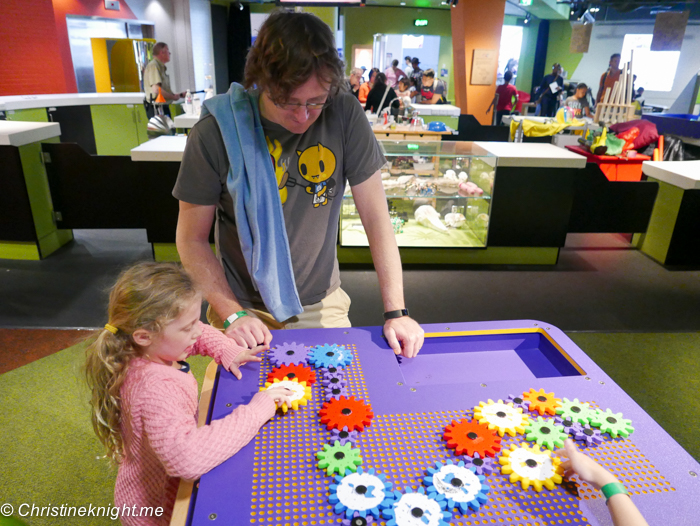 Q Lab
Kids can look at the world through a microscope and slow-motion footage, try their hand at science experiments or watch demonstrations with Questacon's science communicators and visiting scientists. The giant periodic table containing actual samples of 94 of the 118 known elements that are the building blocks of the universe is a popular feature of this gallery.
Best for: 7+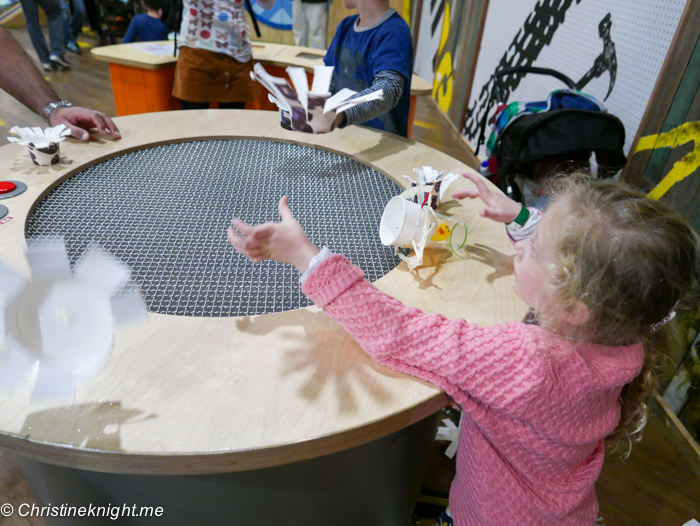 The Shed
Little makers, this one is for you. The Shed is dedicated to experimentation with ideas, tools, science, technologies, and art, with the highlight being a tinkering studio where visitors can design and make to their hearts' content.
Best for: Ages 10+
Science Garden
Outside Questacon, the Science Garden features exhibits inspired by the sun, wind, water and rock.
Best for: 6+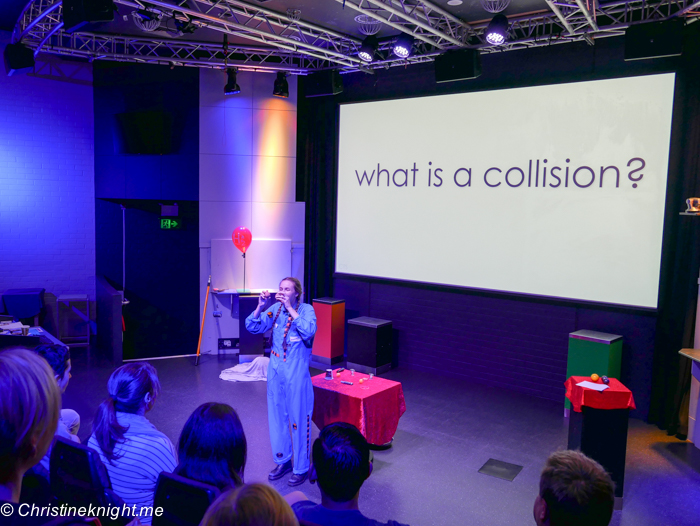 What else is there to do at Questacon?
It's easy to fill a whole day just in the galleries, but Questacon also runs daily science-based shows that are included in the general admission price. There are lots of shows on each day, so it's hard to choose which one to see. We saw a show that was all about collisions, with an extremely engaging scientist leading the action. As there is no age guide for the shows, I would ask staff as to their suitability for your kids.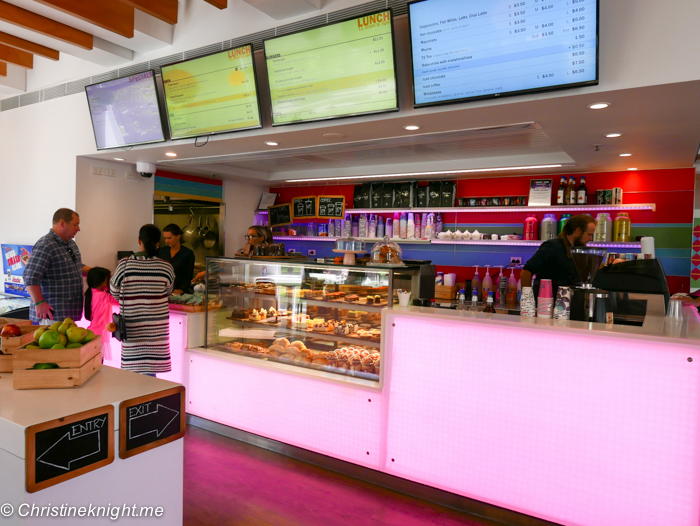 Eating at Questacon
We bought lunch at the onsite cafe, which serves basic sandwiches, burgers ($11.50-$12.50) and pasta dishes ($12.50/14.50), plus hot dogs, cakes and fruit cup. Kids can choose fish strips, chicken strips or pasta for $6.50, or a sandwich / grazing platter from the sandwich stand. You are able to bring your own food and eat it at the tables inside.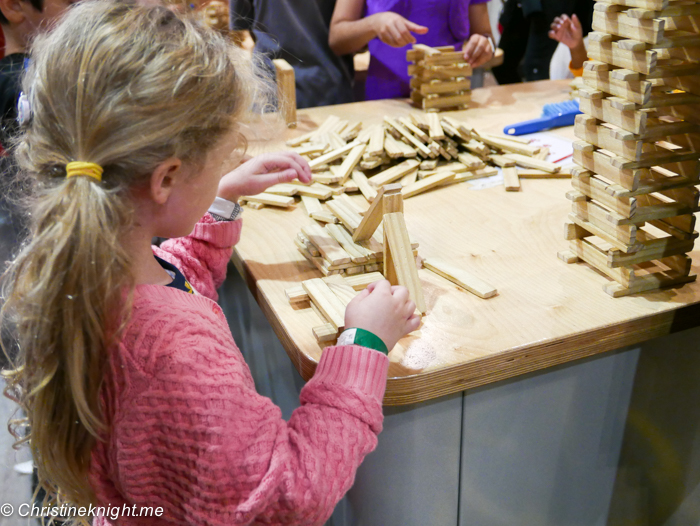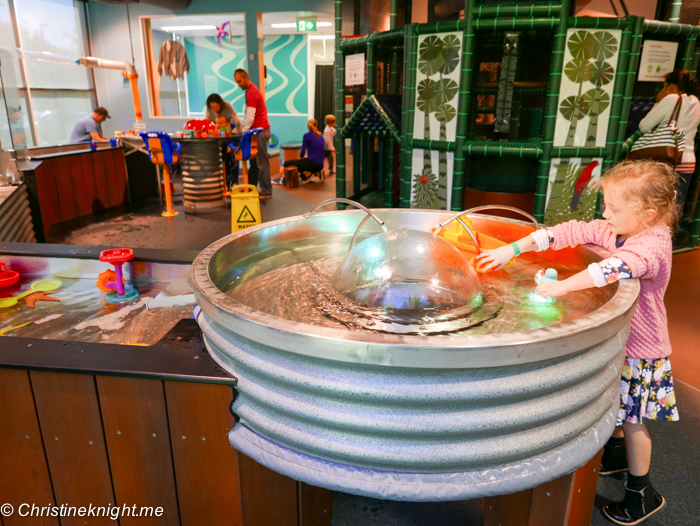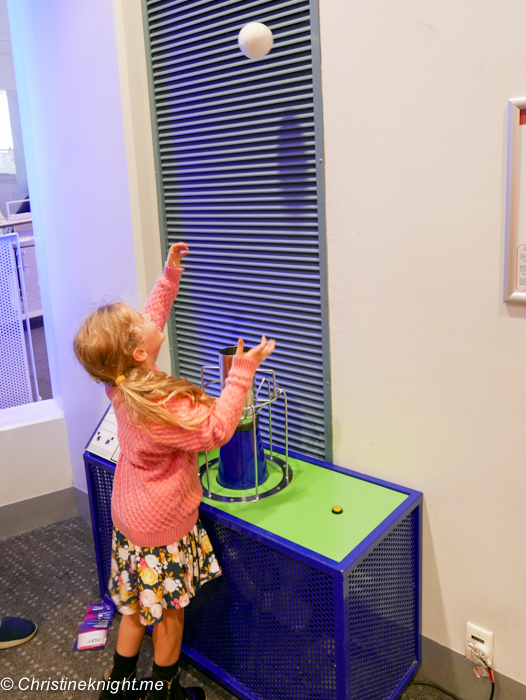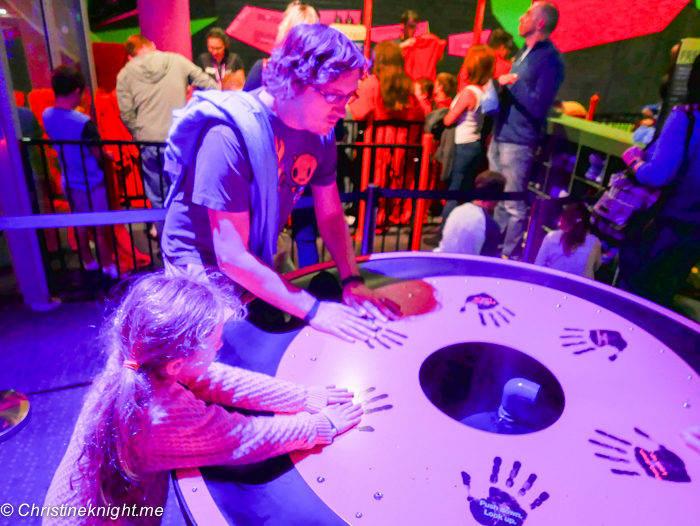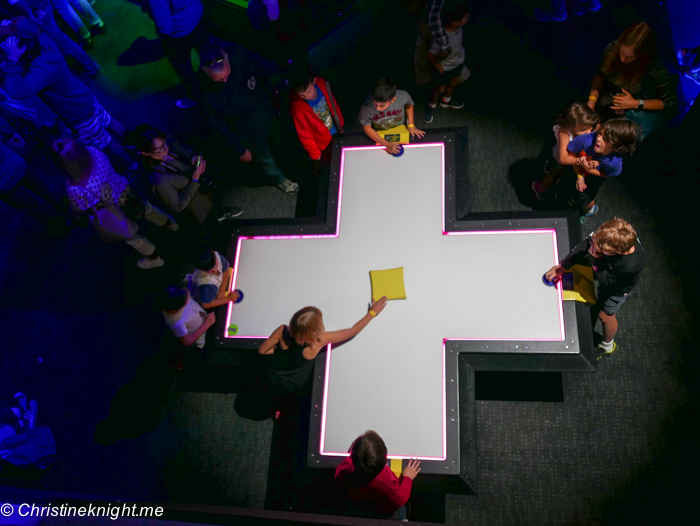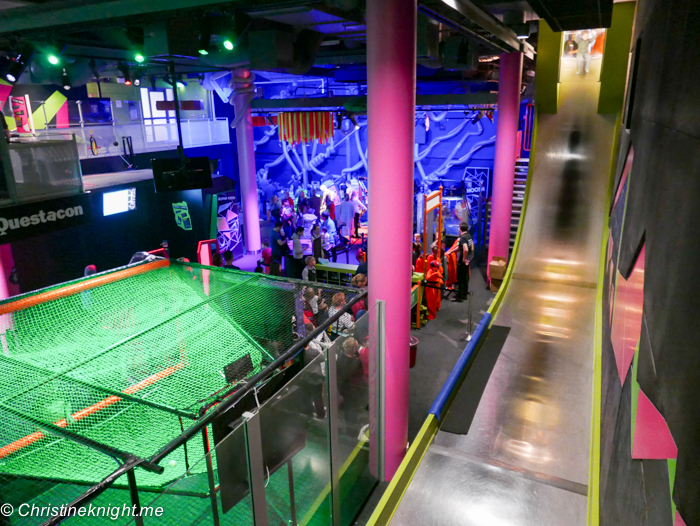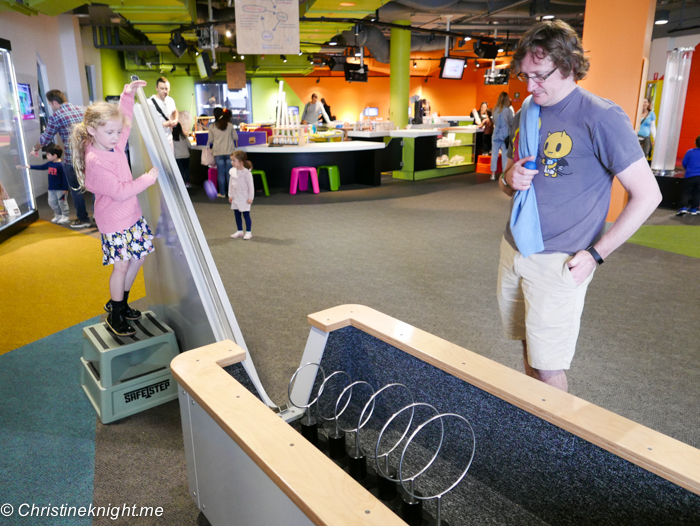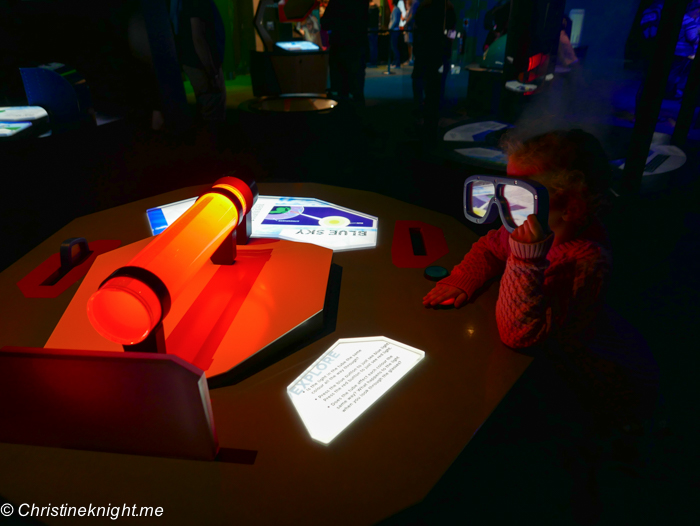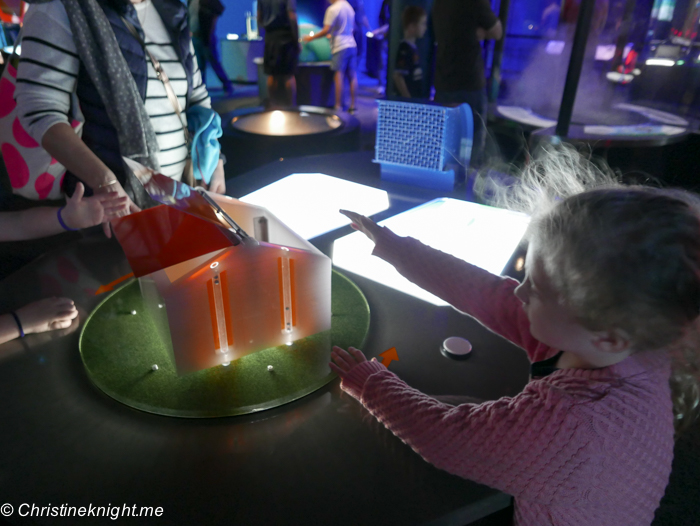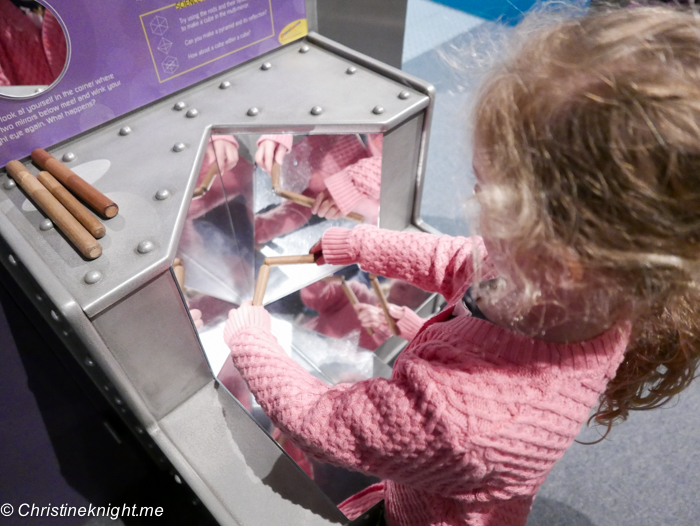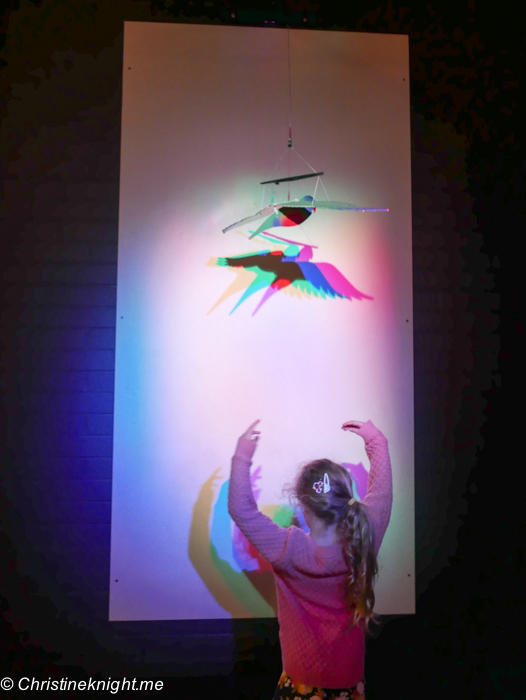 Questacon
King Edward Terrace, Parkes ACT
Hours: Daily 9am – 5pm including holidays. Closed 25 December.
Prices: Adult $23.00, Concession $17.50, Child (4 – 16 years) $17.50, Child (Under 4 years) Free, Family (2 Adults + 3 Children) $70.00 ($8.00 for each additional child)
Questacon online
We received tickets to Questacon for reviewing purposes. All opinions my own.