Bathurst is home to 1000 heritage buildings, with over 200 years of European history, and tens of thousands of years of indigenous heritage. It's a small country town yet it is bustling with energy and colour, the locals' pride in their town unmistakable.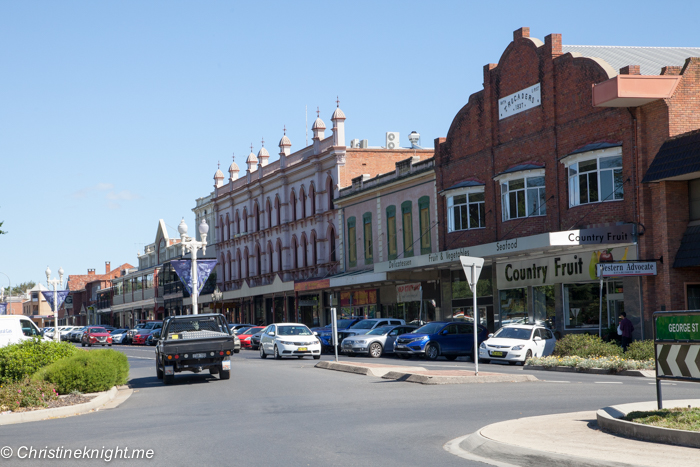 On May 7, 1815 Bathurst was declared a townsite by Governor Lachlan Macquarie making it Australia's oldest inland settlement. It was a prominent town during the gold-rush, and features many well preserved buildings from the 1800s.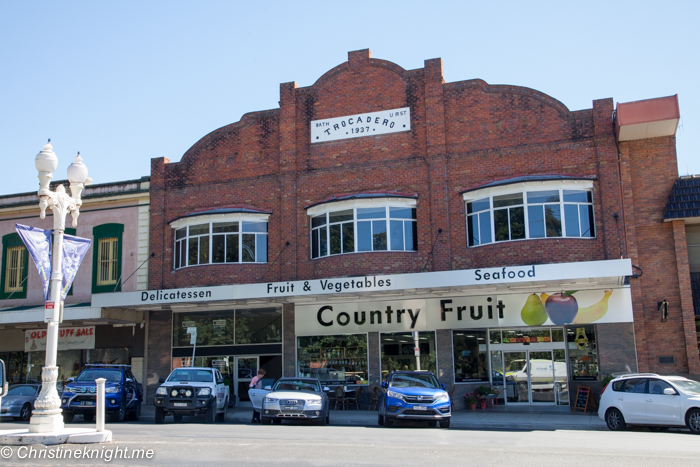 A walk along the streets of Bathurst is like strolling through an open air museum, with buildings from its past including workers' cottages, industrial and commercial buildings, terrace houses, mansions, slab huts and grand civic structures from 1815 to the 1950 still intact around the town.
Plenty of architecture from The Colonial Period (1815-1840) can be seen in the simple structure of the buildings, mostly of characteristic Bathurst red brick, sometimes lime washed.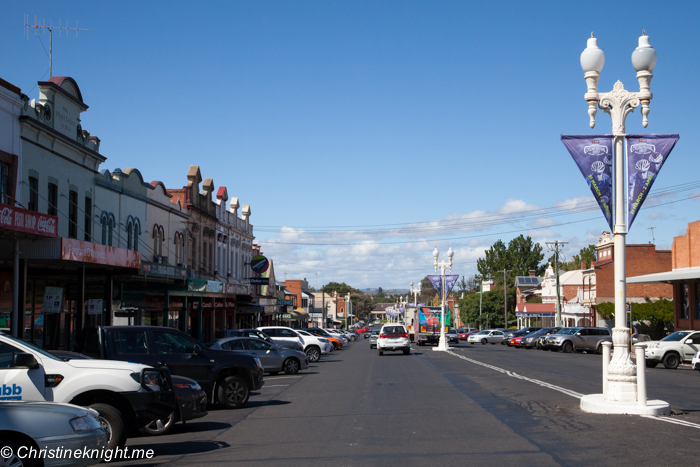 Before Europeans came to Bathurst, the indigenous Wiradjuri people lived in the surrounding lands for more than 40,000 years. You can read more about the history of the Wiradjuri people and European settlement of the area here.
Things to see and do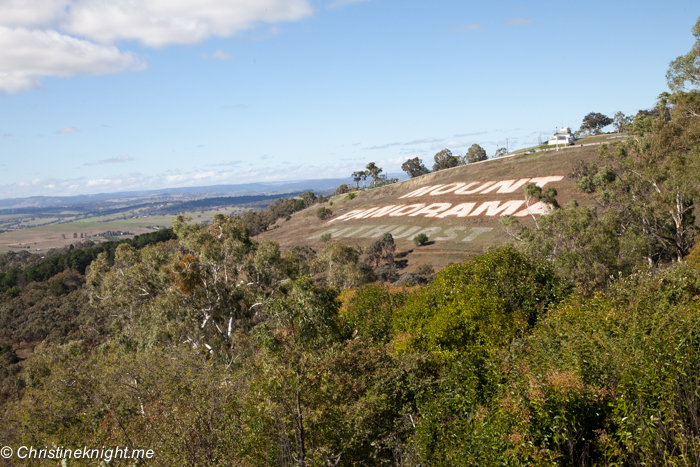 Mount Panorama
Not a rev head? Me neither. I still recommend a drive up the top of Mount Panorama to admire the spectacular view of Bathurst down below, and for the experience of driving around the world-famous race track that is available to drive as a public road 27/7 (albeit at a much-slower 60km per hour).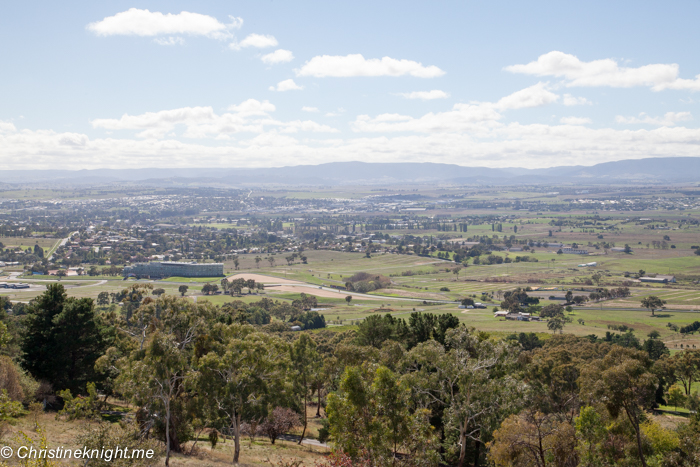 Mountain Straight, Mount Panorama
Online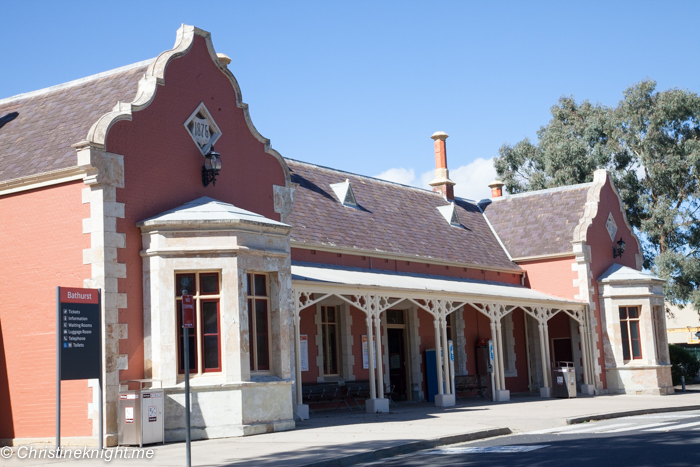 Step back in time
Pick up a free map and take yourself on a walk through Bathurst's past. The streets of Bathurst are lined with impressive buildings, impressive monuments and gorgeous parks that reflect the history of the city. Particular buildings of note include the Bathurst Court House, built in 1880, and the Bathurst Railway Station (pictured above, circa 1875) with its historic Chifley Engine is on display.
Bathurst Information Visitors Centre, 1 Kendall Ave, Bathurst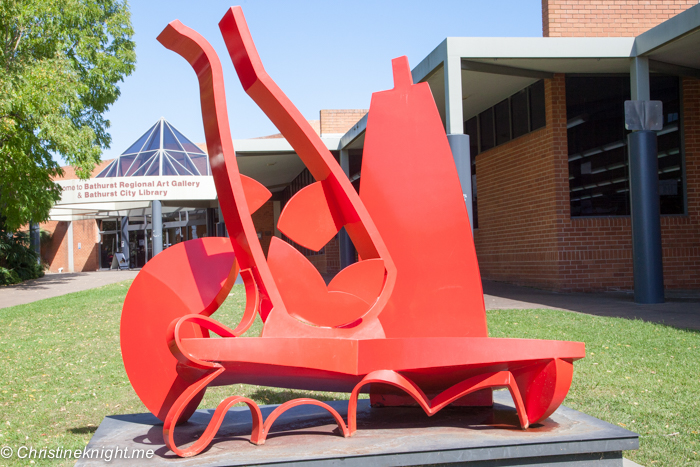 Bathurst Regional Art Gallery (BRAG)
A modern, highly celebrated regional gallery with free entry, specialising in contemporary art. If you're visiting over the school holidays, Bathurst Regional Art Gallery runs hands-on workshops for kids in conjunction with the Bathurst City Library.
70–78 Keppel St, Bathurst
Online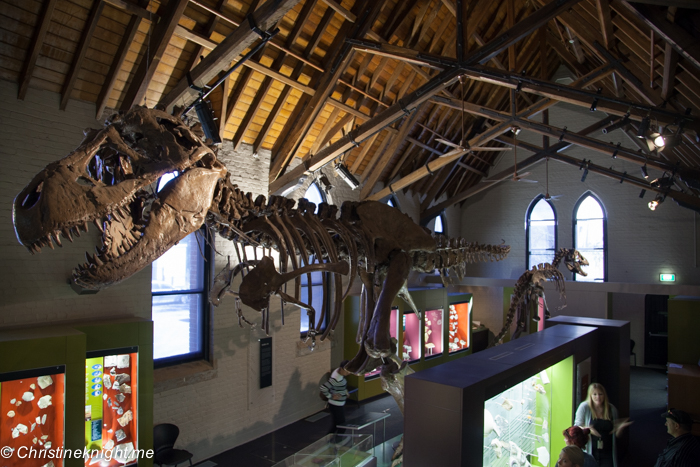 Australian Fossil and Mineral Museum
Get an up close look at the natural history of Earth. Almost 2000 fossil and mineral specimens are displayed in two exhibitions – the MasterFoods Fossil Gallery and the Minerals Gallery. On show are rare mineral specimens and even a few dinosaurs and fossilized eggs.
224 Howick St, Bathurst
Online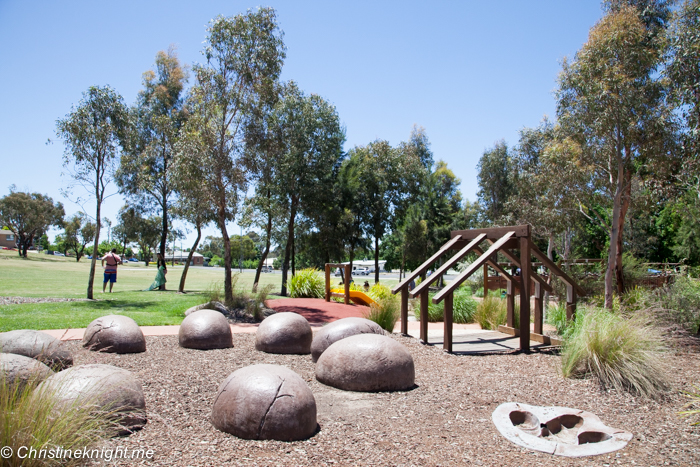 Play outside
Take kids to the Adventure Playground, a state-of-the-art outdoor play space designed for children of all-abilities. Featuring dinosaur statues and footprints, a dual flying fox, slides, a maze and sandpit, you'll find it hard to drag the kids away.
Victoria Park, on the corner of Durham and Hope Street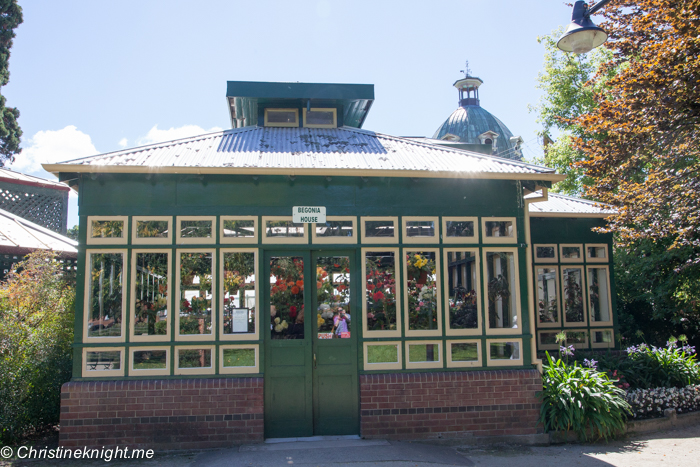 The Begonia House and Machattie Park
This council-owned and operated greenhouse is a perfect example of the town's pride in it's appearance and culture. Begonia House is filled with stunning begonia flowers between February and April (9am-4pm weekdays, 11am-3pm weekends).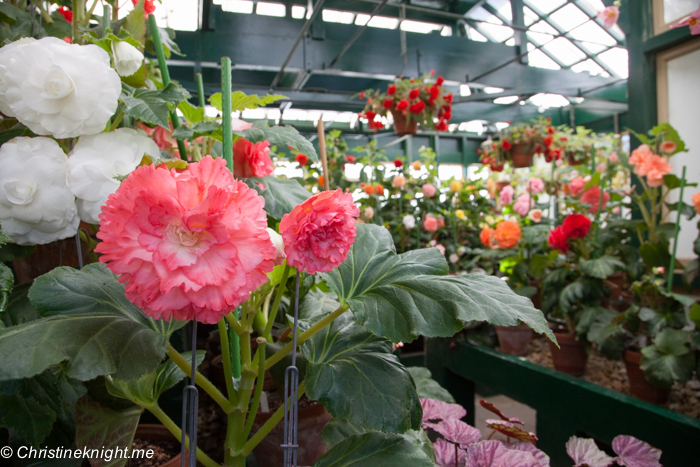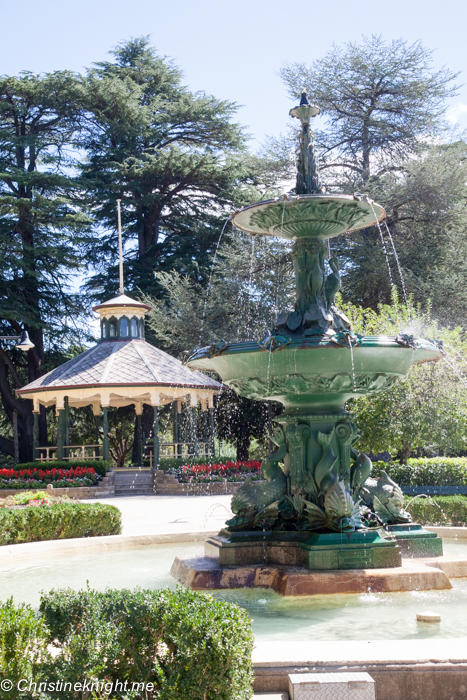 Begonia House is situated in beautiful Machattie Park park which has a fair amount of pretty flowers itself, plus a fountain and arbour. Its history is more gruesome – it used to be the site of the old city gaol and executions took place where the beautiful greenery now lies.
Machattie Park on the corner of William and Keppel Streets 

Where to eat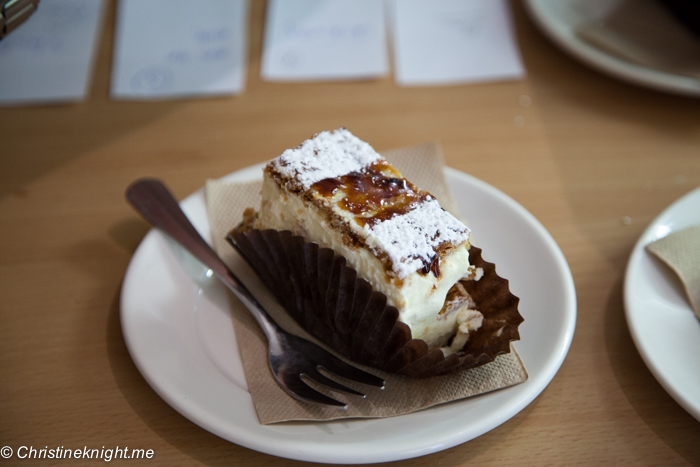 Legall Patisserie Cafe
A little slice of France in regional Australia. Legall is owned and run by Frenchman Phillippe Le Gall, and is renowned for its macarons, éclairs, fruit tartlets and freshly baked bread.
56 Keppel St, Bathurst
Online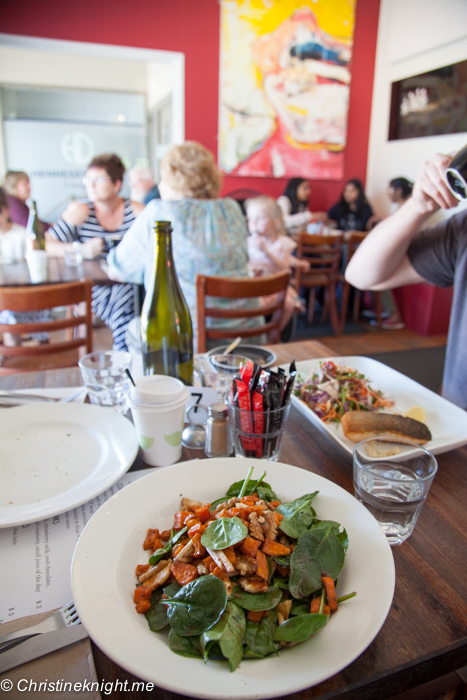 The Hub Espresso, Bar & Eatery
Serving up modern cafe food with a twist, The Hub is a favourite with locals and visitors alike. The Hub has won Best breakfast Cafe in Australia in the Restaurant & Catering Awards several years in a row.
52 Keppel St, Bathurst
Online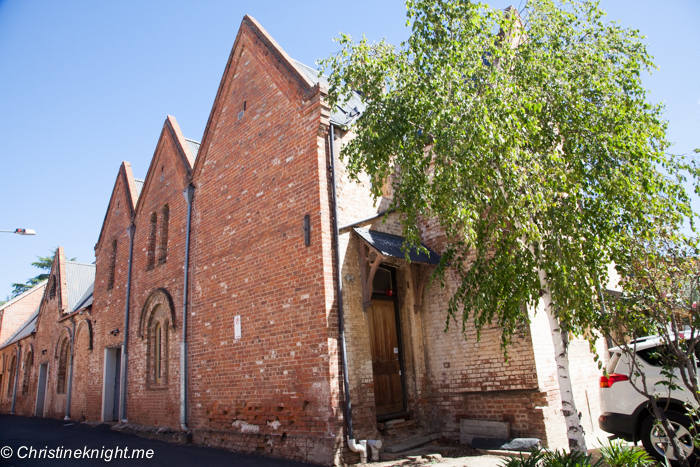 Church Bar & Woodfired Pizza
Housed inside an old Anglican Church School, Church Bar serves up delicious pizza with a dash of old-world charm.
1 Ribbon Gang Ln, Bathurst 
Online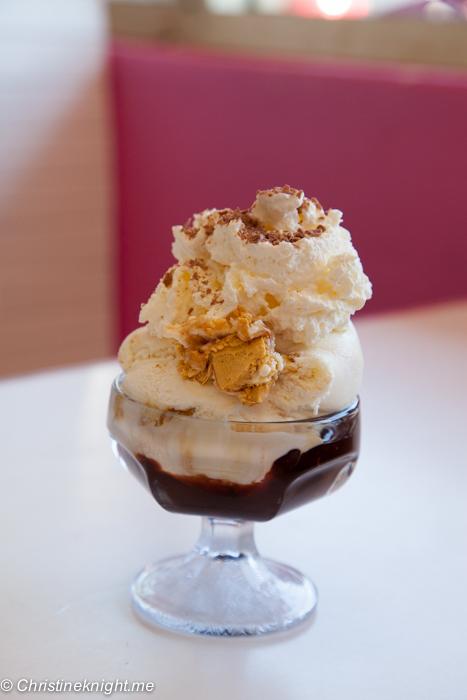 Annies Old Fashioned Ice Cream Parlour
Serving up fresh, homemade ice cream in an old fashioned 1950s-style milk bar. Try their local specialty, the Sofala Gold.
82/86 George St, Bathurst 
Online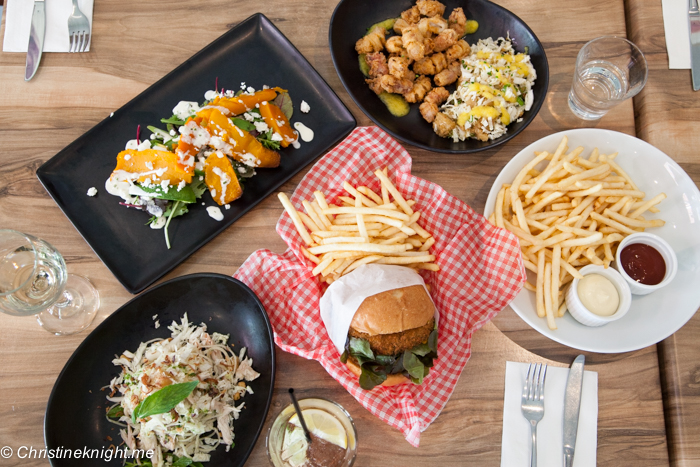 The George Hotel
A family-friendly gastro pub offering a seasonal menu made from local produce.
201 George St, Bathurst
Online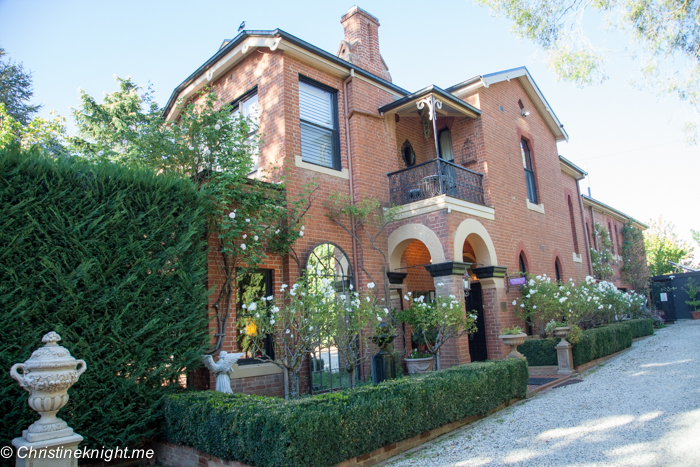 Where to stay
I stayed at Bishop's Court Estate, a Victorian mansion built in 1870 by Australia's first Anglican Bishop, Samuel Marsden. Interior designer Christine Le Fevre bought the mansion in 2001, restored it to its current magnificent state and turned it into an award-winning, luxury boutique hotel. Guests arrive at Bishop's Court Estate as strangers and leave as friends, thanks to the warm welcome given by owner Le Fevre, her cuddly cats and "spice girls", the much-pampered chickens who live a life of luxury while providing guests with eggs for brekkie. Get more info on my stay here.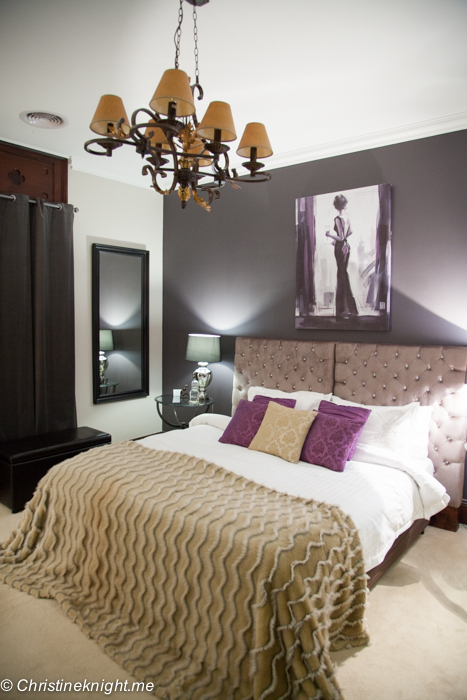 Bishop's Court Estate, 226 Seymour St, Bathurst NSW
Online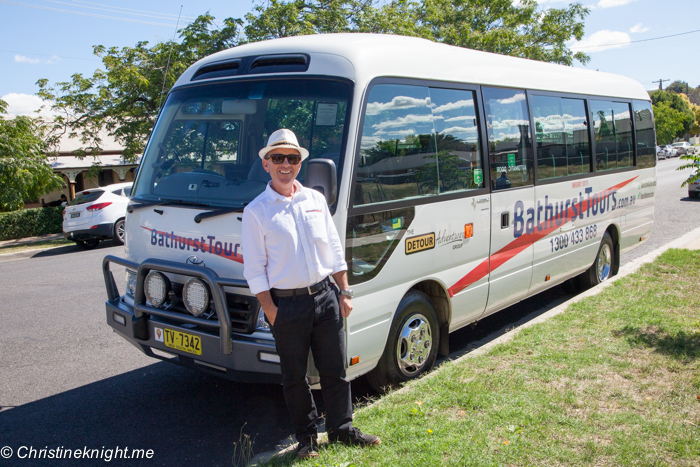 Getting around
I toured Bathurst with the wonderful Ian, owner of Bathurst Tours. I can highly recommend him for any of your touring needs! If you are self-driving, Bathurst is an easy town to drive around.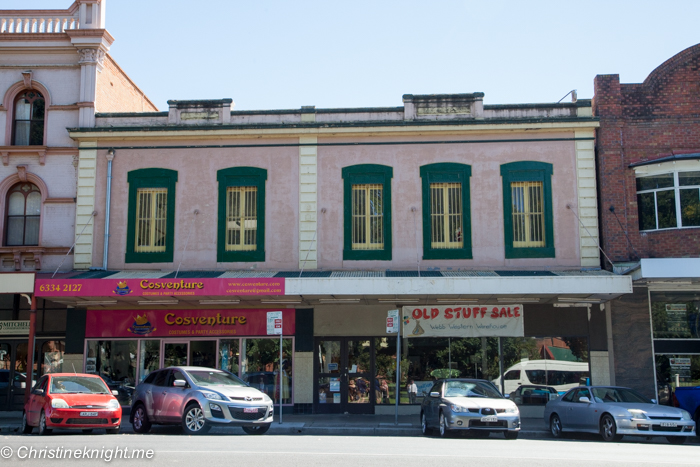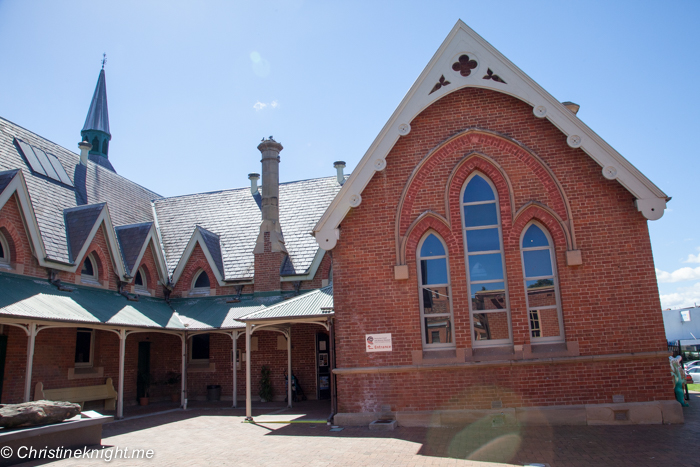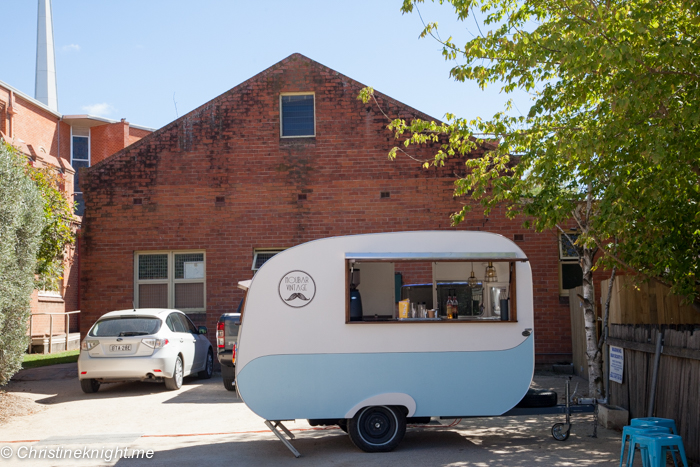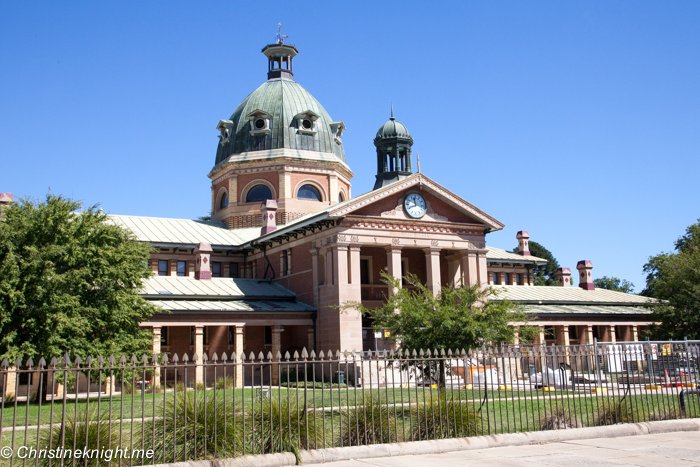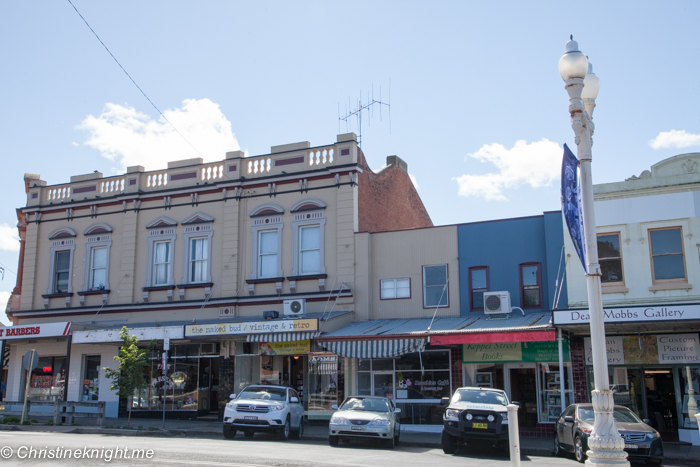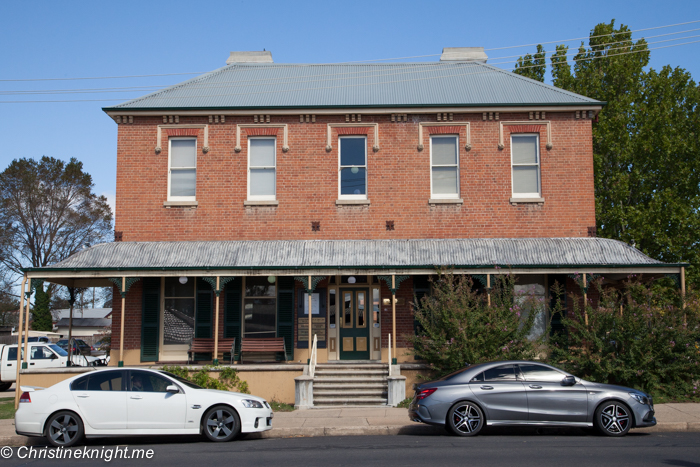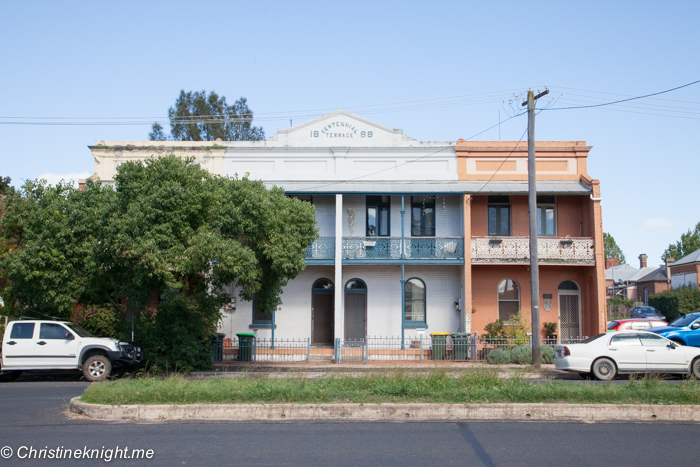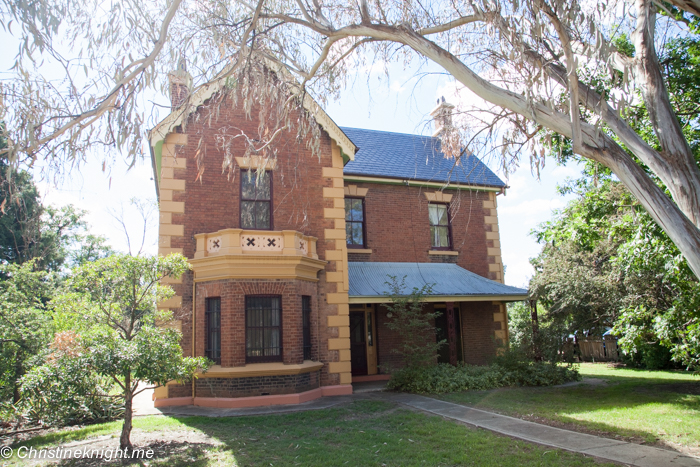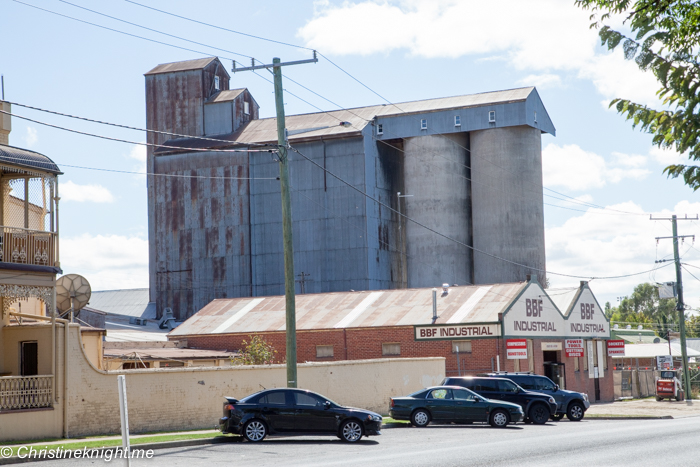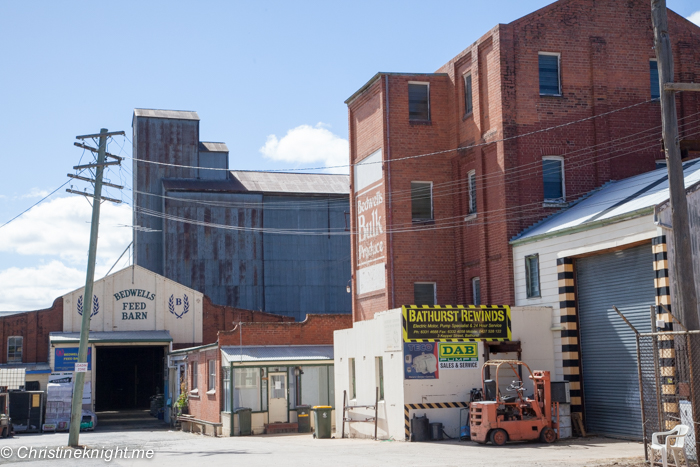 Thanks to Mayfield Gardens, Destination NSW, Bathurst Tours, Bishop's Court Estate and Bathurst Council for hosting my wonderful Bathurst stay.