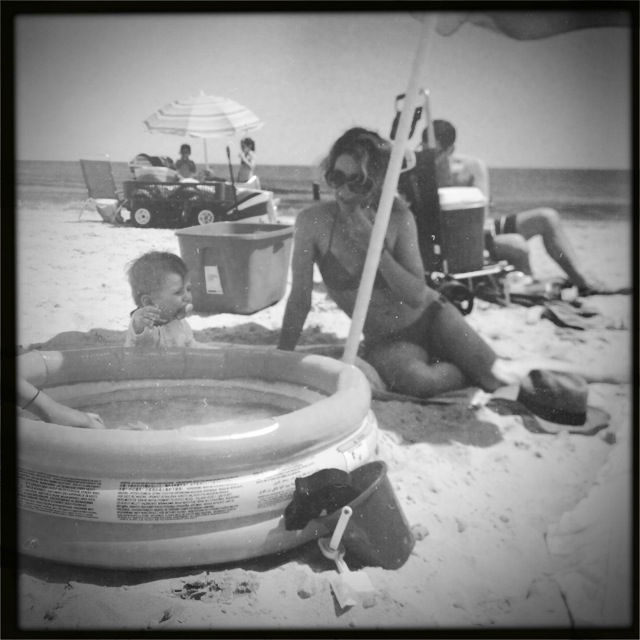 Brunchers! Hope you're celebrating the long weekend with your families.
The Brunch With My Baby team is laying low and chillaxing in the city  (and nearby beaches) this year.
Here are some suggestions on some fun ways to enjoy the weekend in the city:
What's better on a hot Fourth of July weekend than POPS? Check out this selection all over the city.
Enjoy using the free BBQs at Brooklyn Bridge Park Pier 5. Get there early to fight for your table!
Check out a few New York icons you might not have already been to with the kids.
Step back in time to visit the dinosaurs at the Bronx Zoo.
Take it easy with a cone of Ample Hills ice cream at Brooklyn's Pier 5 playground.
How about a trip to Coney Island to see the Nathan's Famous 4th of July hotdog eating contest? It's on at 10:30 this morning, so if you miss the big contest, be sure to grab a dog and perhaps head on over to the newly-re-opened New York Aquarium.
Take the shuttle to Rockaway Beach and grab the best fish taco around at Rockaway Taco on 95th St.
Have a blast. And speaking of . . . Hope you get a good view of the fireworks!
xo,
Alexis and Christine