Today's Brunch Special is courtesy of Jennifer Cattaui, Owner of Babesta, a cool kid's clothing and gear store in Tribeca. Jennifer lives with her husband, Aslan Cattaui, their two daughters, Amina, 9, Camille, 6, and their cat, Elvis, in Tribeca.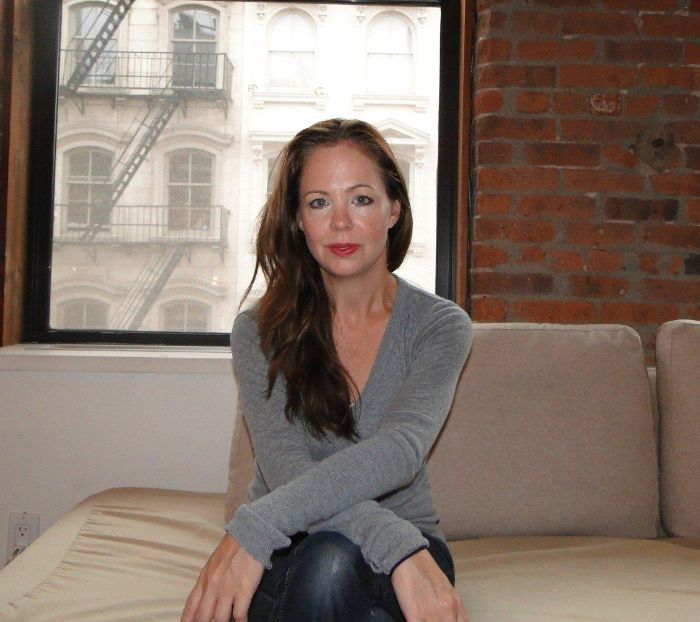 How would you sum up your store, Babesta?
Curated for a cool city child. Because the city is densely-packed, standing out on the busy streets and playgrounds is essential. We favor indie brands from all over the world and work hard to find the coolest labels from Sydney to Stockholm, Brooklyn to Berlin. From a gear point of view, there is no point really in having the "most unique" stroller or carrier—city parents use gear into the ground, so we like to balance great style with practicality, excellent quality and durability. Babesta also offers a warm, personal experience, with convenient services like white glove delivery, hold-it-till-you-need-it, gift registries and a style concierge.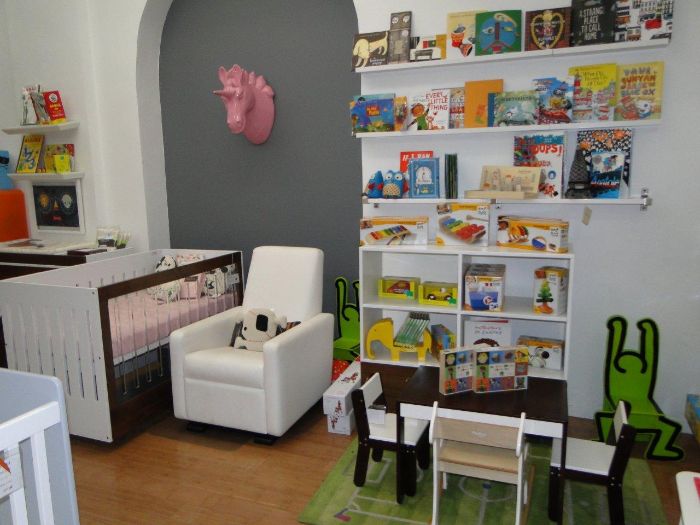 Tell us about the birth of Babesta
Babesta started in 2004 as a late night project while I was working as a magazine editor. I was pregnant and sort of obsessed with all the 'fun' a baby brings, and a big part of that was style. I had downtown tastes as far as fashion went, and was met by a market of pastels and bunnies. It just wasn't my bag. I would scour the market for some cooler designs and made a personal list of them. I made a website that was sort of a lookbook for the cooler stuff I was finding, thinking that others might have the same tastes. I was pretty psyched to learn they did. The site got picked up by New York Magazine's Best Bets section and some other great placements. We just went from there.
Our focus is the POV and needs of a city parent. It's really unique to raise a kid in NYC (or any city). It comes with some hassle sometimes and space shortage, sure, but the trade off is well worth it. We've got everything here at our fingertips—the people, the culture, the experience, the style…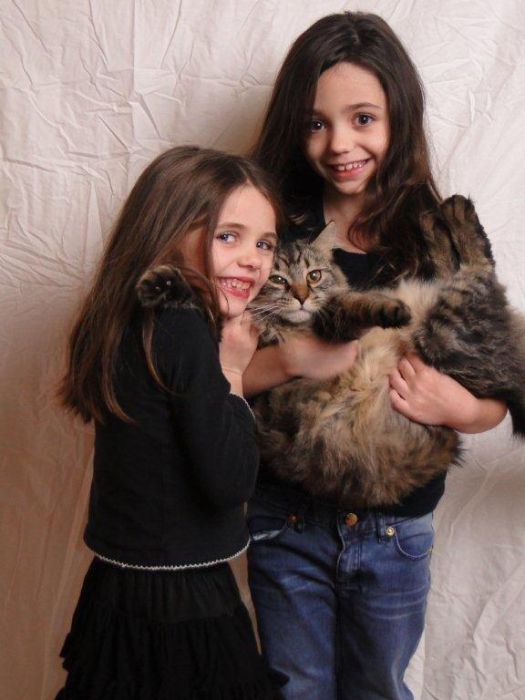 Fast forward to 2013. You now have two daughters, aged six and nine. When did you start taking them out to restaurants?
Our girls've been going to restaurants since before they could eat solid foods. Once they could and would actually eat at a restaurant, we'd do brunch at Cercle Rouge in TriBeCa, or dinner at Odeon, Edwards, Coffee Shop, BBar, Forcella, Mediterraneo, Mesa Grill—we didn't really dumb it down for them and don't favor 'kiddie" places—though we also know our limits, and stay away from the new and super-trendy or 5-star unless it's in a hotel, in which case I think it's appropriate enough. We kept our go-to list of restaurants for the most part unchanged because there's almost always something that they'll eat and they have to learn how to behave and we have to learn to manage and cope. We were lucky—they were both pretty good as babies.
Any good dining out stories?
We are so lucky that in the city it's commonplace to get out and go to a restaurant with kids. My mom told me that when I was a baby, they never got to go out, but they dared one time and I (gasp!) was misbehaving. It was a different time (I don't think this would happen today!) but their server felt bad for them, and offered to babysit me while they dined. She apparently waited her tables while carrying me around the restaurant, which luckily did the trick and calmed me down.
As for us, when our first daughter was just born, we would go to Roc on Greenwich. The owners had an infant daughter too, so they were really friendly about it. We'd stroll the baby in and she would snooze—sometimes parked next to the proprietors' child. The two later found themselves in class together, and became friends. Roc continues to be a great go-to in the neighborhood, with kids or without.
Fave local joints to eat out with the kids?
Some of my favorites are: Roc, Edwards, Cercle Rouge and Cosmopolitan Café. There's a new one too, Saleya, owned by the pediatrician down the street—he did a beautiful build out! A little outside of the hood, we love brunch at Isola Trattoria at the Mondrian Hotel (great brunch, pretty spot!); Coffee Shop in Union Square; Café Habana in Soho, BBar and Gemma on Bowery, a bunch of places on Stone Street in FiDi in the summer for outside eating, Mon Petite Café on the UES for brunch (the girls LOVE the Nutella and Banana Crepes!). Although I'm a creature of habit, we're usually happy when we try a new spot. There are so many places to try. That's the beauty of the city!
Fave spot to stop for treats?
The food trucks—there's something super fun about a random after-school ice-cream cone from the truck outside the school on a sunny day. As for cupcakes we're big fans of Baked by Melissa, because they're tiny and cute, and Billy's Bakery (not tiny but yummy), and pretty much anything that Tribeca Treats has to serve!
Any eating out traditions with the family?
We have date night every Friday (so no kids then) and family dinners out every Saturday. We try to do Sunday brunch or barbeque with my brother who is lucky enough to have a terrace in the city!
Fave spot to go for special family occasions or events?
The two that come to mind are outside the city: Love Blue Hill at Stone Barns—gorgeous spot and amazing food. The other one that's kind of cool outside of the city is Rats in Princeton. It has a very cool sculpture garden and delish food.
Number one tip for other parents eating out with kids?
Prep the kids before going out. Remind them of their "pleases" and "thank yous", just so that's top of mind. Check the menu before you choose a restaurant just so you know what battles lay ahead. Once you get there, relax. Take the time to help your kids observe, converse, make their own choices and start to become little citizens of the city.
How do you keep the kids entertained?
A notepad and a pen or crayons for drawing normally does the trick. I'm not one for absolutes, so I do allow the iPad and have been known to throw my phone at the girls to keep the peace if service is slow or trouble is brewing. But I try to use this time more as a time to look around, play games (hangman together, tic-tac-toe), chat about our day, ideas and stuff.
Taking your kid anywhere special this summer? Check out Jennifer's picks for the best outfits for kids to wear to afternoon tea at The Plaza, a jazz festival on Governor's Island and brunch at Balthazar. Full credits under the pics.
[metaslider id=2359]
Get the look:
Jazz Festival on Governor's Island
Boy outfit: Thelonius Monk Tee by Chaser Kids $24; Black shorts by La Miniatura $28; Fedora by Sand Cassal Kids $15; Bobby Sunglasses by Sons & Daughters $54
Girl outfit: Dress by Anais & I $88; Cateye Sunglasses by Sons & Daughters $59; Pink sparkley hair bow by Atsuyo et Akiko $16
Afternoon Tea at The Plaza Hotel
Boy outfit: Shirtzie by Andy & Evan Kids $46; Blue Jeans by ESP No. 1 $58
Girl outfit: Dress by Pink Tomatina $78; Umbrella by Western Chief $18; Feather Headband by Atsuyo et Akiko $32
Brunch at Balthazar
Boy outfit: Tee by Munster Kids $30; Turquoise Jeans by ESP No. 1 $58
Girl outfit: Star Romper $42 with Asymmetrical Cardigan by NuNuNu $48; Star Hairclip by Atsuyo et Akiko $10