After a traumatic trip to the paediatrician for Baby J, Alexis, Cheese, Baby J and I all badly needed a pick-me-up. A quick Google search revealed nearby TriBeCa Treats, so we trundled off to get a sugar hit to power us through the rest of the afternoon.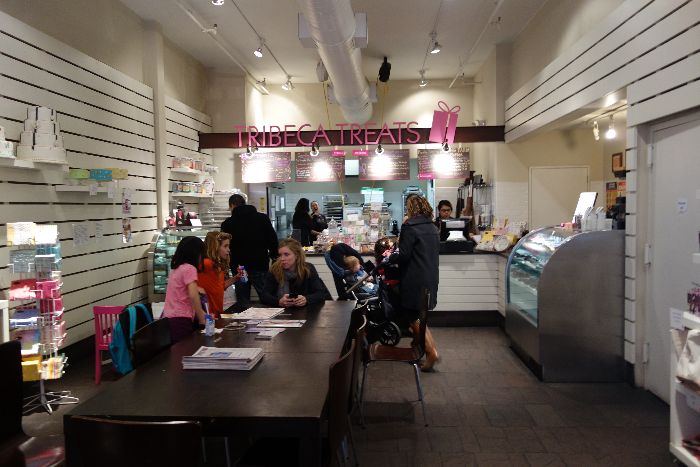 The interior was surprisingly roomy – plenty of space for multiple large strollers to comfortably fit inside. A long table in the middle gave the shop a communal dining-feel. When we were there, two little girls were happily coloring and reading books at the table. (This would be a great place to bring kids after school to start on homework or to unwind. We will keep this in mind for the future!).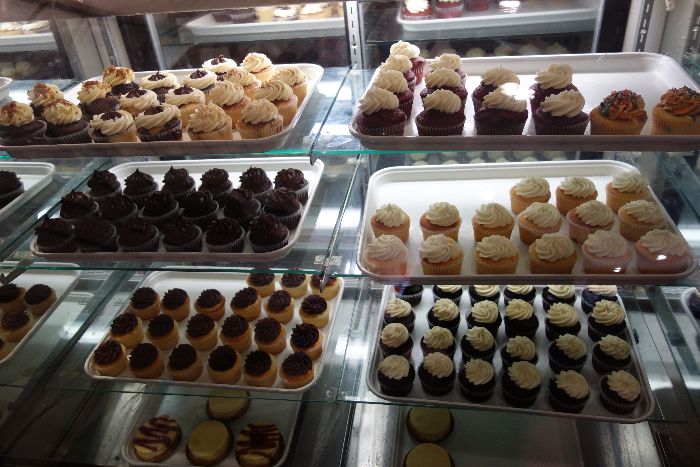 Of course, what we were most interested in, was the treats. TriBeCa Treats sells a wide variety of cupcakes at a (Manhattan) bargain of $2 each, as well as brownies, cookies and more.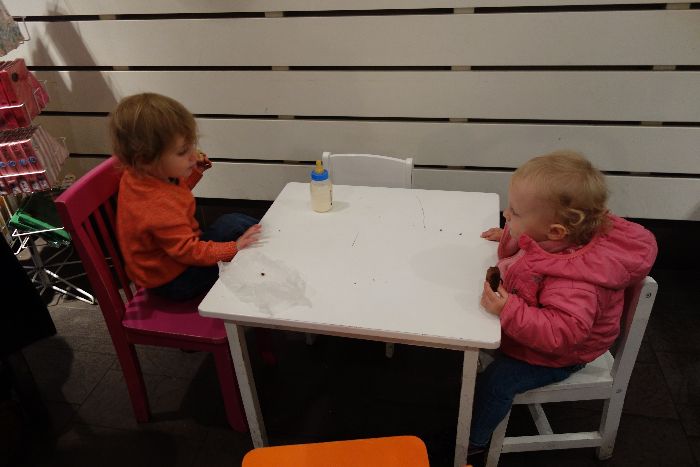 A sweet little kiddie table near the counter was a really nice touch, so the kids happily sat at the table eating their treats instead of running around like escapees from the loonie bin.
Towards the front of the store there are a variety of cute greeting cards and lots of accoutrements (paper plates, napkins, gifts) for a party to go with your bakery order.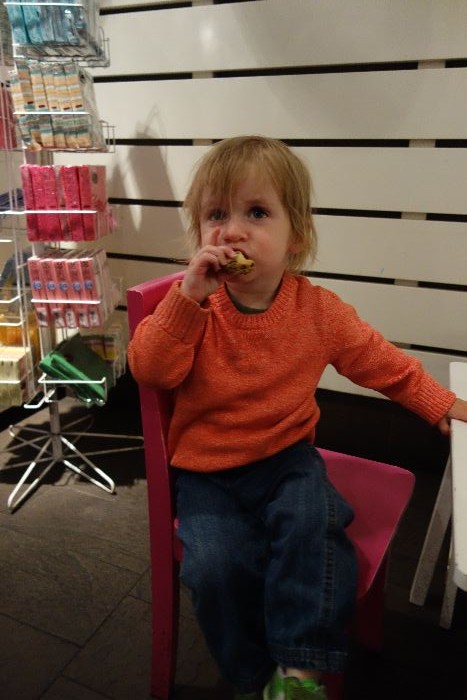 Last bite: This little gem of a cafe is a great place to stop by for a sugar hit with the kids—or without them.
Highchairs: No. But there is a toddler-sized table for the littles.
Stroller storage: Yes.
Easy access: No. There are a few steps to get in.
Change tables: No. But there is a bathroom behind the counter that patrons can use (you just have to ask).
Kids' menu: No.
Tribeca Treats
94 Reade St (btwn. West Broadway and Church St.)
New York, NY 10013
Phone: (212) 571 0500
Hours: Mon-Sat 10am-7pm, Sun 12pm-5pm