With recommendations from several locals on The Treats Truck as an incredibly kid-friendly cafe (including a shout-out from our fave photographer and mama, Raquel Frechette, thanks Raquel!), we absolutely had to take a trip down Carroll Gardens way to check it out.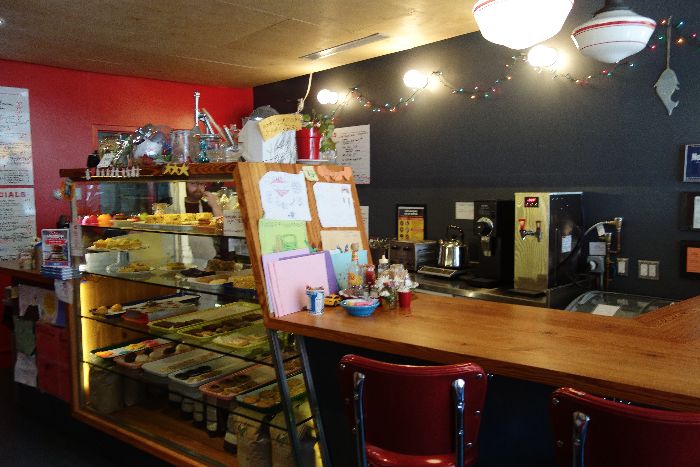 With a tag line like "Not Too Fancy, Always Delicious!" you know exactly what you're getting into with this neighbourhood fave. Local families love the cafe (yes, it's not actually IN a truck, but the do HAVE a truck) for its delicious brownies, rice crispies and cookies—they come back over and over again because it's one of the most kid-friendly cafes or restaurants that you're going to find—anywhere. No hyperbole.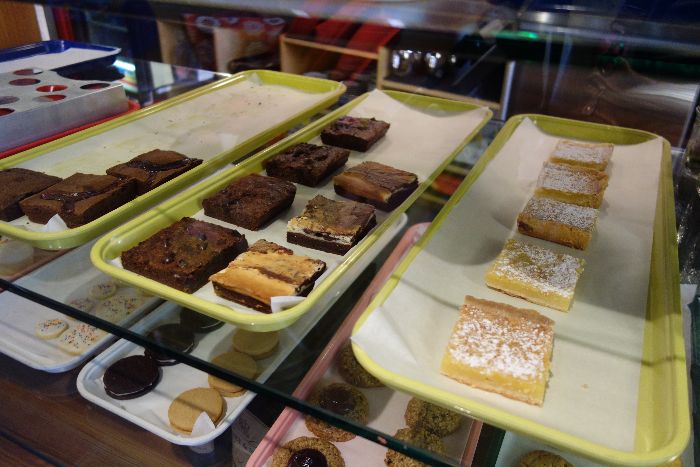 Entering the "truck", it looks pretty much like any other quaint little cafe. Tables, chairs, counter. Walk to the left of the counter however, and down the narrow hallway, and you'll find yourself in a little back room, stocked with a toy kitchen, books and more toys and games for kids. One wall of the room backs on to the kitchen, with a huge glass panel running across it, so kids can watch their treats being made in person.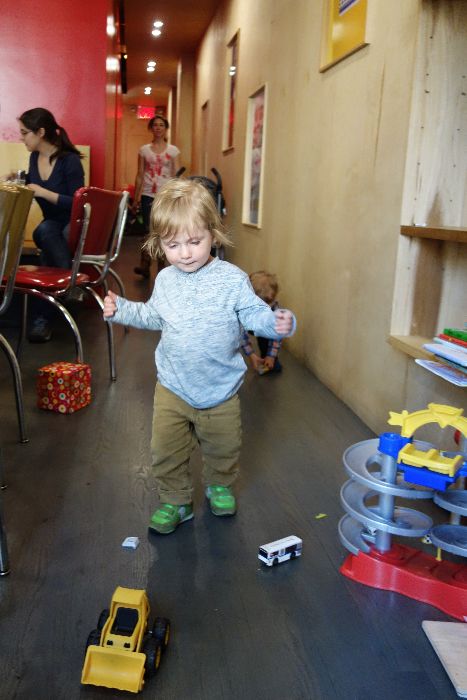 This quiet little back room just for kids means no-stress dining for adults—yay! We had a large group of kid-friendly cafe testers with us on this occasion, and, after blocking off the hallway with a stroller (sorry, we know, fire hazard ), we were able to let the toddlers run freely while we actually sat and held brief conversations with each other. Miracles do happen!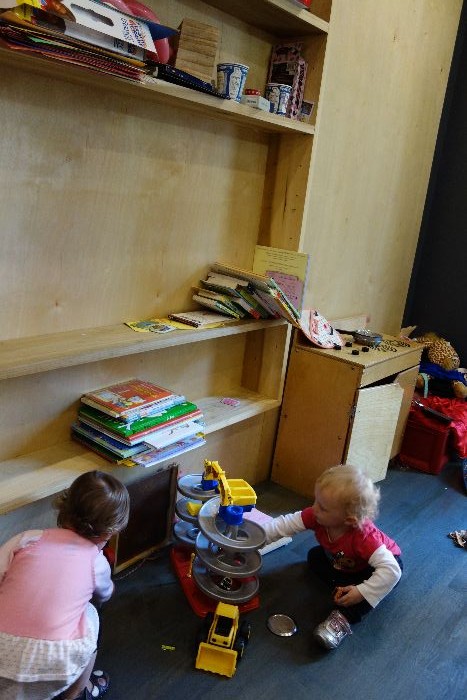 It's not a huge area however, and I think we were pushing the limits with our group of crazy toddlers (we had six or seven toddlers under the age of two. After you hit five toddlers in one group, it's impossible to keep track of them all). Older kids who sit still can fit in larger numbers.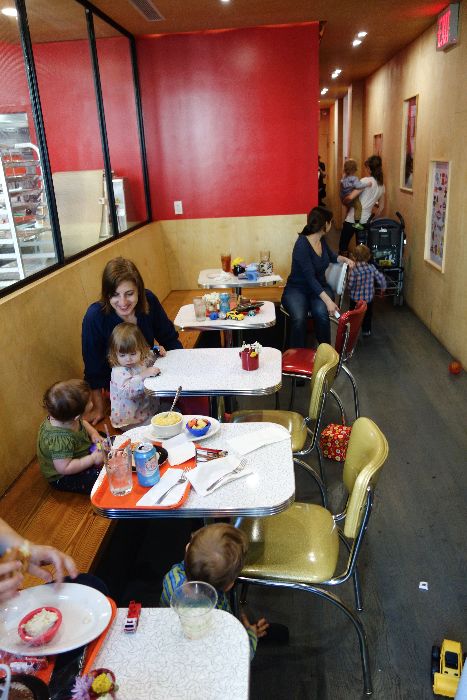 The service is fast and friendly, the food a solid hit with mamas and kids and nobody sweats a big mess left behind. Tip big to show your appreciation to the hard working and kid-friendly staff.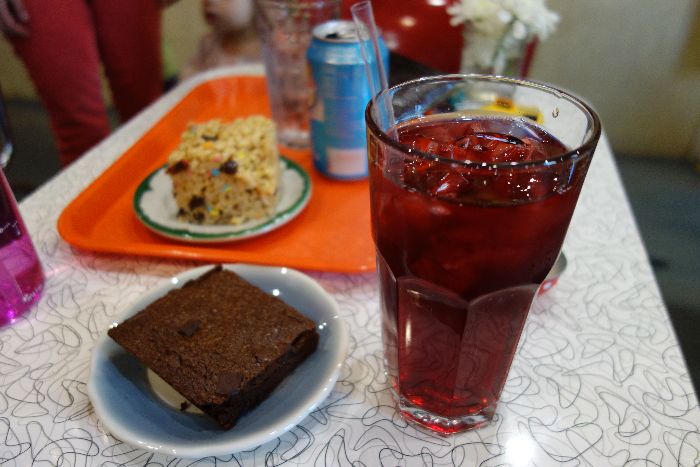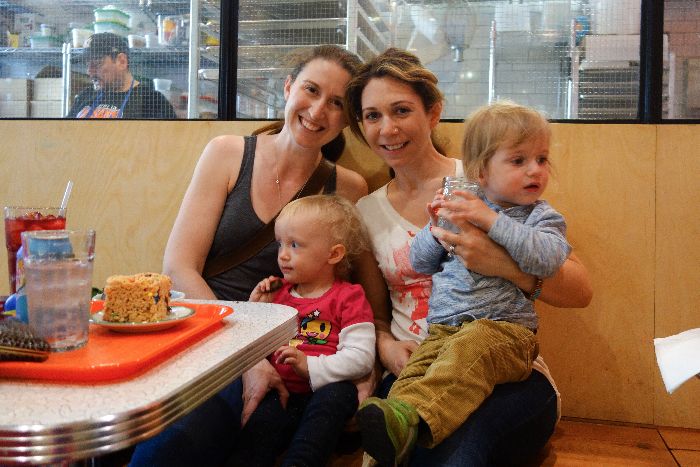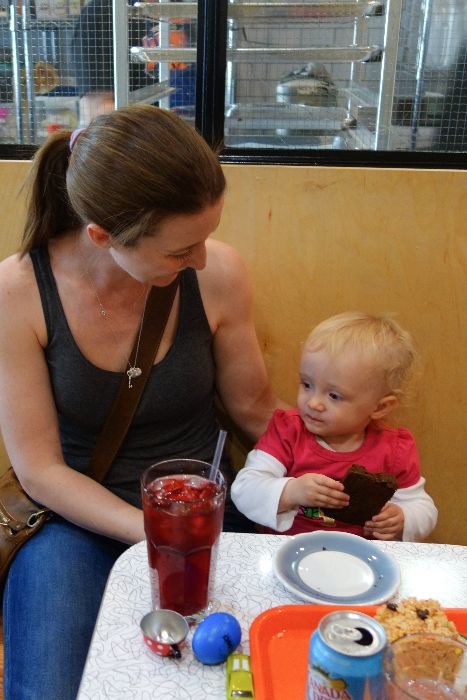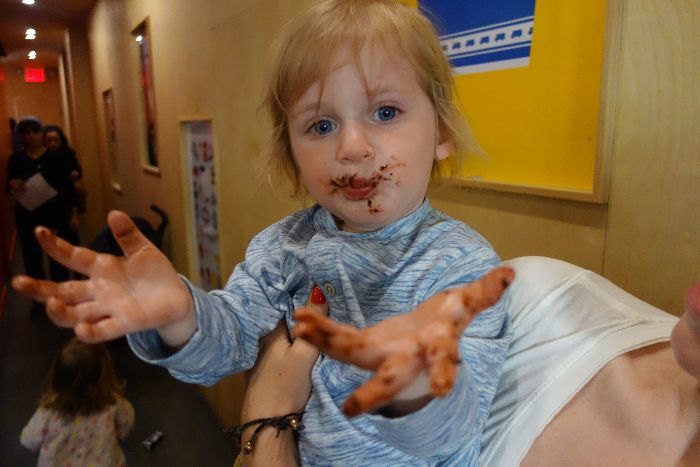 Highchairs: Yes.
Stroller storage: Yes.
Easy access: Yes.
Change tables: Yes.
Kids' menu: Yes.
The Treats Truck
521 Court St,
Carroll Gardens, New York
Phone: (718) 330 0200
Hours: Mon-Thur 7:30am-8pm, Fri 7:30am-9pm, Sat 8am-9pm, Sun 8am-8pm