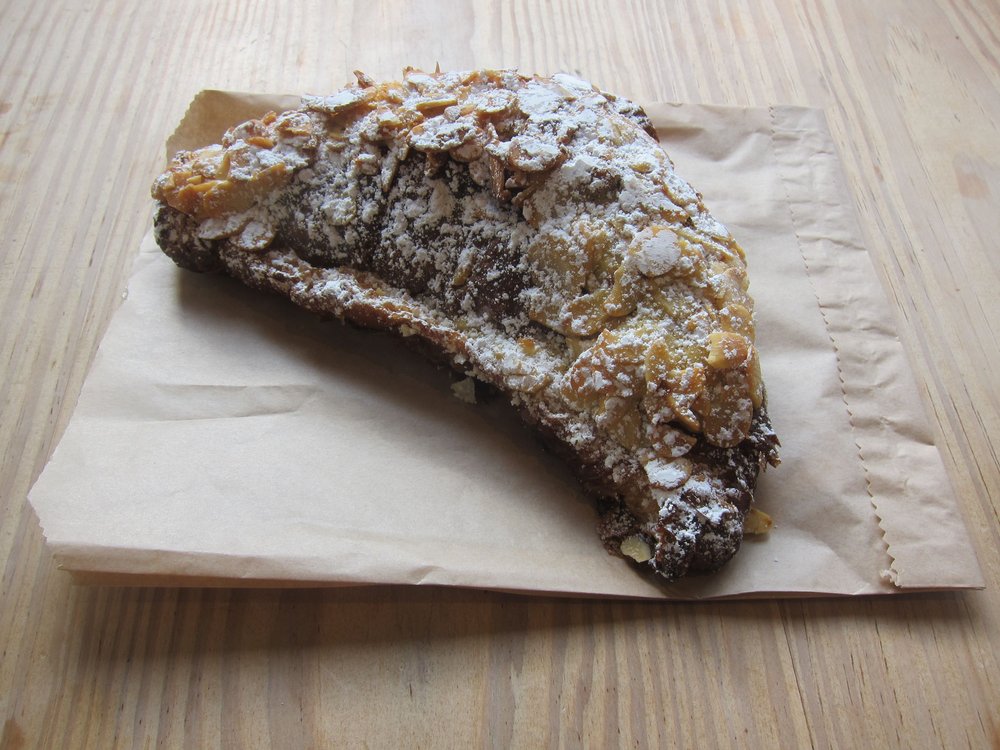 The smell of caramelised sugar wafting out of this cafe makes it near impossible to pass on by. A thoughtful ramp at the entrance makes it easy to roll up with your stroller and order treats that were definitely not on your daily diet plan. While there aren't high chairs, there is enough space to stop by with your babe in their stroller as long as it's not too busy. Their white blossom hot chocolate is a speciality that's hard to say no to.
Highchairs: No.
Stroller storage: No.
Easy access: Yes.
Change tables: No.
Kids' menu: No.
Bien Cuit
120 Smith St
(between Pacific St & Dean St)
Brooklyn, NY 11201
Phone: (718) 852 0200
Prices: $$
Hours: Mon-Wed, Fri-Sat 7am-8pm Sun 8am-8pm
Get directions.
Image thanks to Yelp.

Christine is the editor of Adventure, Baby!