Top things to do in one day at Litchfield National Park
Located just 90 minutes from Darwin, Litchfield National Park is the perfect Top End day trip with waterfalls, swimming holes, walking trails and termite mounds to see.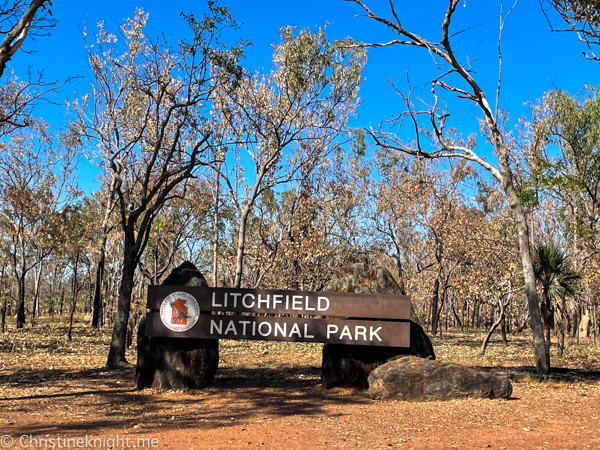 While you could easily spend days slowly enjoying the area, if you're tight on time it is possible to hit up many of the highlights in one day.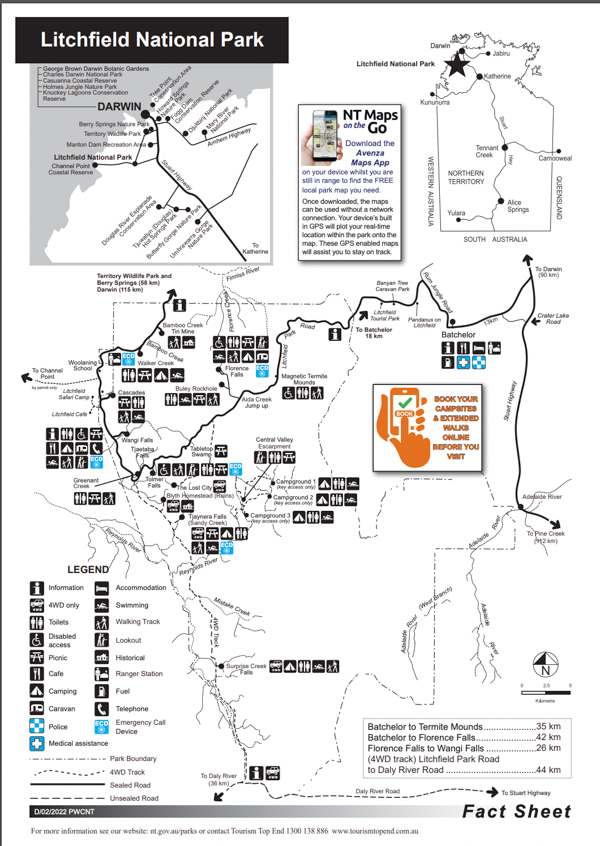 Download a full-size version of the map and fact sheet here.
Tips for visiting Litchfield National Park
Ensure your car is full of petrol. There are no petrol stations in the park.
Bring food and water. There are very limited places to buy anything to eat or drink (just one small kiosk)
Bring sunscreen, hats and sunglasses. Even in winter the park is blazing hot.
Magnetic termite mounds


The magnetic termite mounds of Litchfield National Park are up to 100 years old and two metres high.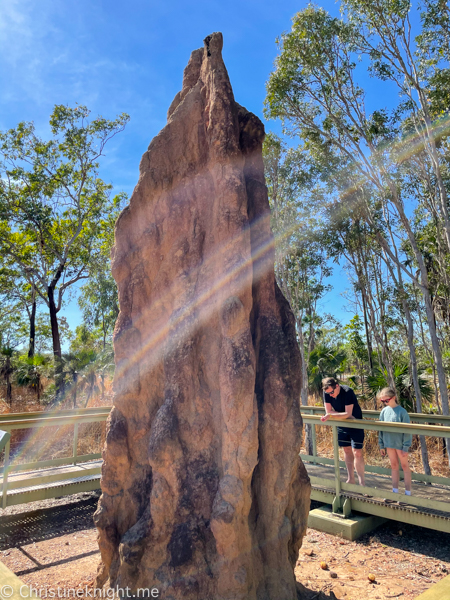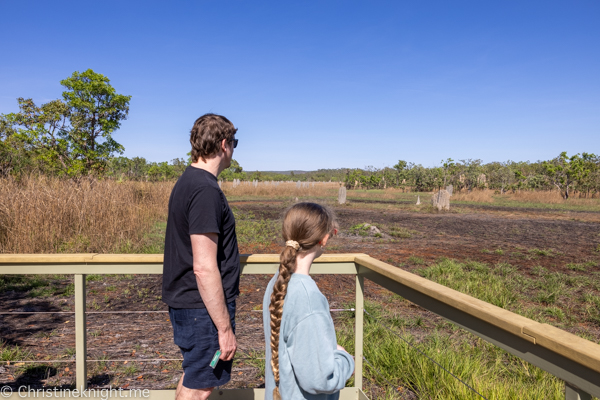 Wangi Falls
The iconic Wangi Falls feature picturesque walking tracks of varying and stunning waterfalls. Camping is permitted at the falls – facilities include a kiosk, hot showers and barbecues.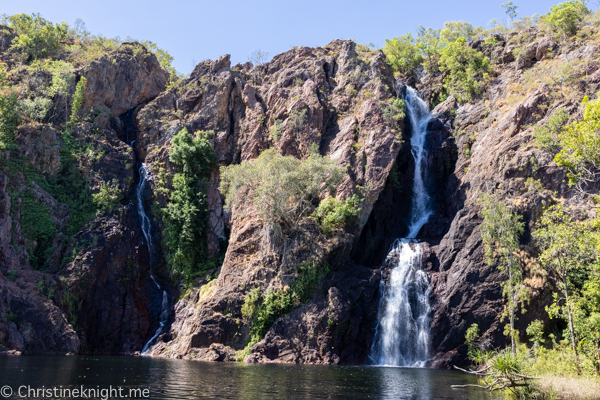 Florence Falls
Visit a secluded plunge pool in the middle of a monsoon rainforest at Florence Falls.There are a number of walks around the falls, and Florence Falls is open for swimming for most of the year.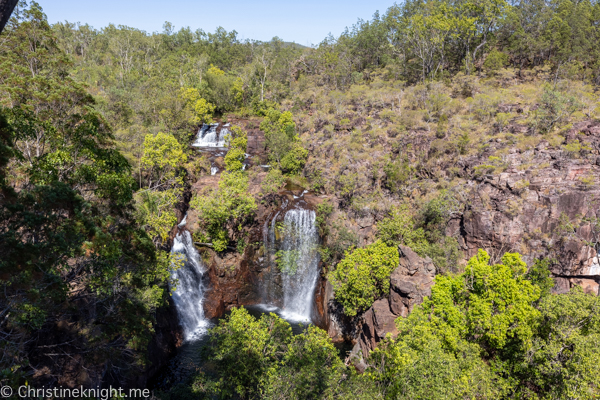 Buley Rockhole
A popular spot with locals and tourists alike, the Buley Rockhole is a series of cascading small swimming holes fed by waterfalls in the middle of a rainforest. Buley Rockhole can get quite busy. Picnic and barbecue facilities are available.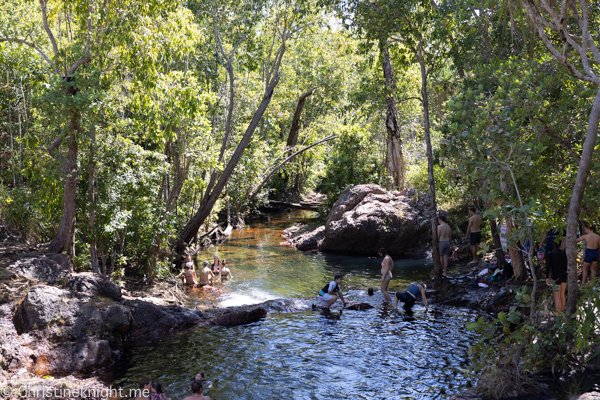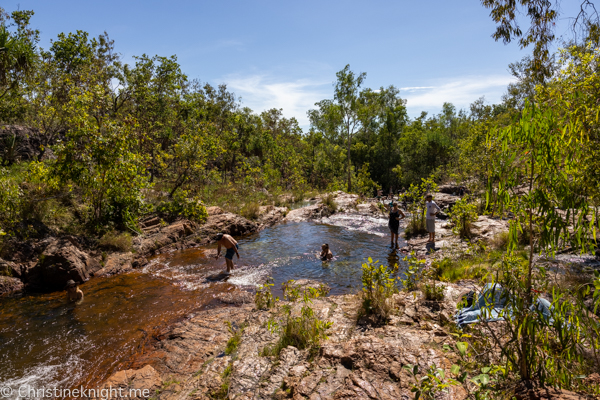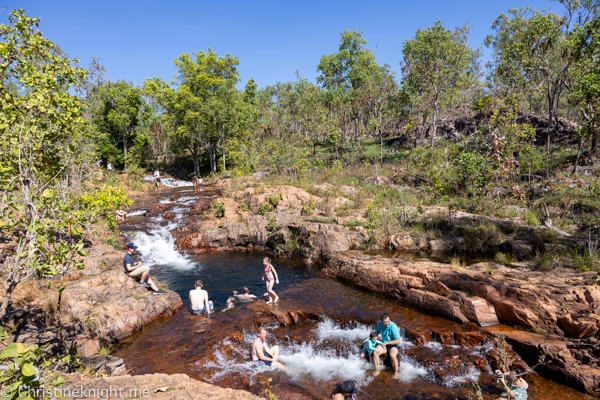 Tolmer Falls
Tolmer Falls is one of the most spectacular falls in Litchfield National Park, cascading over two high escarpments into one deep plunge pool. A short walk from the car park leads to two viewing platforms at the top of the gorge. The 1.6 kilometre Tolmer Falls loop walk takes you to two viewing platforms at the top of the gorge. It's an easy walk (that is rocky in parts), taking about 45 minutes. Swimming is not permitted.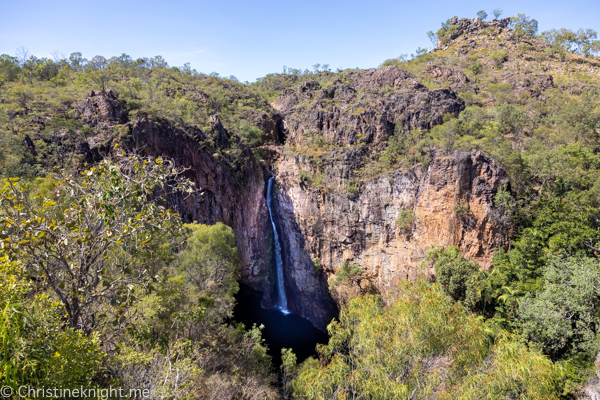 Sandy Creek Falls (Tjaynera)
Access to Sandy Creek Falls/Tjaynera is limited to 4WD access only, plus a 1.4km trek through the rainforest. Sandy Creek camping ground is available for those wishing to stay the night. Swim only in the areas marked safe to do so.
Lost City
Visit the unique rock formations that make up the Lost City of Litchfield National Park. A 4WD is essential to access the Lost City.
Read more about visiting Litchfield National Park.
Take a dip in Katherine Hot Springs.
Visit Cutta Cutta Caves.
Get information on visiting Maguk Falls.
Visit Jim Jim Falls.
See the Spectacular Jumping Crocodiles.
See some of the world's oldest rock art at Burrungkuy (Nourlangie) Rock.
Stay at the Mercure Crocodile Kakadu Hotel.
Spot wildlife on a Yellow Water Billabong Cruise.
Find things to do in Kakadu National Park.
Take a dip at Edith Falls.
Experience a tranquil Katherine Gorge Cruise Tour.