Yellow Water Billabong Cruise Kakadu National Park
Enjoy wildlife and dramatic scenery on the Indigenous-owned Yellow Water Billabong Cruise in Kakadu National Park.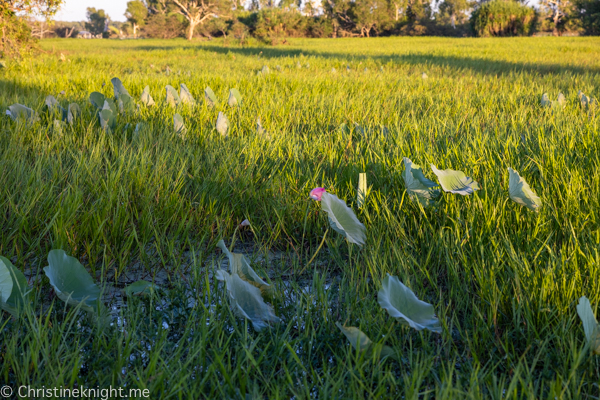 Yellow Water Cruises operates year-round, up to six cruises a day of 90 or 120 minute duration. Sunrise and sunset are the most popular times of day and advance bookings are recommended. The wildlife seen on the cruise varies depending on the time of the day.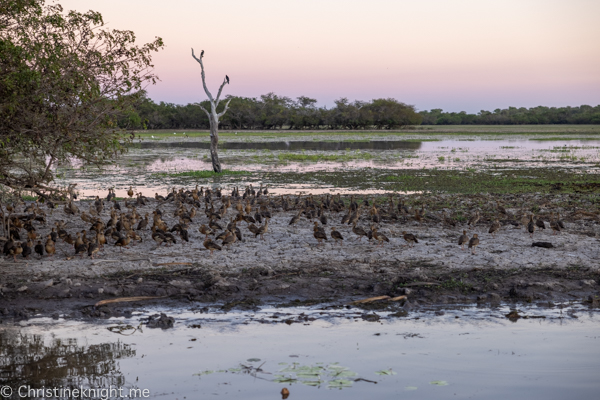 The cruises take guests deep into the wetlands to see Kakadu's spectacular variety of wildlife. About one third of Australia's bird species are represented in Kakadu National Park, with at least 60 species found in the wetlands.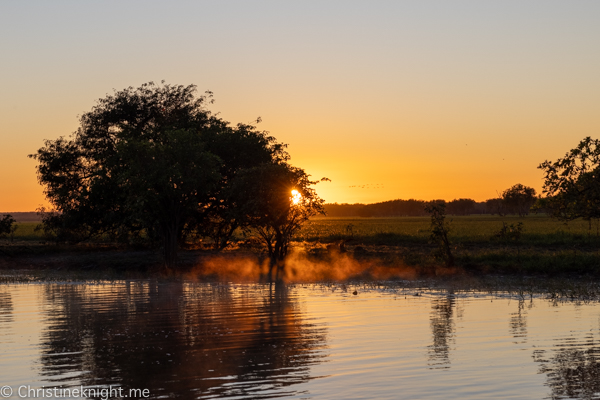 Commonly seen birds include Whistling Ducks and Magpie Geese, with eagles, Jabirus and Brolgas also spotted.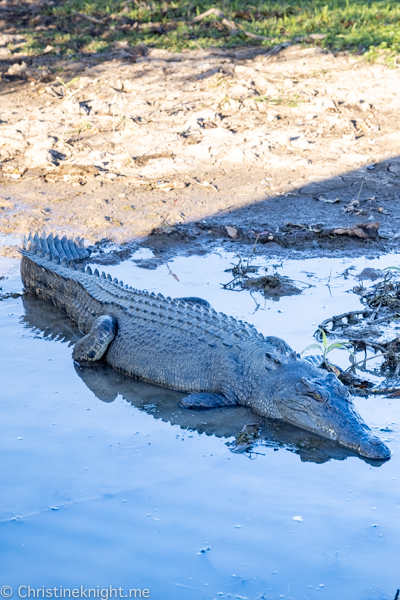 There are also plenty of crocodiles who float past somewhat eerily silently, and buffalo on the floodplains. For more information on wildlife and nature in Kakadu click here.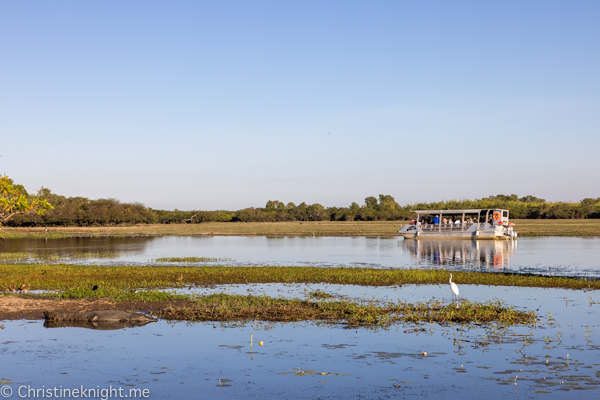 We took a sunrise cruise in June. The early morning Yellow Water Billabong Cruise is freezing so pack jackets and also bring breakfast or snacks.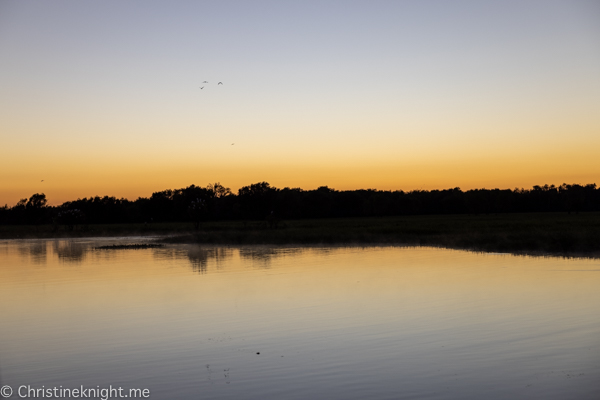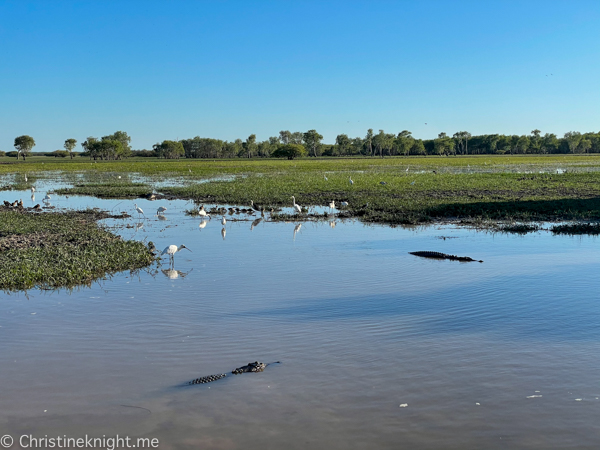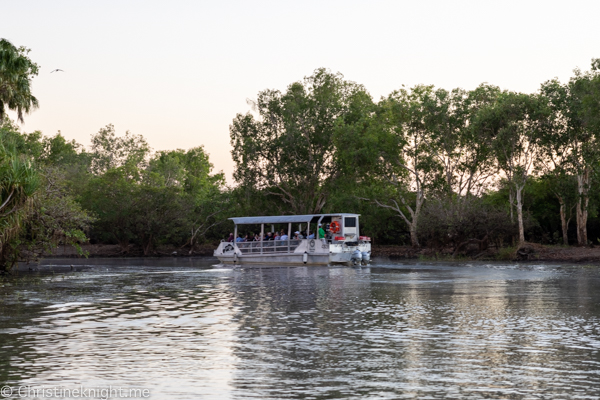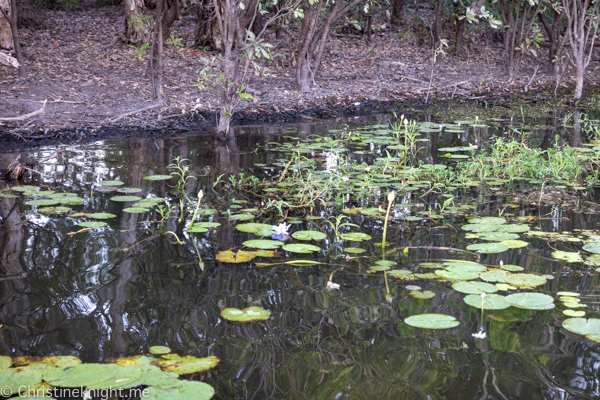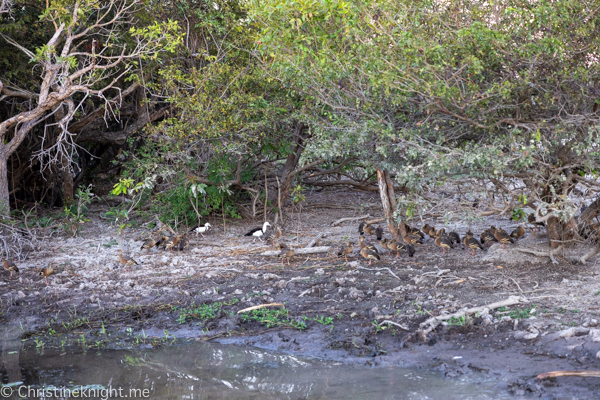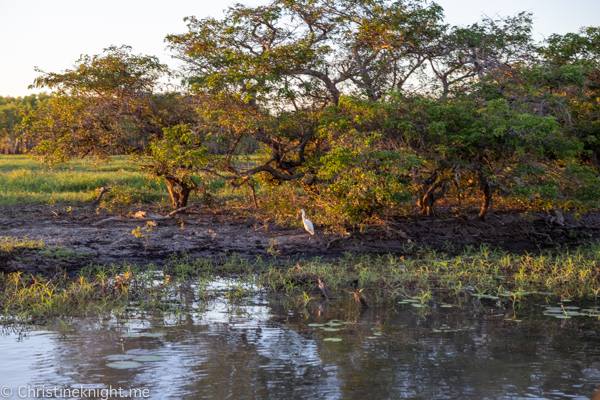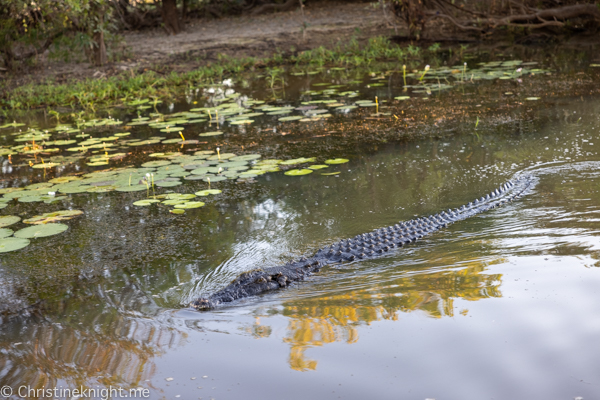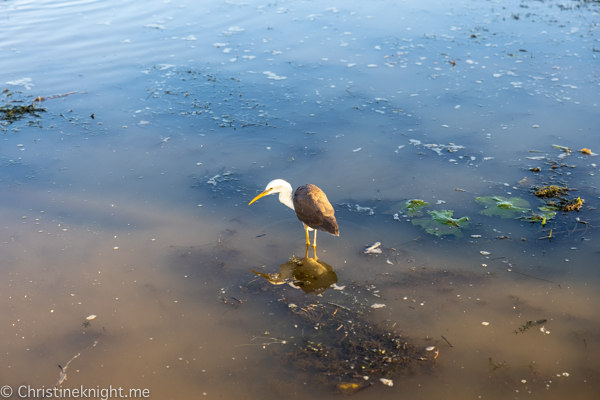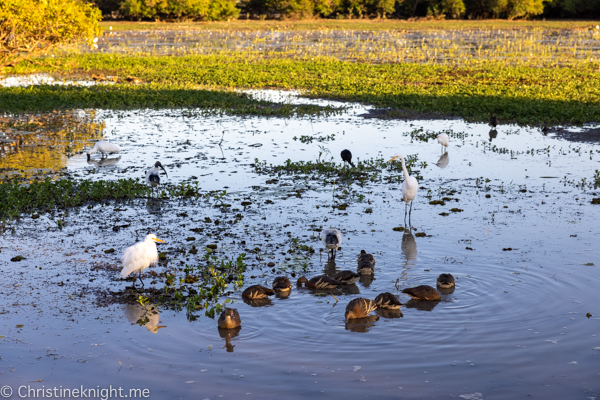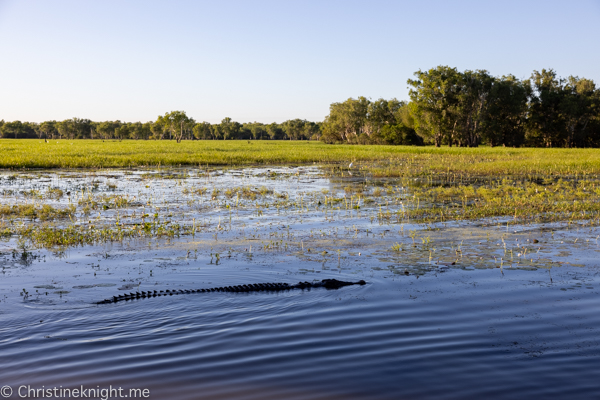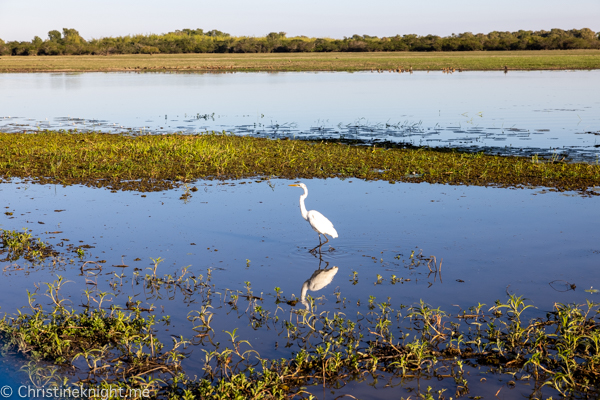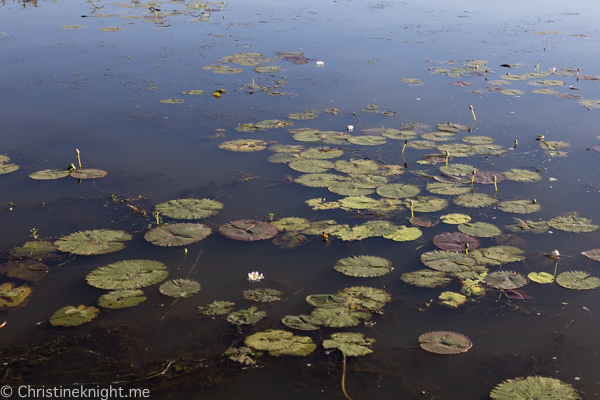 Get more information on Yellow Water Billabong Cruise kakadutourism.com.
Get information on visiting Maguk Falls.
Visit Jim Jim Falls.
See the Spectacular Jumping Crocodiles.
See some of the world's oldest rock art at Burrungkuy (Nourlangie) Rock.
Stay at the Mercure Crocodile Kakadu Hotel.
Spot wildlife on a Yellow Water Billabong Cruise.