Top Didj Cultural Experience & Art Gallery
Enjoy an authentic Aboriginal experience at Top Didj & Art Gallery in Katherine, NT, including storytelling, spear throwing, fire-lighting and traditional Aboriginal rarrk painting.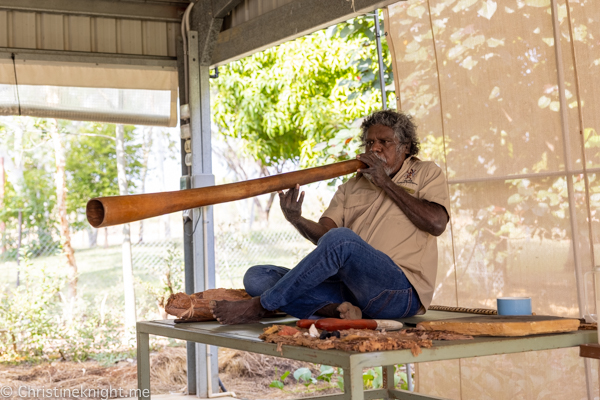 The Top Didj Cultural Experience was a highlight of our Top End NT trip. The cultural experience is led by Manuel Pamkal, a traditional indigenous man who grew up in the Top End. Manual very generously shares his experience as a child living On Country and surviving in the bush, giving visitors like us a deeper understanding of Australia's indigenous communities.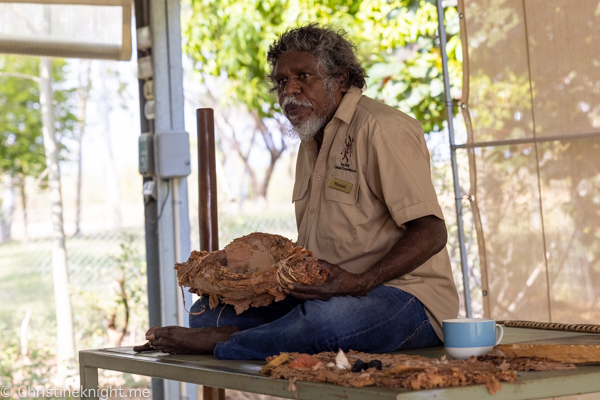 There are plenty of hands-on activities to enjoy as part of the cultural experience, making it a fantastic place to bring kids to learn about Aboriginal culture.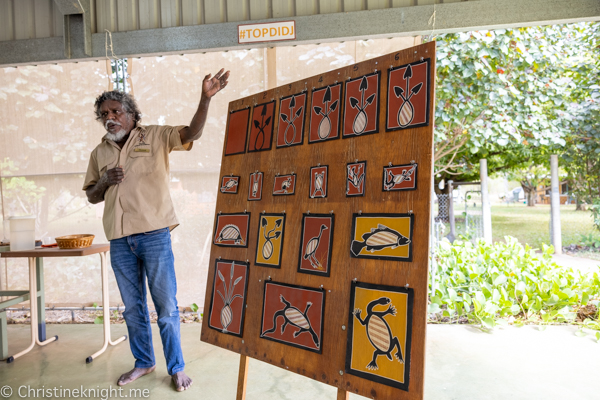 After listening to Manuel play a tune on his didgeridoo and telling stories of growing up in the bush the traditional way, he taught us to paint our own aboriginal rarrk painting using a special reed brush called a Jalk, as well as demonstrating and showing volunteers how to light a fire using two sticks and how to throw a spear using a woomera.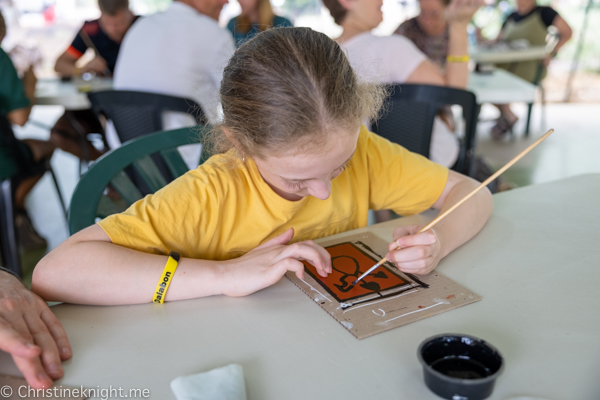 We also enjoyed meeting a wallaby who was living at the wildlife rescue located on site, and bought some stunning artwork created by local indigenous artists.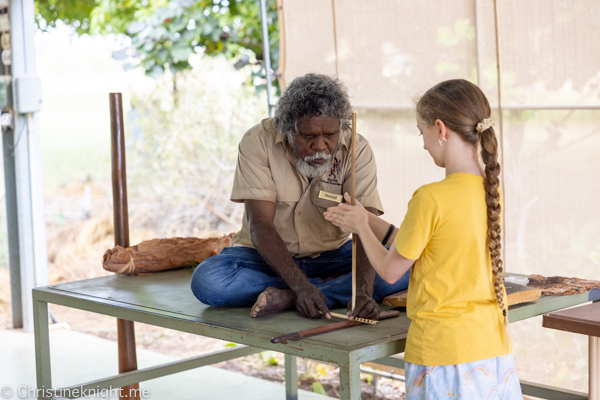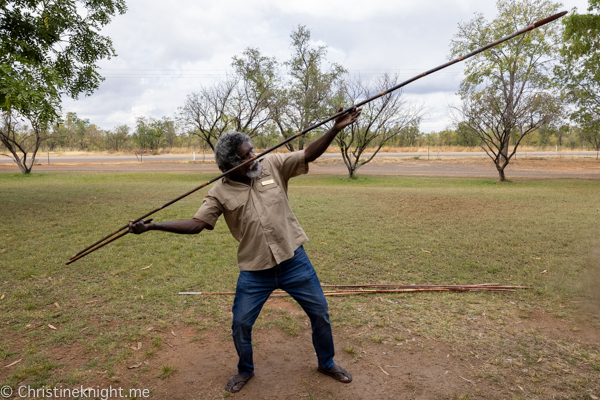 Top Didj Cultural Experience sessions run twice daily, seven days a week, from May to October. The tour lasts for 2.5 hours and is located a very short drive out of the centre of Katherine.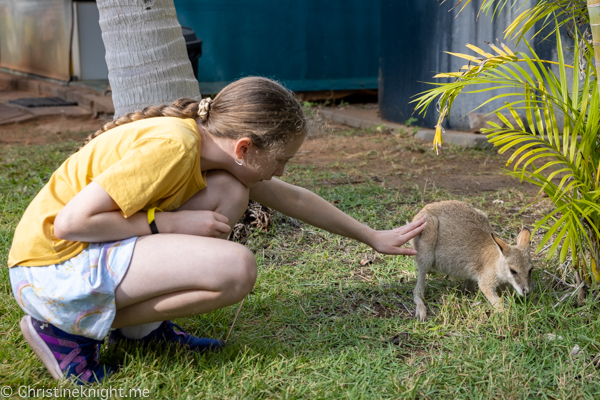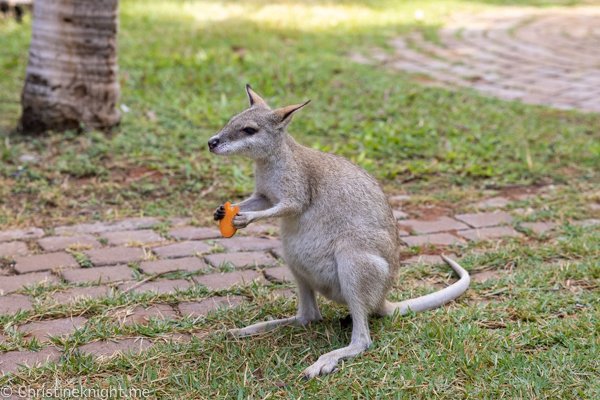 Get more information on Top Didji Cultural Experience and Art Gallery here and here.
Take a dip in Katherine Hot Springs.
Visit Cutta Cutta Caves.
Get information on visiting Maguk Falls.
Visit Jim Jim Falls.
See the Spectacular Jumping Crocodiles.
See some of the world's oldest rock art at Burrungkuy (Nourlangie) Rock.
Stay at the Mercure Crocodile Kakadu Hotel.
Spot wildlife on a Yellow Water Billabong Cruise.
Find things to do in Kakadu National Park.
Take a dip at Edith Falls.
Experience a tranquil Katherine Gorge Cruise Tour.