Cutta Cutta Caves Nature Park, Katherine, NT
Discover natural limestone caves at Cutta Cutta Caves Nature Park in Katherine, Northern Territory.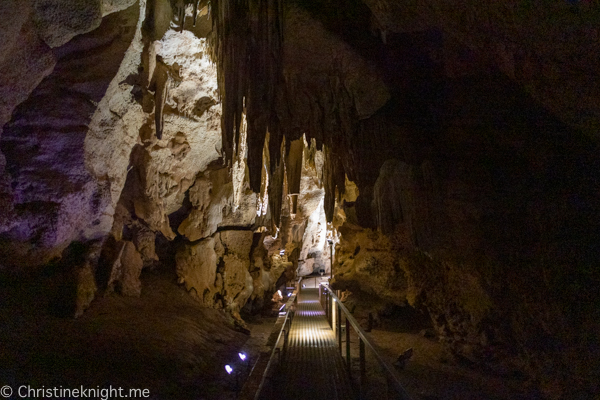 The caves, located 27km south of Katherine, were formed millions of years ago. They are easily reached by the Stuart Highway, with the caves themselves a short walk along a dirt path from the visitors centre.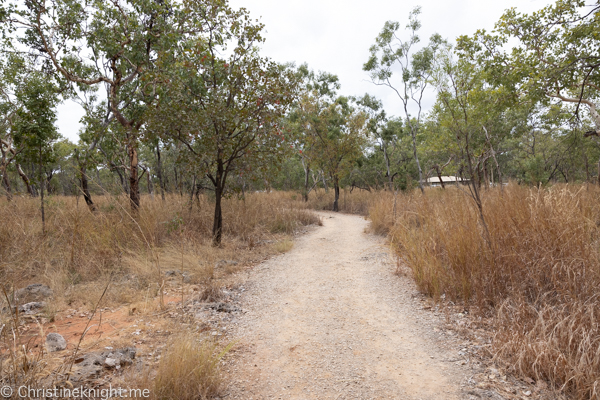 To see the Cutta Cutta Caves requires joining a guided tour. The tours run hourly from May to October – 9am, 10am, 11am, 1pm, 2pm, 3pm.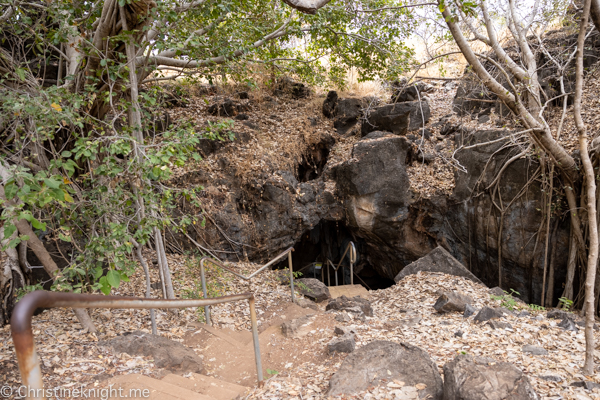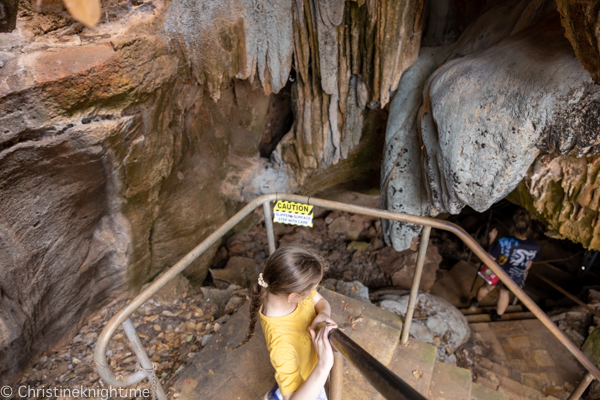 Cutta Cutta Caves Nature Park is home to five species of bats, including the rare Ghost and Horseshoe bats. Bats are frequently seen during the cave tours, as are spiders and even snakes.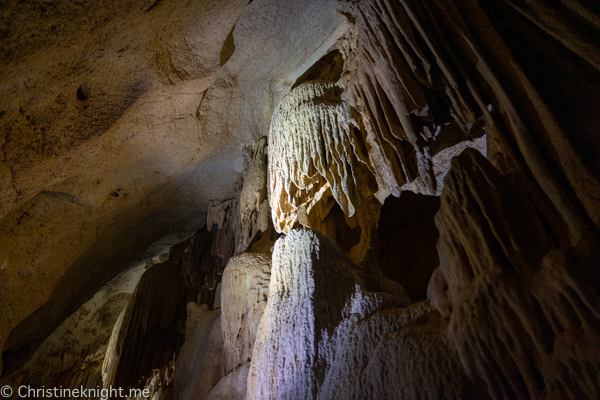 The tour of Cutta Cutta Caves runs for approximately one hour and goes 15 metres below the surface into the heart of the cave systems. There are some tight spots and the air gets stale and humid. I suggest bringing water.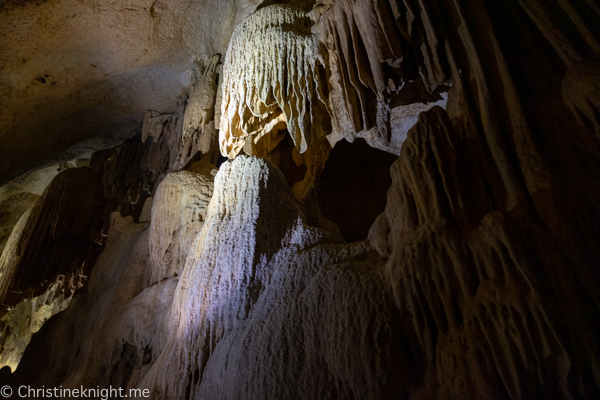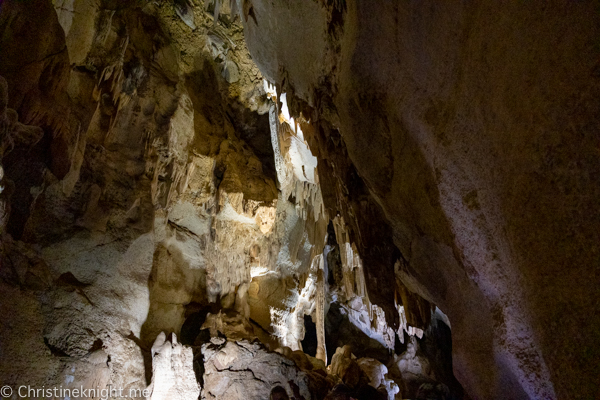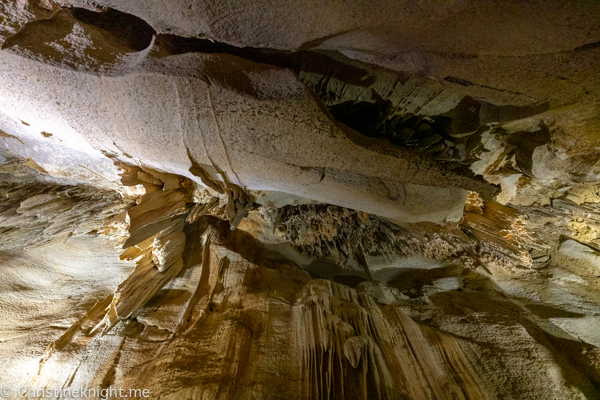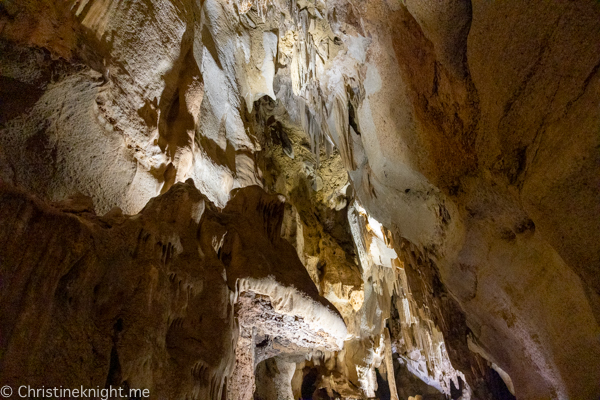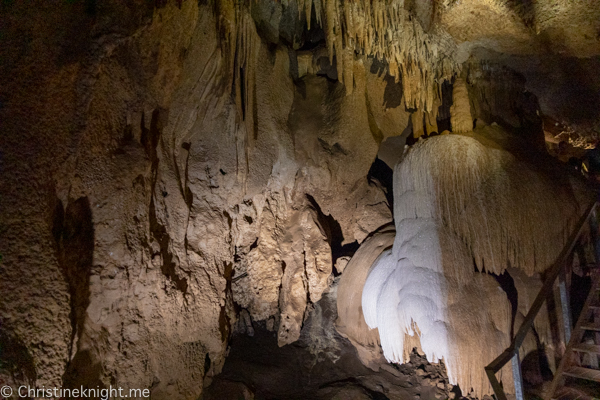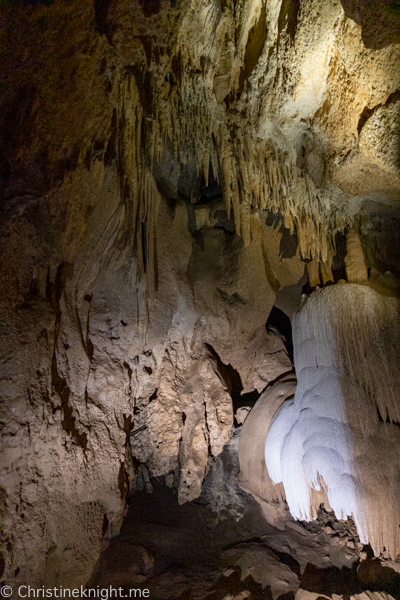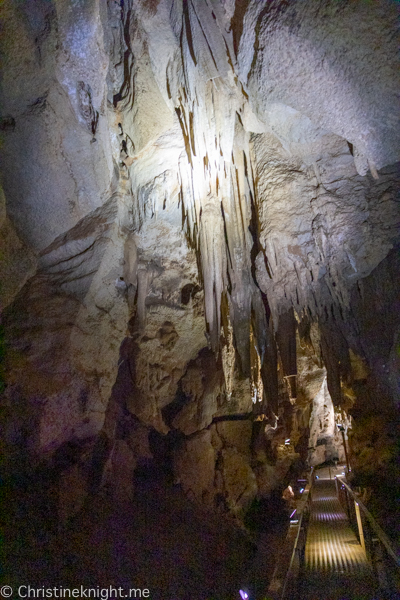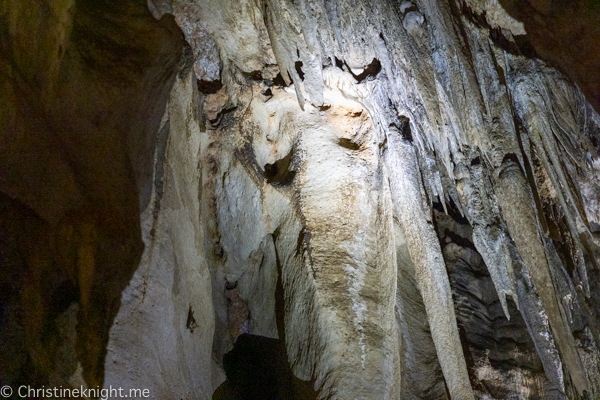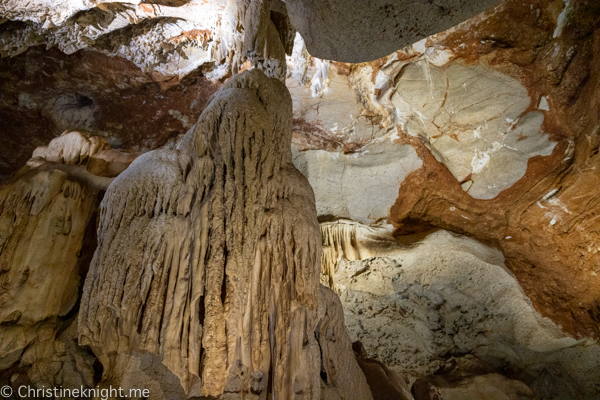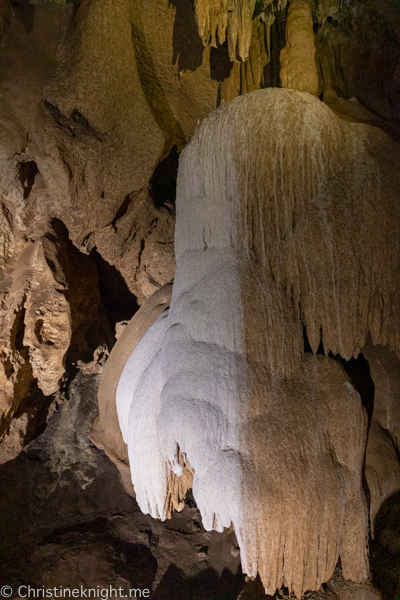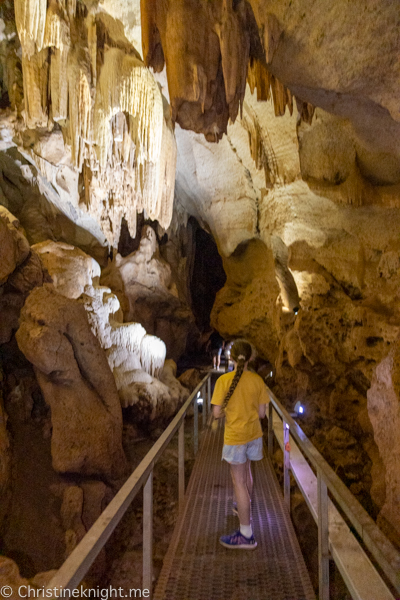 Read more about visiting Cutta Cutta Caves Nature Park
Take a dip in Katherine Hot Springs.
Get information on visiting Maguk Falls.
Visit Jim Jim Falls.
See the Spectacular Jumping Crocodiles.
See some of the world's oldest rock art at Burrungkuy (Nourlangie) Rock.
Stay at the Mercure Crocodile Kakadu Hotel.
Spot wildlife on a Yellow Water Billabong Cruise.
Find things to do in Kakadu National Park.
Take a dip at Edith Falls.