Katherine Hot Springs, Northern Territory
Take a dip in the refreshing Katherine Hot Springs, natural thermal springs on the banks of the Katherine River, Northern Territory.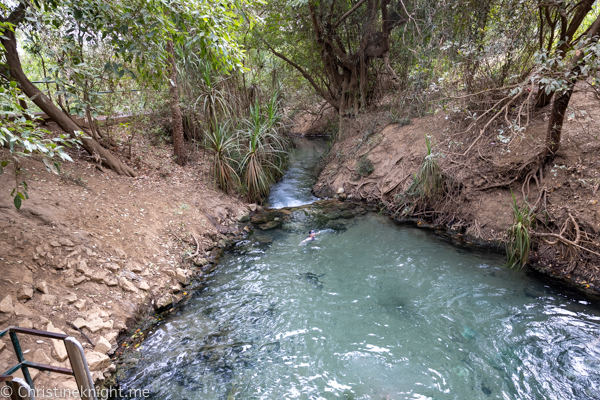 The Katherine Hot Springs are a series of clear pools with a current that runs through them.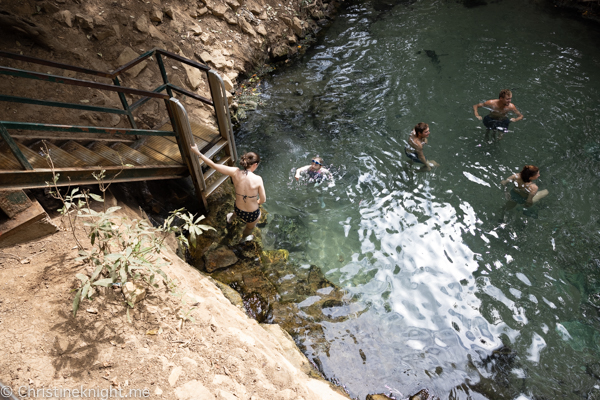 The top pool is located at the source of the spring and can be accessed via a series of steep stairs.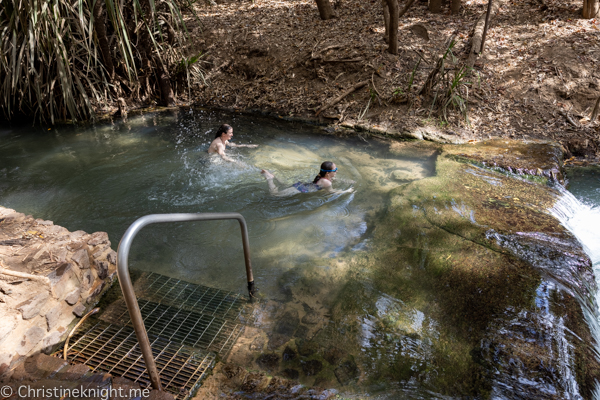 The bottom pool is the largest one and is easily accessible with a wheelchair access ramp, stainless steel hand rails and steps formed out of rock.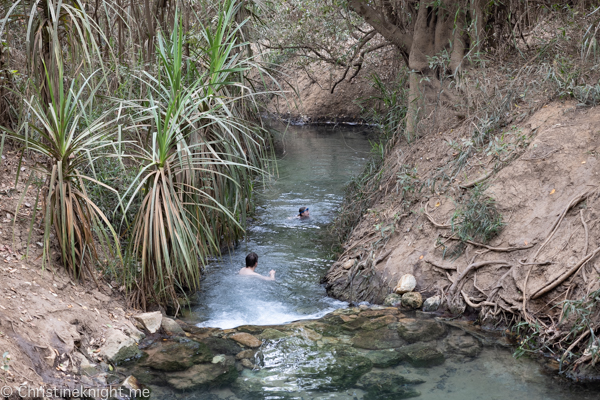 The thermal springs have an average temperature of 25-30 degrees Celsius and are open from 7am to 7pm, daily. They are free to use.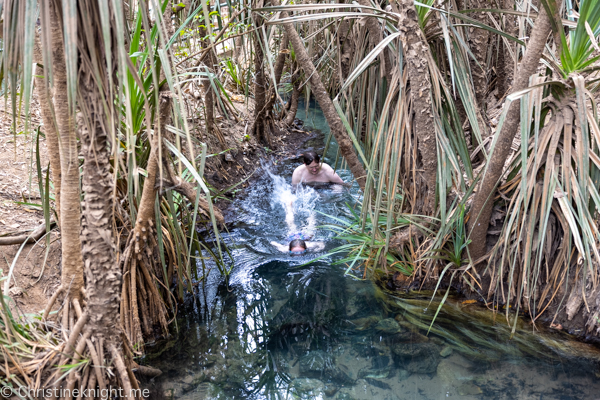 There is a large car park nearby as well as open grass areas for picnics, a public restroom, playground and the Pop Rocket Café.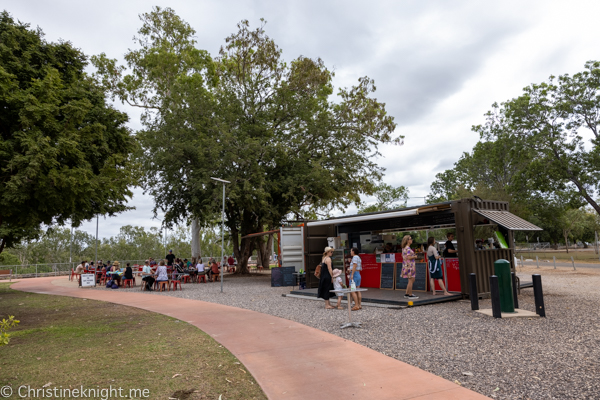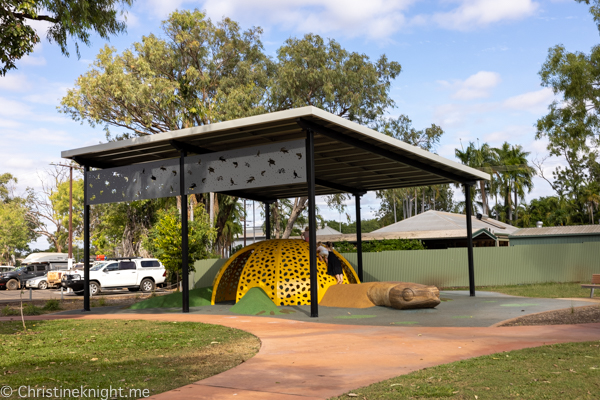 We loved the Katherine Hot Springs. They were an absolute highlight of our visit to the Northern Territory.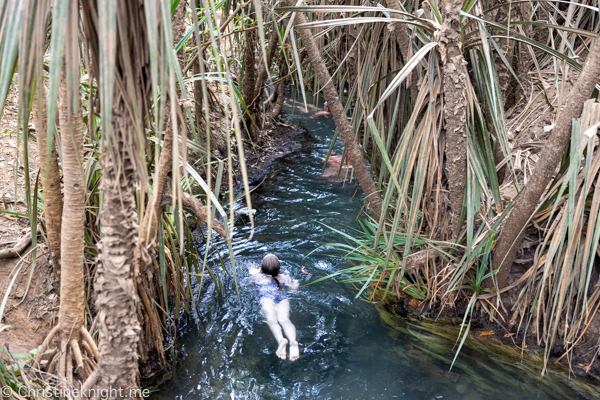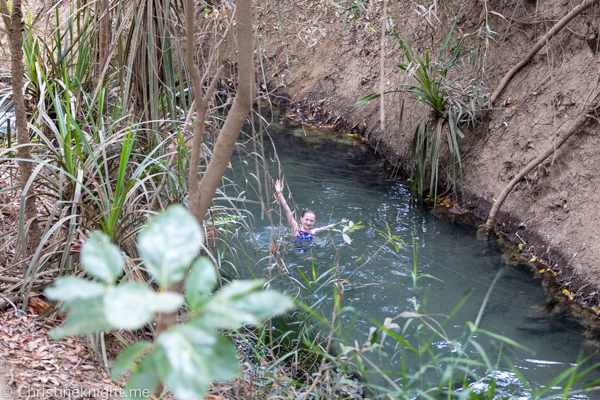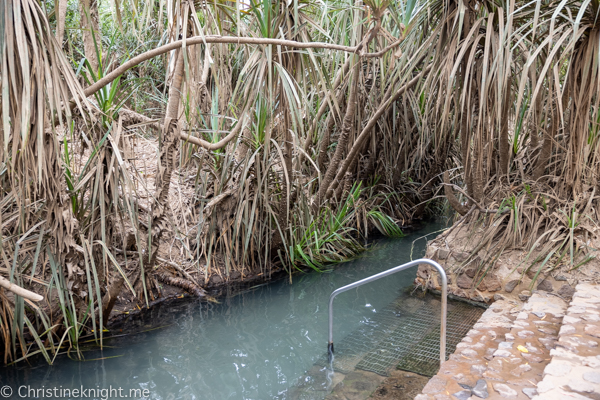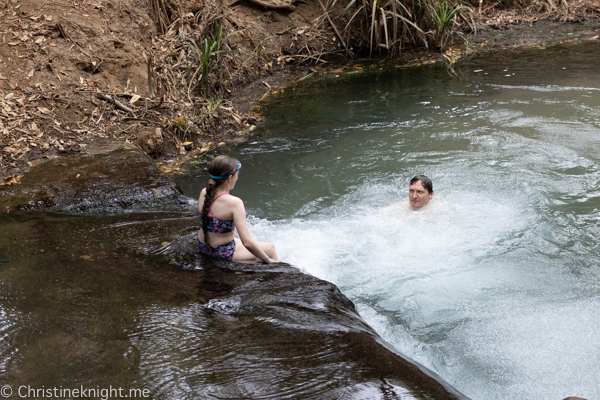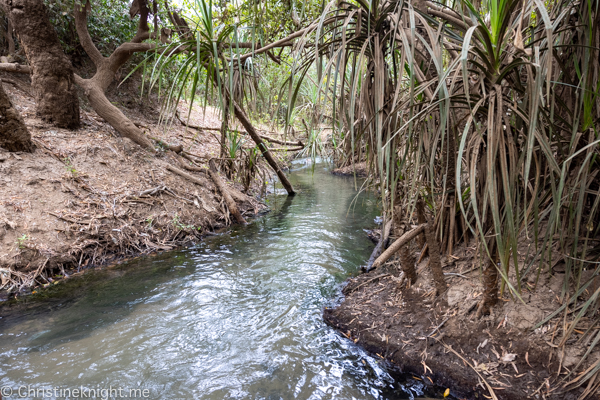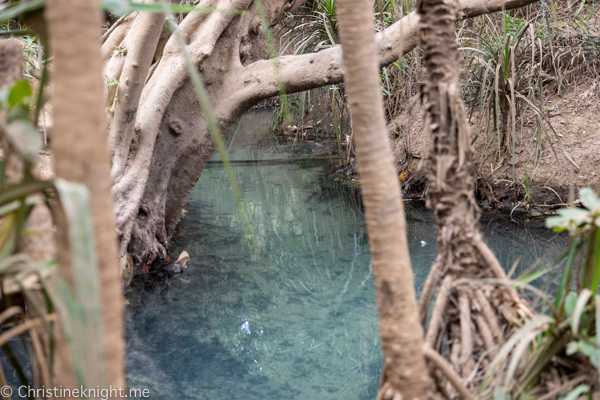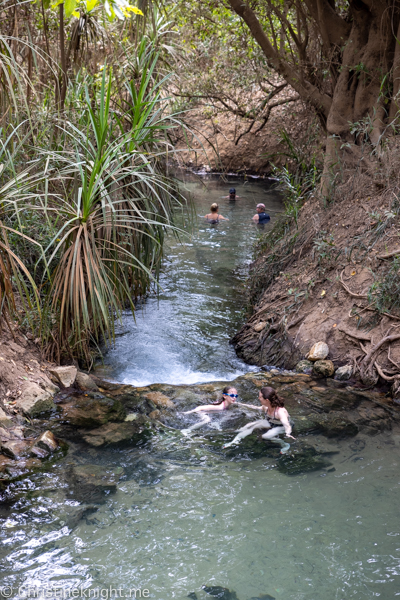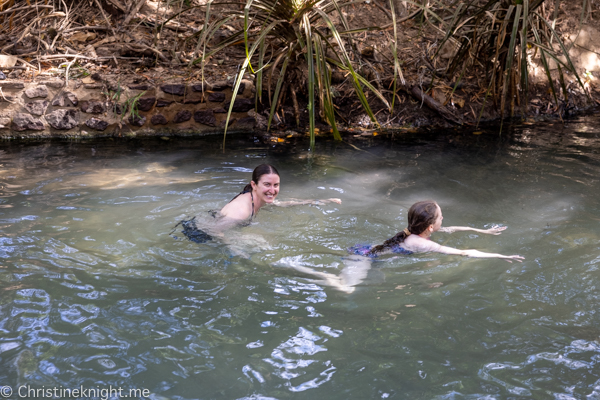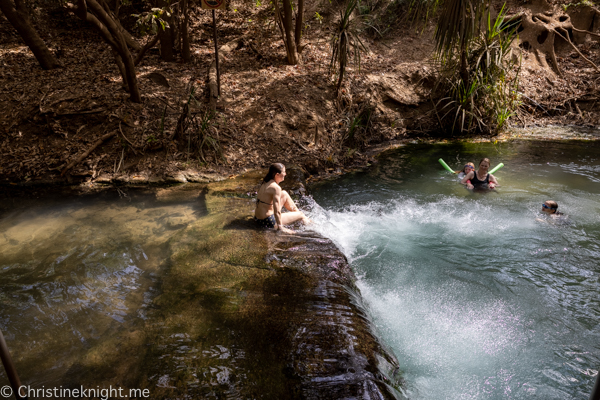 Read more about visiting Katherine Hot Springs.
Get information on visiting Maguk Falls.
Visit Jim Jim Falls.
See the Spectacular Jumping Crocodiles.
See some of the world's oldest rock art at Burrungkuy (Nourlangie) Rock.
Stay at the Mercure Crocodile Kakadu Hotel.
Spot wildlife on a Yellow Water Billabong Cruise.
Find things to do in Kakadu National Park.
Take a dip at Edith Falls.