Leliyn (Edith Falls) Nitmiluk National Park
Swim underneath a picturesque waterfall at Leliyn (Edith Falls) Nitmiluk National Park.
Leliyn (Edith Falls) is located on the western side of Nitmiluk National Park, a 60km drive north of Katherine along the Stuart Highway. It is easiest to access when driving between Kakadu National Park and the town of Katherine as a stop over.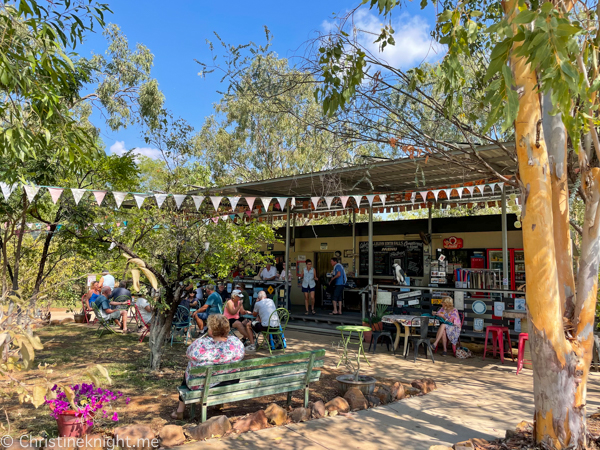 There are campsites available, and the bush setting combined with the stunning waterfall make it a suburb spot to spend the night. There is also a an excellent kiosk where we had some fantastic fresh sandwiches, scones and shakes.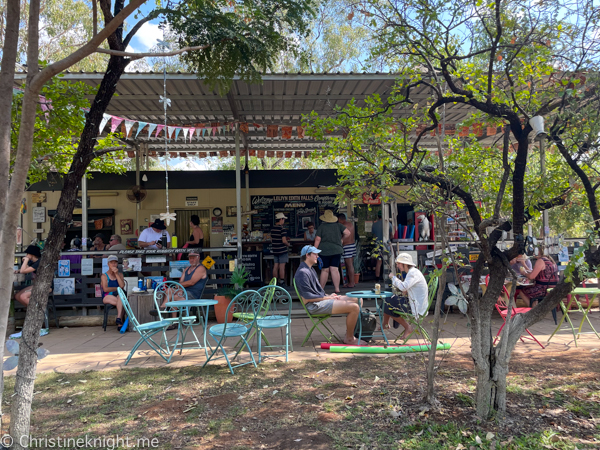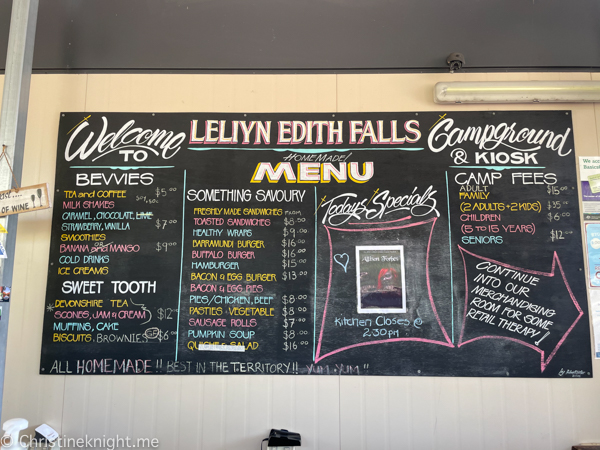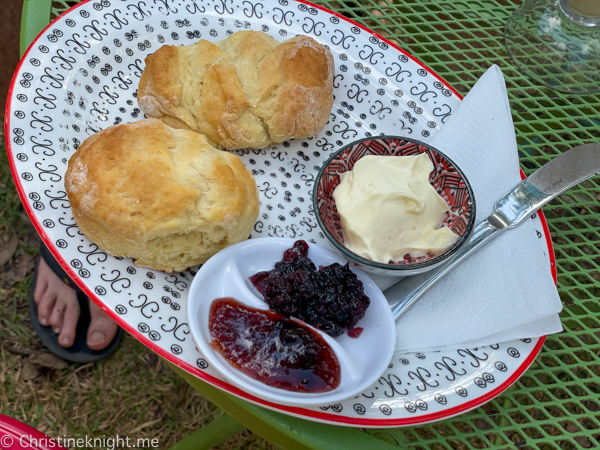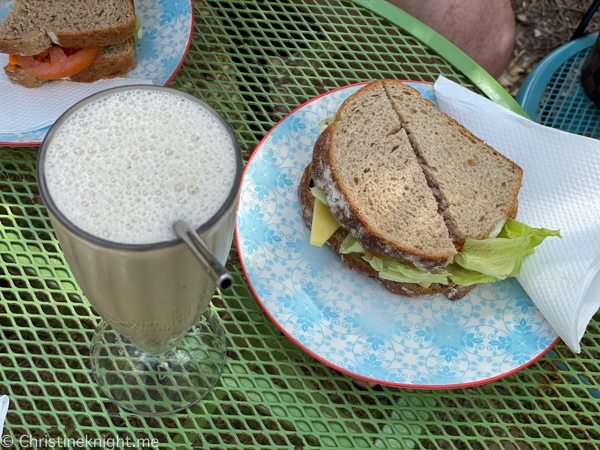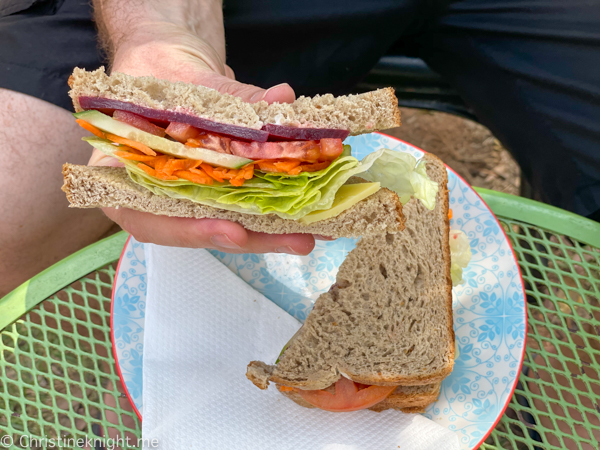 Leliyn (Edith Falls) is extremely well maintained and easy to access. The carpark is located at the end of a sealed road, and there are excellent bathroom and picnic / BBQ facilities in the picnic grounds next to the car park.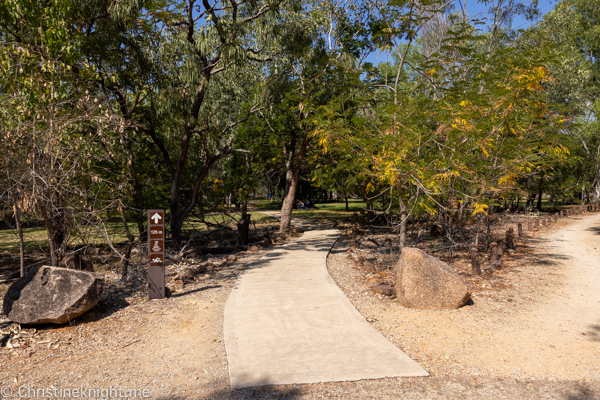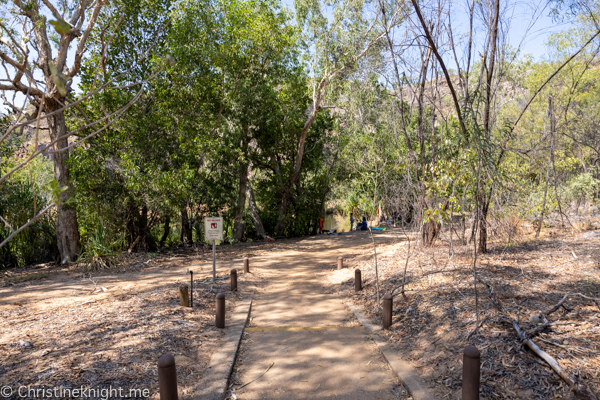 The swimming pool at the base of Leliyn (Edith Falls) is also very easy to access via a short path from the carpark. It is open year-round, however may be closed to swimming at times between November through to April.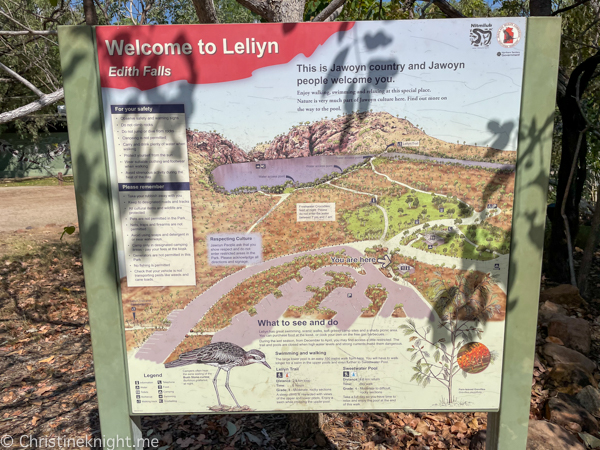 There are no lifeguards at Edith Falls, so swim with caution. Lots of people brought their own pool noodles to make swimming easier, and there were also some for sale at the kiosk.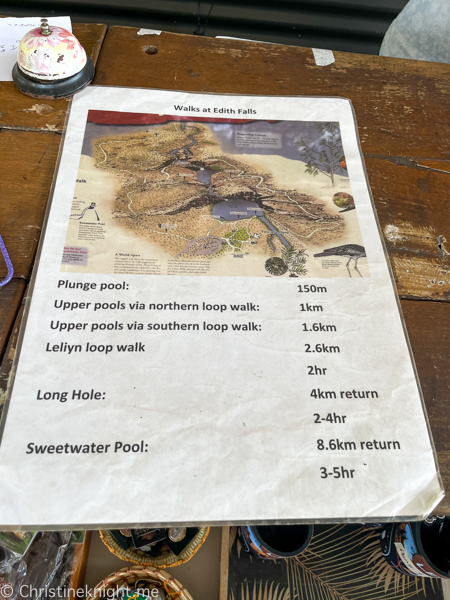 If you enjoy bushwalking, there is the challenging 2.6km Leliyn Trail loop walk, which offers the chance to swim in the upper pool of Leliyn half way around the trail.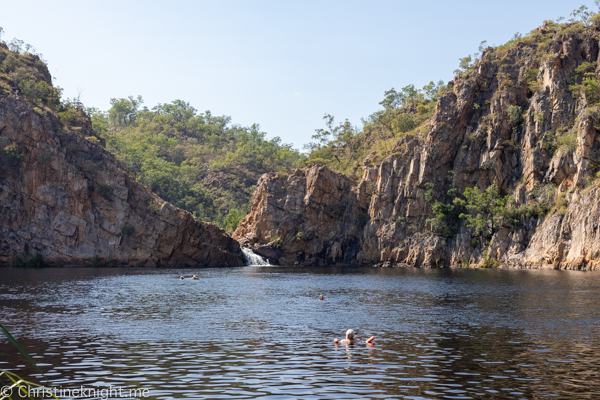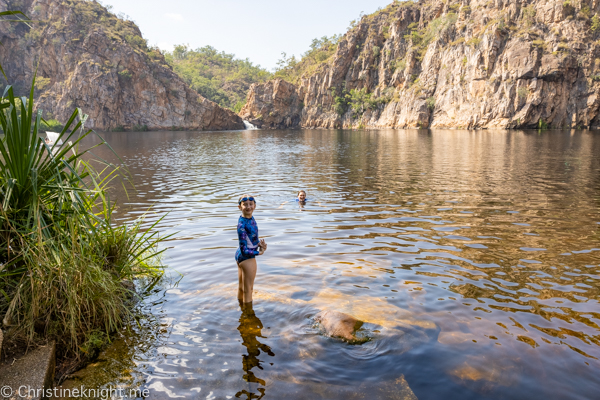 There is also the longer 9km return walk to Sweetwater Pool, a tranquil swimming hole.
Read more about visiting Leliyn (Edith Falls) Nitmiluk National Park
Find things to do in Kakadu National Park.
Get information on visiting Maguk Falls.
Visit Jim Jim Falls.
See the Spectacular Jumping Crocodiles.
See some of the world's oldest rock art at Burrungkuy (Nourlangie) Rock.
Stay at the Mercure Crocodile Kakadu Hotel.
Spot wildlife on a Yellow Water Billabong Cruise.