Visiting Jim Jim Falls, Kakadu National Park
Jim Jim Falls are the tallest waterfalls in Kakadu National Park. Visit them by foot in the dry season or view them by air in the wet.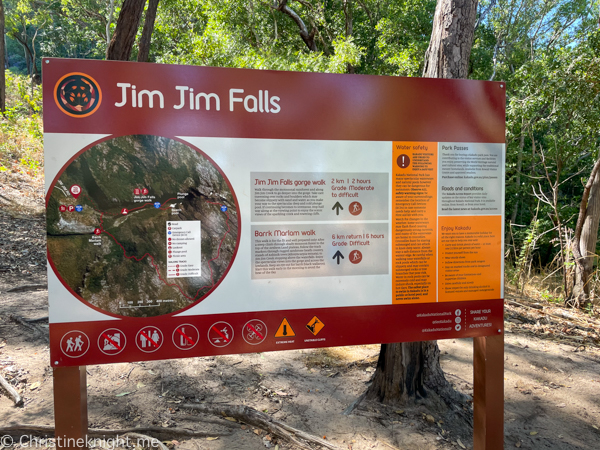 At 200m high, the mighty Jim Jim Falls are also bigger than all of the waterfalls at Litchfield and Nitmiluk National Parks in the Northern Territory.
Jim Jim Falls and nearby Twin Falls are special places for their Aboriginal custodians. They believe that Nayuhyungki, the creation ancestors, travelled across this area.
During the summer months the falls are only able to be seen by air, however, during the dry season, it's possible to walk through monsoon forest and clamber over boulders to reach the base of the falls.
Before starting on the drive to Jim Jim Falls, check the daily access report to ensure they are open to visitors.
It's not an easy journey to make. The 50km road into the start of the walk is 4WD access only, is unsealed and often corrugated. It is a narrow, winding road that involves driving across a creek with a firm concrete base that can be more than 0.4 metres deep. A snorkel is highly recommended – we managed the drive without one but it was a hairy drive.
At the car part, there are basic toilet facilities and picnic tables.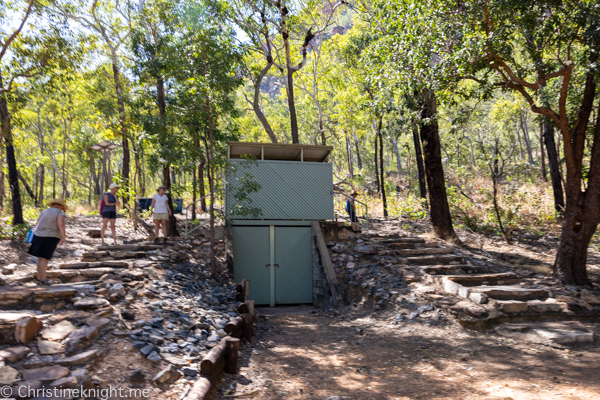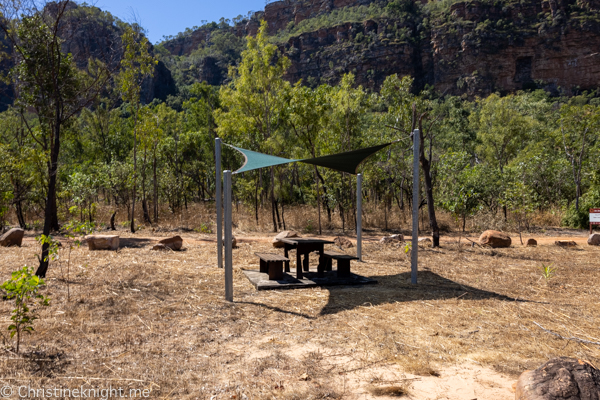 From the car park, it' is a 2km return walk to a deep pool. 2km might not sound like much but it's a really tough walk, particularly towards the end with massive sharp boulders to navigate. Allow a least an hour in each direction. The rocks and boulders can be extremely slippery, so sturdy footwear is essential.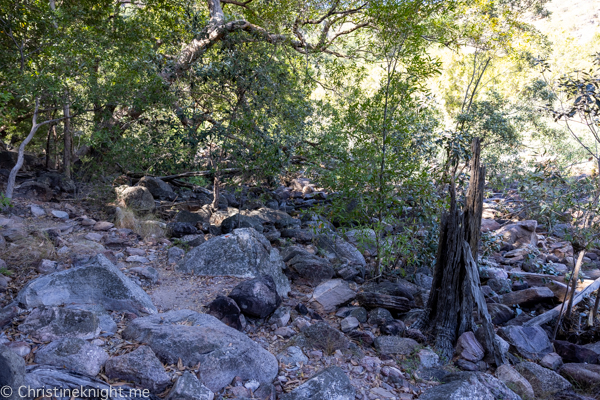 The plunge pool at the base of Jim Jim falls is extremely deep and cold. Drownings have occurred here, and swimming is not recommended.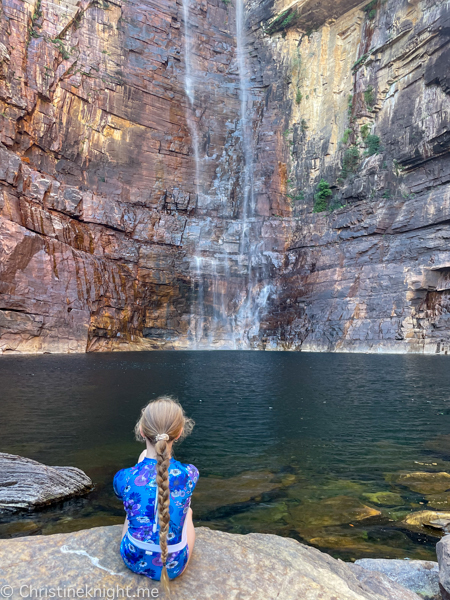 Bring energy foods and snacks, plus several litres of water. Avoid walking in the hottest part of the day.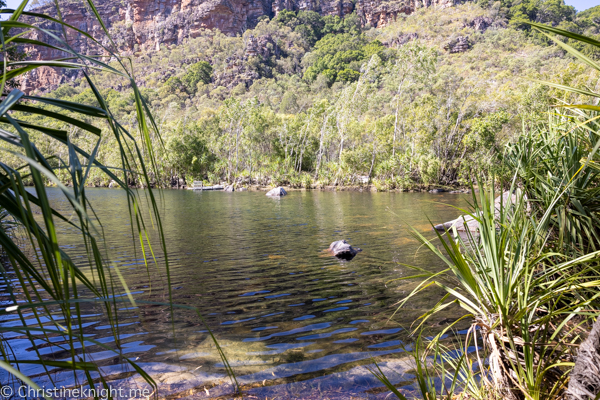 While there are generally no crocs in the waterfall, be aware that there may be crocs in the area at all times so be cautious and follow directions on the signs.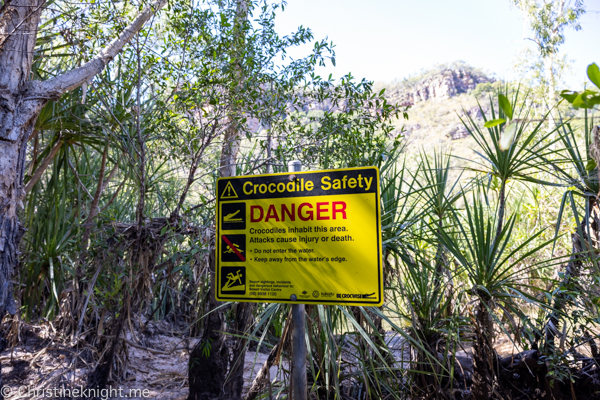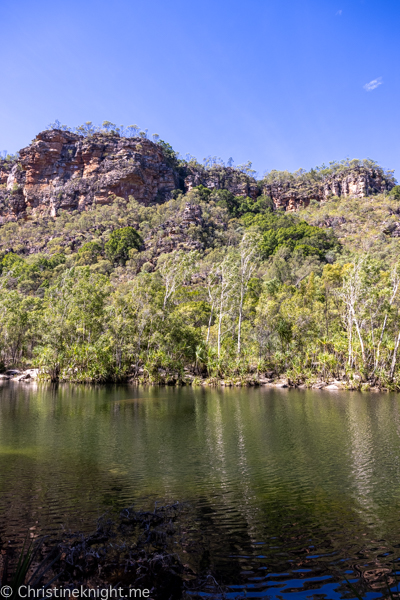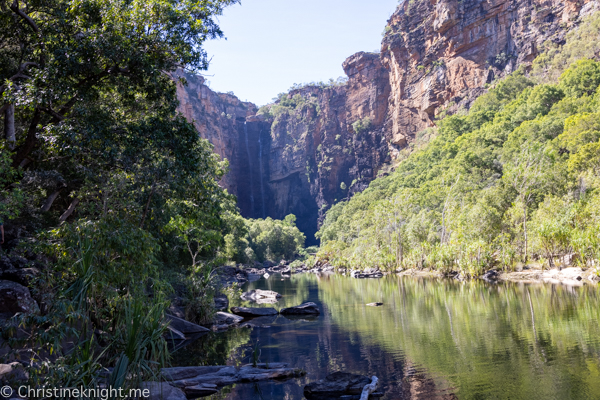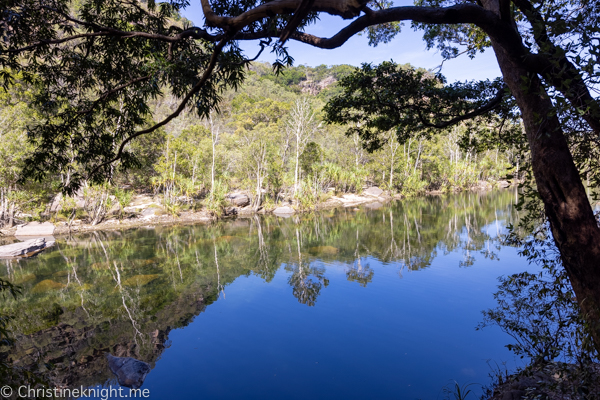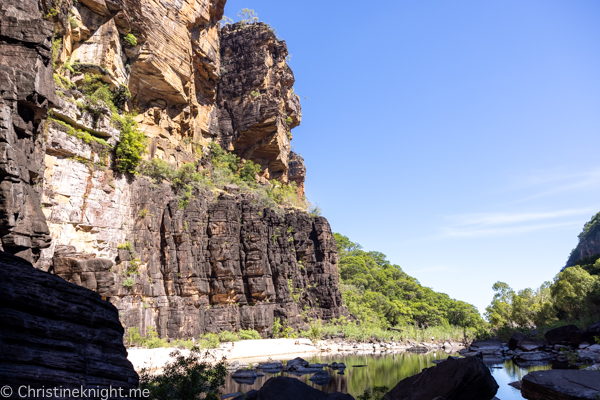 Get more information on Jim Jim falls.