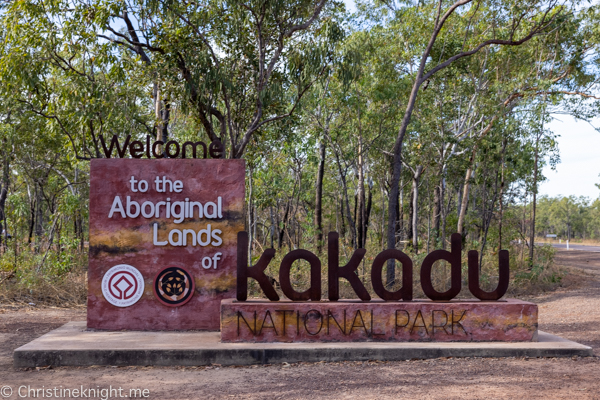 Top Things To Do In The Dry Season Kakadu National Park, NT
Spot wildlife, swim in waterfalls and see ancient Aboriginal rock art. There are so many incredible things to do in Kakadu National Park.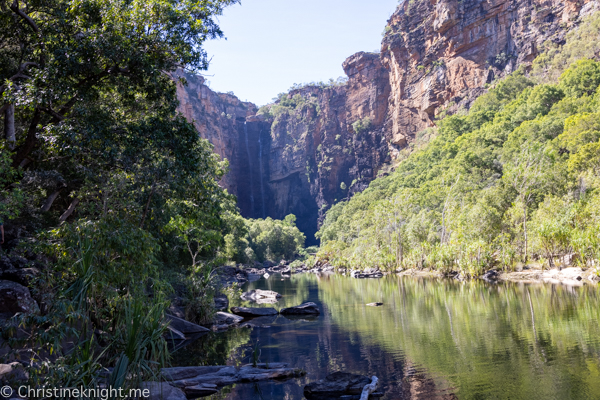 Three hours' drive from Darwin, Kakadu is Australia's biggest national park. Covering nearly 20,000 square kilometres, Kakadu National Park is World Heritage listed for both its cultural and natural values.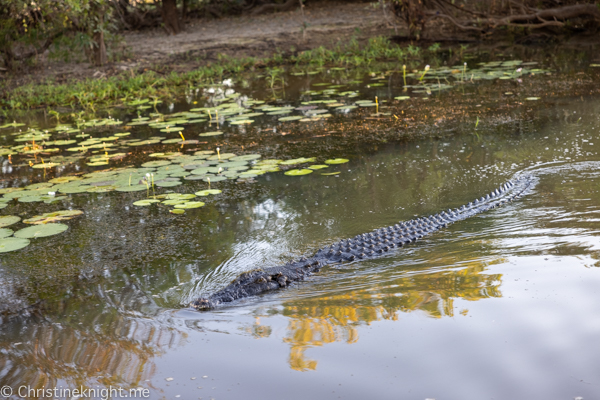 During the dry season (May to October) the weather is temperate and less humid. During the wet season (November to April) many attractions are closed due to flooding, however the waterfalls are in their full glory!
See ancient Aboriginal rock art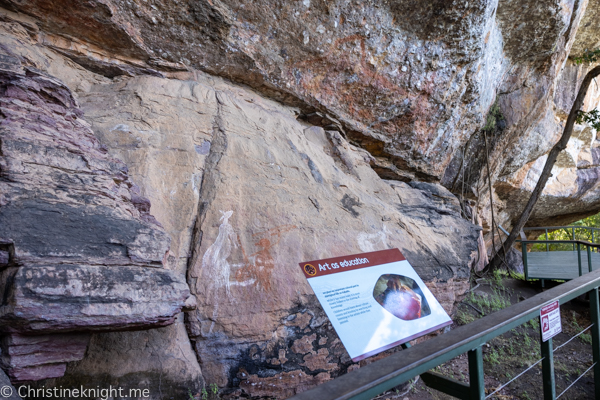 There are more than 5,000 Aboriginal rock art sites in the park. The Bininj/Mungguy people have called Kakadu home for some 65,000 years. Aboriginal rock paintings, dating to prehistoric times, can be viewed at sites such as Nourlangie, Nanguluwur and Ubirr.
Read more about viewing Aboriginal rock art at Nourlangie.
Cruise on the Yellow Water Billabong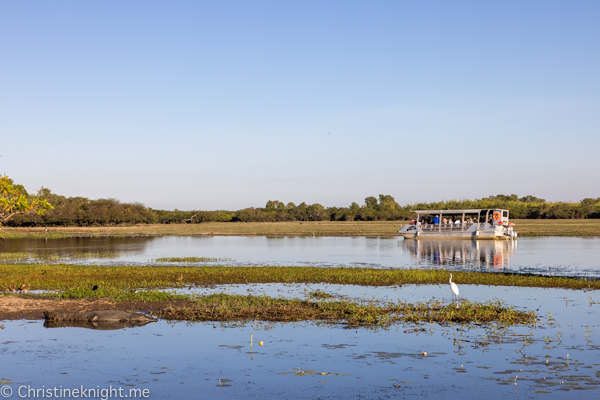 Yellow Water Cruises operates year-round, up to six cruises a day of 90 or 120 minute duration. Sunrise and sunset are the most popular times of day and advance bookings are recommended.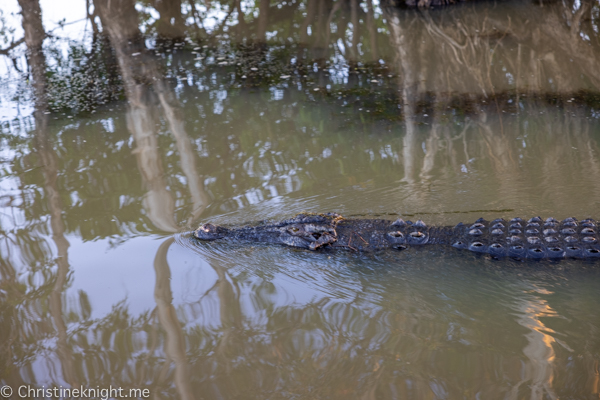 The wildlife seen on the cruise varies depending on the time of the day. Saltwater crocs are plentiful, as are thousands of spectacular birds. A cruise on the Yellow Water Billabong is right at the top of our list of things to do in Kakadu.
Read more about Yellow Water Billabong Cruises.
Watch birds at the Mamulaka Wetlands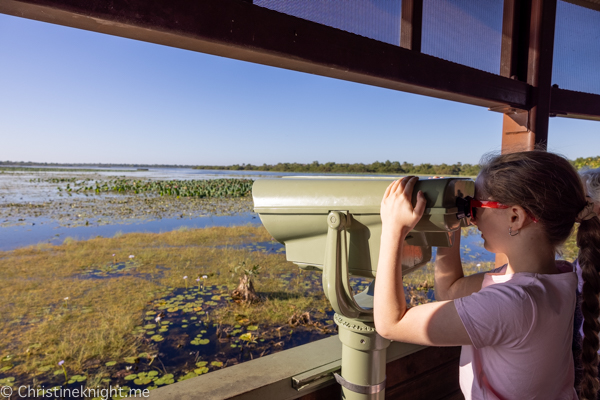 Mamukala is a birdwatcher's paradise. The short walking loop to the viewing platform is an easy way to enjoy Kakadu's wetlands and watch its remarkable birdlife going about its daily business.
Read more about visiting Mamukala Wetlands.
Spot saltwater crocs at Cahills Crossing
Head up to Cahills Crossing viewing area on the western bank of the East Alligator River to safely watch saltwater crocodiles in the wild.
Hike to Jim Jim Falls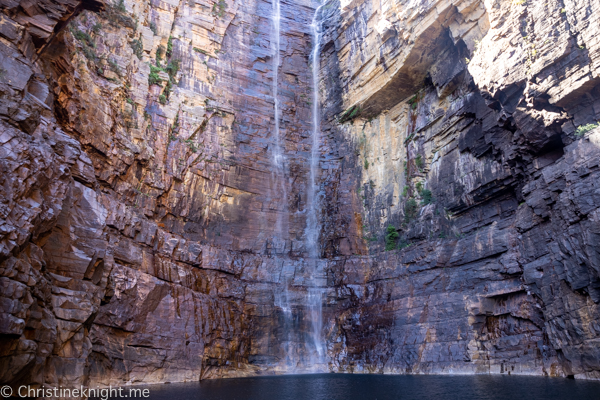 The 200m high Jim Jim Falls are spectacular even in the dry season. It's quite the difficult hike to get there, but the reward at the end is well worth the effort involved. Seeing Jim Jim falls either by land or air is one of the top things to do in Kakadu National Park.
Read about visiting Jim Jim Falls.
Swim in a waterhole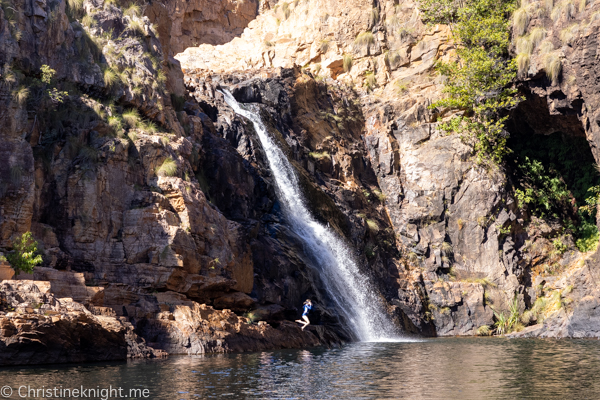 Take a dip in one of Kakadu's famous swimming spots – Gunlom Falls and Maguk Falls.
Gunlom Falls is a renowned stop to swim in Kakadu, with a stunning natural infinity pool overlooking the park.
Read about visiting Gunlom Falls.
Maguk Falls is another family-friendly waterhole with a short hike that leads to a huge waterhole underneath a cascading waterfall.
Read about visiting Maguk Falls.
Learn about life in Kakadu
Visit the Warradjan Cultural Centre near Cooinda Lodge. Interactive and educational exhibits in the centre were developed by the Bininj/Mungguy traditional owners and bring to life tens of thousands of years of human history in Kakadu. The gift shop is excellent and there is also a cafe here.
Read more about visiting the Warrandjan Culture Centre.
Where to stay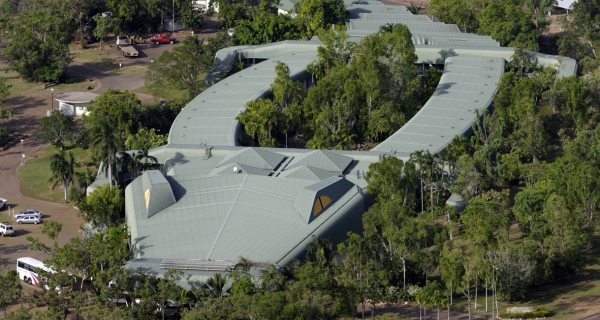 There's a range of accommodation available at Kakadu, from hotels to campgrounds. We suggest one night around Jabiru (we stayed at the Mercure Crocodile Kakadu Hotel) to see attractions in this region such as Cahill's Crossing, Mamaluka Wetlands and Ubirr, and then one or two nights at Cooinda Lodge, which is at the edge of the Yellow Water Billabong and close to attractions including Nourlangie, Jim Jim Falls and Maguk.
Cooinda Lodge offers camping facilities as well as hotel-style rooms, and is also an excellent place to stop for a meal, with their restaurant serving breakfast, lunch and dinner. We had lunch here most days.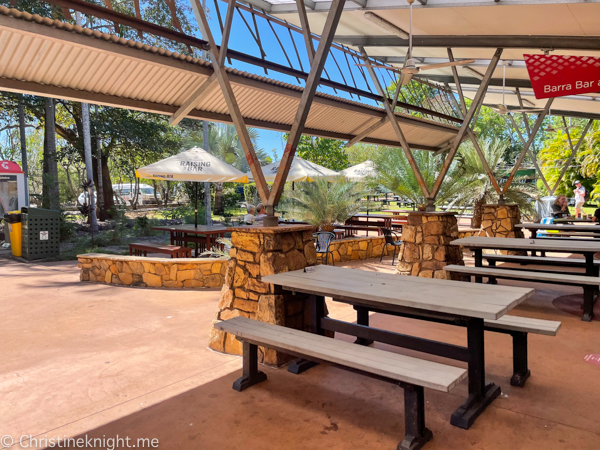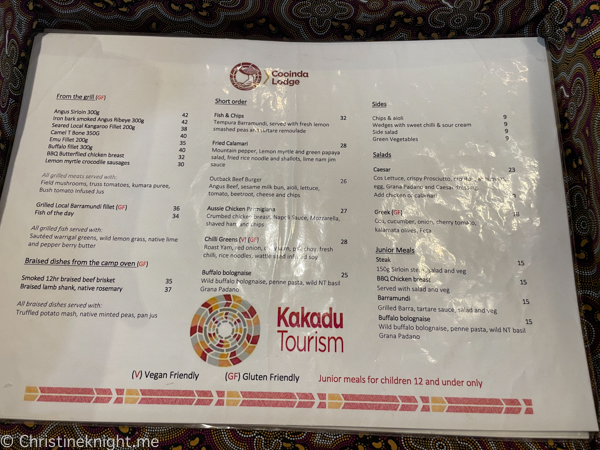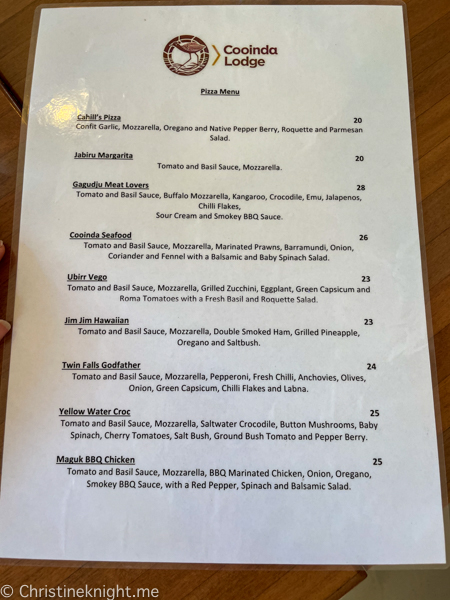 Tips for visiting Kakadu National Park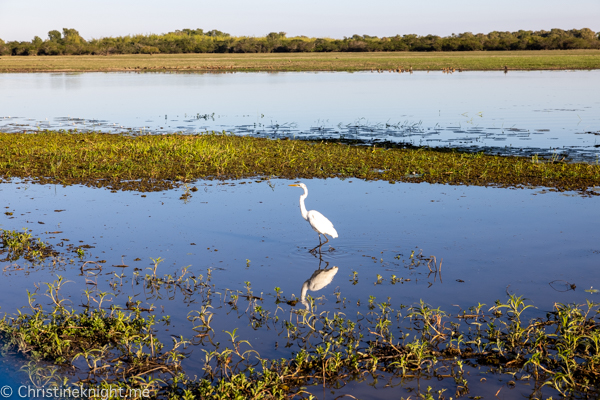 A 4WD is needed to access several of the sites, including the waterfalls.
The only grocery store is extremely limited in stock and is located in Jabiru.
Check the access report daily before setting out to visit any attractions.
Pack sturdy hiking shoes and bring refillable water bottles, sunscreen and hats, even in winter.
The attractions are far apart and a lot of driving is needed to reach them. Plan a schedule for what you want to visit and see the attractions close together at the same time.
A Kakadu National Park pass is required to visit. You can buy one online here. The pass is valid for 7 days.
For more information about visiting Kakadu National Park visit https://northernterritory.com/kakadu-and-surrounds/destinations/kakadu-national-park