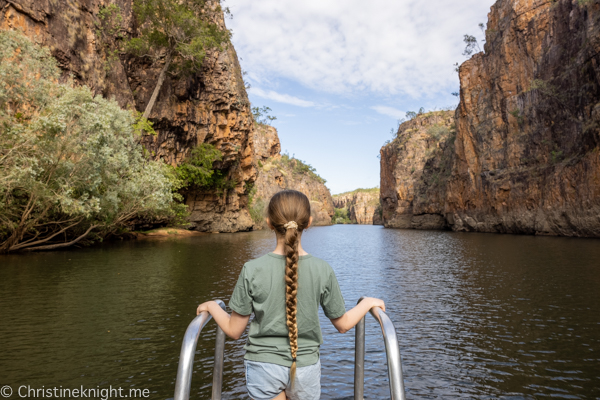 Katherine Gorge Cruise Tours Nitmiluk National Park
Experience the wonder of Katherine Gorge in Nitmiluk National Park with a Katherine Gorge Cruise Tour.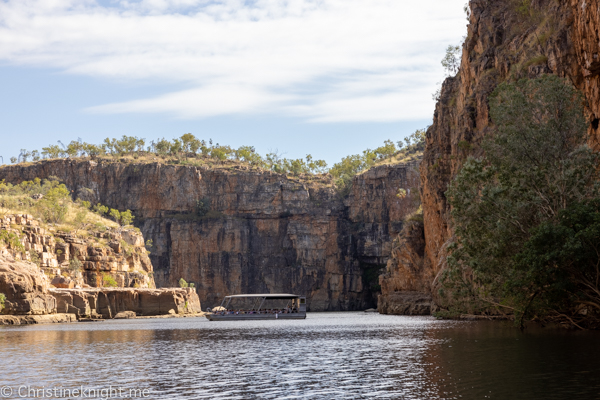 The tranquil Katherine Gorge Cruise Tours are the perfect way to experience the highlights of Nitmiluk National Park, particularly if you are time pressed or aren't into long hikes or kayaking. They are especially suitable for families with kids whose legs aren't up for long walks.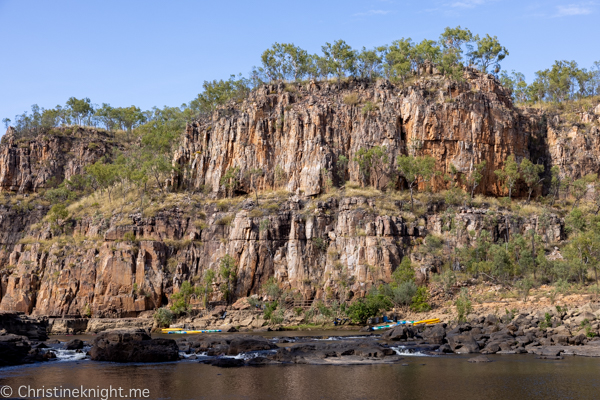 Nitmiluk National Park is located 30 kilometres north-east of Katherine. It includes 13 impressive gorges carved from ancient sandstone. Viewing the gorge from the Katherine Gorge Cruise Tours is a spectacular way to view the dramatic cliffs and also to learn about the history of the Park and local indigenous people from the knowledgeable tour guides.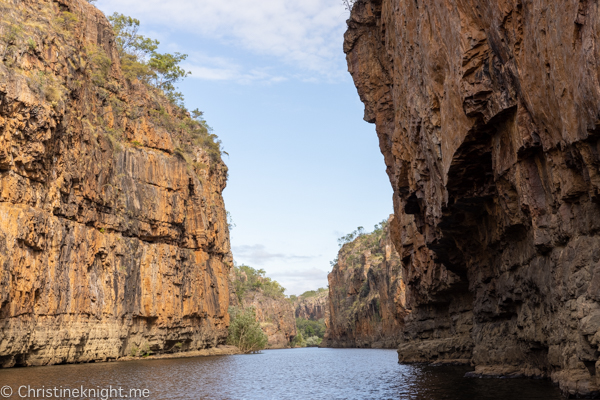 Half-day, full-day, overnight and sunset trips are available, however the most popular tour is the NitNit Dreaming Two Gorge Tour, which run for two hours multiple times a day, year-round.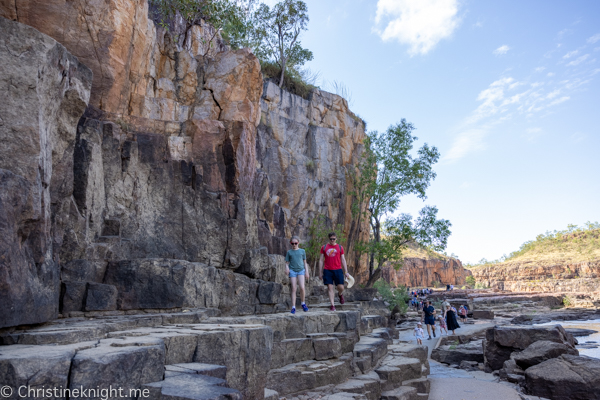 The tour comprises of two boat tours with a walking transfer in between the gorges. The walk between the first and second gorge is a man made uneven path approximately 400m in length. There are about 70 stairs on the path in total and those sections all have handrails. Closed in non-slip shoes are recommended.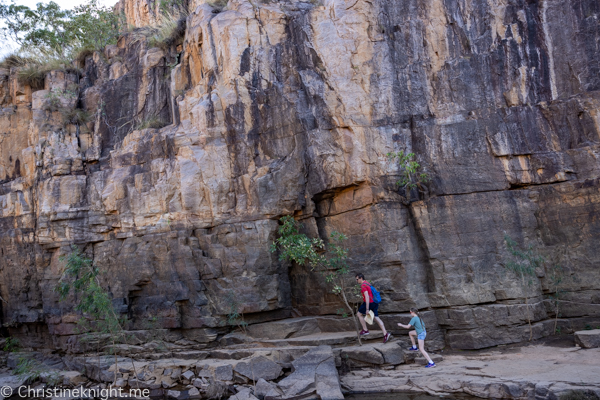 The first two gorges are the longest ones in the 13 gorge system. Our fantastic guide shared information about plants, animals, dreamtime stories and culture throughout the tour.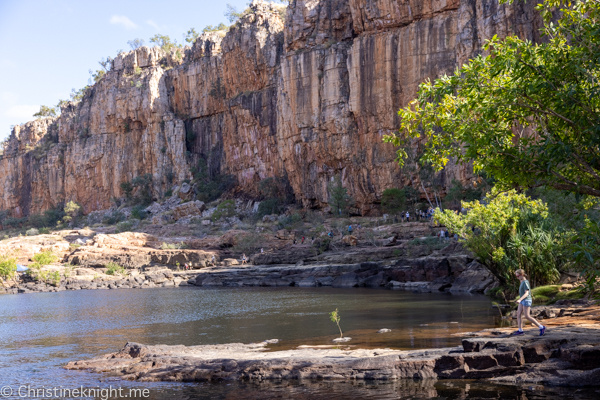 We took the Katherine Gorge Cruise Tour in July, and even in winter it was extremely hot. We highly recommend doing doing an early or late tour to avoid the heat, and taking a hat, sunscreen, protective clothing, insect repellent and plenty of snacks with you.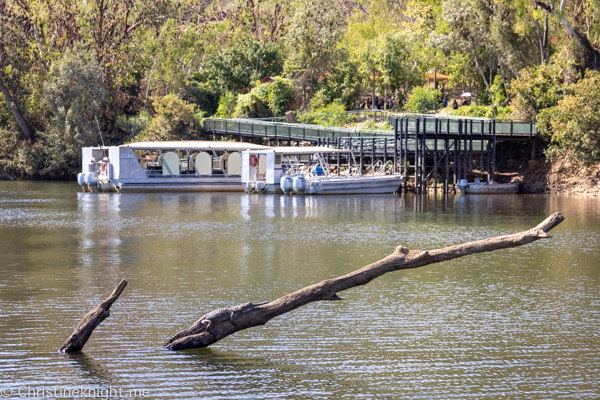 There is drinking water and toilets located on board the boats.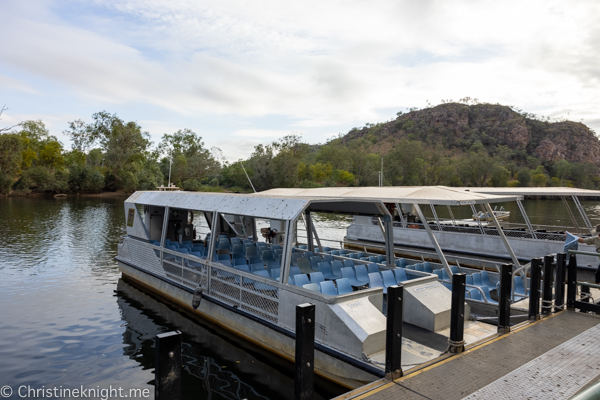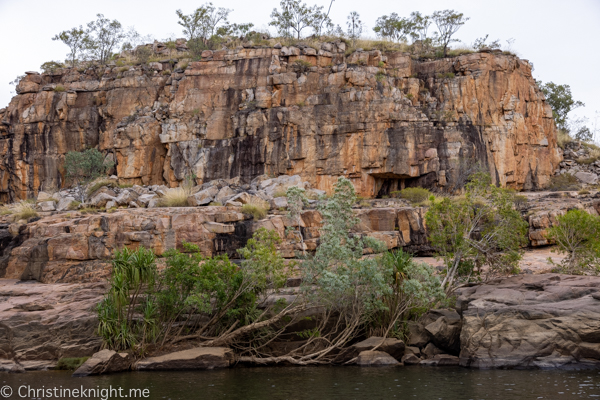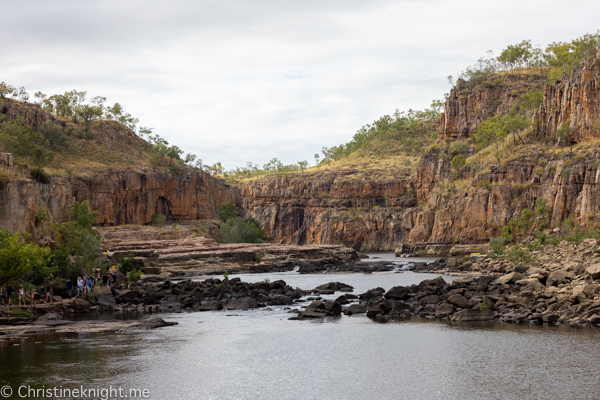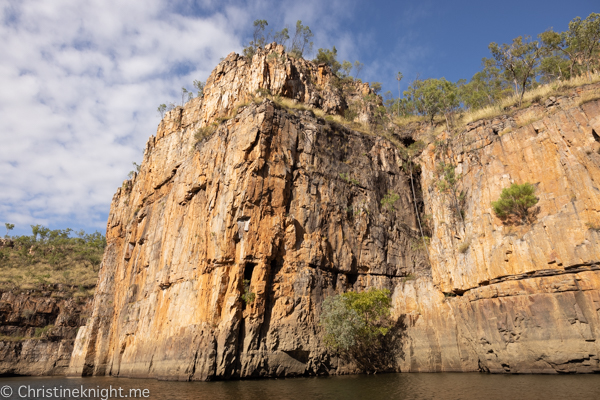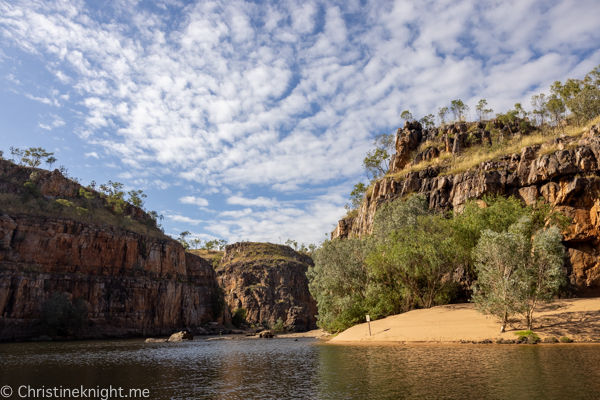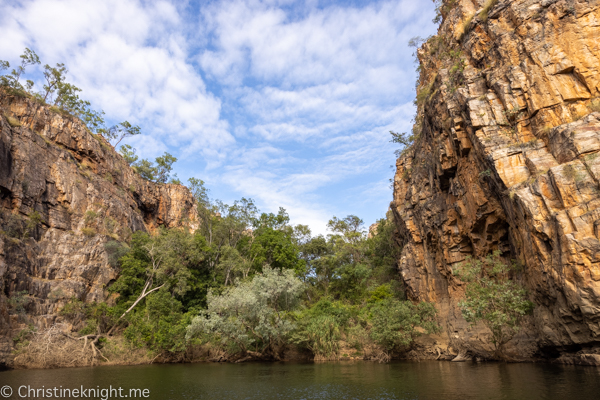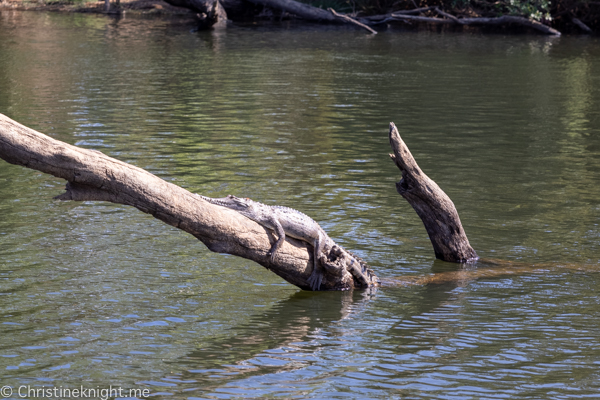 After finishing the tour, I highly recommend the short but extremely steep Baruwei Lookout
Walk. The views from the lookout of Katherine Gorge and 17 Mile Valley are spectacular.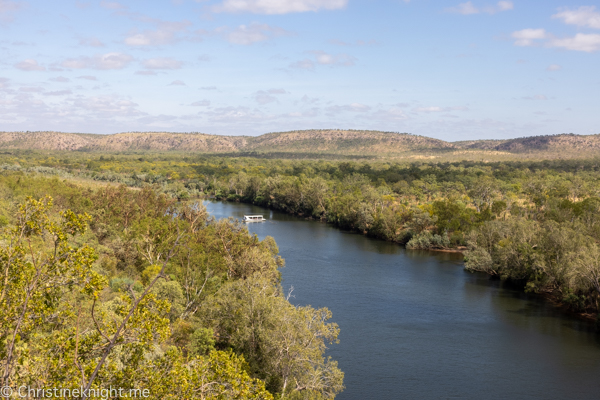 The walk is 1.8 km return from the visitors centre, however the jetty for the Katherine Gorge Cruise Tours is located along the path, so the distance from the jetty to the lookout is shorter. Allow around 1 hour to complete the walk, which is graded 3 – moderate.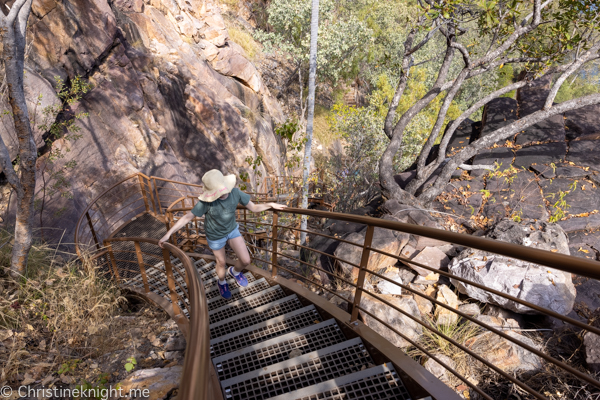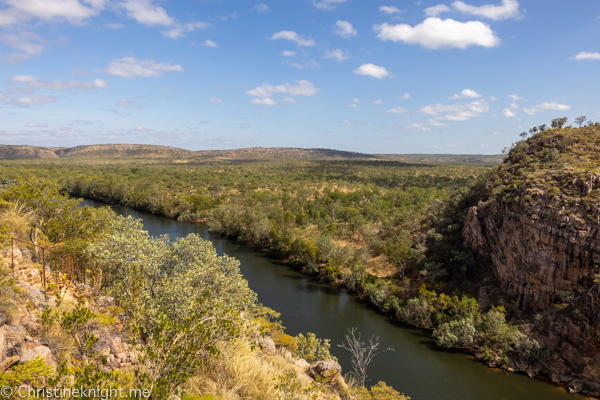 Get more information on Nitmiluk National Park and Katherine Gorge Cruise Tours.
Take a dip in Katherine Hot Springs.
Visit Cutta Cutta Caves.
Get information on visiting Maguk Falls.
Visit Jim Jim Falls.
See the Spectacular Jumping Crocodiles.
See some of the world's oldest rock art at Burrungkuy (Nourlangie) Rock.
Stay at the Mercure Crocodile Kakadu Hotel.
Spot wildlife on a Yellow Water Billabong Cruise.
Find things to do in Kakadu National Park.
Take a dip at Edith Falls.