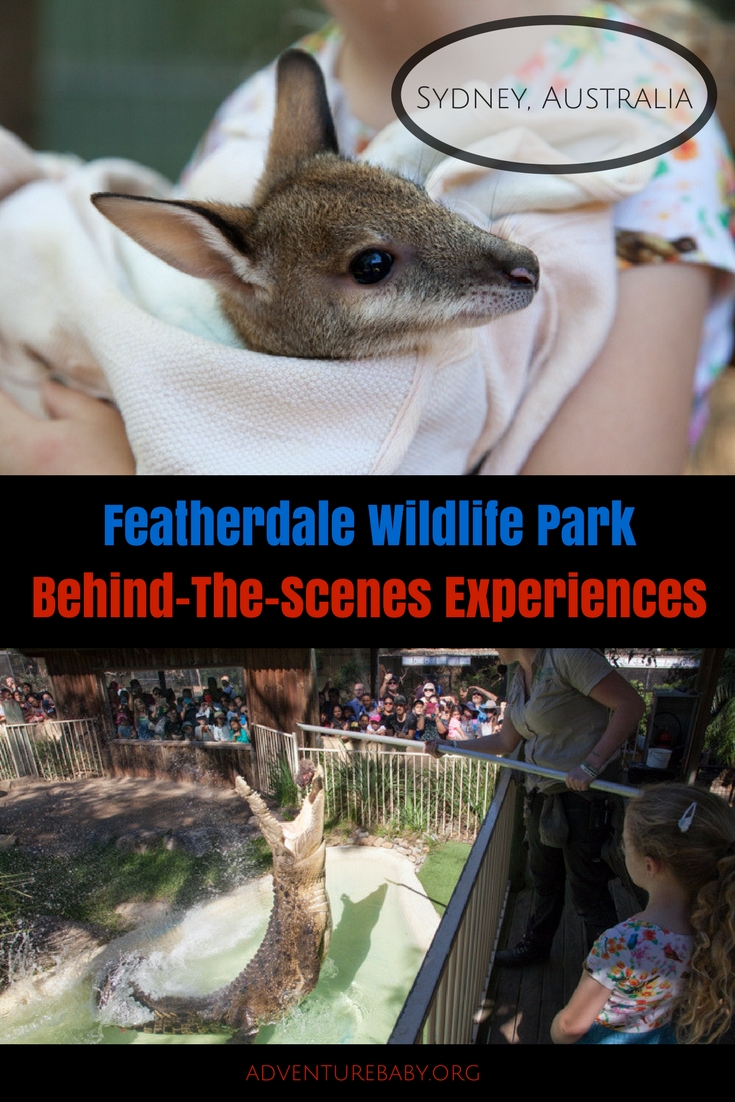 Featherdale Wildlife Park has long been the place in Sydney to take kids and tourists for an up close experience with Australian animals. Established on 7 acres of land 1953, Featherdale has evolved from a poultry farm into one of the best privately owned wildlife parks in Australia. With the largest collection of Australian animals in the world, Featherdale is a must-visit for locals and visitors alike.
Featherdale Wildlife Park: Behind-The-Scenes Experiences
While we have visited Featherdale many times of the years (you can read more here about our experiences at Featherdale Wildlife Park) this was a special visit, both because we were treated to a VIP behind-the-scenes tour, but also because we learned so much about the animals and the park's conservation efforts.
I was so inspired after visiting that I did a bit of extra research into the breeding and conservation programs run by Featherdale (a bit of info on a few of the programs is below).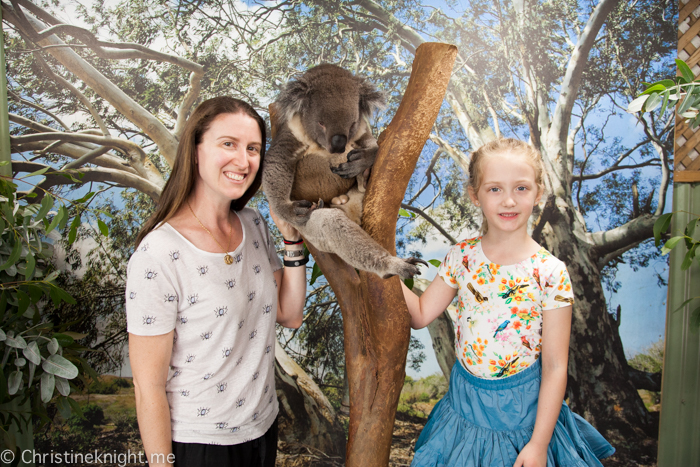 Featherdale Wildlife Park is one of the only Wildlife Parks in New South Wales to be endorsed by the Australian Koala Foundation (AKF). The park has also partnered with The Australian Museum on the Koala Genome Program, a conservation program where scientists have mapped the entire genome of over 20,000 specific koala genes which is contributing to the health and survival rate of future koalas worldwide.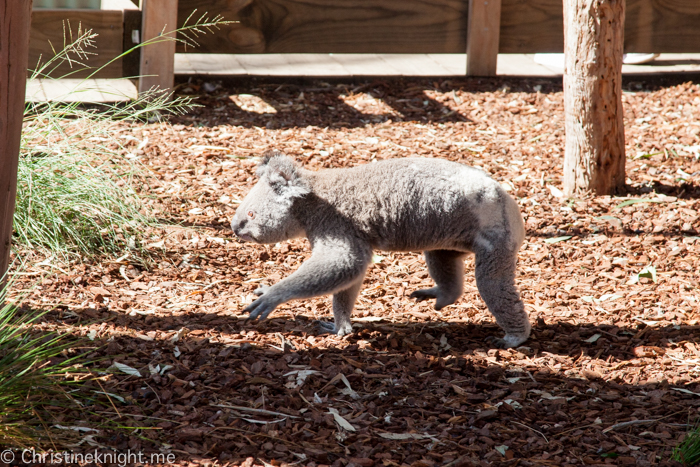 With koala reproduction has been in serious decline, our little furry friends need this research to help them survive.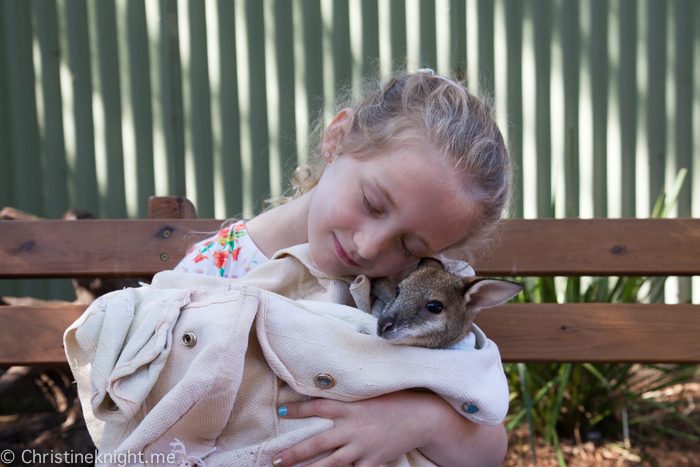 On our tour we learned that the majority of wallabies and kangaroos in the park were either rescued as joeys after their mums were killed, or were born at Featherdale. We met Flo, a baby wallaby whose mother had rejected her and is now being reared by hand until she is able to be released into the wallaby enclosure.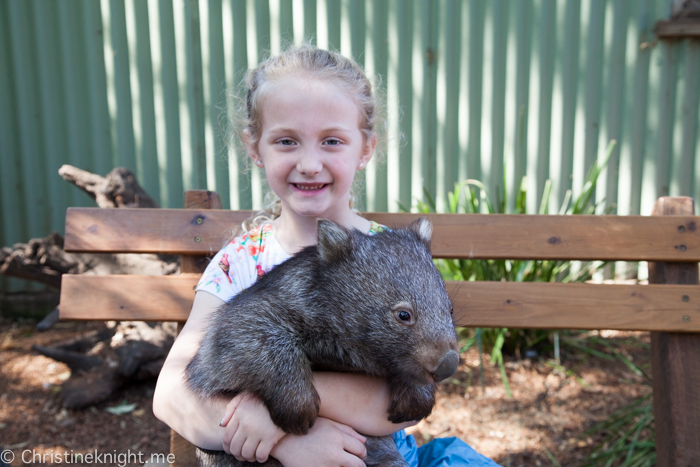 We also met a gorgeous wombat baby whose mother had been hit by a car. Luckily a good Samaritan checked the pouch and found the baby inside, unharmed. He is now being hand-raised at Featherdale.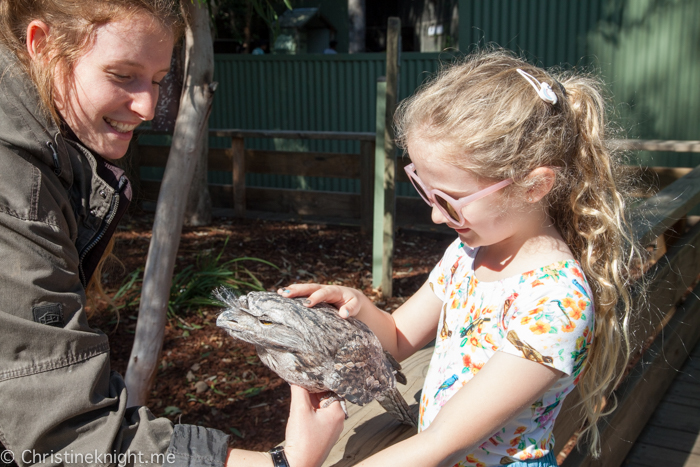 It's not surprising to learn that Featherdale works with NSW Emergency Services, State Emergency Services (SES), WIRES and local council to operate as a Native Animal Rescue Hospital. They take in thousands of sick, injured and orphaned animals from the community and surrounding parklands every year, including this tawny frogmouth bird who was found with a hole in his beak and unable to be released back into the wild as a result.
You can read more about the breeding and conservation programs at Featherdale here.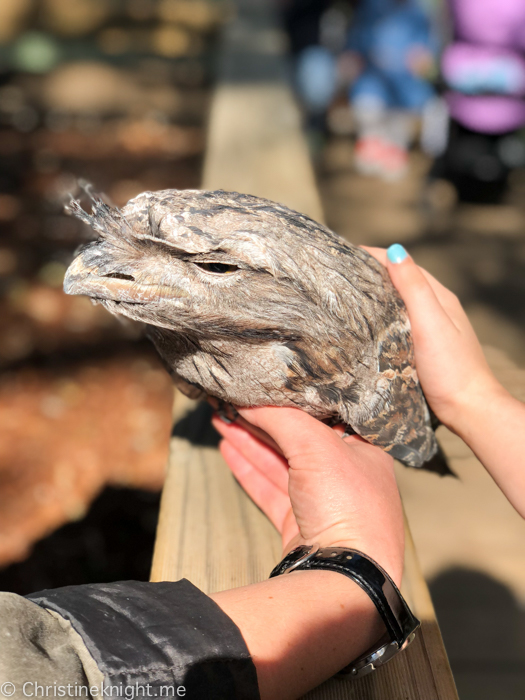 Since so many of the animals have been rescued or hand-raised, a lot of them are really tame and happy to be handled by humans.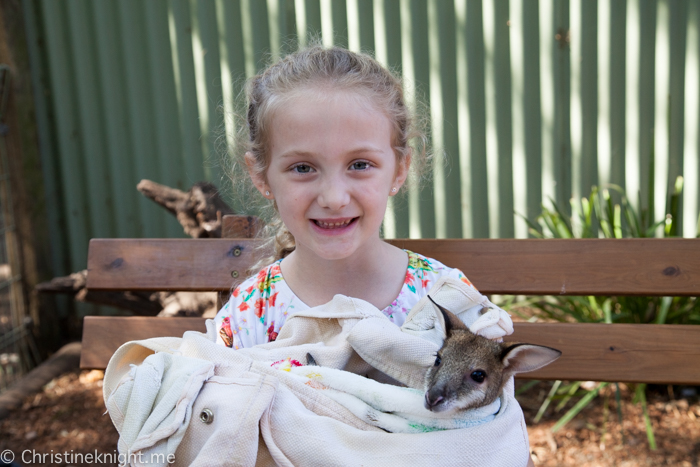 Visitors to Featherdale can choose from a variety of personal encounters with animals like the ones we met. Options include getting to meet unique birds, scaly reptiles, friendly wallabies and other furry marsupials.
Not only are you able to touch the animals, but you'll learn so much about their lives and challenges faced by the breed in the wild. It's an incredibly educational experience as well as engaging and interactive. Plus you get a great selfie out of it!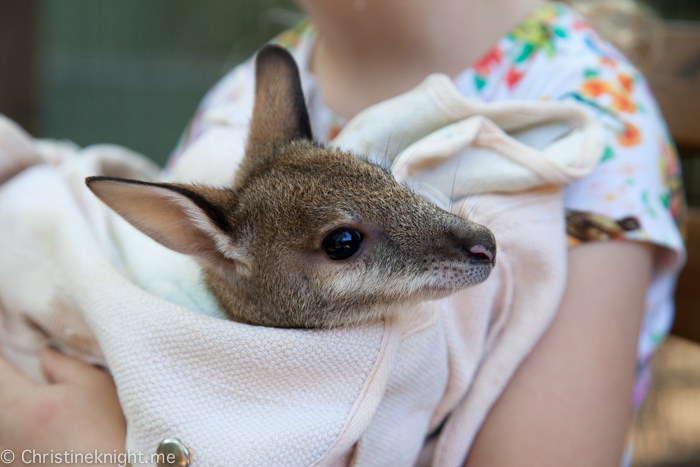 A few options at the moment include a personal dingo encounter, saltwater croc encounter, private mammal or reptile encounter, or personal koala encounter. Each encounter includes a souvenir photo to take home. Get more info on the current options for animal encounters and prices online.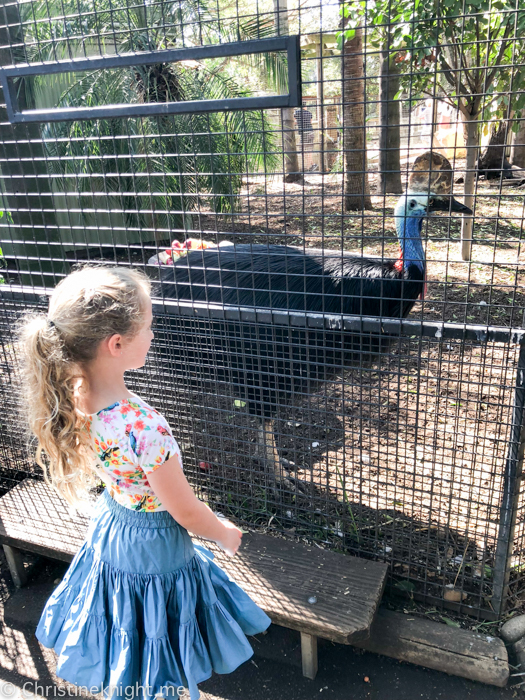 During our tour we also learned a lot about some incredible Australian animals such as the Cassowary. I've long thought they were beautiful birds but I had no idea that, firstly, they were the world's most deadly bird and are the only bird to have killed humans (note it was through self defence), but also that they have talons on their feet and are descended from velociraptors. Incredible!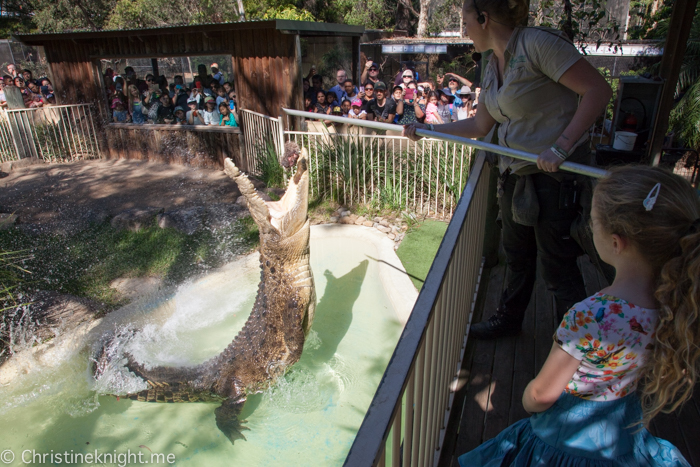 We also got up close to some saltwater crocs during the croc feeding. The big man croc came to Featherdale 26 years ago after he was being a bit of a pest and eating local pet dogs.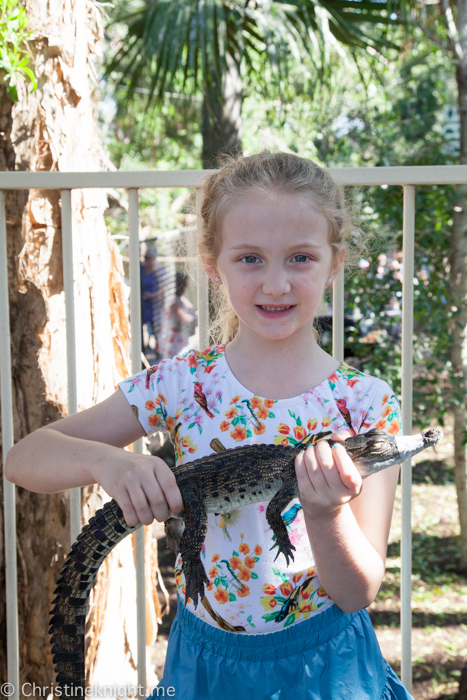 It's mind blowing to think that when he was one year old he was this size!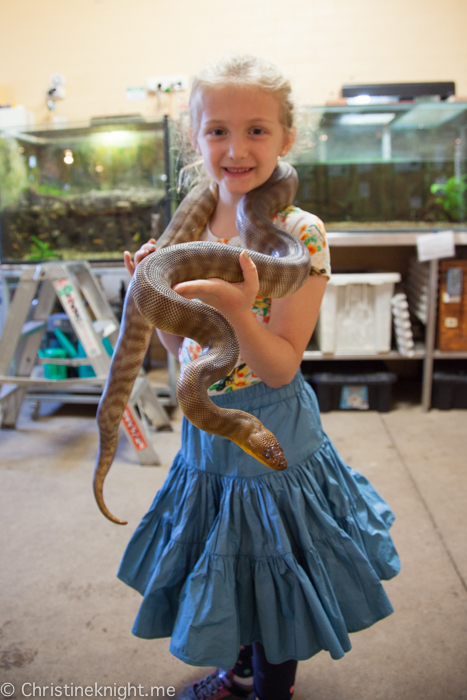 In the Reptile House we met a gorgeous python and a shingleback lizard (who apparently make great pets!). We learned that lizards smell through their tongues. As we were holding the shingleback he flicked out his tongue "smelling" us in a ticklish move that left us both giggling.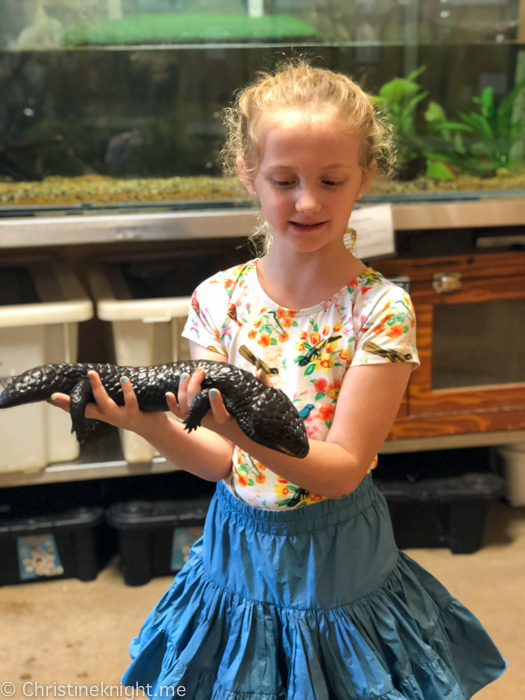 Our last stop for the day was feeding one last Aussie icon – the wallabies. We've fed them so many times but it's never enough. They're such cute little creatures it's always a joy to end our day with a furry encounter of the macropod kind.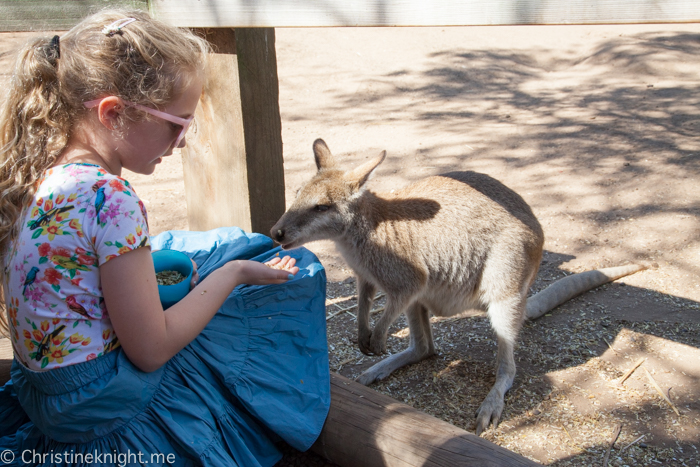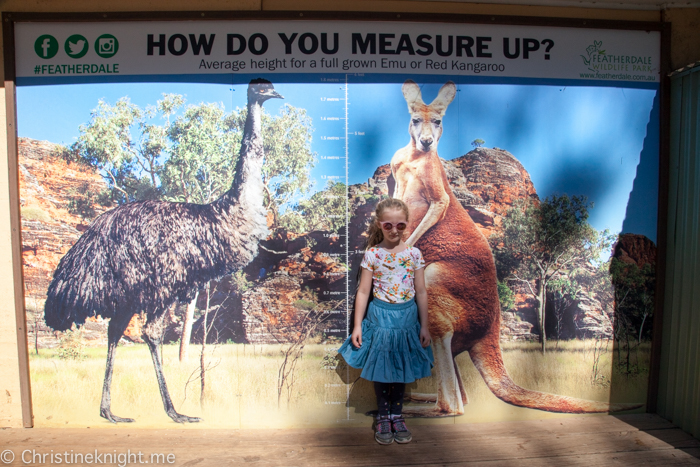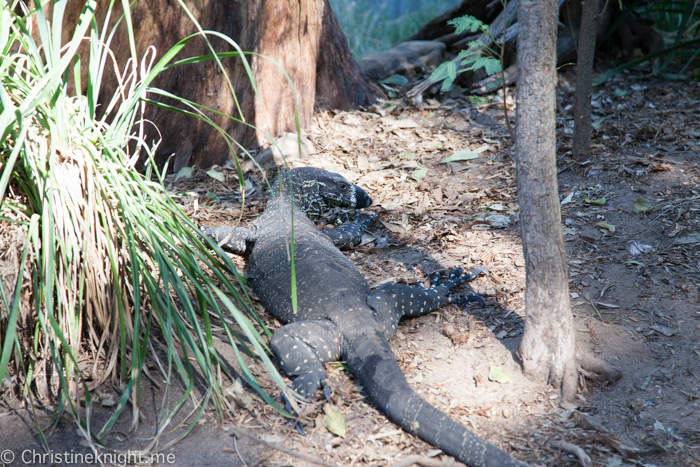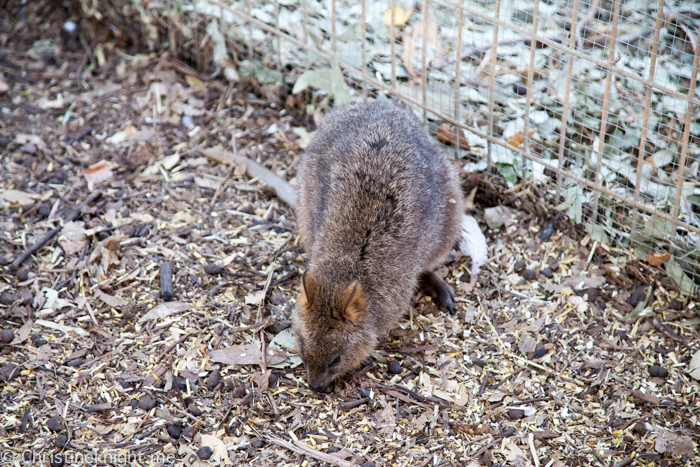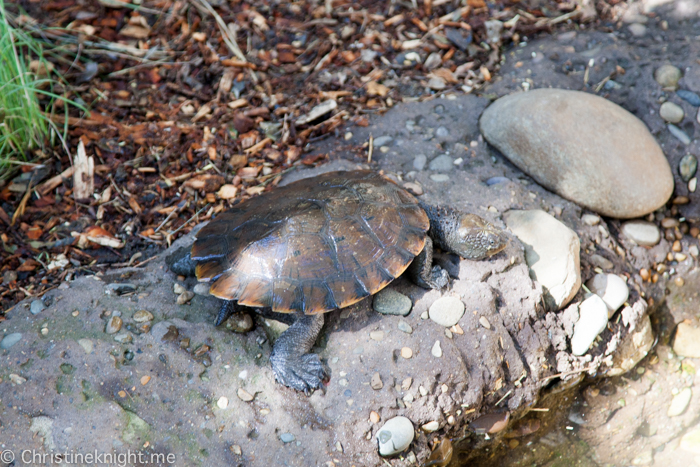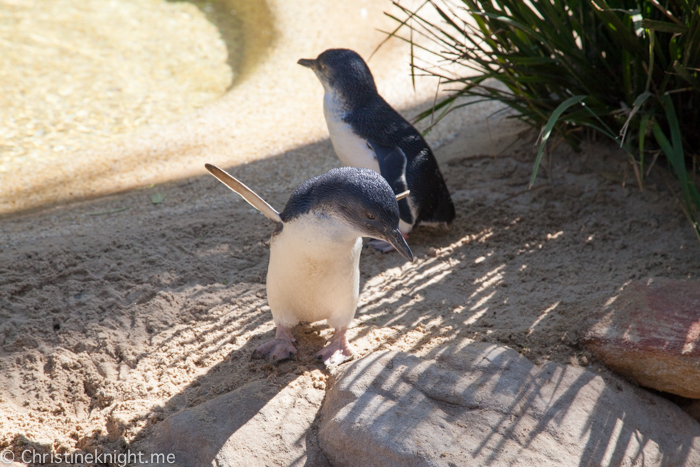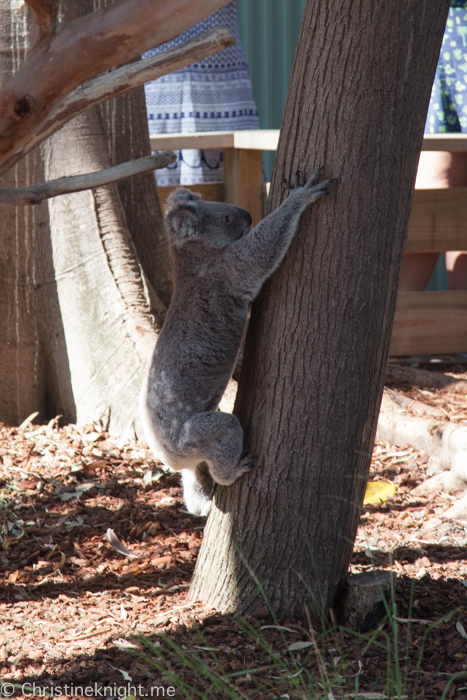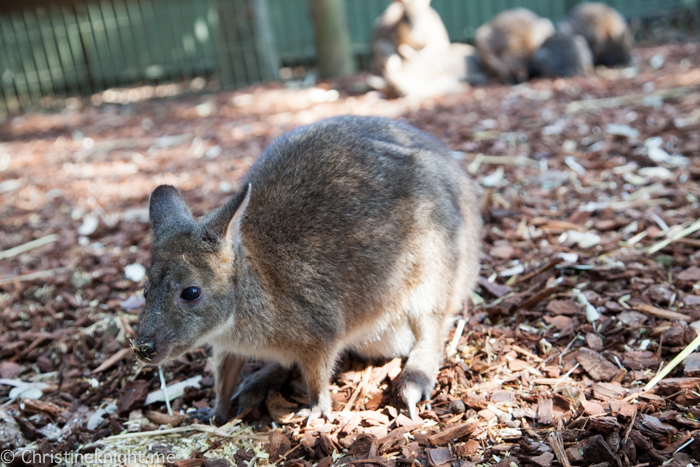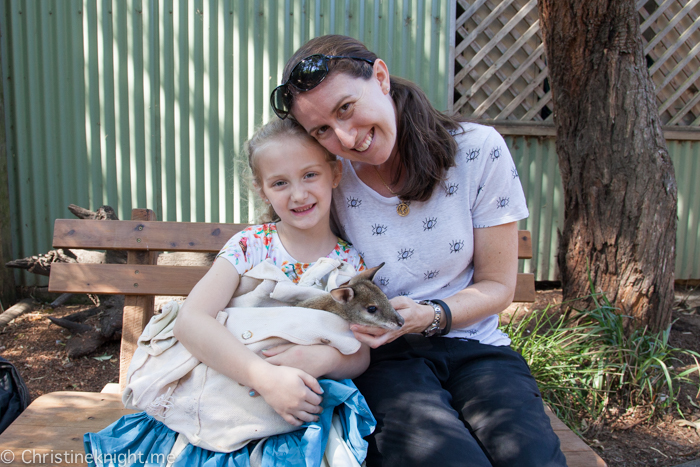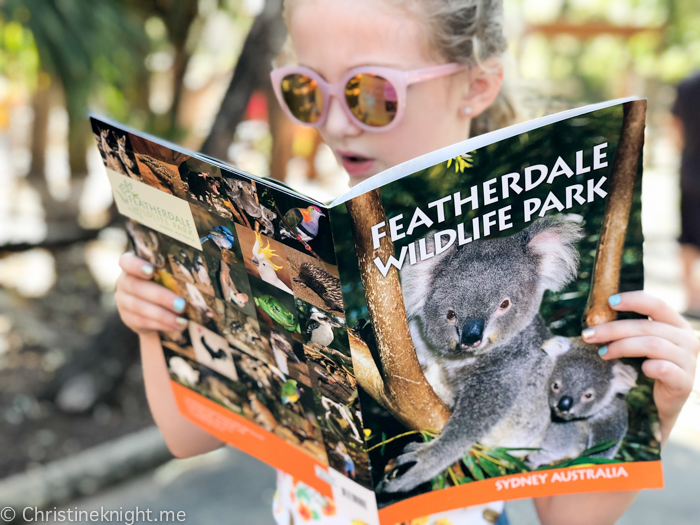 Featherdale Wildlife Park
217-229 Kildare Road,
Doonside, Sydney NSW 2767
(near Blacktown) Australia
Phone: 02 9622 1644
Hours: Daily 9am-5pm
Get Directions
Get more ideas on things to do in Sydney with Kids!
Find a list of the best things to do in Sydney with kids here.
Find things to do in Sydney for free here.
Get a list of the best kid-friendly beaches in Sydney.
Find the best animal experiences in Sydney here.
Visit the best kid-friendly restaurants in Sydney here.
Find the best high teas in Sydney here.
Head to one of the best museums in Sydney here.
Check out things to do in Sydney on a rainy day here.
Enjoy one of the best ocean pools in Sydney here.
First time visiting Sydney? Get tips for first time visitors to Sydney here.
Our VIP tour was hosted by Featherdale Wildlife Park. All opinions are our own.