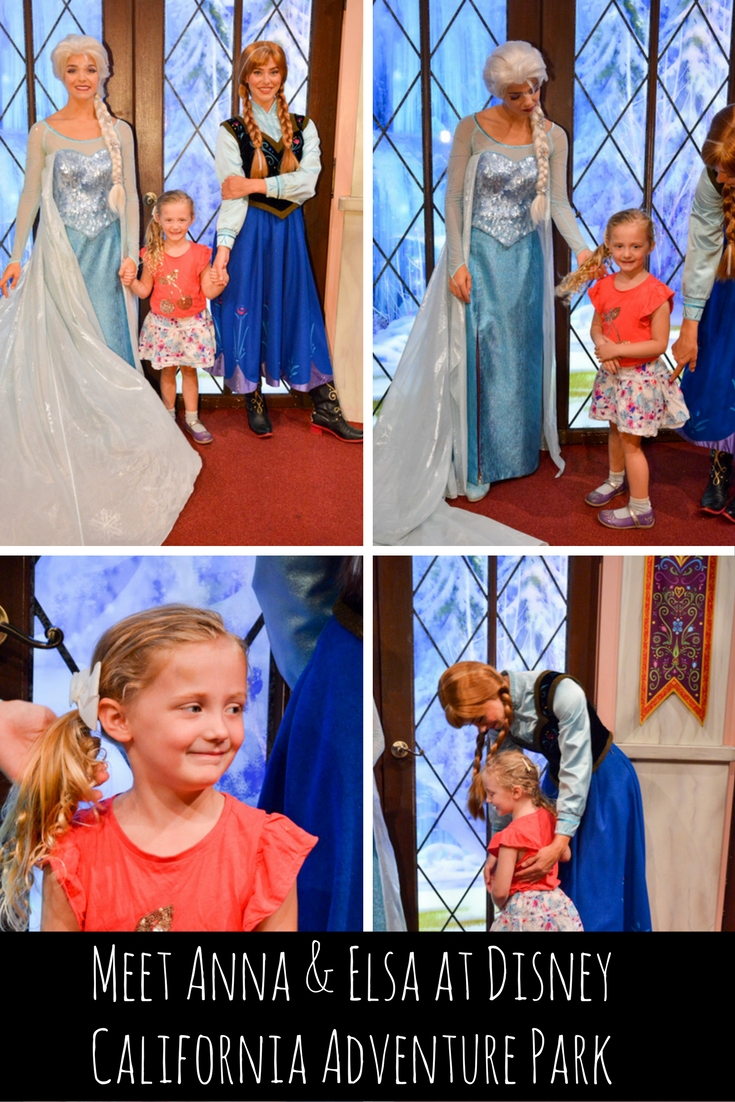 The Frozen sisters have found a permanent home in California Adventure Park's Hollywood Land. The meet and greet isn't anywhere near as crazy popular as it was when we visited two years ago. Back then, if you didn't get to the link as soon as the park opened you were in for an all-day wait.
This time, we did the rounds in the morning to get FastPasses for our fave rides and then came back to meet the sisters. Anna and Elsa's Royal Welcome is located deep inside the Animation Academy within the Disney California Adventure Park.
From the outside, it's unclear that this is even the place to meed the Frozen duo as there are no clear signs that say so.  We asked a helpful Disney cast member outside who confirmed that this was the place and pointed where to go.
The Animation Academy has several experiences inside, just one of which is the Anna and Elsa Royal Welcome. it's a huge space with Disney films playing all over the walls, which makes waiting to meet the sisters much more palatable. The queue wasn't too bad – maybe 10 people before us, and we waited in total about 30 minutes to meet the pair.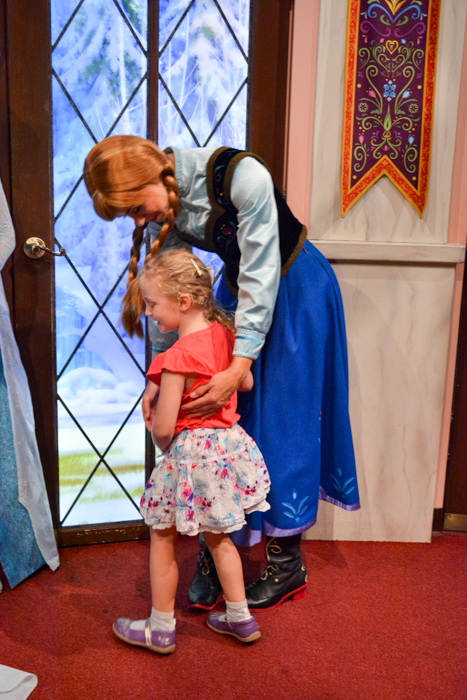 Anna and Elsa share an Arandelle-themed room in the Animation Academy for meeting their royal guests. I really think the pair are best as a dual act – they play off each other, make witty jokes, and in general are so much fun when they're experienced together.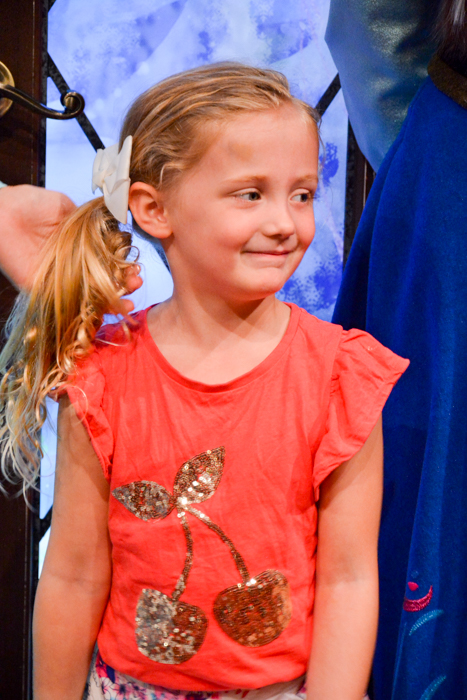 The princess and queen really took their time talking to Cheese. They wanted to know all about her kingdom and commented on her beautiful hair.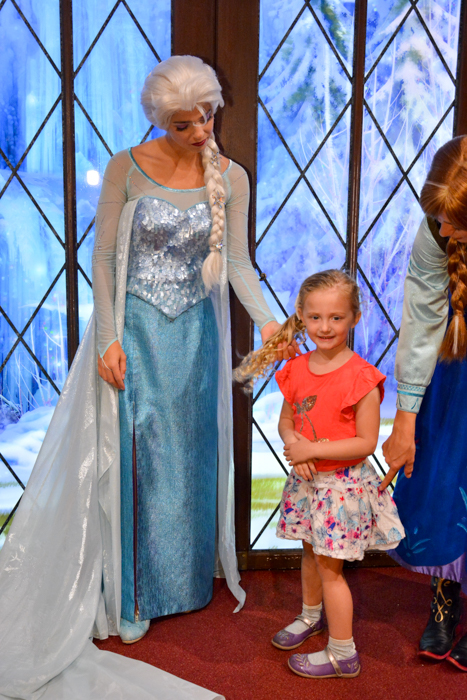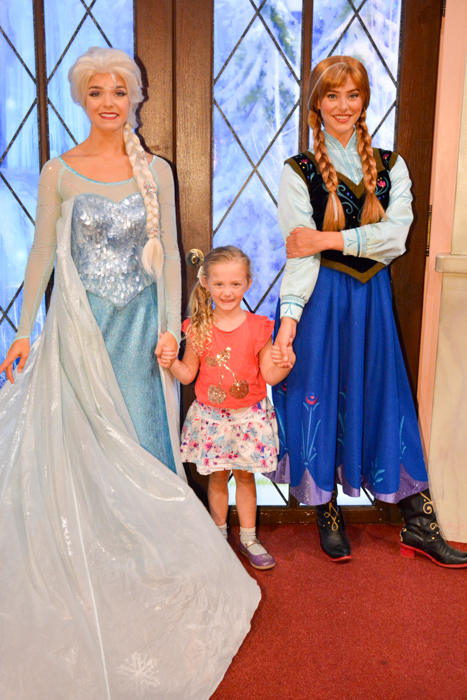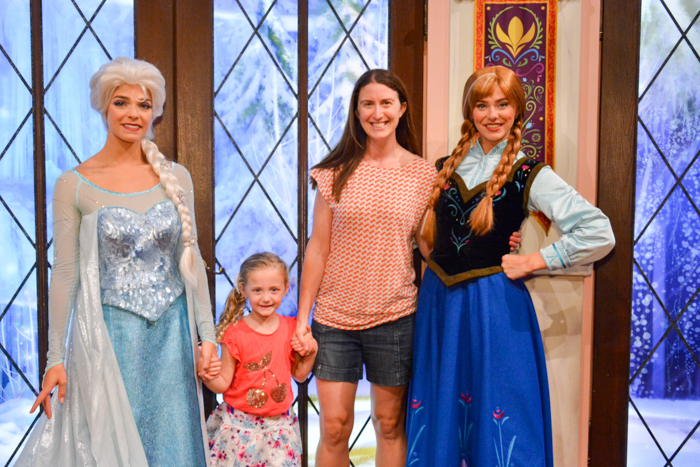 After the meet and greet, with Frozen stars in our eyes, we head off to the new show, Frozen – Live that is now playing at the Hyperion Theatre next door. If you have an avid artist on your hands, drop by the Royal Academy (it's tucked inside the Animation Academy) where a real-life artist is on hand to teach you how to sketch characters like Olaf and Marshmallow.
Get more information about Frozen experiences at Disneyland and Disney California Adventure Park here.