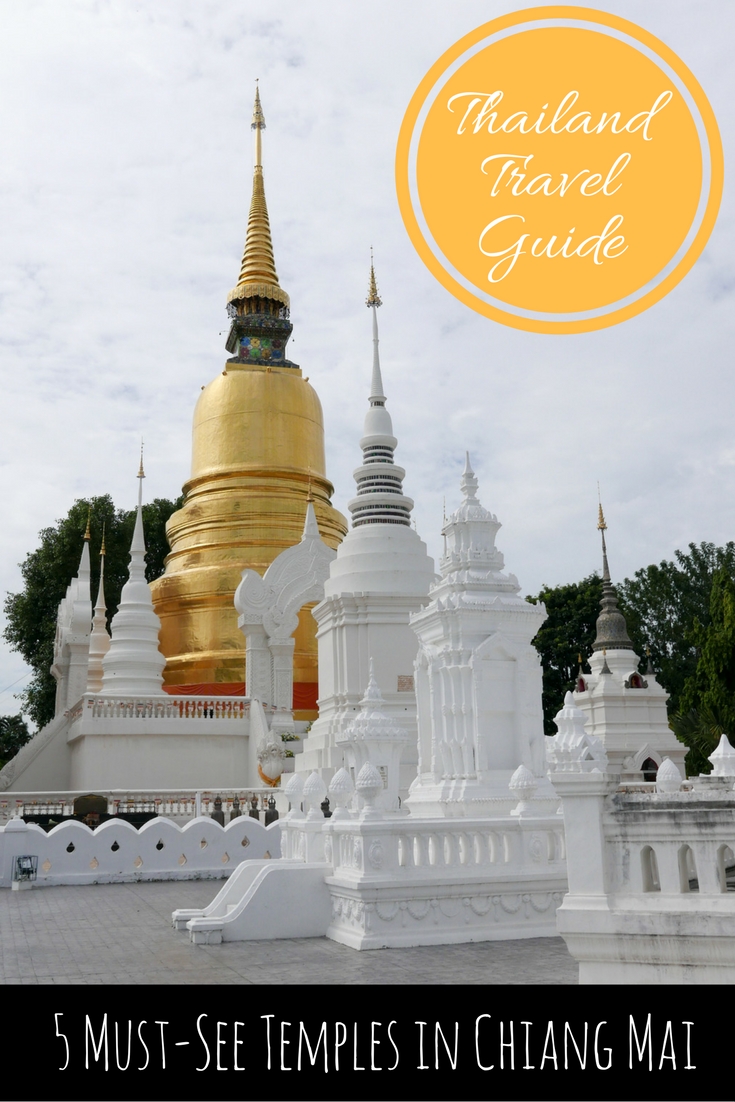 Chiang Mai is a city for those who want to experience the beating heart of Thailand's history and culture. The city was founded in 1296 as the capitol of Lanna kingdom – a state centered in present-day Northern Thailand from the 13th to 18th centuries. Surrounded by mountains and jungles, the city is naturally beautifully – add in the hundreds of elaborate Buddhist temples that are built within it, and you have the best of nature and culture in the one spot.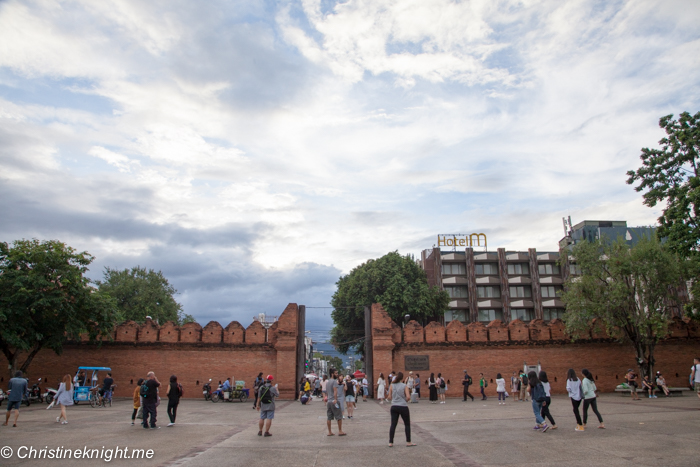 Many travellers, including ourselves, visited Chiang Mai to see the Old City area, which is surrounded by an actual moat and still retains pieces of walls – a reminder of its important history as a centre for culture and religion in northern Thailand.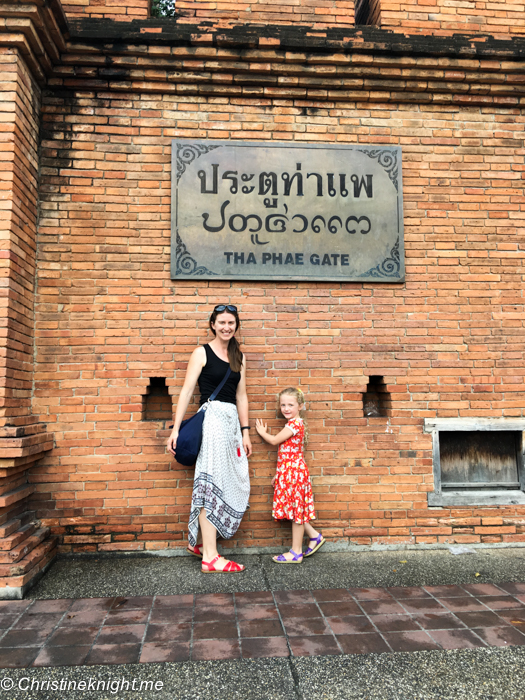 The majority of the ancient monuments in Chiang Mai were ruined over the years, through earth quakes and wars, and what we see today in the city is the result of an extensive restoration project by Unesco and the Japanese government in the 1990s.
While there are hundreds of temples to visit, you can't (and probably don't want to) see them all. Here are the five that our family thought were must-see temples in Chiang Mai. (See the end of the post for tips on visiting the temples with kids.)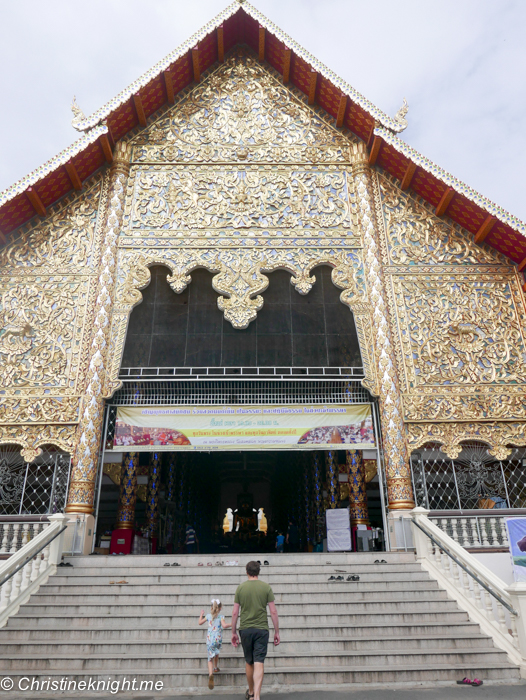 Wat Suan Dok
This monastery was build on a flower garden in 1373, and features a large, gilded chedi, that lies behind a sea of white memorial chedi that each honour a member of the Thai royal family.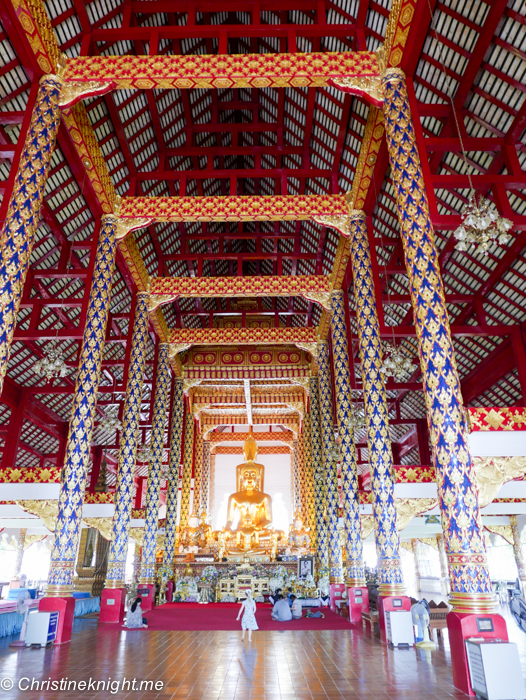 Wat Suan Dok was the furthest temple away from where we stayed, so we had it first on our list to visit one day, and caught a red bus from it to the old city.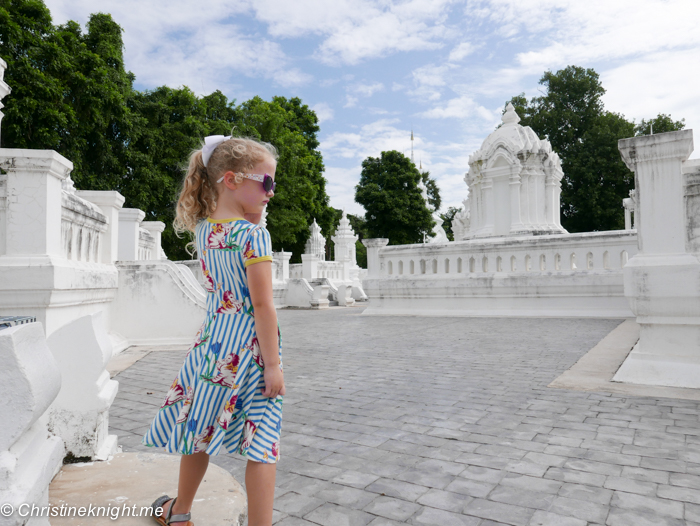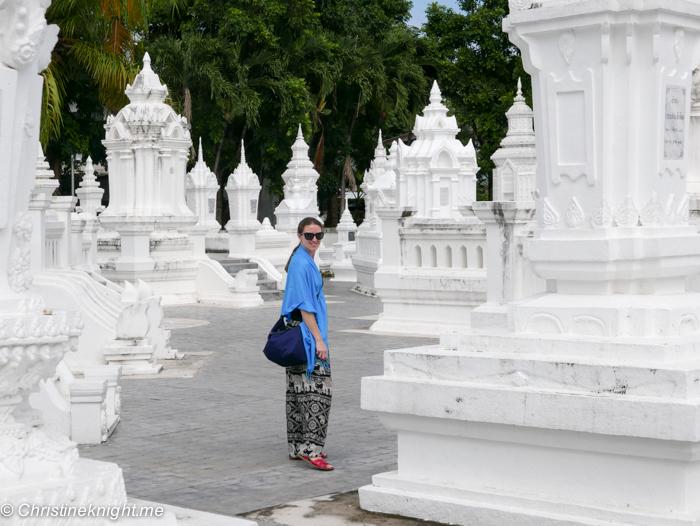 Location: outside of the moat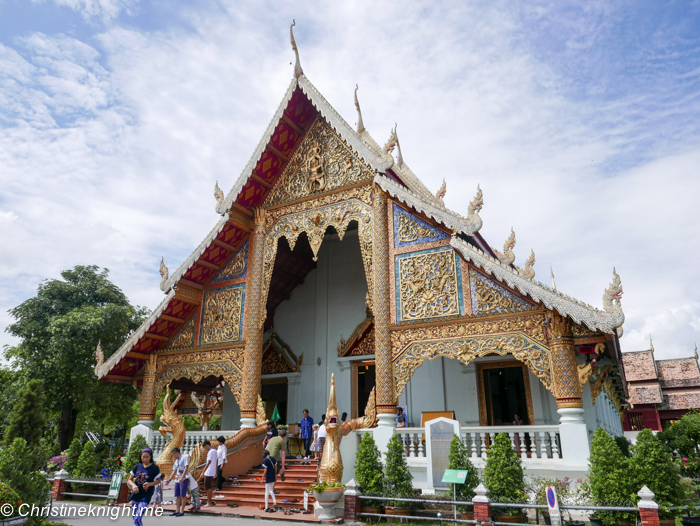 Wat Phra Singh
The 14th-century Wat Phra Singh is perhaps the most popular temple to visit in Chiang Mai owing to it's lavish exterior.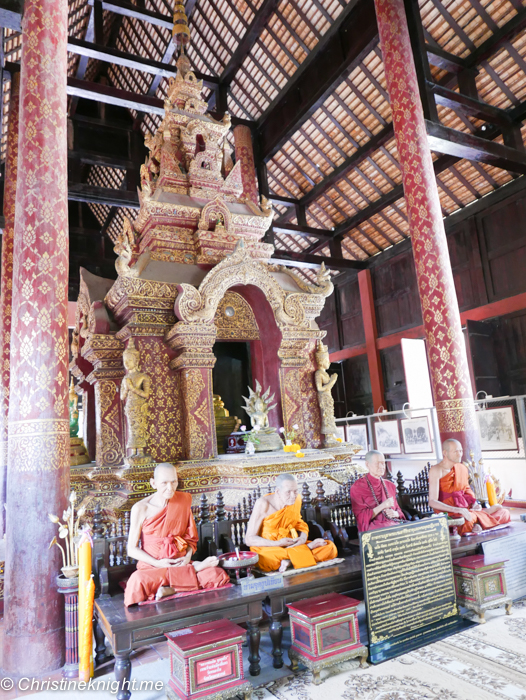 The temple is also an important religious site, attracting a large amount of worshippers both to the main building and also inside Wihan Lai Kham, a small chapel in the rear of the temple grounds that houses a famous Buddha image known as Phra Singh (Lion Buddha).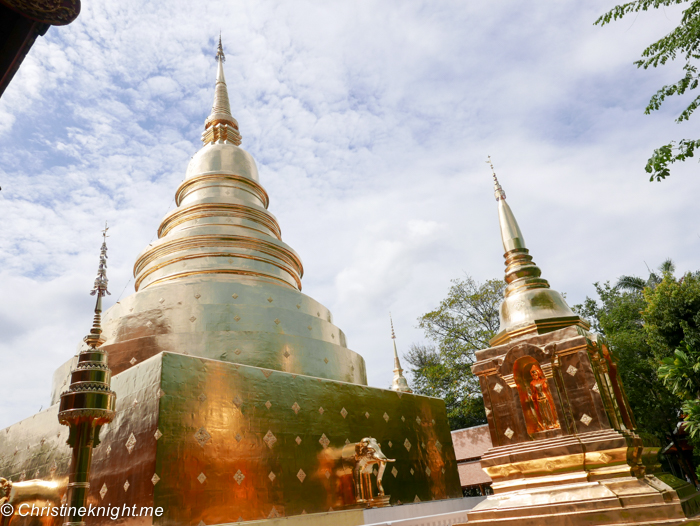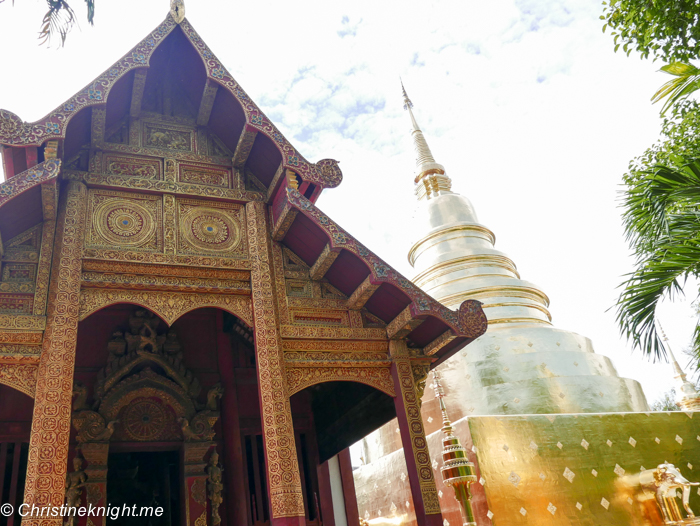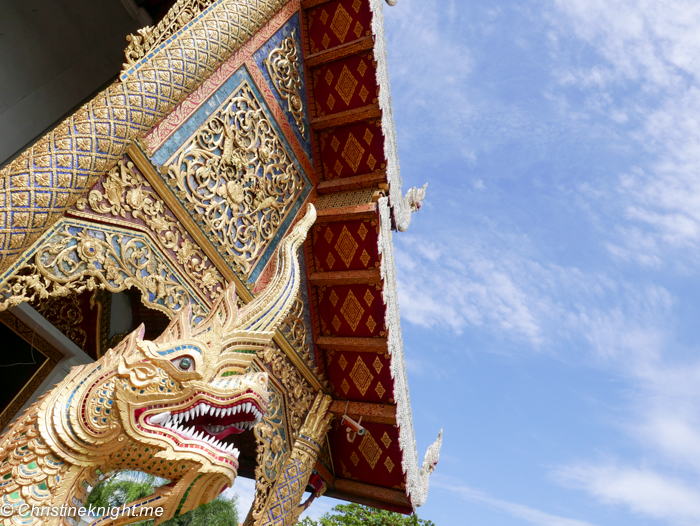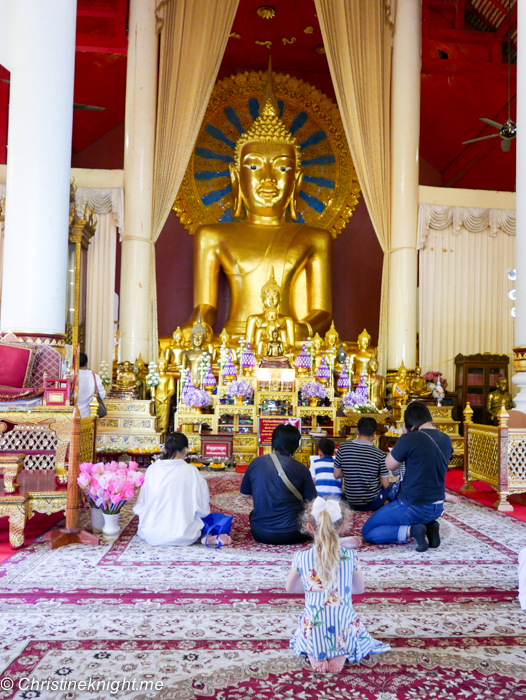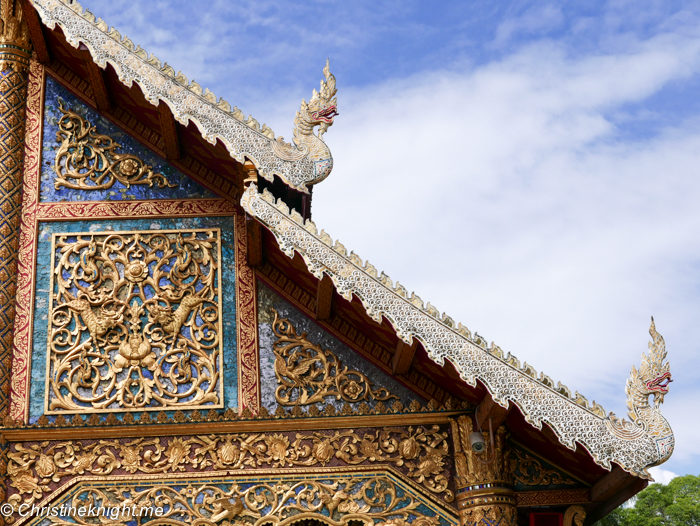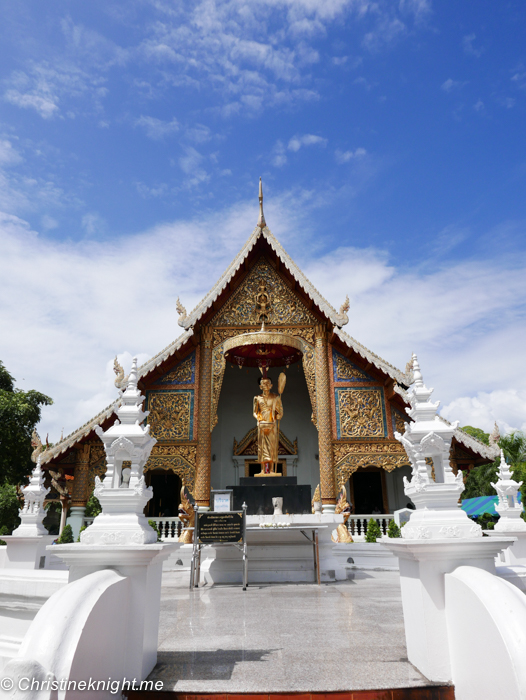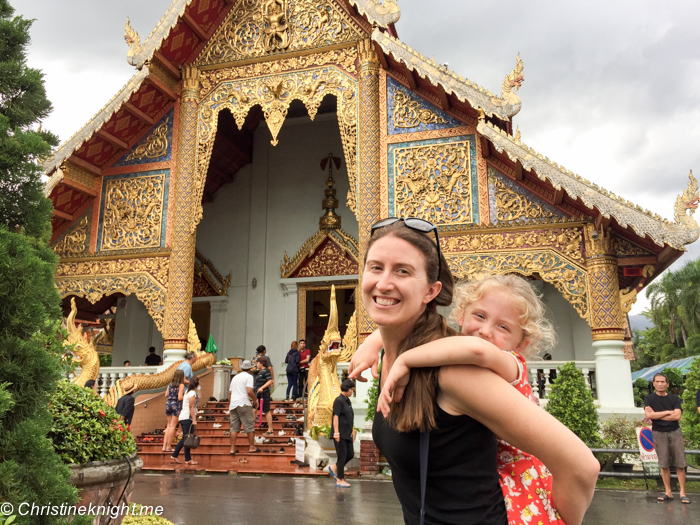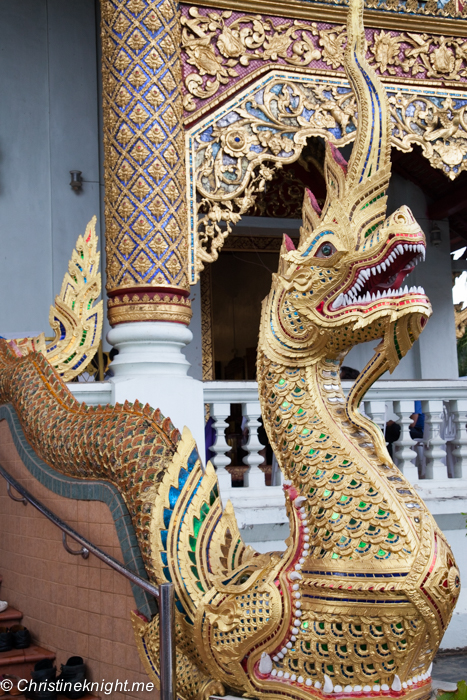 Location: inside the moat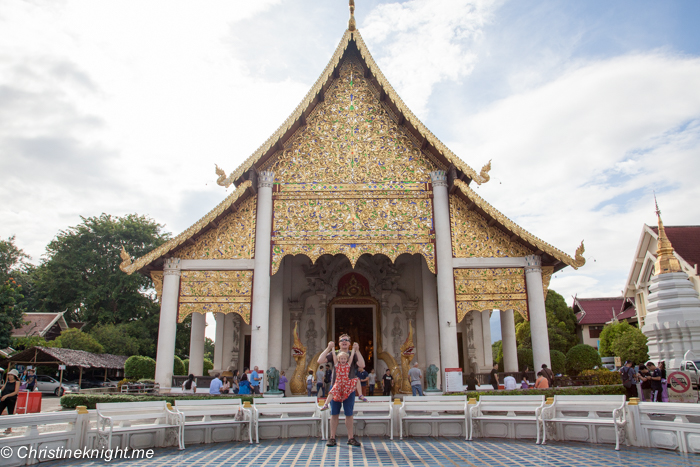 Wat Chedi Luang
Built in the 15th-century, Wat Chedi Luang has a towering Lanna-style chedi which was once possibly the largest structure in ancient Chiang Mai.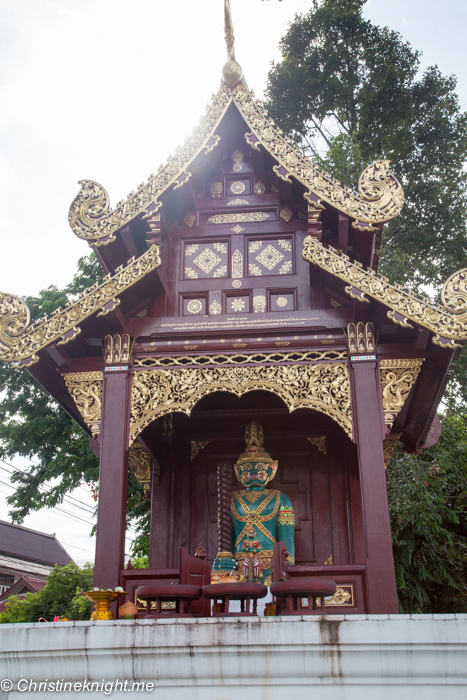 Wat Chedi Luang also once held the famous Phra Kaew (Emerald Buddha) that has since been removed for safety reasons. A jade replica of the Buddha sides in its place, a gift from the Thai king in 1995 to celebrate the 600th anniversary of the chedi.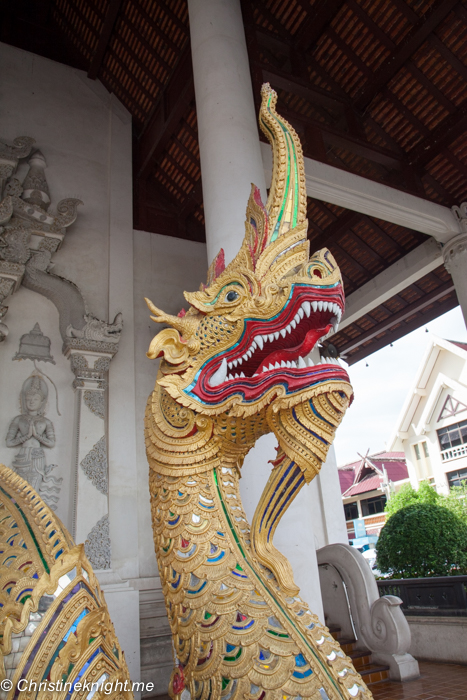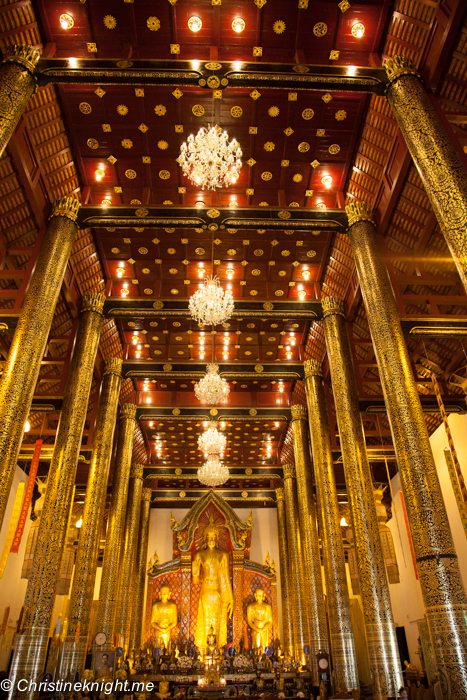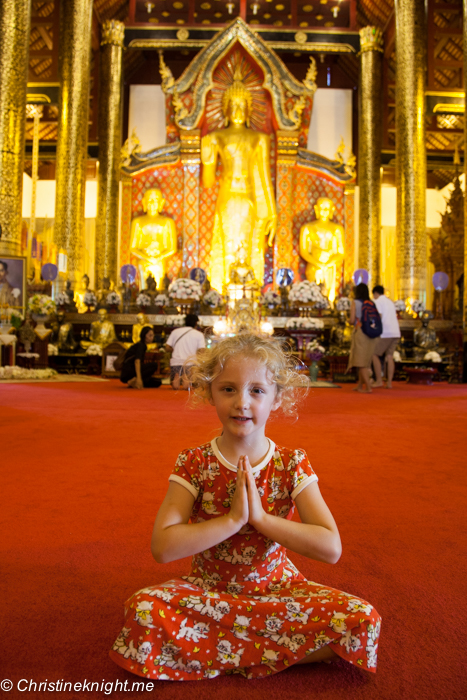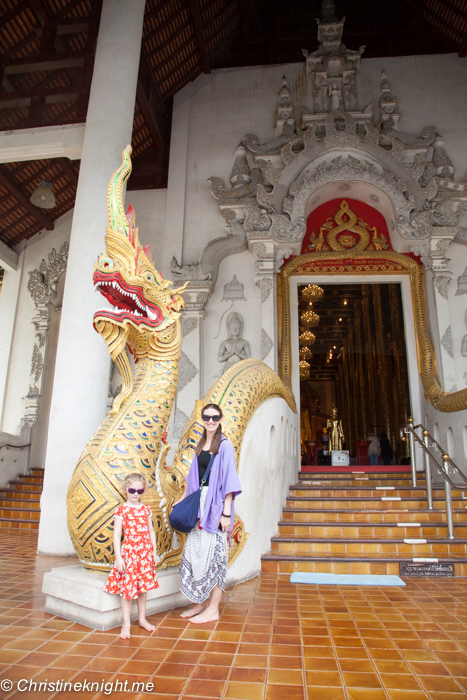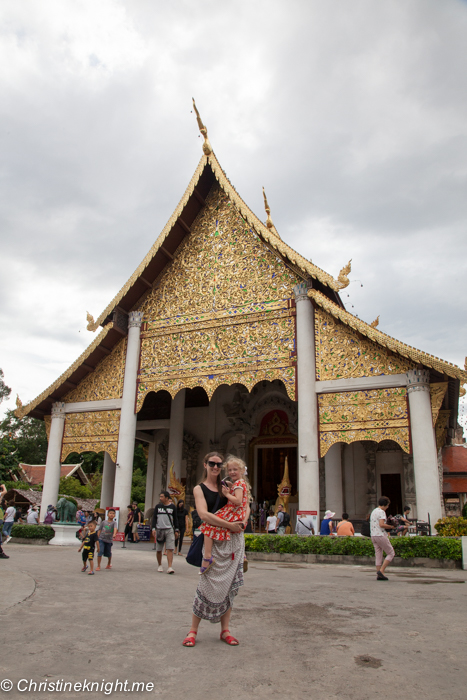 Location: inside the moat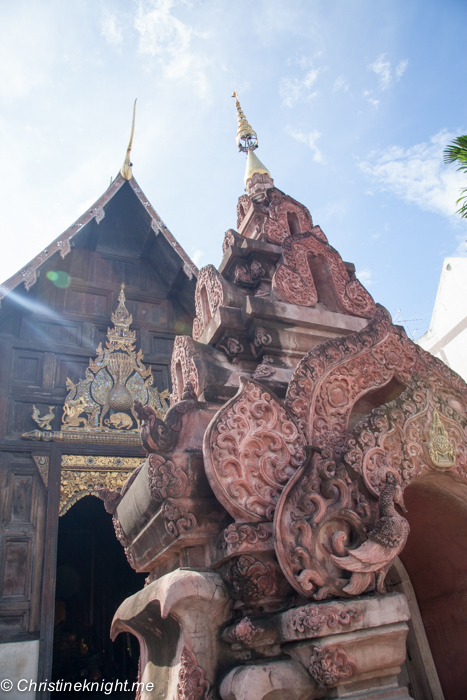 Wat Pan Tao
This temple carved from teak wood dates back to the mid 1880s and was formerly part of a royal palace.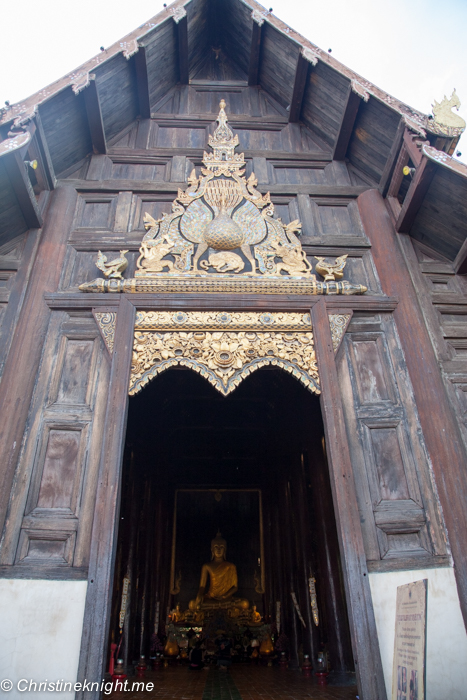 Take a stroll through the gorgeous compound, full of fluttering orange flags, and look for the striking peacock and dog image on the temple's facade – it represents the astrological year of birth of the royal resident who once lived here.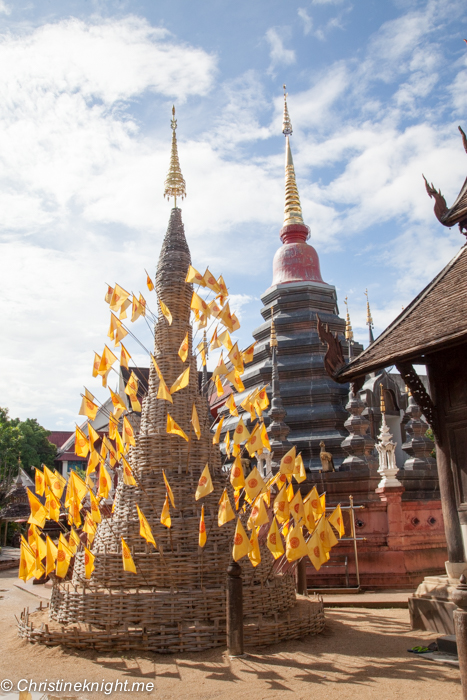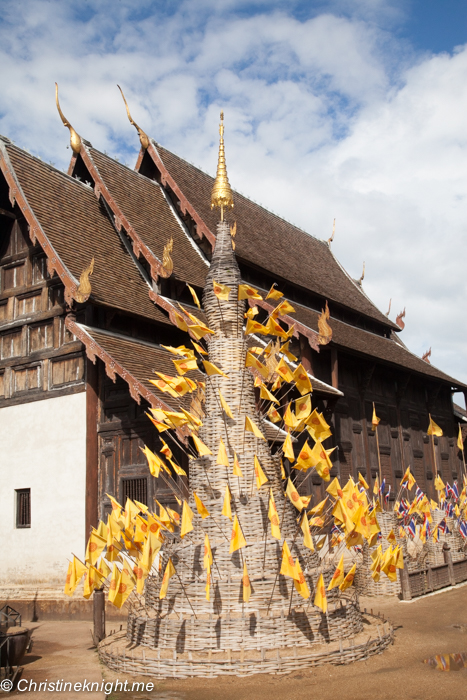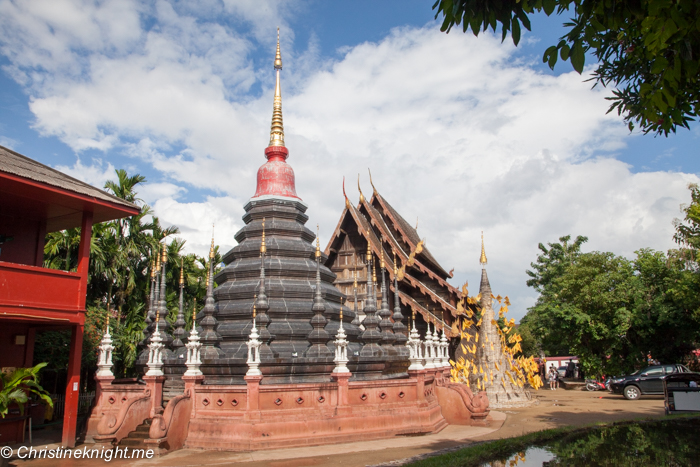 Location: inside the moat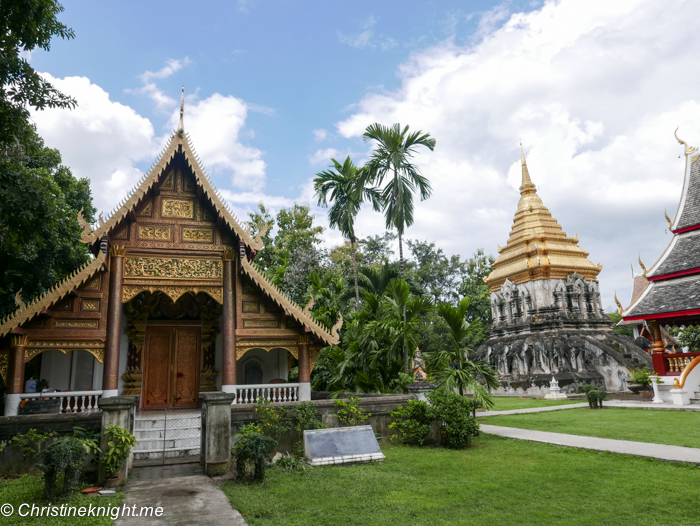 Wat Chiang Man
Our favourite temple, Wat Chiang Man is the oldest in the city, created by its founder, Phaya Mengrai, around 1296.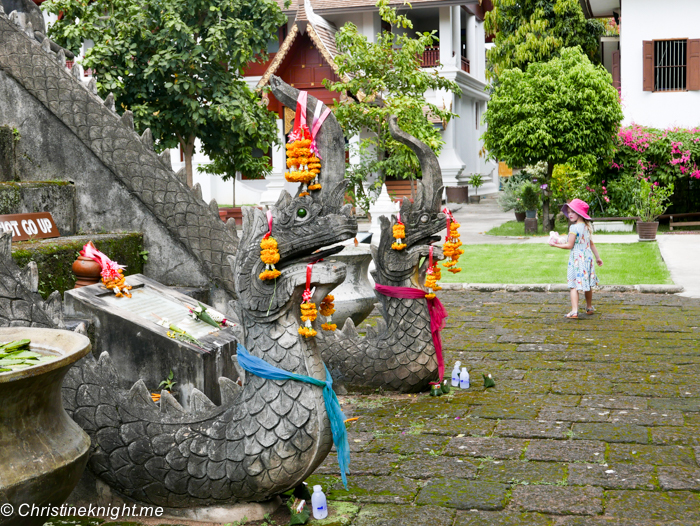 The temple is tucked away in a corner of the old city, off the beaten path, so doesn't see as many tourists as Wat Phra Singh or Wat Chedi Luang.
In front of the ordination hall lies an impressive chedi on top of a stone slab, carved with dragons, elephants and an engraving from 1581 that is the earliest known reference to the city's origin.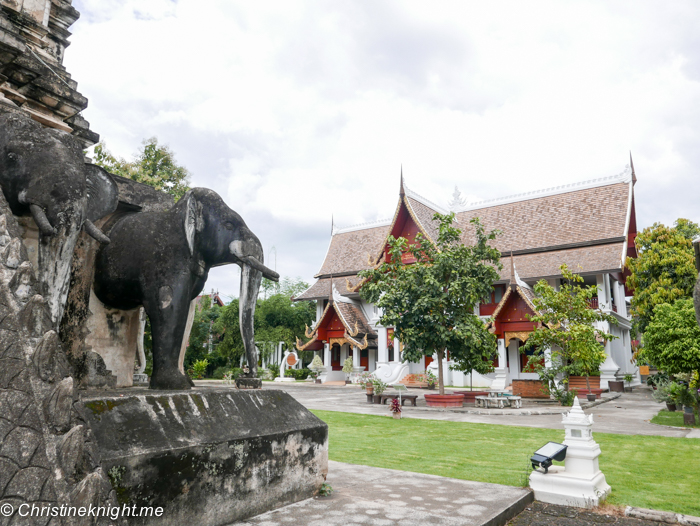 Chiang Mai's oldest temple was established by the city's founder, Phaya Mengrai, sometime around 1296. In front of the ubosot (ordination hall), a stone slab, engraved in 1581, bears the earliest known reference to the city's founding. Inside the hall lies a Buddha image cast in 1465, making it the oldest-known image created by the Lanna kingdom.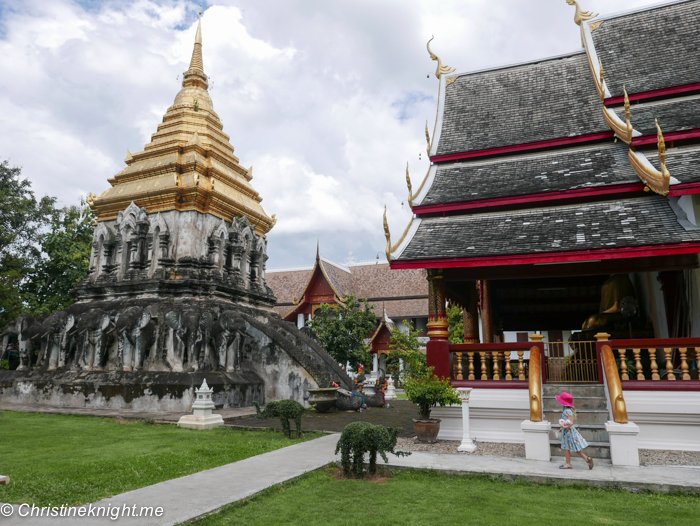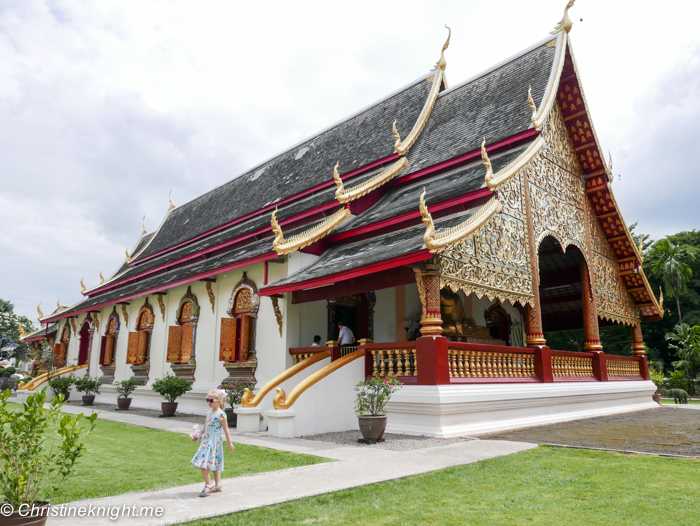 Location: inside the moat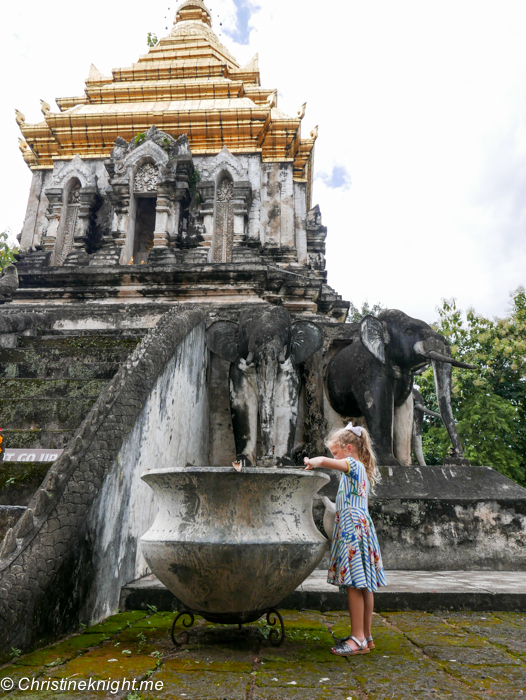 Visiting temples with children
We took our five-year-old with us to Chiang Mai and she really enjoyed our temple treks. It was a great opportunity to discuss religion, Buddha, faith, prayer and so forth. The temples are all in use and have many Buddhist visitors who come to pray in them, so if you're visiting with your kids, please ensure they are respectful to the religious meaning and use of them. This means keeping a close eye on what they're up to and touching, making sure they speak in soft voices and not letting them run around. Kids should also dress appropriately – so same rules for kids as for adults, which is cover your knees, and, in some temples, also cover your shoulders.
I would advise mapping out the temples you want to visit and seeing them in order from furthest from your hotel to closest – that way if your kids get sick of seeing temples and you want to call it a day early, it's fast to get home and easy to resume the following day where you left off.
If you're travelling to Chiang Mai with kids, get more great tips here.
When to visit Thailand
We visited Phuket at the end of monsoon season (early October), and did experience quite a lot of rain. The rain was mostly in the mornings and late afternoon/evening, however, so there was still enough of the day that was try to get out and enjoy.
What to pack
Mosquito repellant
Sunscreen
Scarf to cover shoulders if visiting temples
Loose, light layers
Hat, swimmers, sunglasses, goggles
Comfortable walking shoes
What to wear
The Thai people tend to dress quite conservatively. Tourists can wear shorts and tanks tops, but avoid showing too much skin when you're not at the hotel. If you're visiting a temple, wear pants or a skirt that covers your knees. Some temples will also require shoulders being covered.
Money in Thailand
1AUD is about equal to 30THB. A plate of Thai food at a local restaurant will cost about 50-60THB.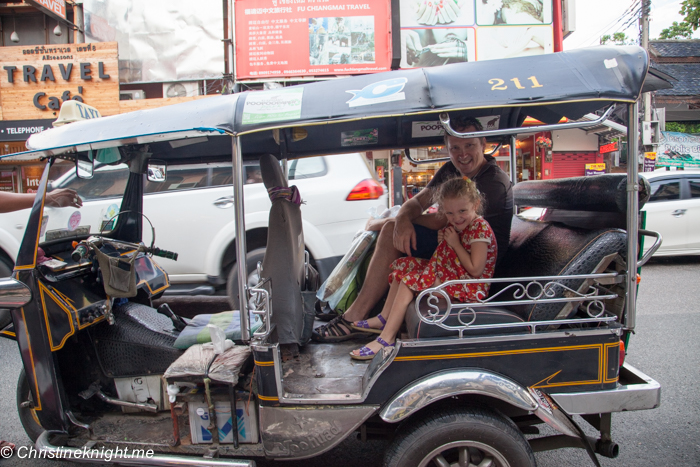 Getting around: common forms of transport
Red buses: We caught one and it cost 40THB for the three of us. It's basically a small bus with the back area wide open. Please jump on and off when they need to.
Tuk-tuk: Around 100THB for a short distance. Ask for the cost in advance and wedge kids in the middle, tight.
Taxi: Arrange the amount in advance. Call for a taxi from hotels.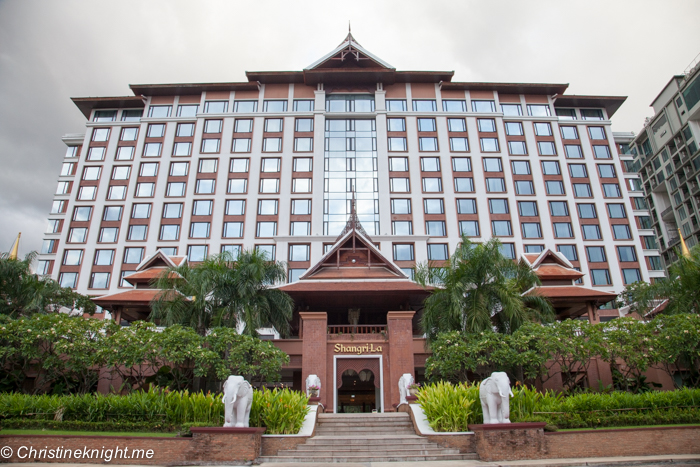 Where to stay
We loved our stay at the Shangri-La Hotel Chiang Mai. Read more about it here.
Have more time in Chiang Mai? Check out the Wat Phra That Doi Suthep temple here.
Read about visiting the Elephant Nature Park in Chiang Mai.
Find where to stay in Phuket.
Read about the best things to do in Phuket with kids.
Check out temples in Chiang Mai.