On a chilly Saturday morning we had a craving for bacon and eggs without much fuss so we decided to head to Hospitality Est. in Caringbah to fulfil our needs. The spacious interior and welcoming staff are the first impressions you get when entering this kid-friendly café. Tables are well laid out, there is a play corner with books, colouring and assorted toys, plus a big comfy lounge to house plenty of children if sitting still at your table isn't happening.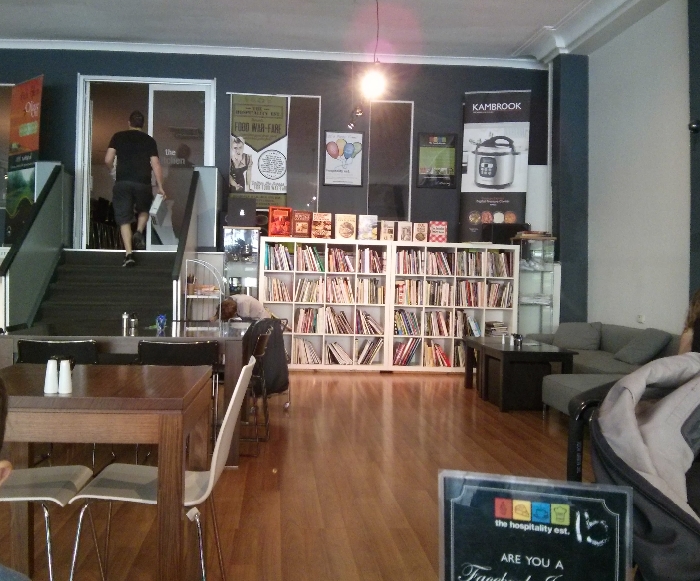 We made sure we arrived in time for brunch, so the breakfast menu was still available and took our picks from the menu. I chose the Breakfast Panini ($10.50), Ross the Standard Bacon & Eggs ($11.50) and pleasingly Jenson was also well catered for with the 'Little Est. Menu' Ham & Cheese Melt ($3). This kid-friendly café has put some thought in to caring for the little ones, with a clever play on their name for the menu and all options under $6. Large coffees warmed up the adults ($4) and the signature milkshake order was not going to be missed. At $2.50 for a small size, this is the most affordable milkshake for kids I have found to date.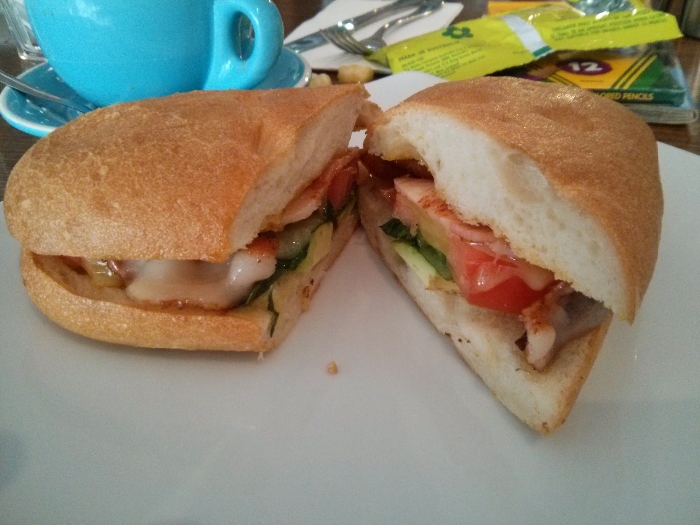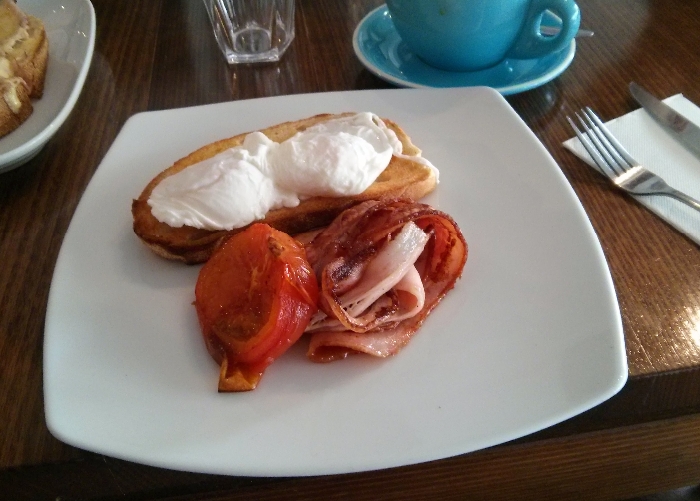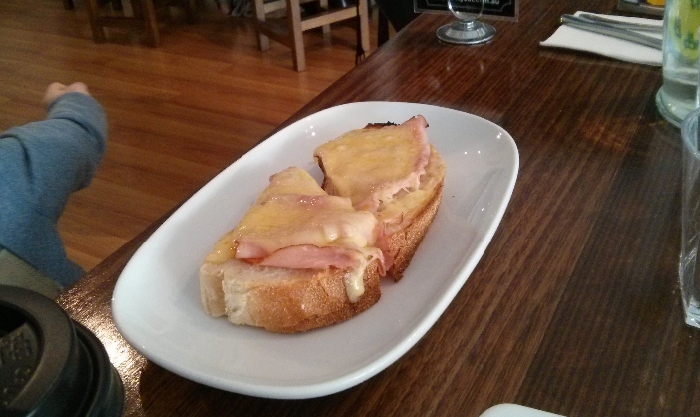 Jenson loves reading, so he selected a book and surprisingly waited quite patiently for our food to arrive. (Although he did nearly take out the waitress running back to our table when he realised his milkshake arrived). Little things like bringing the milkshake out first are the things which really add to a kid-friendly experience.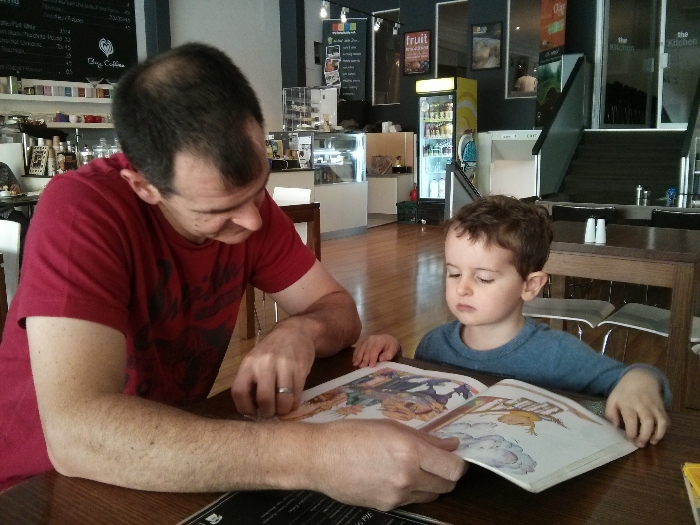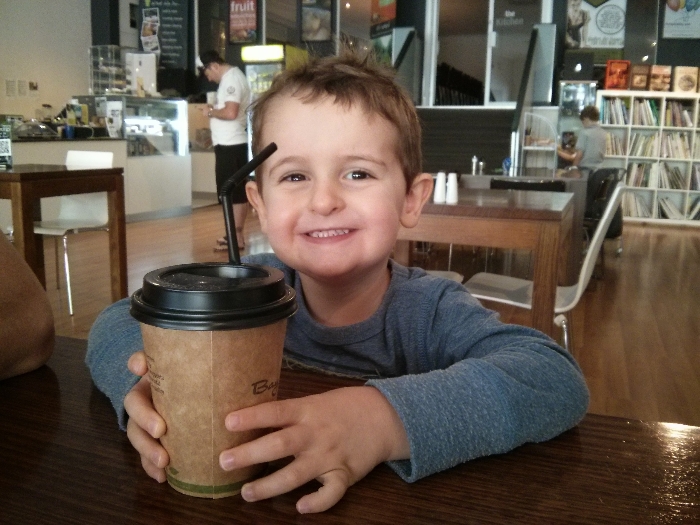 Hospitality Est. pleasantly surprised us. As soon as you enter you feel like you can relax, and turning up with a big group, or with several spirited children, would not be a problem. It can also accommodate several strollers, just what every family or parents' group is after in a kid-friendly café!
Last Bite: Hospitality Est. serves good quality, no fuss food for breakfast and lunch in a relaxed atmosphere. Food arrives fast, which is important when dining with little people. We'll be back soon to try out the lunch menu!
Highchairs: Yes.
Stroller storage: Yes
Easy access: Yes, although restrooms are located down a small flight of stairs
Change tables: No
Kids' menu: Yes
The Hospitality Establishment
47 President Avenue, Caringbah, NSW, 2229
Phone: (02) 8521 7501
Price: $-$$
Hours: Mon-Fri 8:30am-5pm, Sat 8:30am-4pm
Get Directions

Katia Barker is a 30-something stay-at-home mum to two beautiful (though sleep-adverse) children (Jenson 4 3/4 and Isla 22 months). Pre-baby life rendered a highly organised, efficient and calm advertising professional whose outlook on life was to absorb all of what life would throw at her. Now, all that is being thrown at her is food in its various incarnations. Katia's new future includes educating and opening her children up to what the world has to offer, including food! and renovating her dream home (oh and getting that haircut which is seriously overdue!).