Finding a kid-friendly restaurant around the Sutherland Shire takes some hunting, but Arthur's By the River —a bright and welcoming restaurant—ticks all the boxes of catering towards the little people while making adults feel a little bit special as well. With trepidation, I made a booking for the family at Arthur's By the River for a "nice" family lunch. I say nice, although I was planning for something more along the lines of quick and minus the calamity. Jenson, three-and-a-half, is most known for his famous line, "I don't like lunch", and Isla, six months, earned herself the nickname "rattlesnake" in the nursery at the hospital at no more than two days old. I nervously put my hand up to review this family-friendly restaurant with my hubby, Ross.
Formally called Lemon Squeezy, Arthur's By the River describes itself as providing great food, good wine, excellent service with fabulous company and it does not disappoint. With stunning views across the Woronora River (although the day we went was rather gloomy), and a dedicated area just for kids to play, our lunch resulted in tasty food, a few laughs and full bellies for all (including the boy who turns his nose up at any formal meal setting!). Another fun touch is that each table has a little game or pack of cards to entertain yourselves with should conversations be lacking (note our Connect Four remained unplayed, however).
Whilst we waited for our food Jenson took himself to the play area and served up morning tea for us all, travelling between our table and the play area with various toys. It wasn't too busy so we weren't concerned about this, however, as it got busier later with more children, we would have ensured he kept the toys in their rightful place.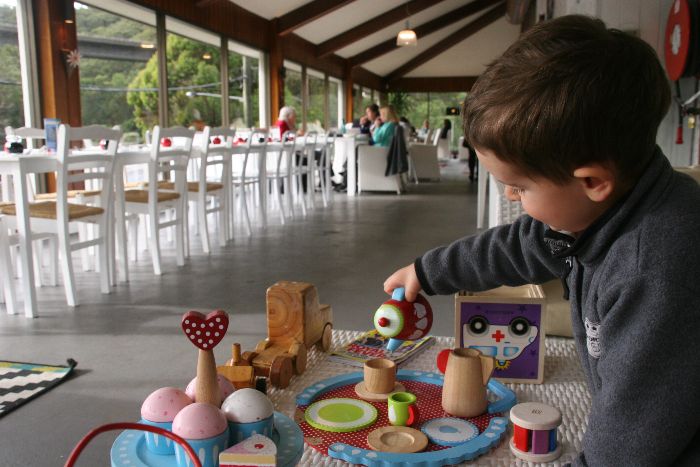 The a la carte menu is simple with items such as quiche, three cheese lasagne and chicken curry, and is supplemented with extensive blackboard specials, ensuring there is something for everyone. I chose a staple favourite Chicken Schnitzel Toastie, with Ross nominating the Lamb Skewers. Jenson has his selection from the small, but adequate children's menu—Fish & Chips with the necessary red sauce (tomato ketchup). Ross and I treated ourselves to a beverage from their beer and wine list, adding a grown up element to our lunch. The food arrived quickly with our waitress and host, Debbie, delivering the meals with smiles and a nothing-is-too-hard attitude. Debbie went out of her way to make Jenson welcome and engaged him in conversation which made him feel very special, and Isla slurped down some pureed apple and peach whilst we devoured our meals. Ross claimed the freshly baked garlic pita was the hero of his meal and the chips we all had on our plates were divine, crispy and perfectly salted. It's lucky we all had chips with our meals as I'm sure there would have been thieving fingers travelling across the table for sampling purposes.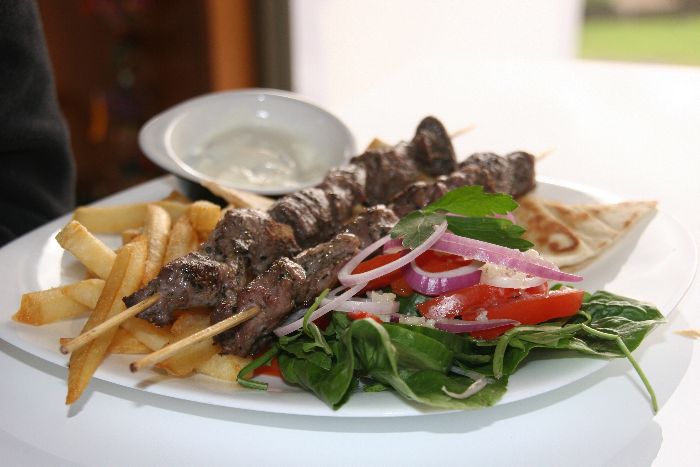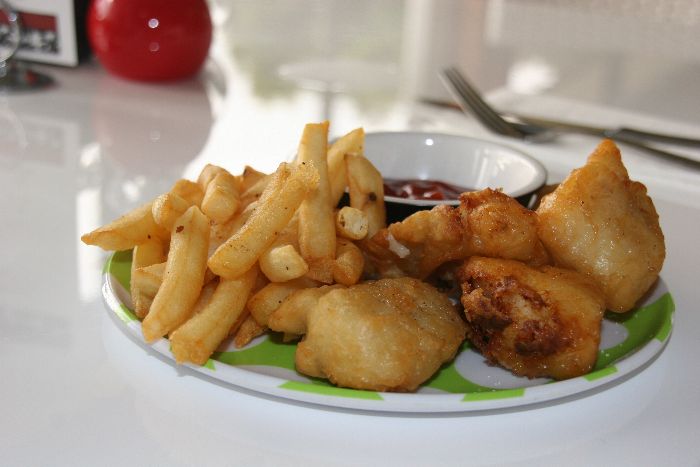 Arthur's By the River also offers event hire, children's parties, value dinner nights for families and, surprisingly, takeaway picnics to allow you to set up outside and dine by the river, which we will definitely be back to do when the weather warms up.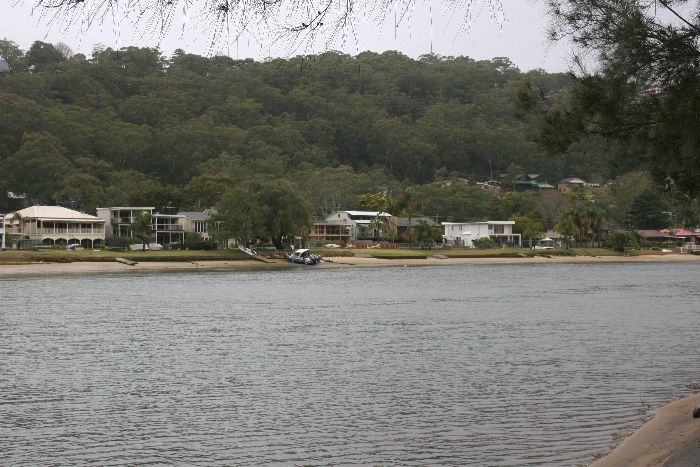 Overall I would consider this lunch outing a success, Jenson was well behaved (mostly) and ate his lunch with some encouragement, and Isla did not serenade the other diners with her falsetto screaming, phew! Our confidence in venturing out for more dining experiences is growing!
Last Bite: Arthur's By the River is a unique kid-friendly restaurant tucked away in Woronora in the Sutherland Shire. With a simple yet satisfying menu and stunning location, this gem is well worth the visit over the bridge to the "Shire". Why not make a day of it and hire a boat or canoe and paddle your breakfast or lunch off around the river?
Highchairs: Yes.
Stroller storage: Yes, if you carry your stroller upstairs there is plenty of space within the restaurant.
Easy access: No, a flight of stairs to enter the restaurant.
Change tables: No.
Kids' menu: Yes, simple but all the standard favourites.
Arthur's By the River
Level 1, 2 Prices Cct
Woronora, NSW 2232
Phone: (02) 9545 6557
Prices: $$
Hours: Wed-Fri 7am-4pm and 5:30am-8:30pm, Sat-Sun 8am-3pm and 5:30-9pm
Get Directions