Tucked away in the quiet suburb of Yowie Bay, Post Box Café is somewhat of an institution with locals and for good reason. The food is delicious, the coffee is one of the best found in the Sutherland Shire and the staff welcome everyone with a smile – especially those with kids!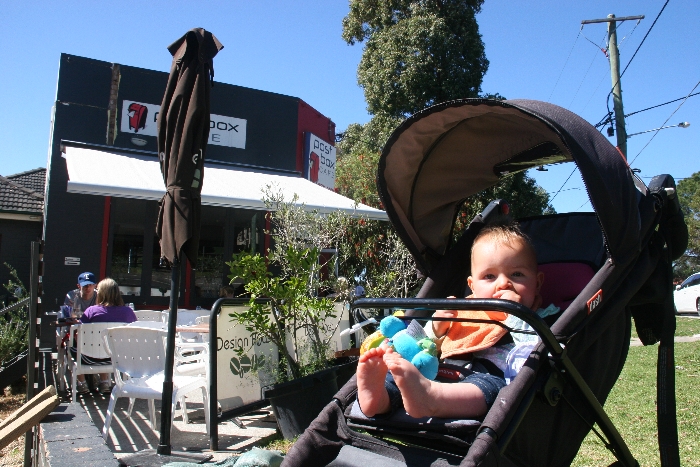 On a sunny Sunday morning Jenson, Isla and I took a walk up to Post Box Café (did I mention it was also my local?) to enjoy a lazy morning tea and allow Jenson to let of some steam in their play area. We parked ourselves on the grass area whilst the locals filled up the tables inside and out with a gusto. Parking is a premium and a revolving door of those stopping in to grab and go, and those situated for a long, lazy brunch. We quickly ordered (coffee $3.80 and a passionfruit slice $2.50 for me, banana milkshake $3.00 and cinnamon toast $5.00 for Jenson) and before I had paid our drinks were ready.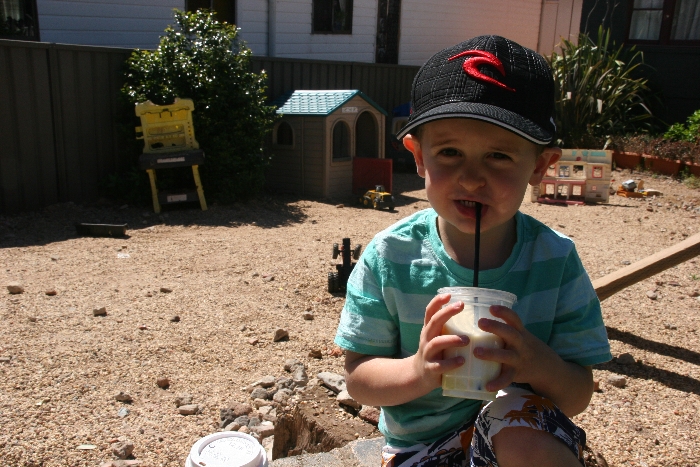 Jenson went about exploring the assorted toys and equipment which are in fair condition – (read – all are a little broken but still entertaining nevertheless) whilst Isla made her way over to the water bowl supplied for our four-legged friends and proceeded to tip it out before I could catch her. Being a sunny morning we weren't in a rush to disappear, however Isla made it known when enough was enough and I called a reluctant Jenson back so we could meander back home.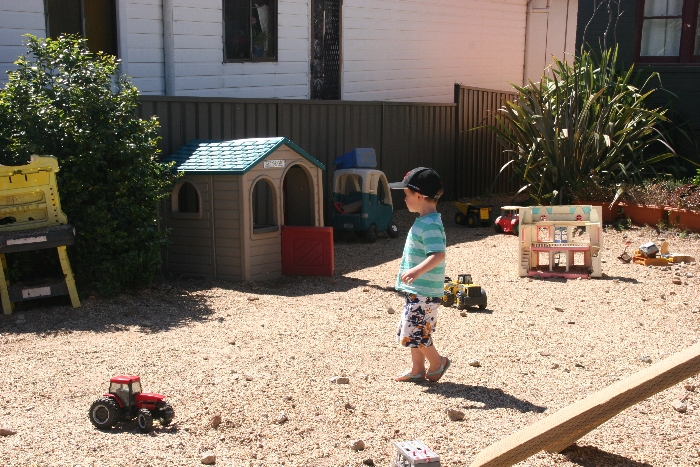 Post Box Café does not slow down during the week, and bookings are recommended for lunch and all day on weekends, otherwise ordering take-away and sitting on the grassy verge is pleasant. Kids are also catered for in wet weather, with colouring in books, magazines and textas also supplied. The menu is full of appetising options for both kids and adults and they offer daily specials if you are after something a little different to standard café fare.
Last Bite: Post Box Café is a fun, kid-friendly café who have put thought in to catering to the little ones. A gem of Yowie Bay that the local's treasure and those out of suburb wish was on their front door. If you haven't checked this one out yet put it on your must-visit list!
Highchairs: Yes.
Stroller storage: Yes, outside there is plenty of room, indoors could be tight
Easy access: Yes.
Change tables: No.
Kids' menu: Yes, the menu is great for young and old(er)
Post Box Café
46a Attunga Rd, Yowie Bay, NSW, 2228
Phone: 02 9531 5659
Price: $-$$
Hours: Monday – Sunday 8am – 4pm (approximately)
Get Directions