There was an ulterior motive when we decided to visit Baked Patisserie for morning tea and it centred on the rumours of magnificent cronuts and macarons to rival the king of macaron – Adriano Zumbo! As a plus, this tucked-away patisserie appeals to kids with a range of sweet delights from an evolving menu.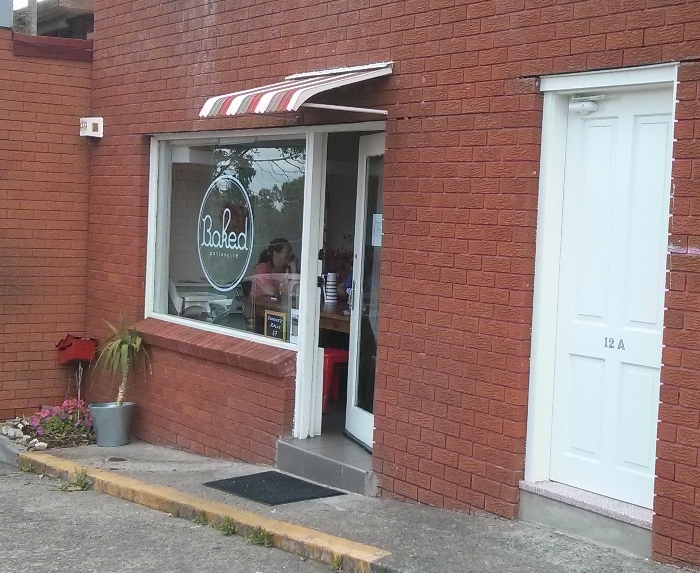 Being in the industrial side of Kirrawee, Baked Patisserie doesn't really fit with its surroundings. However they are building up quite a cult following and why wouldn't they with mouth-watering treats, such as the Raspberry & Vanilla Cronut ($5), Macarons ($2.50) and a reasonable $4.00 for a large coffee.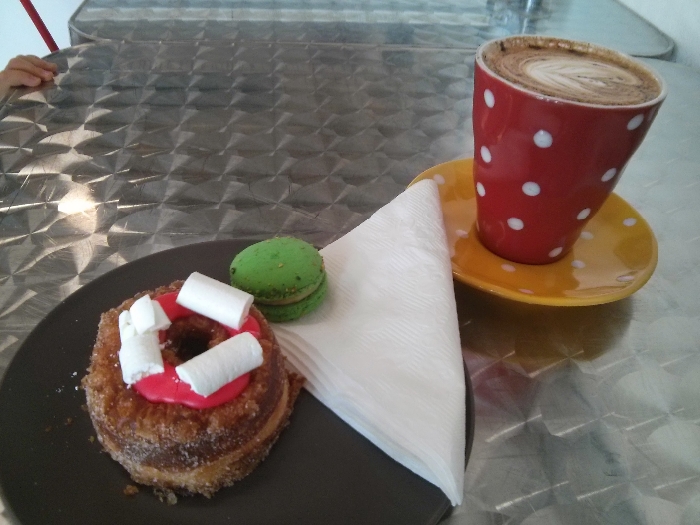 Jenson didn't care about which flavour macaron he wanted, he went for the brightest possible colour (green) – which I believe was Pistachio and was devoured with a nod of approval. I savoured my cronut without thinking that J would soon turn his eyes to the remaining half on my plate, and in his usual negotiating style asked that we share the rest as sharing is a nice thing to do. I can't fault his approach!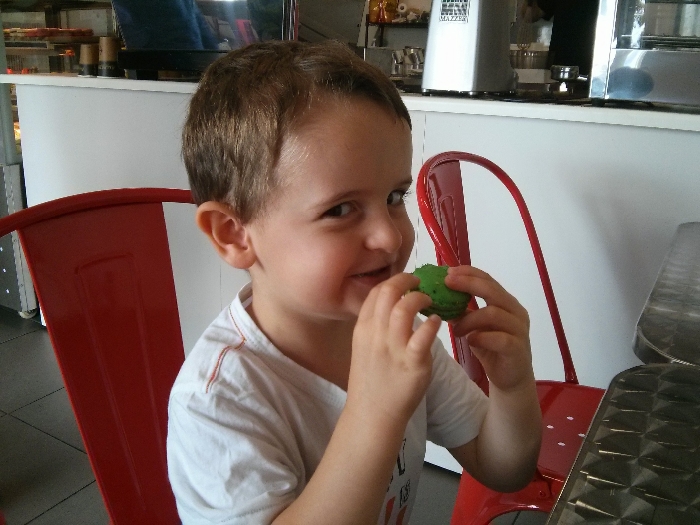 Baked Patisserie certainly caters for the little people with a small train set set up alongside one wall to play with, a high chair for the littler ones, which is a good thing, as you want to savour the quality coffee on offer. These little additions, along with the friendly service, make this cafe very kid-friendly.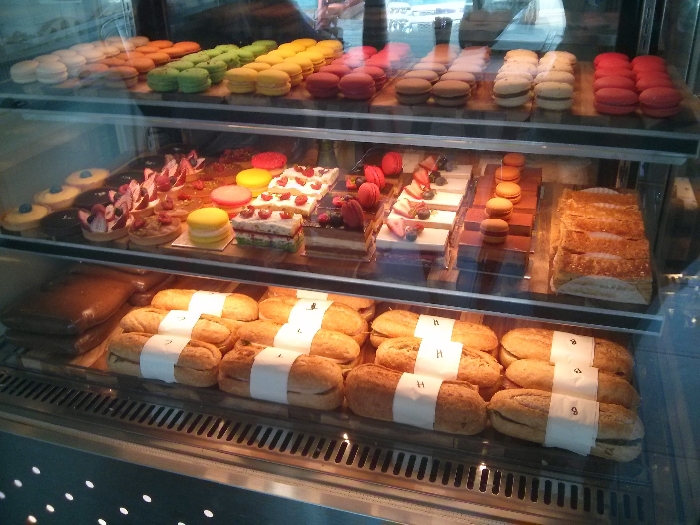 For the less sweet-tooth inclined, there are gourmet rolls ($7) and a pie warmer for more substantial offerings. (The Moroccan Pie stood out for me which sounded delicious). Another time perhaps!
Last Bite: Baked Patisserie is a place you are going to be adding to your regular café repertoire especially when your sweet tooth is calling and the kids are needing distraction. The constantly evolving menu also means there will be something new each time you visit.
Highchairs: Yes
Stroller Storage: Yes
Easy Access: Yes, one step inside
Change Tables: No
Kids Menu: Cakes and treats for all ages!
Baked Patisserie
1/10 Marshall Road,
Kirrawee, NSW, 2232
Phone: 0415 232 557
Prices: $
Hours: Mon–Fri 6am-3pm, Sat 6am-1pm
Get Directions