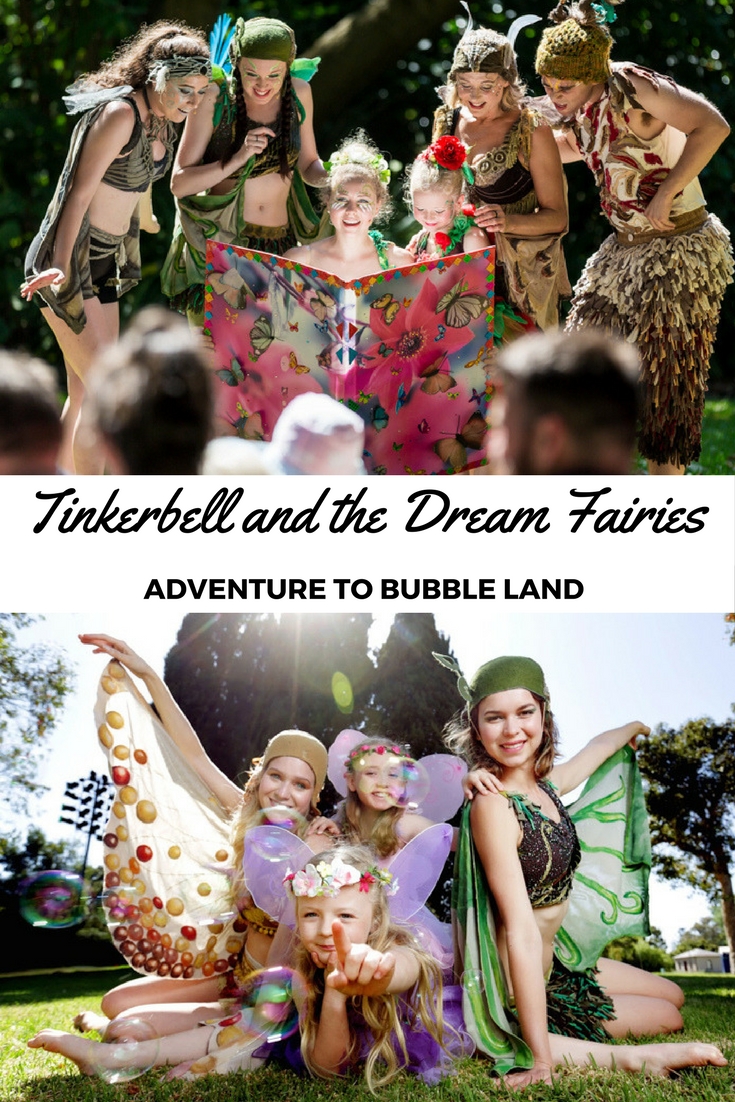 "I can see a fairy!" the children scream as a pair of wingers flutter through the trees. We are sitting on a picnic blanket in Sydney's Royal Botanic Garden waiting for the performance of Tinkerbell and the Dream Fairies: Adventure to Bubble Land to begin. The stage is the lawn in front of us, a fitting location for a production about the adventures of fairies.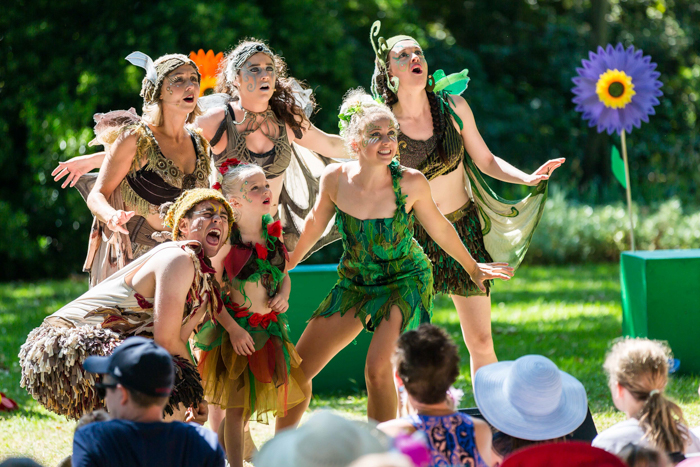 The fairies flutter to the "stage" and the show kicks off with catchy songs sung by gorgeously costumed and very talented fairies. The children are captivated seeing their dreams come to life before them – real fairies in a real garden! The adults relax and enjoy their children's joy.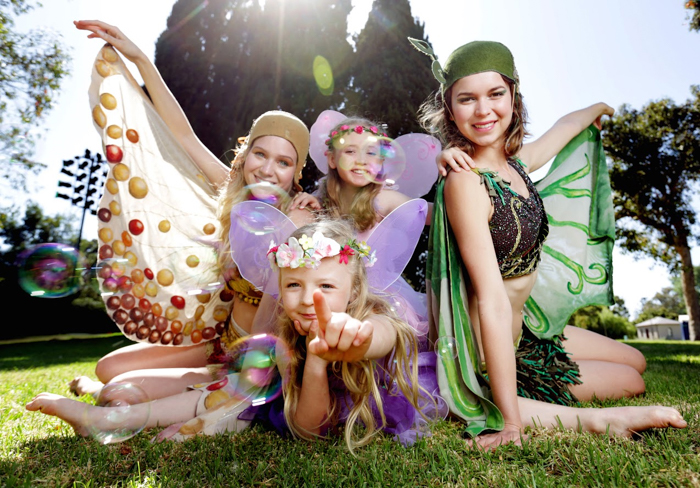 This is a "theatre" where there's no need to hush your little one or beg them to sit still in a seat. Dancing is allowed, interaction encouraged. This production is a dream come true not just for kids but for their parents, too. With age appropriate content, gentle music and a relaxed environment, this is a show for families to truly enjoy themselves.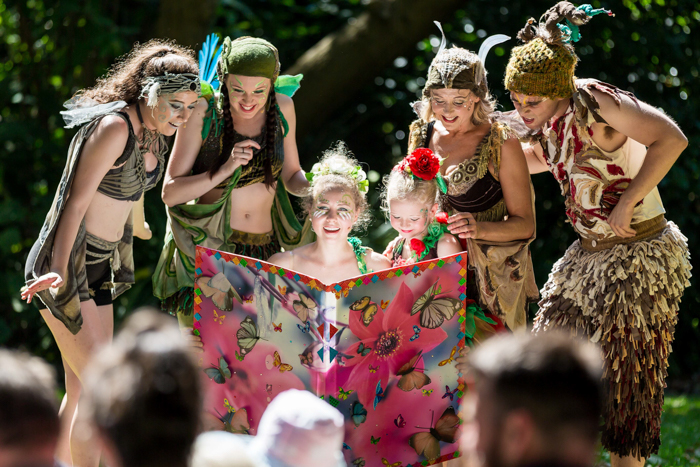 Tinkerbell and the Dream Fairies: Adventure to Bubble Land arrived in Sydney for the Easter holidays fresh from a sell out tour in London's Kew Garden. Created by the award winning artistic director of the Australian Shakespeare Company, Glenn Elston, Tinkerbell and the Dream Fairies was imagined especially for a young audience after years of experience creating theatre in magical garden settings.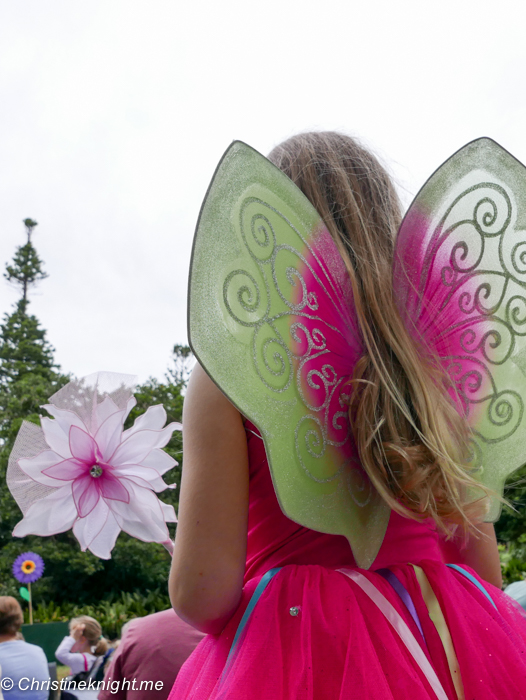 The storyline for the show is simple: the adventurous Tinkerbell happens upon the fairies from A Midsummer Night's Dream. Travelling from the Dream Land, the cheeky Mustardseed, fluttery Moth, daring Cobweb and sweet Peasblossom all go on a magical quest with Tinkerbell to find her wings,  learning about the different worlds they are from along the way.
Plenty of upbeat songs and dances pepper the show, with simple actions the young audience are able to follow. The fairies from A Midsummer Night's Dream drop in and out of Shakespearean language which lends a poetic tone to the dialogue, but amazingly in a way that the children were still able to understand and be engaged by what was going on in front of them. I would call this a young child's first introduction to Shakespeare!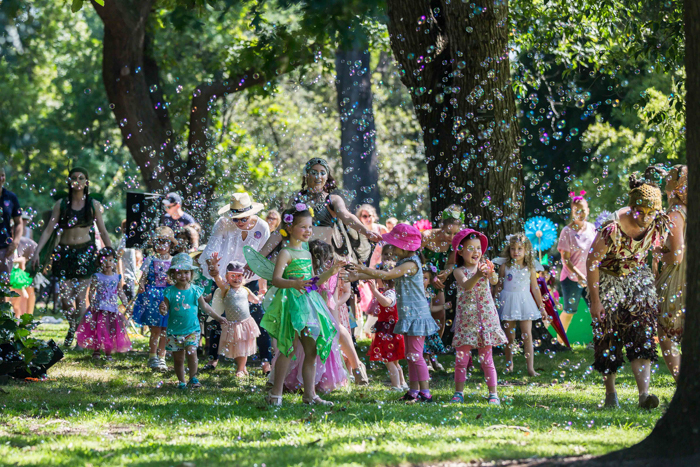 There is no set seating for this performance, just a large space to throw down a picnic blanket to enjoy the show. After about half an hour of singing and dancing, the fairies encourage the children to join them on a seperate part of the lawn where bubble machines are set up.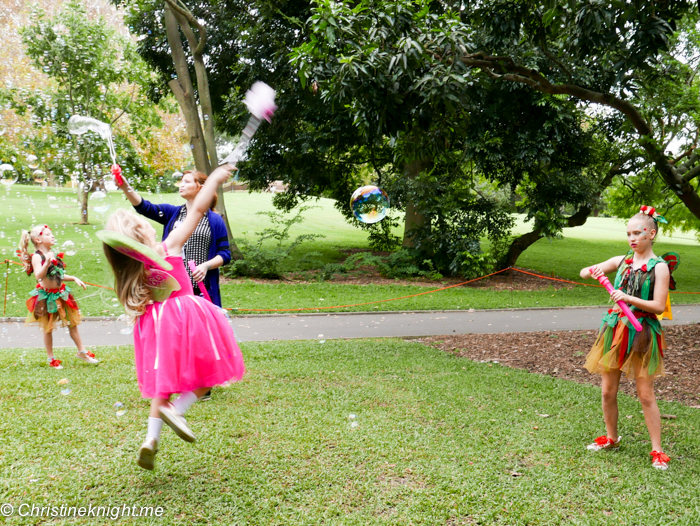 There is much bubble-popping and dancing by the children, followed by forming small groups to assist the fairies in their quest to find Tinkerbell's wings. How lovely for kids to join in the action rather than being forced to sit for an entire performance! It was not at all surprising to read afterwards that the show was developed with early learning experts to ensure it truly engages and inspires young minds and bodies.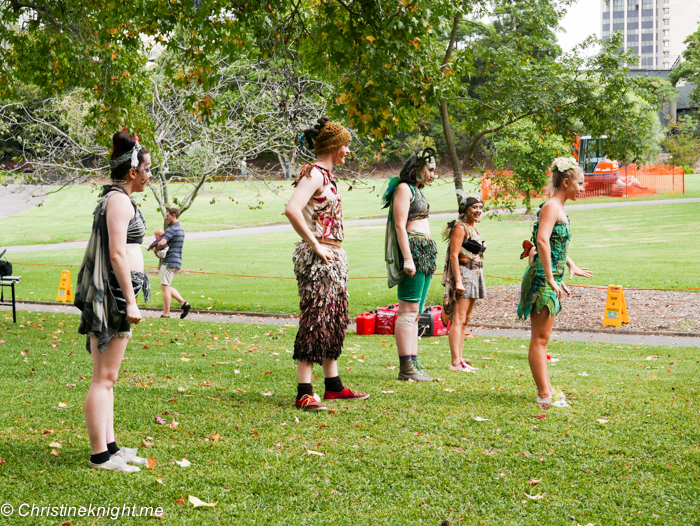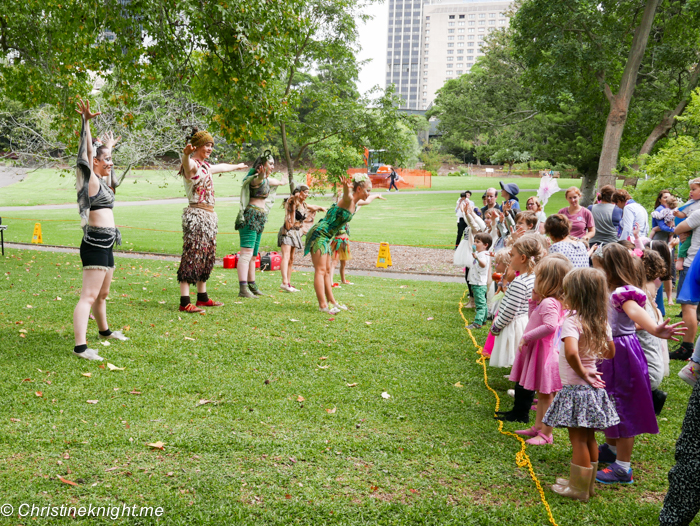 After the show the fairies returned to meet their fans and have a photo opp. These talented young performers gave an enchanting performance that many of these children will remember for a long time to come.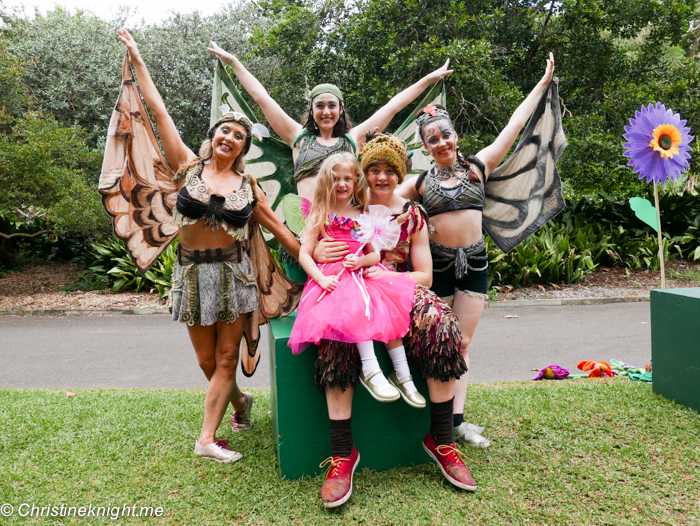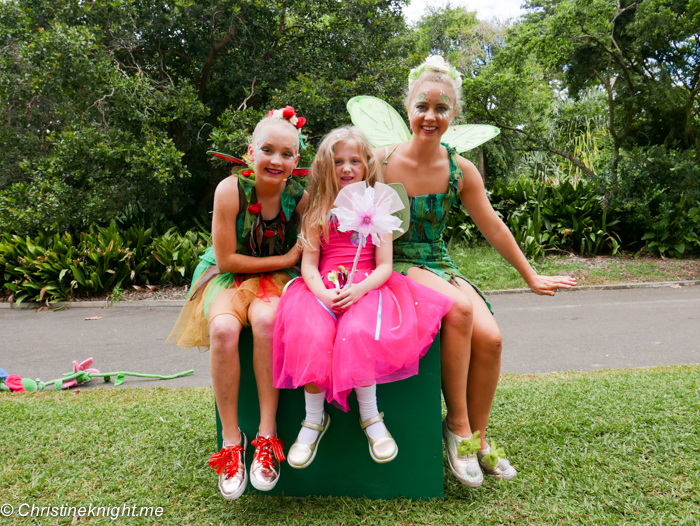 Tinkerbell and the Dream Fairies: Adventure to Bubble Land
The Royal Botanic Garden, Sydney
Dates: Sunday 9 to Sunday 30 April
Times: 10am & 12.30pm (No Shows Good Friday/Easter Monday)
No Shows (Monday 24 – Friday 28 April)
Prices: $25 for weekday/Sunday performances; $30 Saturdays
Group price 4 tickets $90 weekday/Sundays & Saturday $110
Bookings: shakespeareaustralia.com.au and ticketmaster.com.au
Cash and card sales available at the on-site box office unless sold
out, box office opens one hour prior to each performance.
We were provided with tickets for reviewing purposes. All opinions my own. Additional images courtesy of Shakespeareaustralia.com.au.