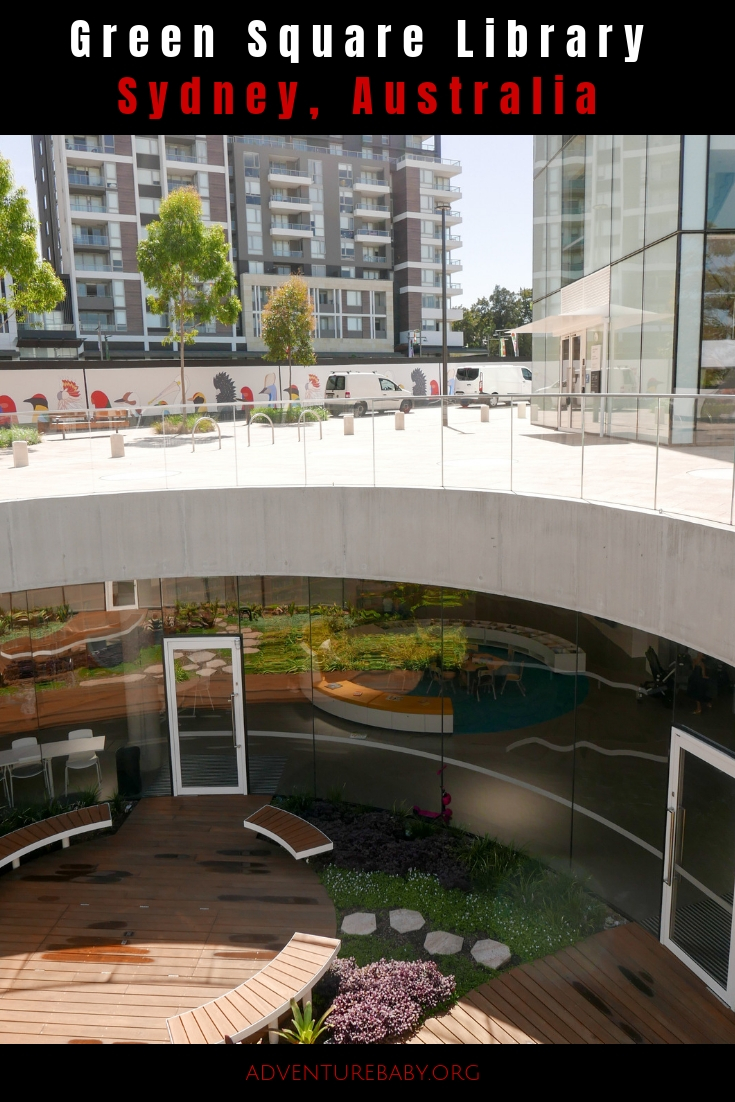 Green Square Library: Sydney's Underground Literary Oasis
Green Square, located in Sydney's inner-south, is on its way to becoming Sydney's most densely populated suburb. As 90% of its residents live in apartments, a library located underground is a genius solution to the eternal issue of space.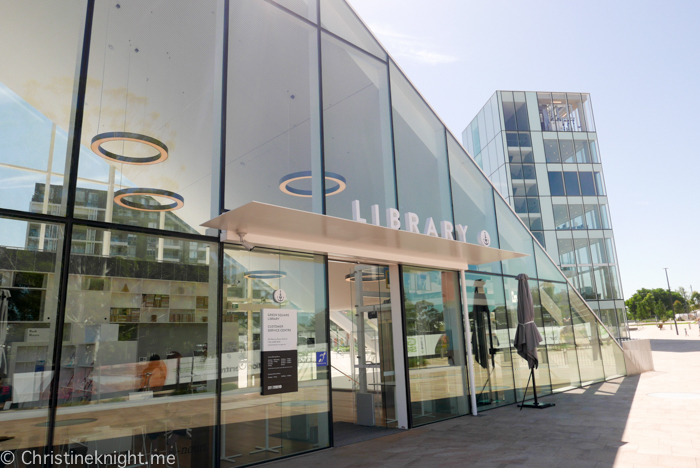 The new Green Square Library was designed by architect Stewart Hollenstein. It has a stunning subterranean design, with a glass pyramid entry that juts up above the ground and leads down into the main library level. The library is bright and light, thanks to a central sunken garden, amphitheatre and large circular lights.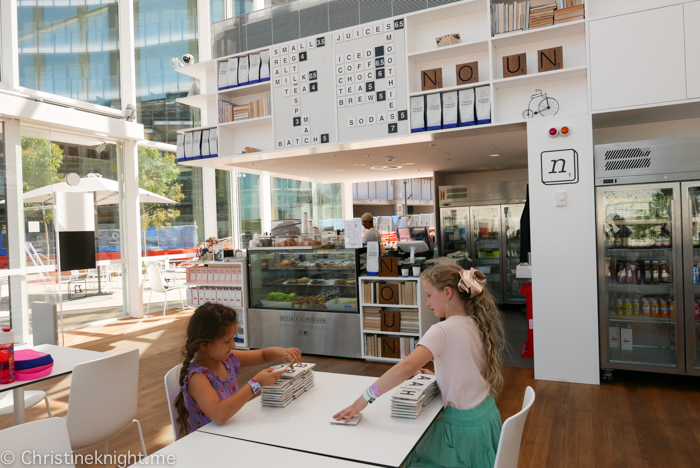 We loved the kid-friendly cafe at the entrance, where Jenga and ceramic letter tiles are on offer for kiddies to play with and caffeine is on offer for the adults.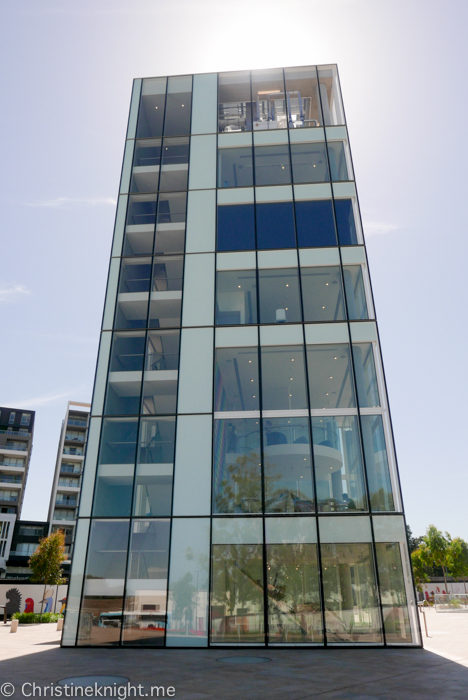 A 6-storey glass tower contains five levels of additional public resources, including a music and piano room that is available for hire.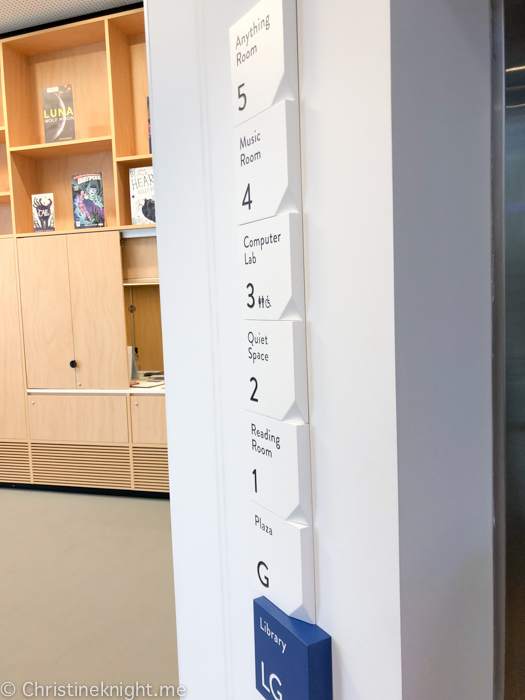 The library also offers the public a new collection of acoustic, electric and bass guitars that can be used for free, plus classic video game consoles pre-loaded with games. Choose from Atari, Sega, Nintendo and the C64Mini and let your retro self run wild.
If robotics or electronics are your thing, ask the library staff about the take-home makerspace kids, suitable for ages 5+. The kits have the ability to create instruments with a modular synthesiser kit or turn a banana into a touchpad to play online games.
The library also has its own computer lab which offers workshops in areas like coding, robotics, 3D printing, Adobe Creative classes for beginners to advanced in InDesign, Illustrator, Photoshop and Premiere Pro.
Kids will benefit from the computer lab too, with the library's school holiday and after-school programs where they'll get to create with the makerspace collection or learn programming with MIT Scratch.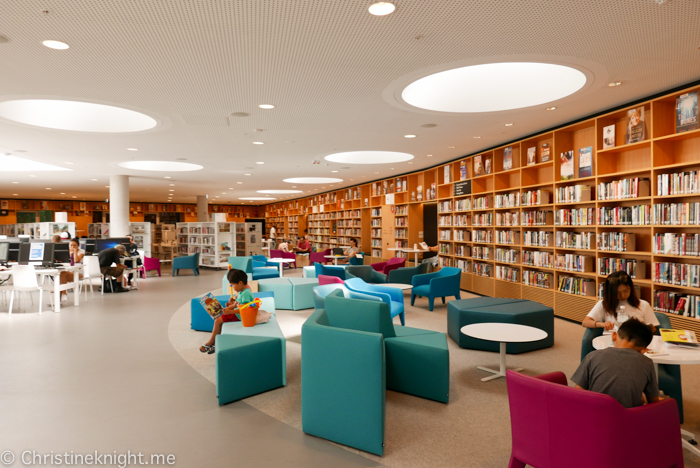 Down in the lower ground level of the library there is plenty of space to browse the books, particularly for kids.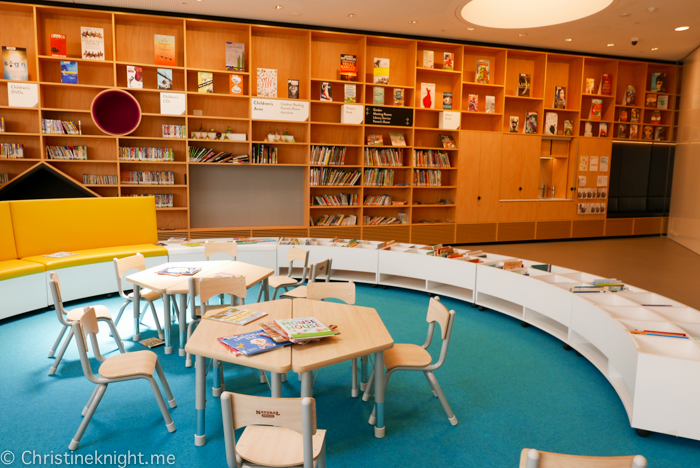 The littlest library patrons have been given their own dedicated space to read, play and create and the little wall nooks are cute and enticing.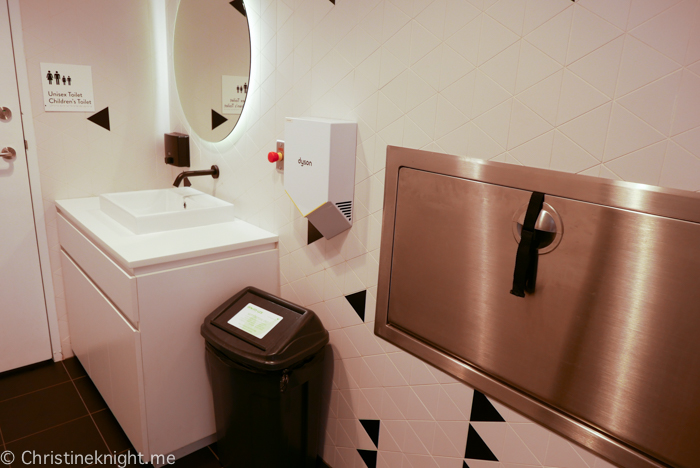 A family room is available with change table, padded seat and child and adult toilets.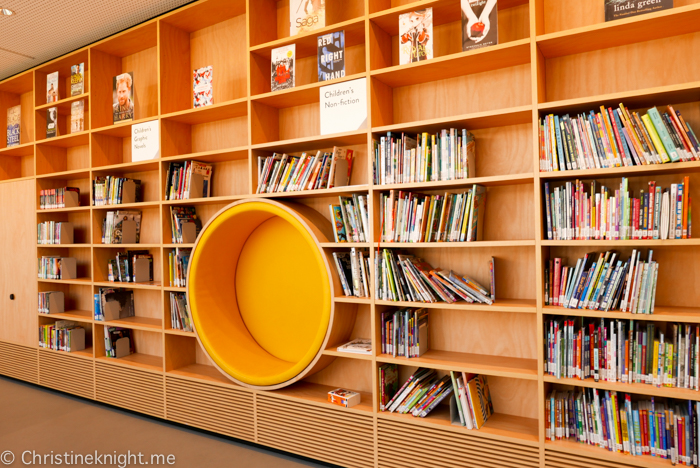 The sunken garden is also a hit with the kids.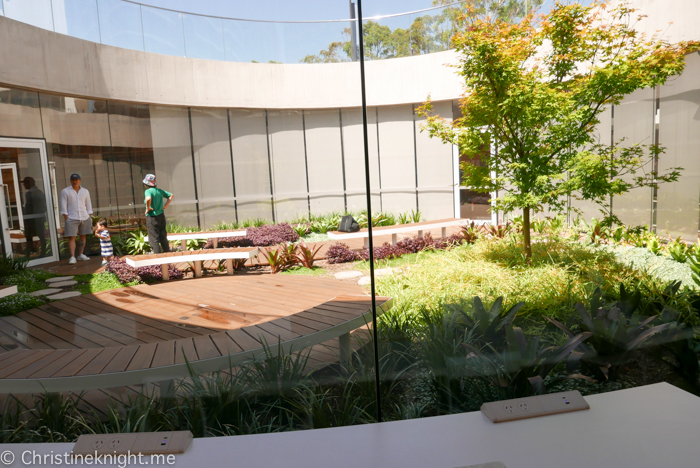 If kids aren't your thing, try the reading room in the tower. With its insanely colourful and need art installation on the wall, you'll be hard pressed to focus on your book and not take pretty pictures instead.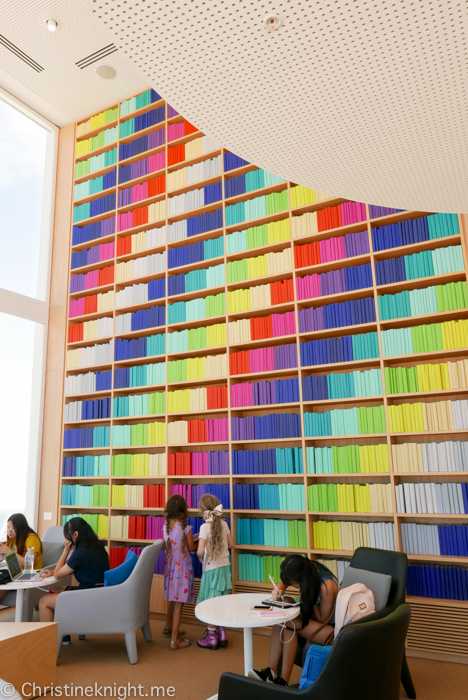 There is also an additional quiet reading level which is filled with bean bags to relax in.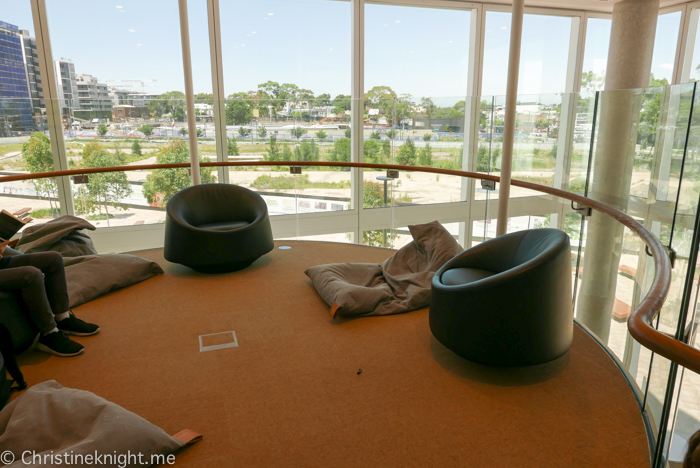 Books not your thing, but movies are? Borrow a GoChip Beam and enjoy hot movies and TV shows. Each small GoChip comes loaded with 5 movies or a TV series and can be wirelessly connected your device.
Connect to the library's free wifi to enjoy your shows in the comfy air-conditioning.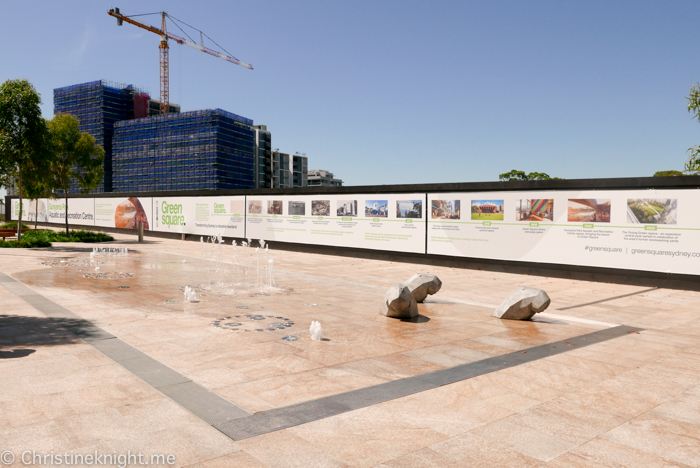 At the plaza level, a water play zone offers kids a place to run around and cool down in summer.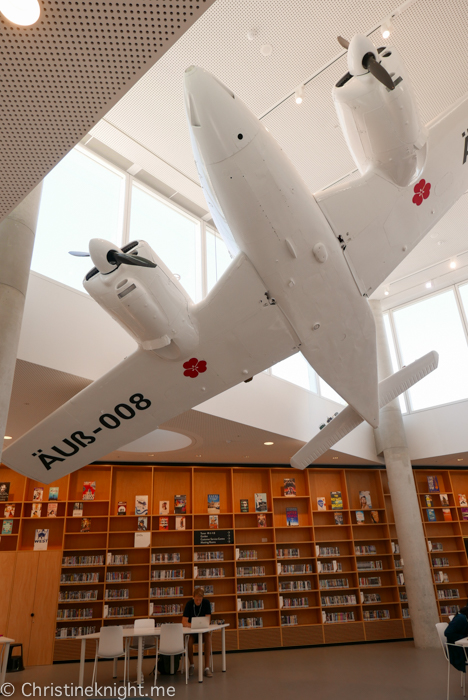 We seeing loved the artwork Cloud Nation from both inside the library and at the plaza level. The artwork features a repurposed vintage aircraft which has been suspended from the library's ceiling.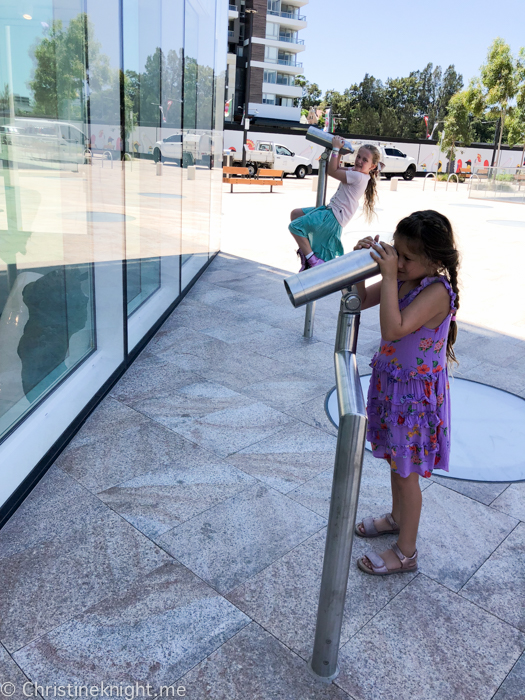 The wings of the plane have been outfitted with the most incredible miniature lands that visitors can inspect using the monoculars outside in the plaza.
If you live in NSW you can join the library for free.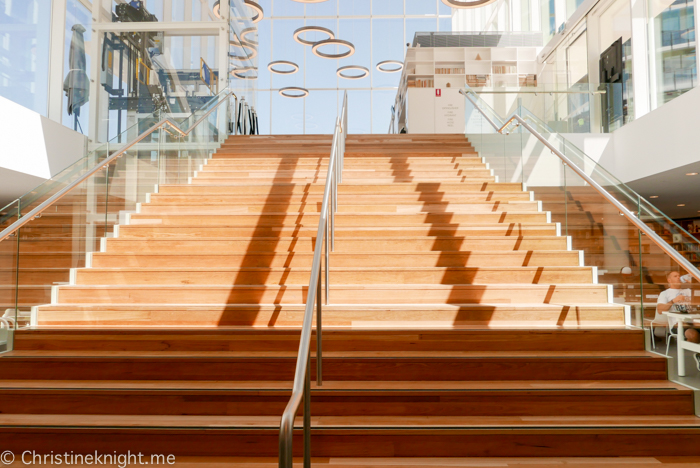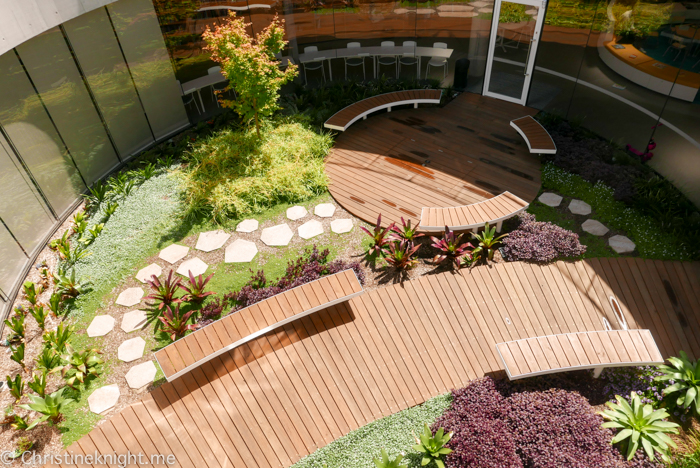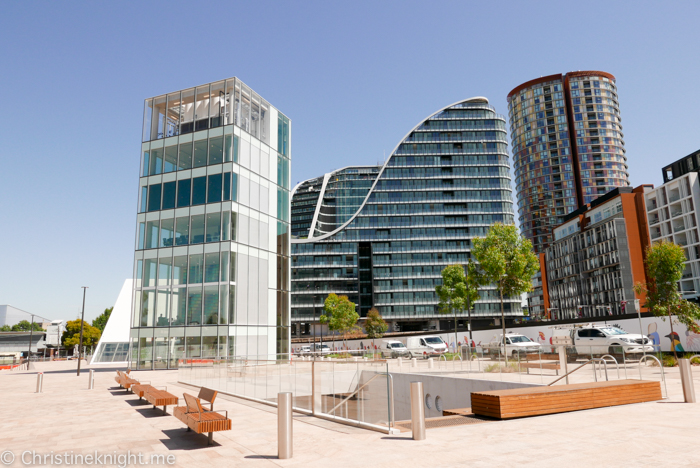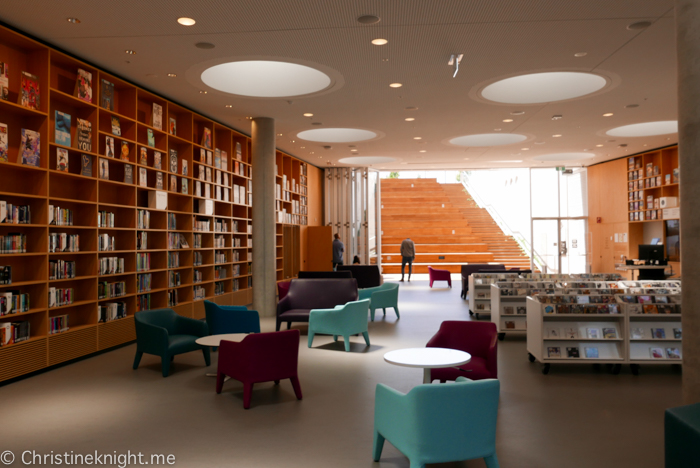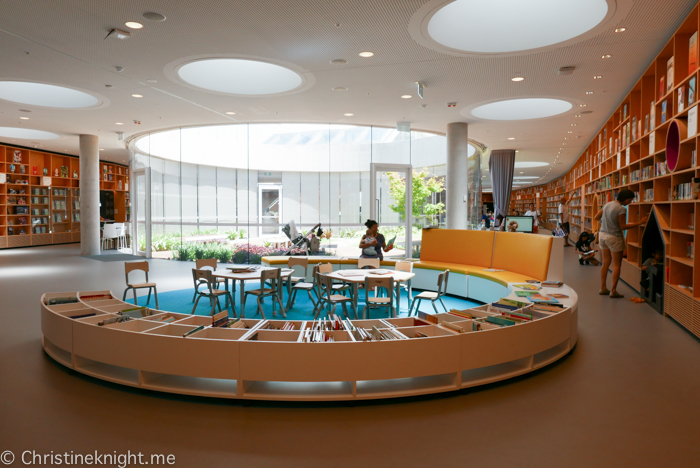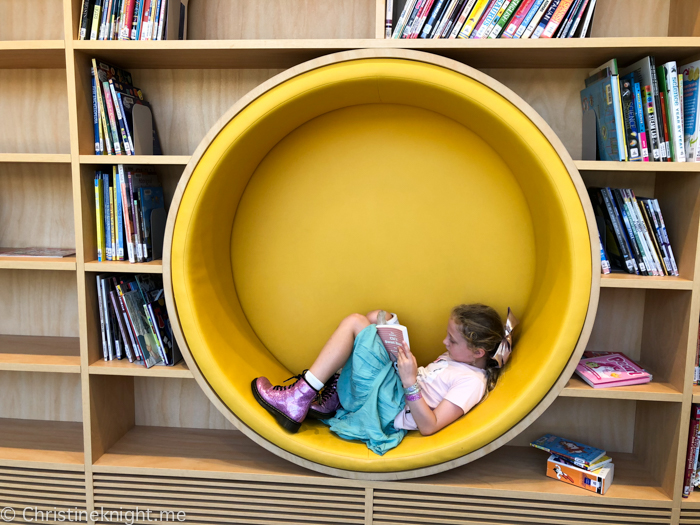 The library is currently best accessed by train – it is right near the Green Square train station. If driving, be aware there is currently only limited 2 hour ticketed parking available.

Green Square Library
355 Botany Rd
Zetland NSW 2017
Ph: (02) 9288 5010
cityofsydney.nsw.gov.au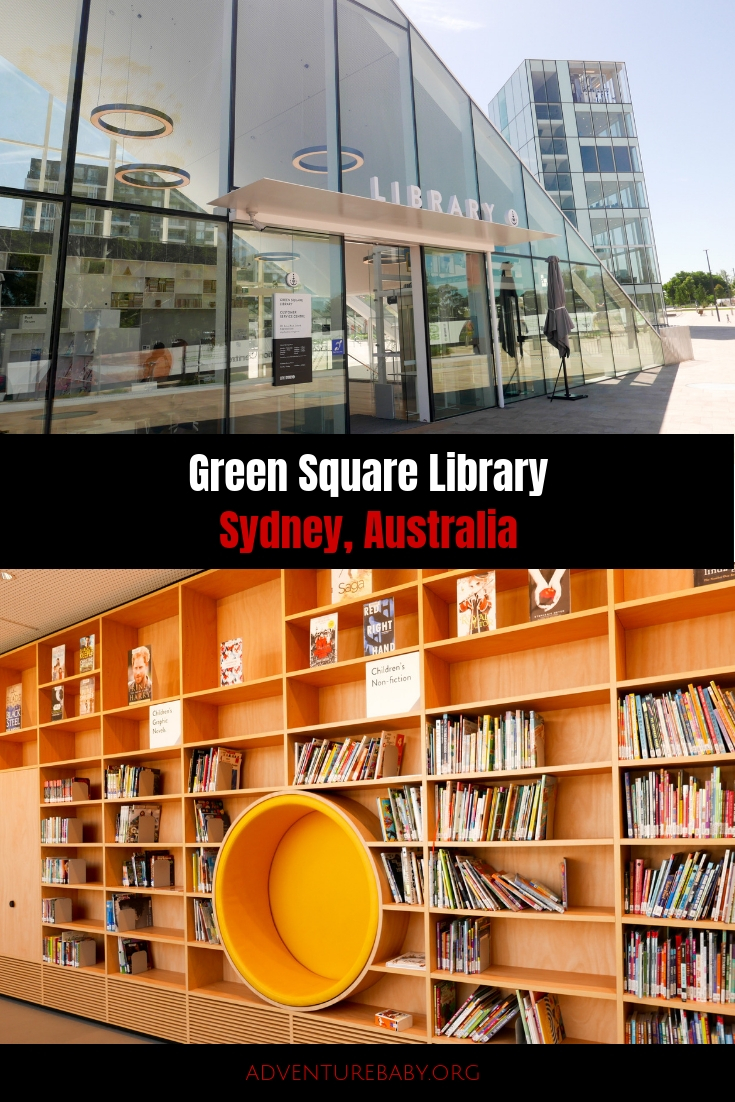 More things to do in Sydney
Find a list of the best things to do in Sydney with kids here.
Find things to do in Sydney for free here.
Get a list of the best kid-friendly beaches in Sydney.
Find the best animal experiences in Sydney here.
Visit the best kid-friendly restaurants in Sydney here.
Find the best high teas in Sydney here.
Head to one of the best museums in Sydney here.
Check out things to do in Sydney on a rainy day here.
Enjoy one of the best ocean pools in Sydney here.
First time visiting Sydney? Get tips for first time visitors to Sydney here.