We've been huge fans of aden + anais since we each first laid our hands on our aden +anais muslin swaddles when our babies were born. Many swaddles later, we were delighted to hear that the same brand that is synonymous with high-quality products for babies and toddlers had also released their mum + bub skin care and laundry care ranges. Both product ranges are free of all the nasty things you don't want touching your baby's (and your own!) skin (like phthalates, petrochemicals, and lots of other icky stuff).
We took each of the new products from the laundry and skin care ranges for a spin and here are our findings (giveaway at the end!):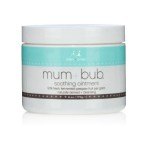 soothing ointment
Christine: I nearly jumped with joy when I saw that "pawpaw" was the focal element of this range. Pawpaw is an ingredient used in many of the skin care that I grew up with and loved in Australia. It's renowned for its soothing, cleansing and protective qualities for skin. A little goes a long way with this ointment—I've been using the tub for three months and have barely made a dent in it. I love using it as a lip balm, but I also use it to treat minor cuts, insect bites, and even wind-burn. On Cheese, I use it as a diaper ointment, or if she has minor grazes, and also as a lip balm! (She likes to copy her mama.) Available in two sizes (3oz tube, $15.95; 6oz tub, $28.95).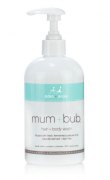 hair + body wash 
Christine: I love using this hair and body wash on Cheese. A small squirt in the hand covers her completely, foams up well, and gets her squeaky clean. She smells fresh (must be the inclusion of Australian Sandalwood in the ingredients) and her skin feels silky afterwards. The wash is moisturising, tear-free, and can be used to wash and condition hair as well. Comes in one size, (12 oz bottle, $15.95.)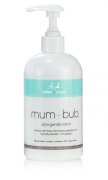 ultra-gentle lotion
Alexis: I was sold on the smell of the lotion alone, but when I used it on Little J after his bath I found that it was also rich without being sticky. It absorbed right into his skin. Little J has sensitive skin and is prone to eczema but he has done really well with this lotion — his skin is soft with no rough patches. Plus, it is cheaper than some other comparable "natural" high-end lotions that I have used on him. I also like that it was formulated with a dermatologist. (12 oz pump dispenser, $15.95.)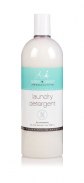 detergent
Alexis: The Laundress New York (a brand known for their gentle yet effective, eco-friendly, and toxin-free products) and aden + anais came together to develop this deliciously smelling and naturally derived line of laundry products. The result is nothing short of heavenly. I've always lusted after The Laundress products but have never had the heart to fork over half a paycheck for them. But ever since I had a baby, I've been paying extra attention to the ingredients in my products and how they affect my son's skin (and yeah, paying extra dough for it as well). I love the way his clothes and mine smell. It is absolutely intoxicating, plus I know that we are not wearing any extra chemicals along with our summer wardrobes. I use a smaller amount than the label recommends for a regular load in my washer, and it still does the job. Eau de aden + anais! (33.3 oz bottle, $22.95.)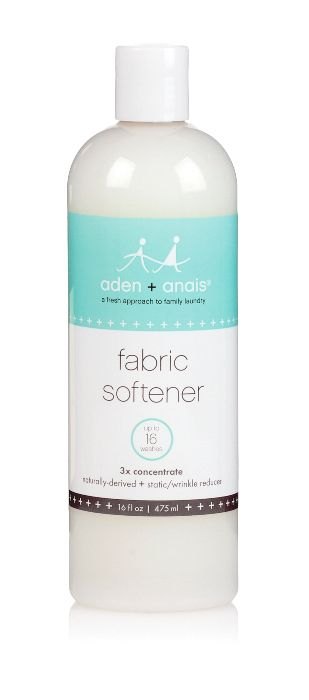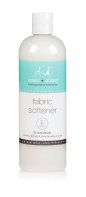 fabric softener
Christine: aden + anais recommend using the fabric softener with the detergent in every wash. I've been using it as directed and our clothes are definitely soft and smell amazing. The fabric softener is naturally-derived and free of petroleum, dyes, SLS and tallow. (16 fl. oz bottle, $16.95.)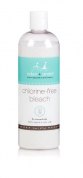 chlorine-free bleach 
Christine: I've been using this bleach in conjunction with the detergent and fabric softener, and I've definitely noticed that our white towels look crisper and whiter. The dirty marks from ice-cream-covered toddler hands have come right out. Nothing short of a miracle.
(16 fl oz bottle, $15.)
GIVEAWAY!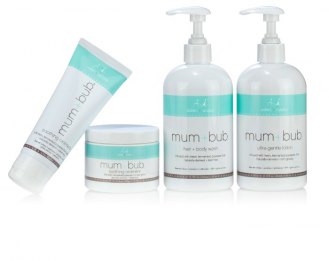 We love both ranges so much that we have arranged for one lucky reader to win an entire set of the mum + bub skin care and laundry care ranges, plus one signature "Monster Mash" burpy bib set. Total prize value is $145.70.
Competition closes midnight, Tuesday August 27, 2013.
Entry open to US mailing addresses only.