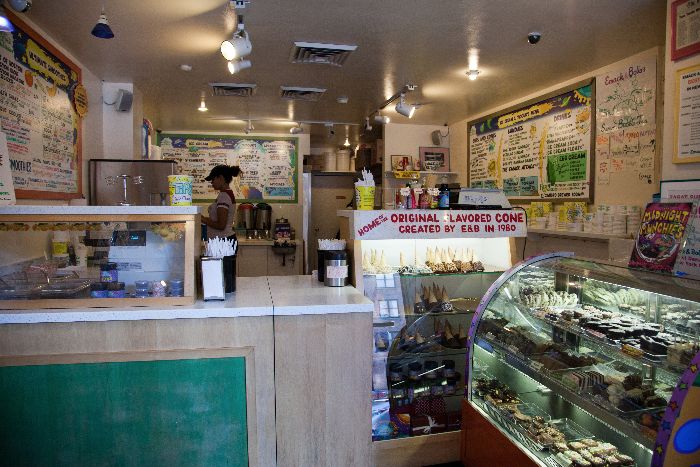 I've been known to walk a long way for ice cream. Such as this day, when I walked from the west side of Central Park, at 95th street, to 1st avenue and 82nd street just to check out Emack and Bolio's and satisfy my ice cream craving. (Tip: I actually advise doing this as then your ice cream is totally guilt-free.)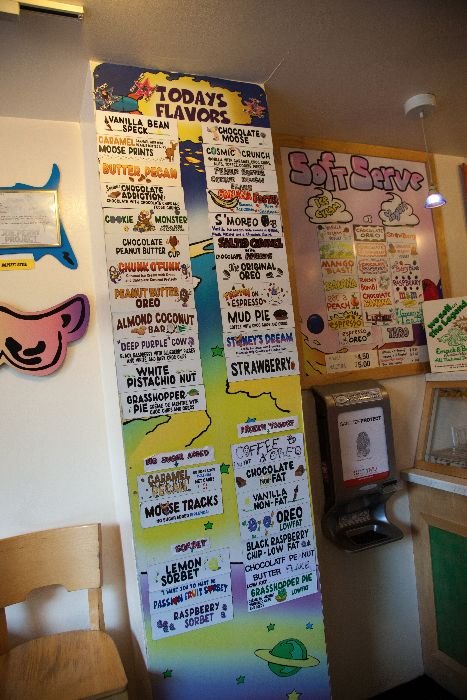 This ice cream chain out of Boston specialises in wacky flavors, and are the originators of the "flavored cone" (think waffle cone covered in Fruit Loops, Fruit Pebbles or Oreos). I'm a huge fan of ice cream with big chunks of goodies in it, which is why, after reading a review describing them as similar to my long-time love Ben & Jerry's, I badly wanted to check them out.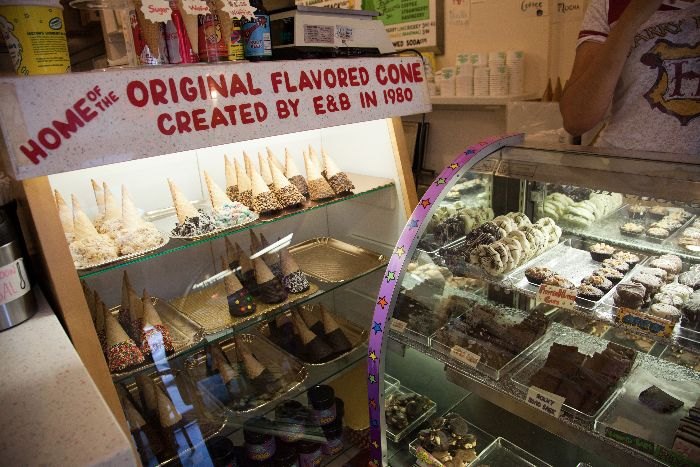 The flavors (they boast 100 per year) are indeed wacky. Flavors on the menu include "Caramel Moose Prints" (I'm guessing caramel … and moose?) and "Cosmic Crunch" (vanilla with caramel, choc chips, nuts, toffee, cookies pieces).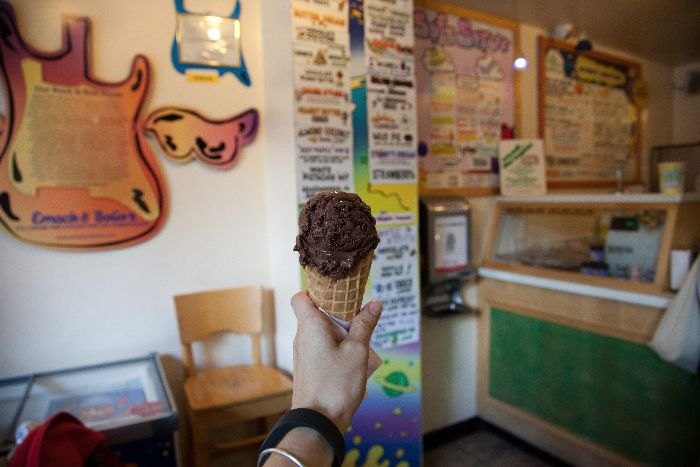 The staff were super friendly and happy to hand out as many samples as I wanted to try. I sampled "Purple Cow" (black raspberry with white and dark choc chips). It was delicious, but I was in the mood for something a bit more chocolatey, so I settled on "Serious Chocolate Addiction" (chocolate with chocolate chips and fudge chunks — single scoop, $4.25). I was told that these are two of their most popular flavors, and I can certainly see why. The chocolate ice cream had lots of big chunks of other chocolate goodies, swirled in a rich, delicious ice cream base.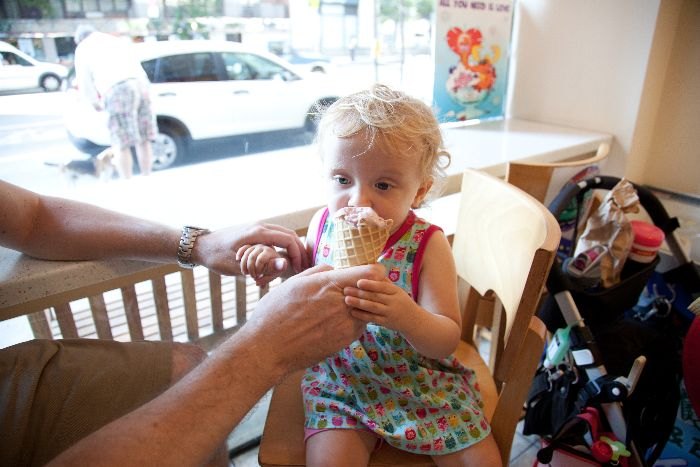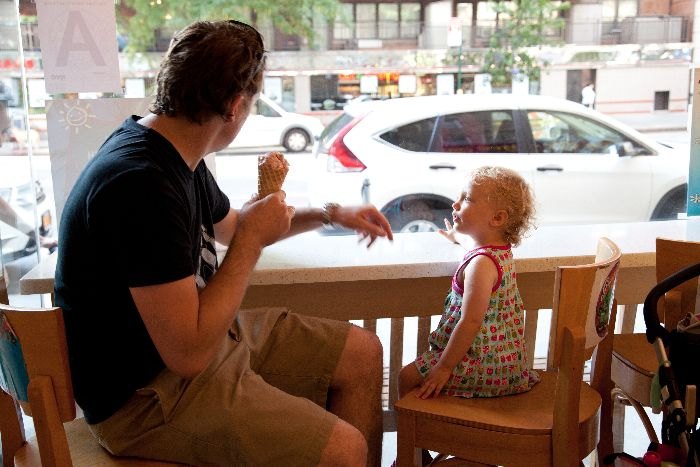 We sat on stools and people-watched while we enjoyed our ice creams. Note: there are only bar stools at the window to sit on. No chairs and tables indoors. You can, however, sit outside on the bench with your stroller parked in front of you.
Last bite: A fun place to stop for some seriously funky ice cream. Delicious treats for adults and kids alike.
Highchairs: No.
Stroller storage: No.
Easy access: Yes.
Change tables: No.
Kids' menu: No.
Emack and Bolio's
1564 1st Ave
New York, NY 10028
Phone: (212) 734-0105
Prices $
Hours: Sun-Thur 12pm-10pm Sun 12pm-11pm