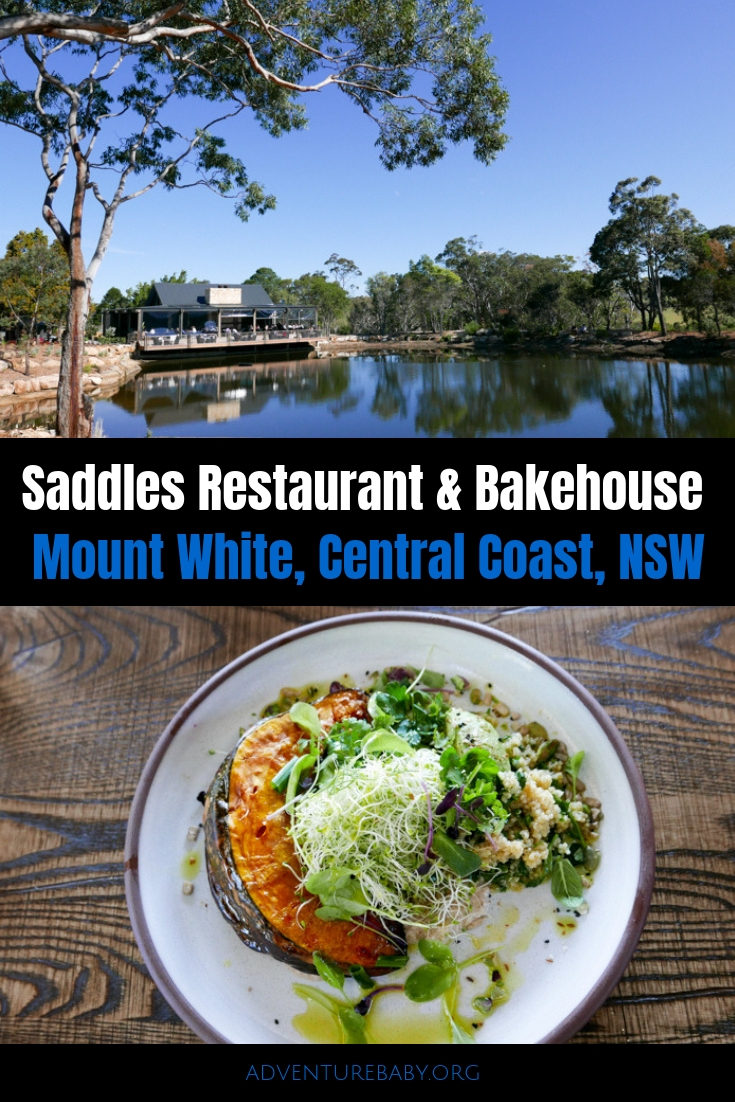 Saddles Bakehouse and Restaurant Mount White
A stunning new bush restaurant on the Central Coast, Saddles Mount White is the perfect destination dining location for those wanting to escape Sydney for the day and immerse themselves in nature.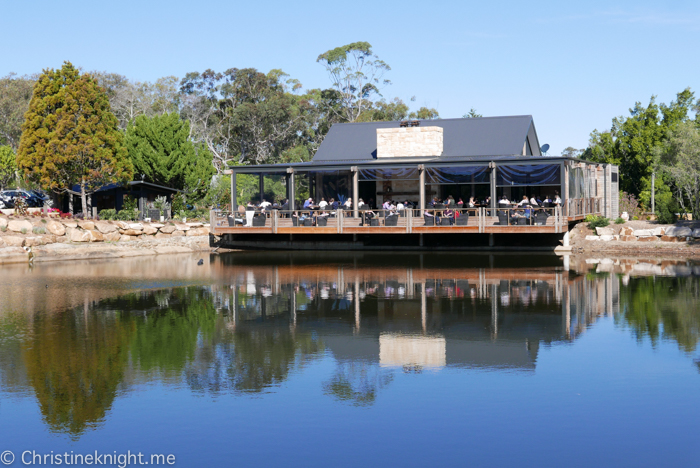 The homestead-like restaurant and 28-acre property is located in Mount White, only an hour drive from the Sydney CBD. The venue itself is perched on the edge of a dam with bush surrounding, making it feel like you're in a remote bush location, rather than actually being quite close to a busy freeway. The serenity is pretty fine!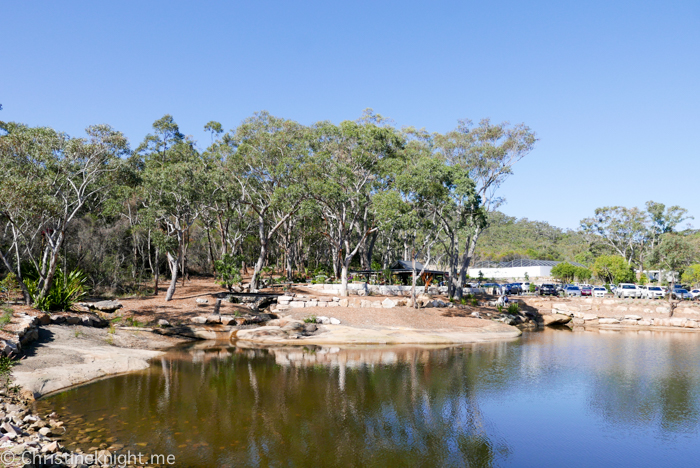 The balcony wrapped around the deck of the homestead is a great spot to look over the dam while eating, but we loved our indoor table where we could enjoy the highly detailed interior set up. The bespoke saddle bar stools, from which the restaurant gets its name, are in hot demand for adults and kids alike. The workmanship that's gone into these saddles from local craftsman Heath Harris is just incredible, as it the detailing in the entire venue.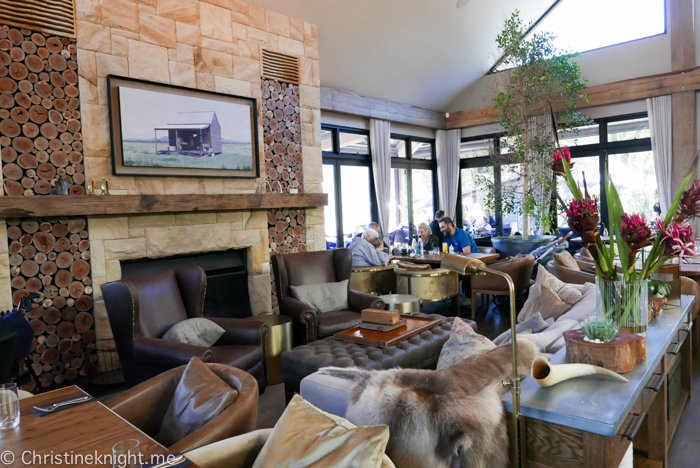 The kitchen produces a reasonable range of dishes made with local produce and herbs from the garden. There are a lot of in-house baked pastries on the menu which makes for not as much variety as you might hope for, particularly if you're vegetarian or vegan.
After inquiring about other options I found out the chefs will prepare a special vegan main that changes daily. On the day we dined it was roast pumpkin with quinoa, avocado and cashew cream.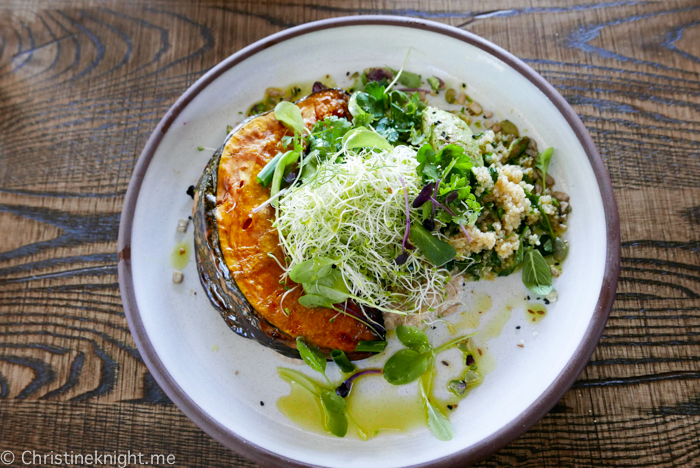 There is no kids' menu at Saddles Mt White, however the staff will prepare either a smaller portion of the trout or pork sausage roll for kids when asked. Babyccinos are available  and kids can request a scoop of ice cream for dessert (neither are on the menu).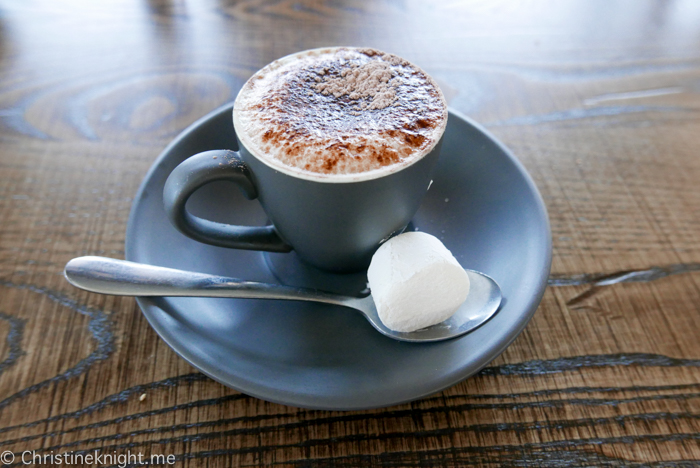 Our family ordered the house made bread & fromage blanc (with Rylestone extra virgin olive oil , olives & herbs $5), grilled ocean trout (with quinoa, beets, sunflower, pistachio & lemon dressing $36), roast Little Hill farm chicken (with eschalot, pea shoots & sugar snaps, brioche & almond crumb $34), Saddles beef, red wine, pearl onion & mushroom pie (with potato puree $24), chips (with herb salt, chive mayonnaise $9), iceberg lettuce (with herbs, avocado, citrus, pistachio, lemon & olive oil dressing $14). For dessert we enjoyed the tiny almond and mascarpone pavlovas, $6.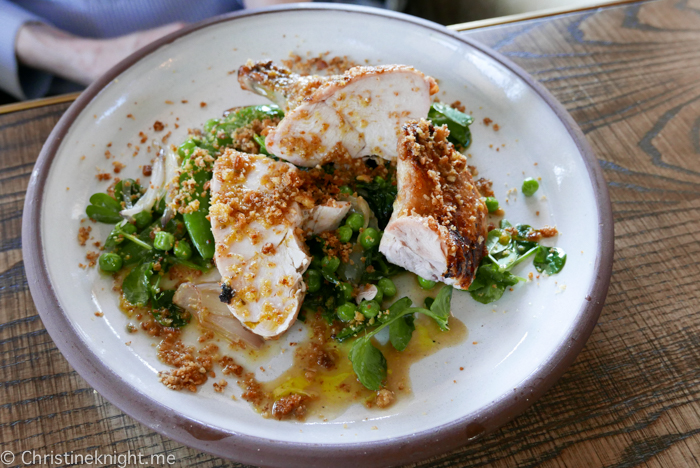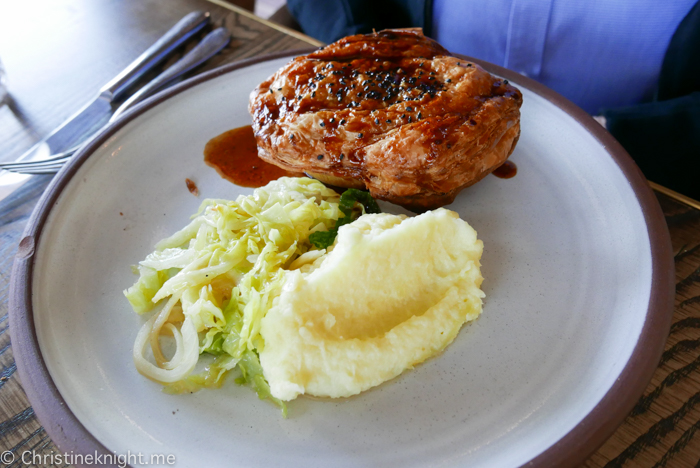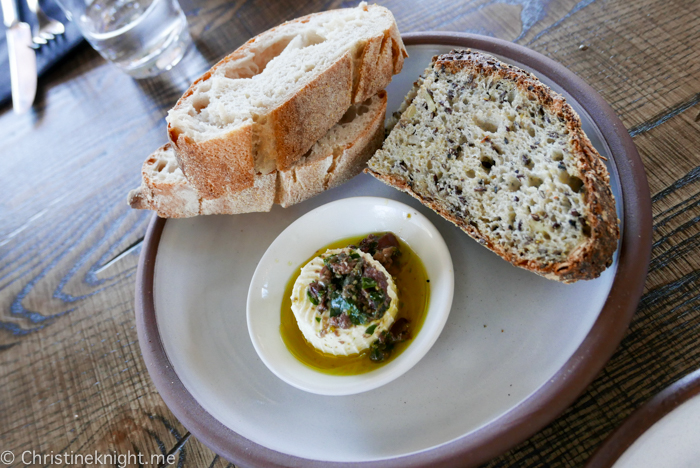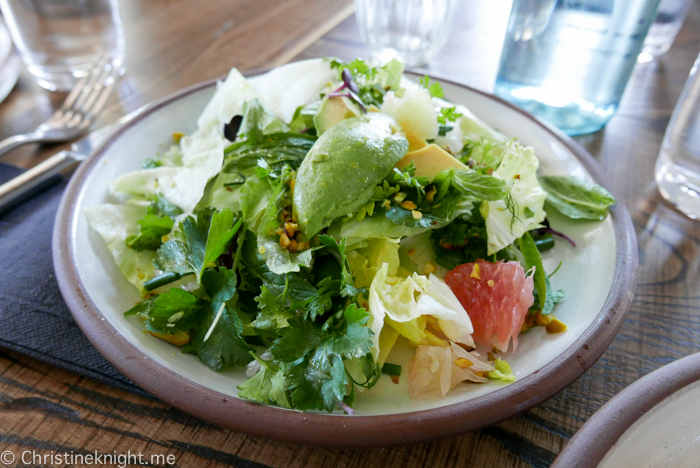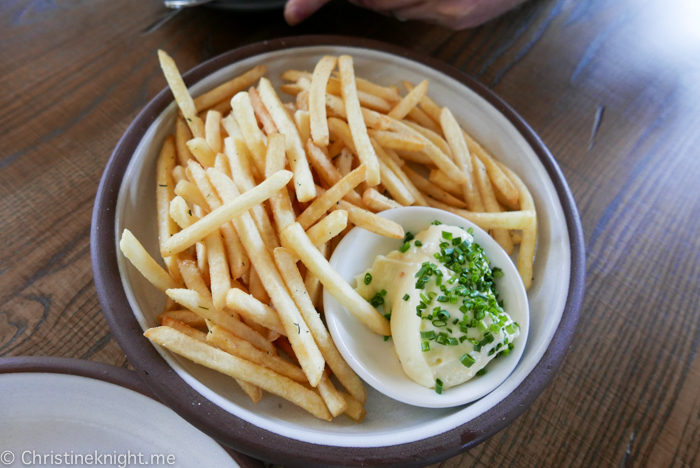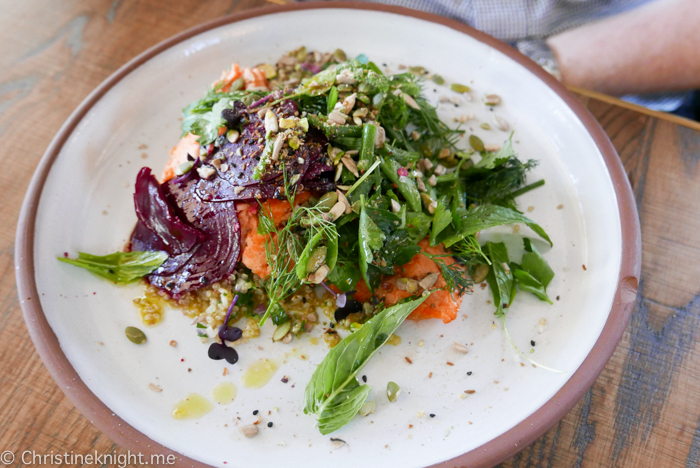 We found the food to be excellent. All extremely tasty dishes with vibrant colours throughout. The locally-grown herbs certainly made a difference when it came to the flavour of the meals. We also had excellent service from an extremely efficient and friendly staff member, which made our stay welcoming and enjoyable.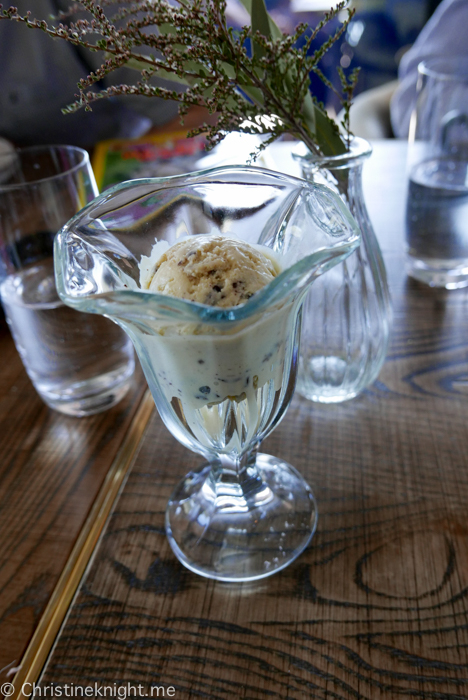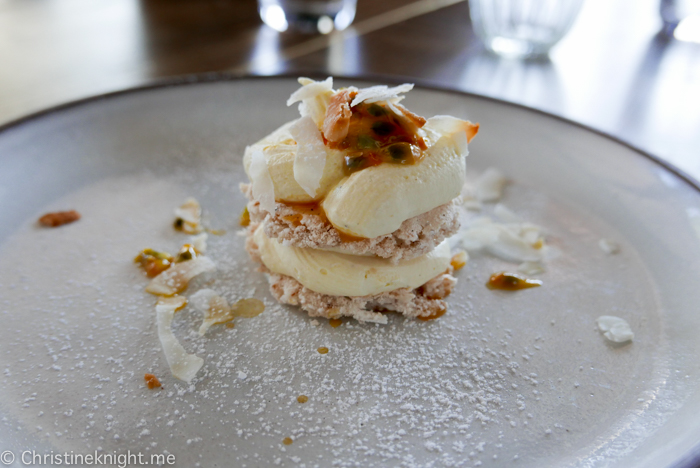 After dining take a walk around the dam to stretch your legs, poke your head in the garden centre and check out the various fruit trees and herbs growing around the property. We found various types of citrus, plenty of herbs and even an avocado tree.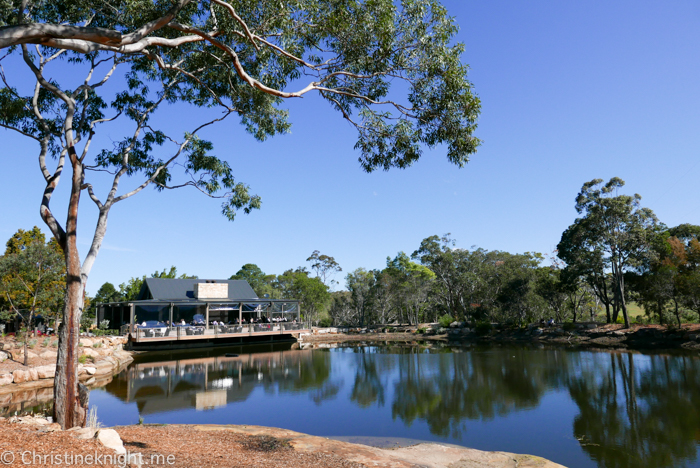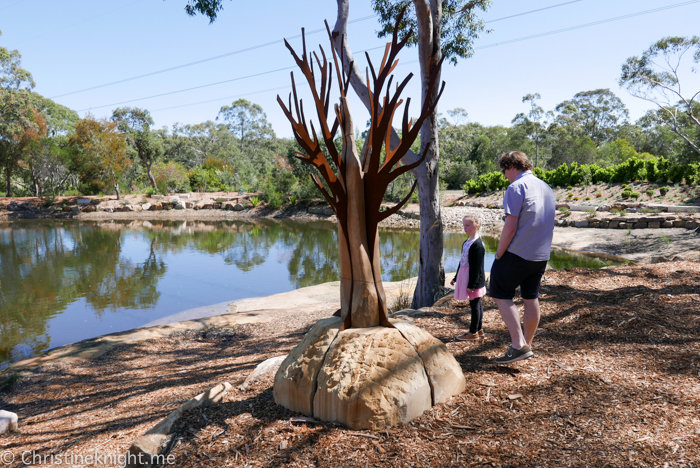 If you don't want to dine in, grab a coffee and pies, tarts and lamingtons and eat them by the dam.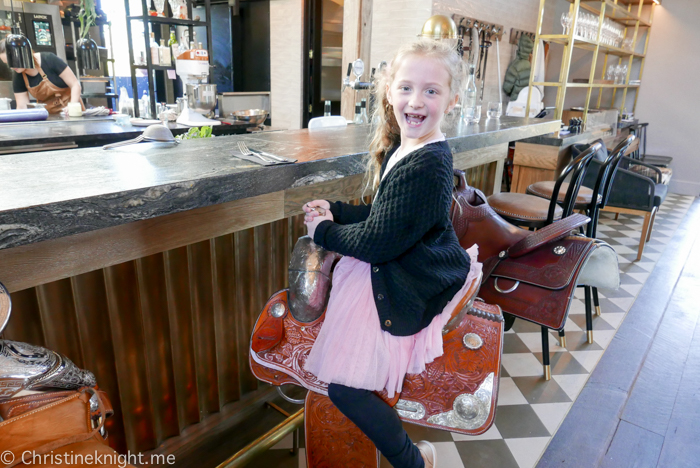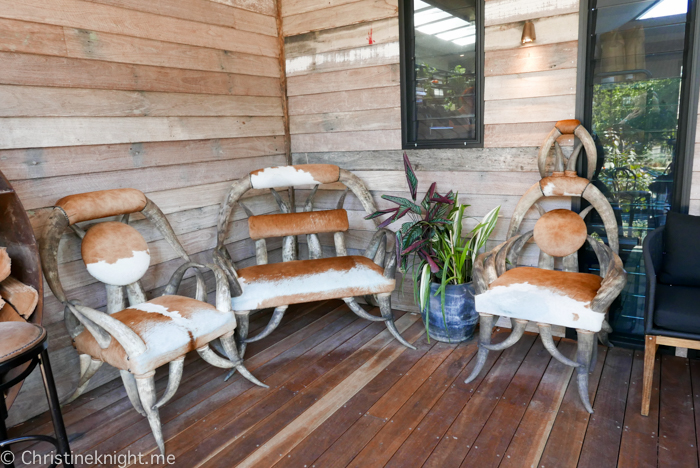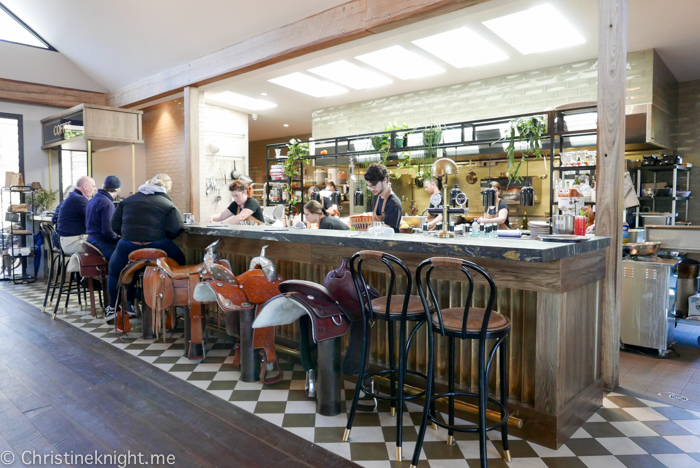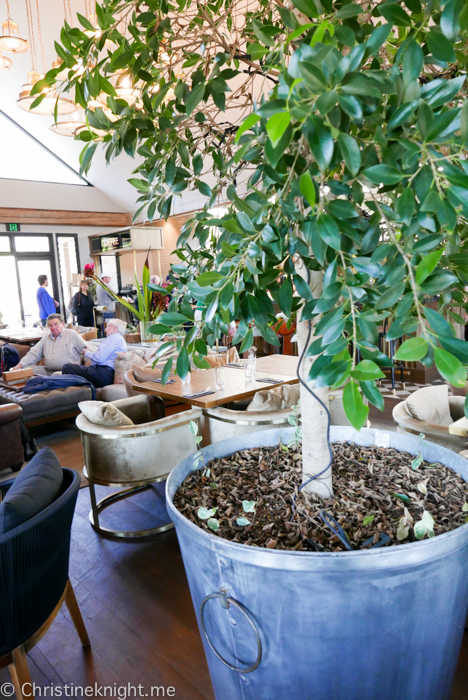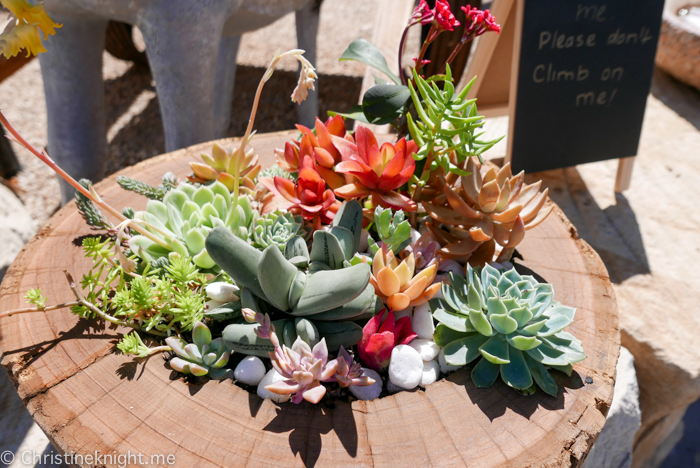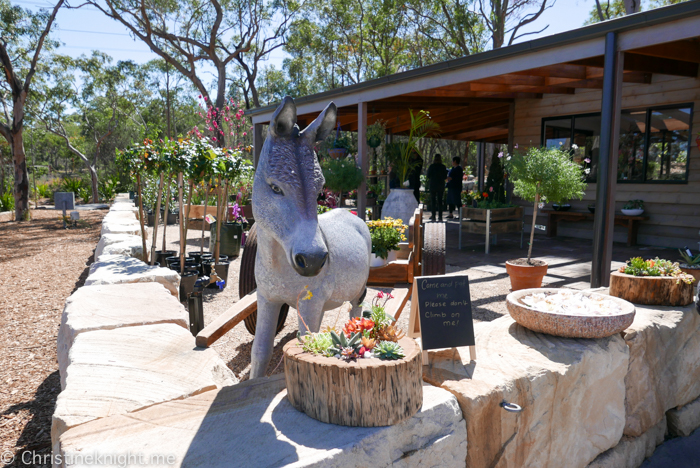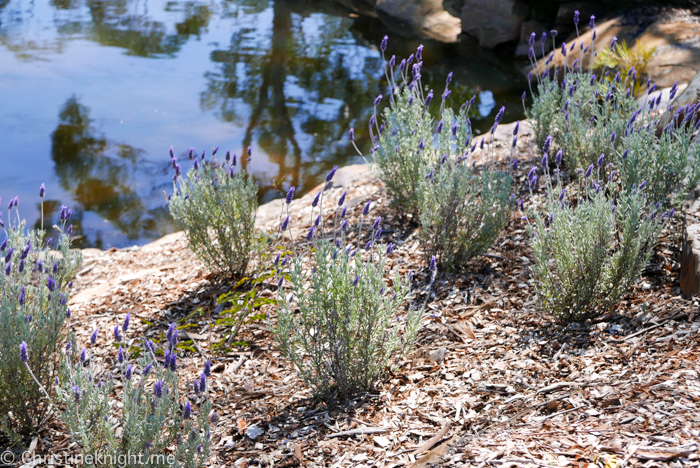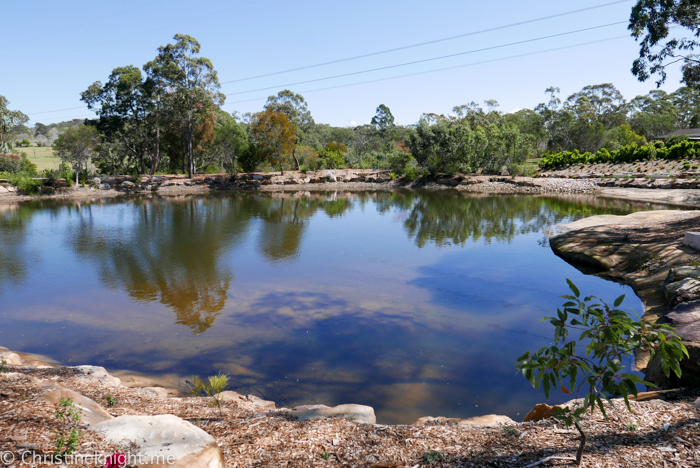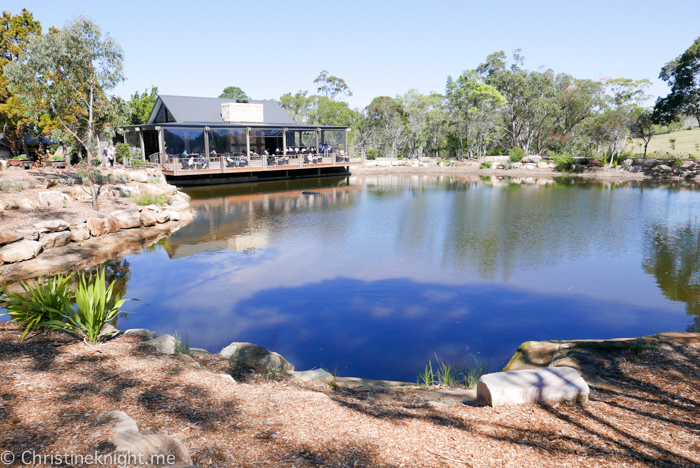 Saddles Restaurant and Bakery
20 Ashbrookes Rd, Mount White
saddlesmtwhite.com.au
More things to do in Sydney
Find a list of the best things to do in Sydney with kids here.
Find things to do in Sydney for free here.
Get a list of the best kid-friendly beaches in Sydney.
Find the best animal experiences in Sydney here.
Visit the best kid-friendly restaurants in Sydney here.
Find the best high teas in Sydney here.
Head to one of the best museums in Sydney here.
Check out things to do in Sydney on a rainy day here.
Enjoy one of the best ocean pools in Sydney here.
First time visiting Sydney? Get tips for first time visitors to Sydney here.