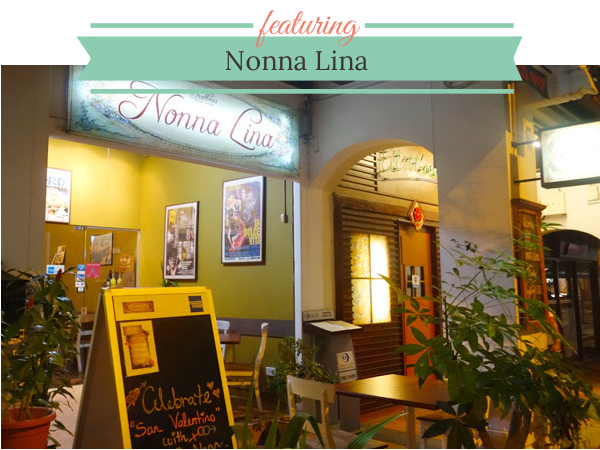 I'm cheating a little here… I'm doing a shout-out about Trattoria Nonna Lina as a kid-friendly place to go to, but I actually went there without kids! So full disclosure here: I was actually there on a dinner date, but was charmed by the homeliness of the restaurant and warm ambiance that I felt it would be totally somewhere I would bring the kids to. Not to mention how excellent their food is.. I know my kids would go nuts over their pasta!
Nonna Lina is a small and cozy restaurant tucked away in the Tanjong Pagar area. The Italian owner was outside and we felt like we'd stepped into an Italian family's home when we entered.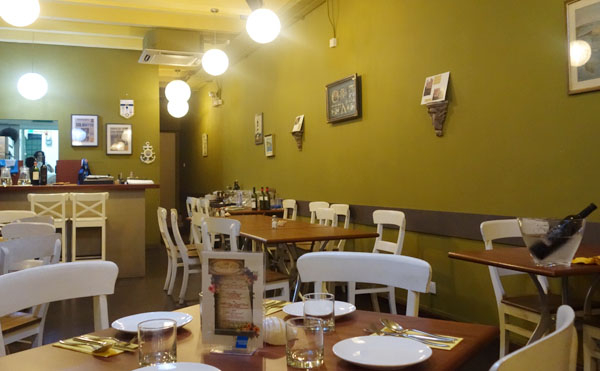 We were served some complimentary bruschetta, which was a very lovely touch. The tomatoes were fresh and creamy, and it was a nice little filler whilst we waited for our dishes to arrive.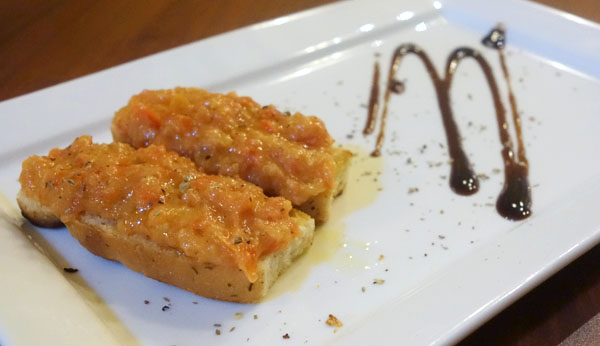 I adored the Homemade pappardelle with Italian sausages in creamy gorgonzola sauce ($27). Admittedly, it was a total artery-clogging dish, but it was so well executed! The thick pappardelle was cooked al dente and doused in the most gorgeous and luscious gorgonzola… oh how I love smelly cheese. The sausage (which was actually sausage meat) was tasty and chunky. I'd expected the dish to be a lot bigger, considering the price, but in retrospect it's probably best it wasn't since it was so rich.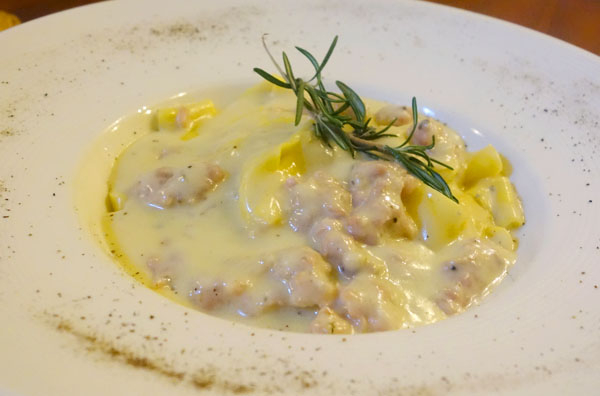 Their version of Finely sliced veal with truffle essence and porcini mushrooms, served with homemade potato mash ($31) surprised us because we thought they'd given us the wrong dish when it arrived. I'd expected the veal to be thin slices, escalope style. Instead, it was more like little thin slivers of veal – not that it was a negative thing, but we just didn't expect it.
This dish looked terrible (definitely not photo-worthy!) but it was a gorgeous dish – the veal was unbelievably tender, and the mushrooms plump and juicy. It was paired very well with the extra-creamy mashed potatoes.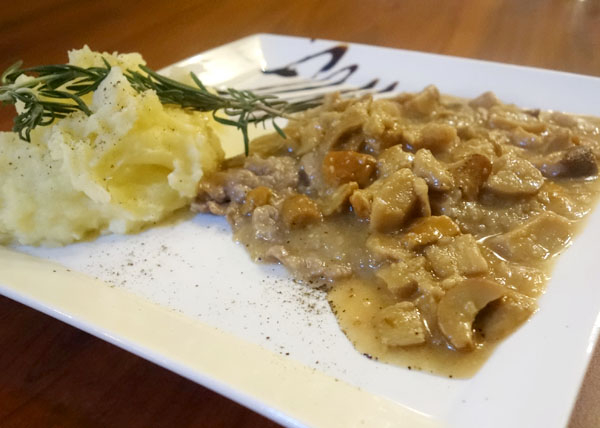 The STAR dish of the night was the dessert, Traditional homemade Italian chocolate and rum pudding with homemade caramel sauce ($16).
WOW.
I don't think I've tasted a better chocolate pudding.
The chocolate and rum pudding was dense yet not overpowering, silky smooth and slightly chilled. The flavour of the rum really came through, and lended a lovely potent kick to the dessert. The caramel sauce cut through the rum and the mix of the flavours was just top notch.
This was brilliant and one of the best desserts I've had. An absolute must order!!!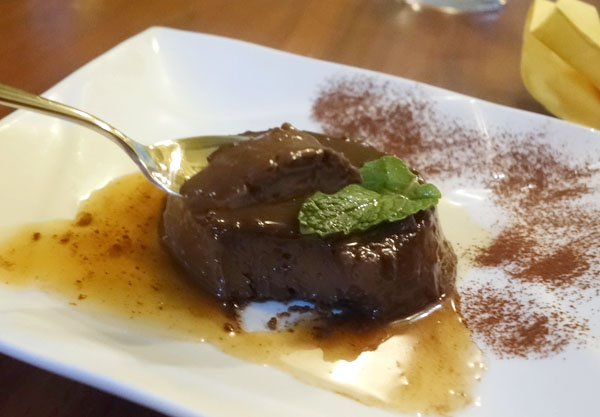 Last Bite: Trattoria Nonna Lina is the place to go for some homestyle Italian cooking. Their dishes are rich and flavourful, but it was their homemade Italian chocolate and rum pudding with homemade caramel sauce that really knocked our socks off!

Highchairs: Yes
Easy access: Yes
Change tables: No
Kids' menu: No
Trattoria Nonna Lina
4 Craig Road
Singapore 089664
Phone: 6222 0930
Prices: $$$
Hours: Mon – Sun: 12:00 pm – 2:30 pm, 6:00 pm – 10:00 pm