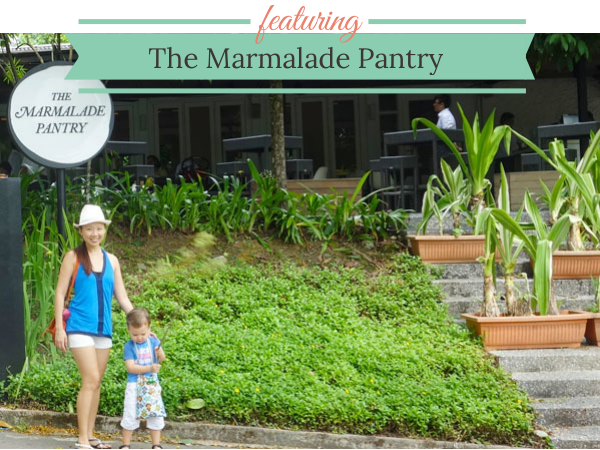 I've been to The Marmalade Pantry at the stables a couple of times, but never had a chance to write a review. I'm not sure why I never got round to it, because it's a fantastic place for the family! The car park area is outdoors (the restaurant is in a standalone building) so be prepared for a super-heated car afterwards, but at least in the meantime, you'll be dining in cool comfort indoors (though there are outdoor tables).
I've always loved The Marmalade Pantry for their drinks – they are consistently good. I personally find the Strawberry shake with ice cream ($9) is heart-stoppingly expensive (hey, it can get me THREE meals at the hawker centre!) but damn it is good. And at least it's served in a large glass. It's thick, full of ice cream, loads of flavour, and has fresh strawberries. The kids LOVE this shake, so this is always a must-order for us.
And their Iced Latte ($9) is always a winner. If I remember correctly, the menu said it had ice cream in it, but I also don't -recall ours having any on this particular day, apart from lots of ice to chill the coffee-poured-on-top-of-milk combination. It's a delight to have this chilled drink, though, on a hot and lazy weekend. Just a shame about the price!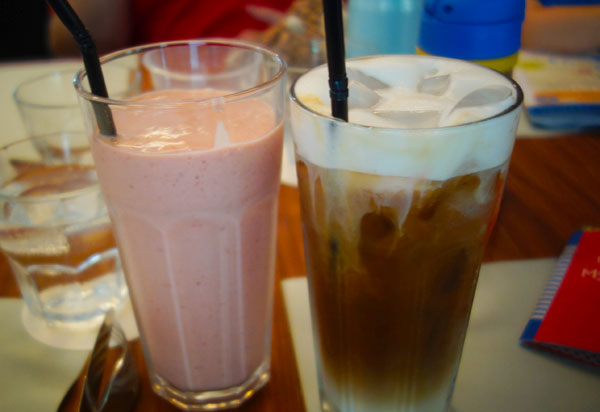 Hunter and Carter share a Scrambled eggs with sausages and toast soldiers ($12), from the kids menu. The polish half off each, and are still hungry. So I realise that the portion size is pretty small for a kid and very young children can order one meal each. The eggs are done well, and the sausage is tasty, so I'm just happy they've gobbled it all up.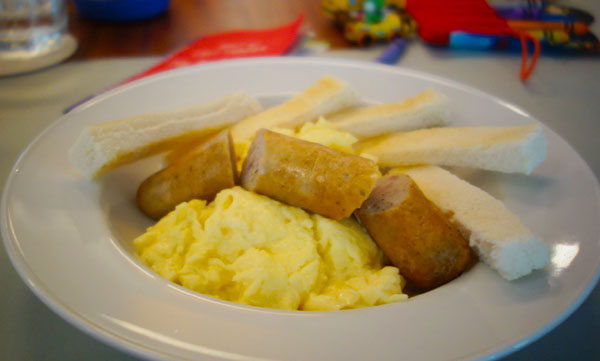 I'm impressed with the Steak sandwich with wasabi mayonnaise, caramelized onions and rocket ($24) and how it is presented. Laid out on a large platter, this is an EXCELLENT dish for a hearty eater – you won't be disappointed. Even if the steak and large bun doesn't fill you, there's a tumble of (absolutely delicious) sweet potato fries that will.
The Spaghetti carbonara with soft-cooked egg, bacon bits and parsley ($24) is freaking awesome. It always is, every single time. The sauce is beautifully creamy, the bacon bits are charred perfectly, and that wonderful poached egg…. ooh!! This dish is a winner if you're into more-ish creamy foods.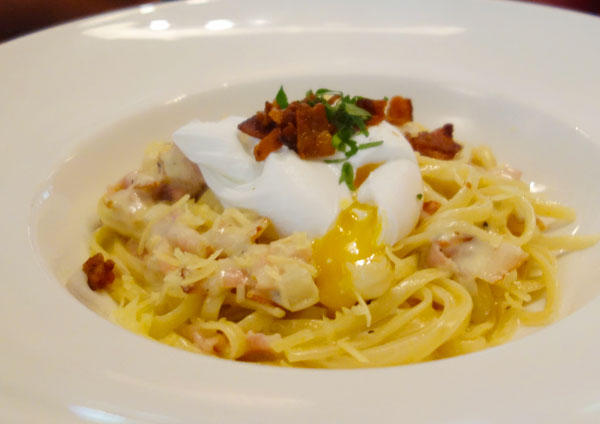 After you've had your meal, the kids can stretch their legs at the horse stables right outside. The grass is green, the great outdoors does such good thing for kids, and we are all happy. The kids are delighted to check out the horses up-close!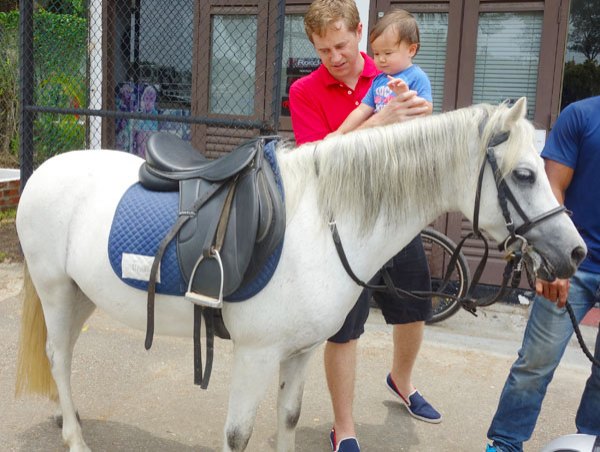 A bit of a photo dump, but I just adore these photos my girl friend took of the kids! Sorry for the photo spam! 😛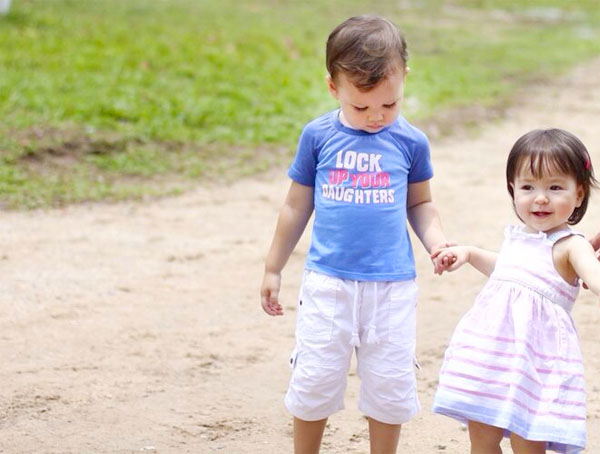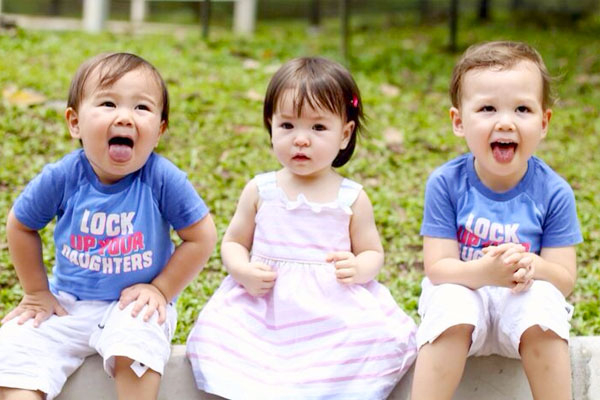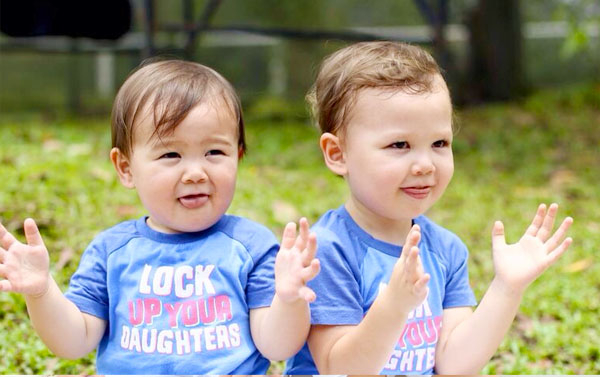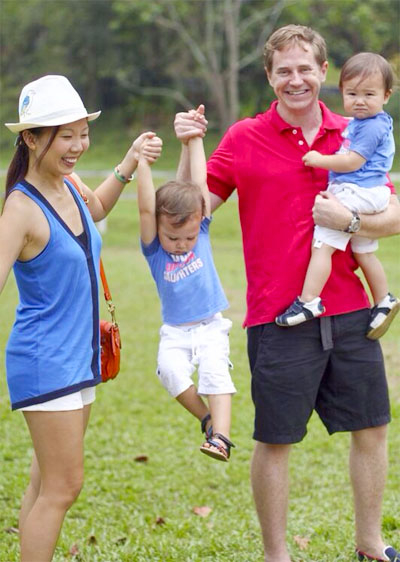 Last Bite: Marmalade Pantry do killer (but expensive) drinks, and delicious mains. But what we love most is checking out the horses afterwards!

Highchairs: Yes
Easy access: Yes
Change tables: No
Kids' menu: Yes
Marmalade Pantry
55 Fairways Dr
Singapore 286846
Phone: 6467 7748
Prices: $$$
Hours:
Tue – Fri: 15:00 – 23:00
Sat – Sun: 10:00 – 23:00