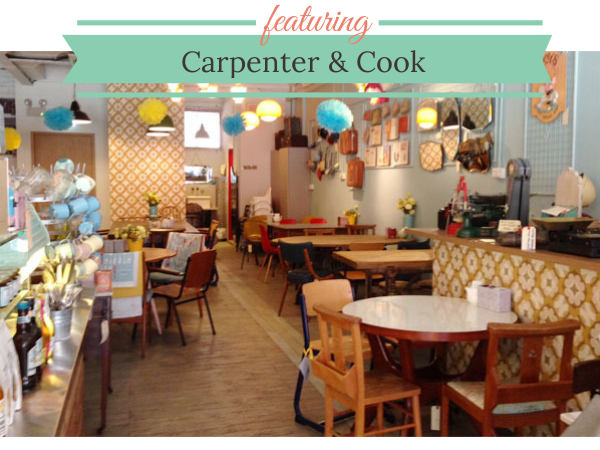 Carpenter & Cook has a pretty unfortunate location for most (it's far out west) but since I do live far out west, I consider it a pretty brilliant location! 😉 That said, I do reckon it's worth the trip because you'll find few (no?) cafes like it in Singapore.
Look at the cafe, in all it's beautiful vintage charm: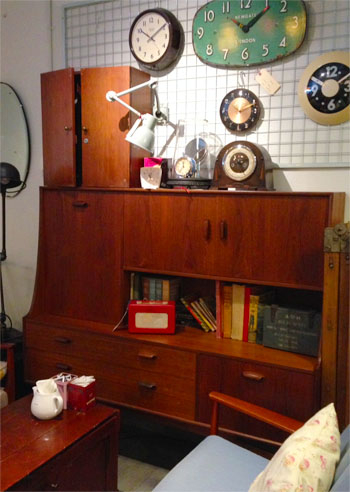 Most of the vintage decor and furniture in the cafe is up for sale, but they don't come cheap. Personally, I love poking around their lovely cookies-in-a-bag and homemade jam (which are delicious!).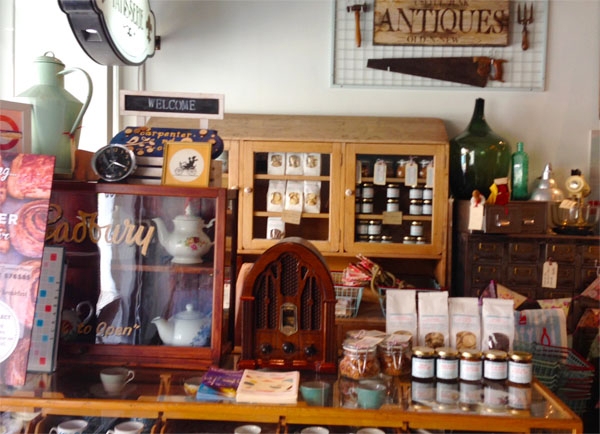 They don't do any freshly-cooked hot food, which is a bit odd and a huge shame. To compensate, they offer a (pretty impressive) selection of pastries, tarts, and desserts. Everything is displayed by the counter, which is fantastic for a visual order-er such as myself. I feel like I'm spoiled for choice!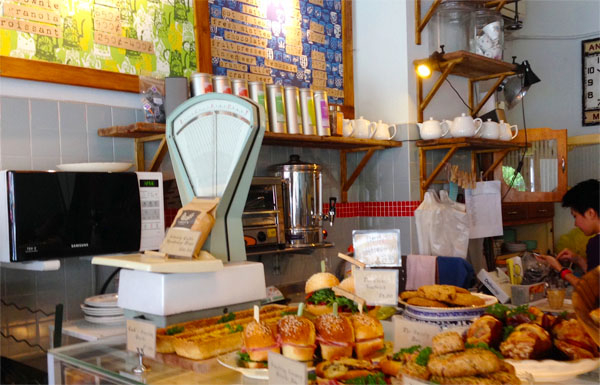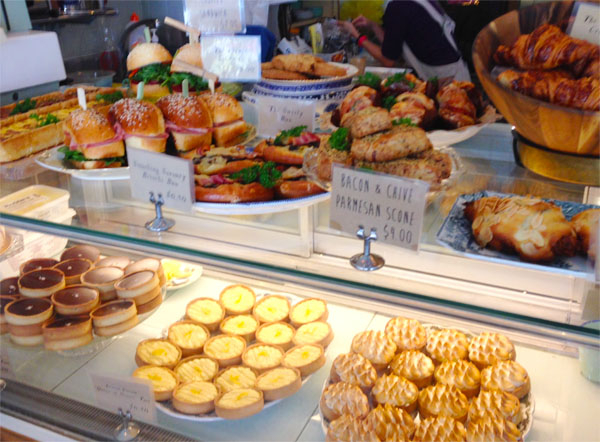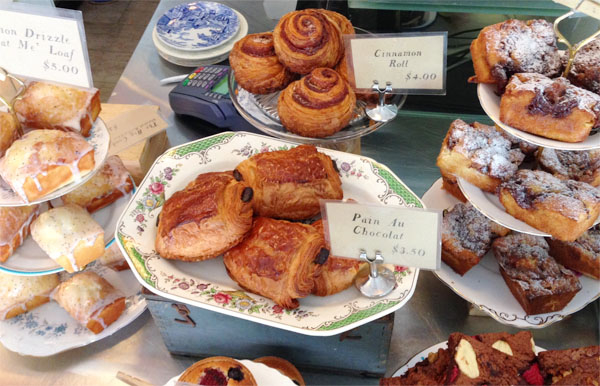 Some of their beverages are served in these gorgeous old-school mugs. I LOVE them. Complimentary water is offered – huge props to them for this!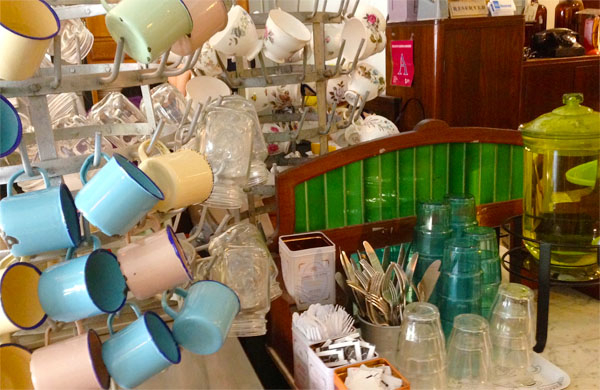 Their coffee comes in a tiny mug, but is deliciously creamy.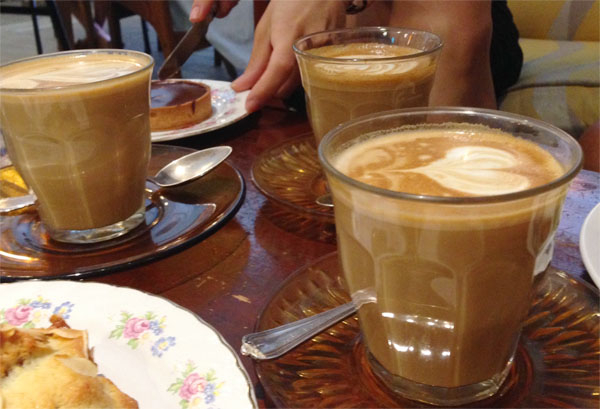 The Croissant is a total STAR. Flaky layers of pastry, with a buttery fluffy inside. Carter gobbled this right up!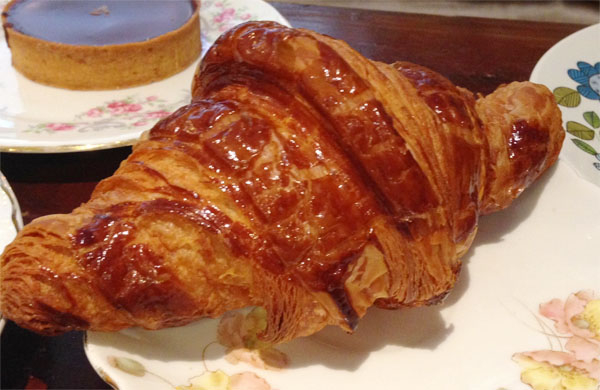 I personally love the Almond croissant, which I'd recommend if you feel like something sweet. It's a regular croissant draped in a crisp almond 'cap', and scattered with almond flakes. Delicious.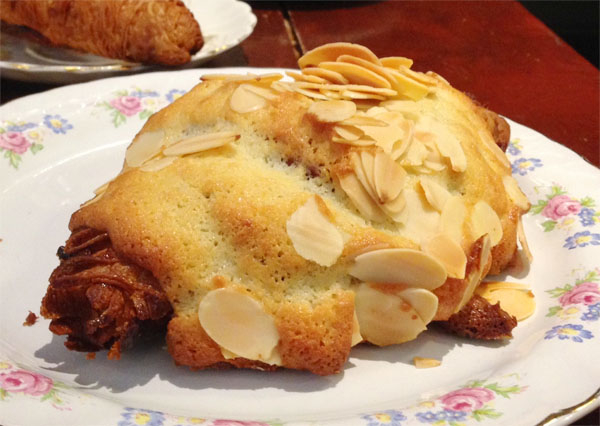 Their Quiche was a startlingly tiny slice for the price, I'd expected double the portion size. It's enough for a petite snack, but is not sufficient (by FAR) if you're thinking of having this dish as a main meal. That's a shame, because the quiche is delicious, especially that buttery crumbly crust.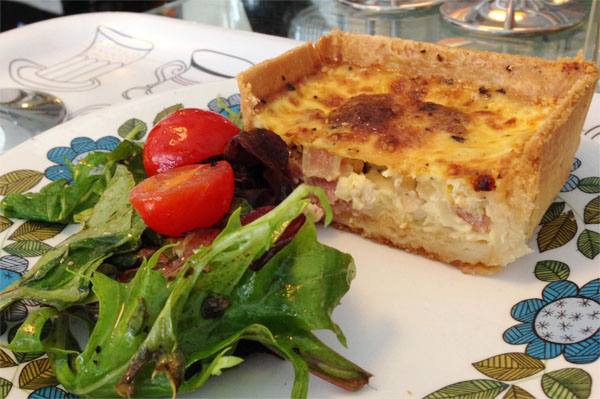 Ahhh their Sea salt and caramel chocolate tart, which is famous by now. I've had it almost ten times, and it's consistently good. It's small for what you pay, but at least it's done perfectly!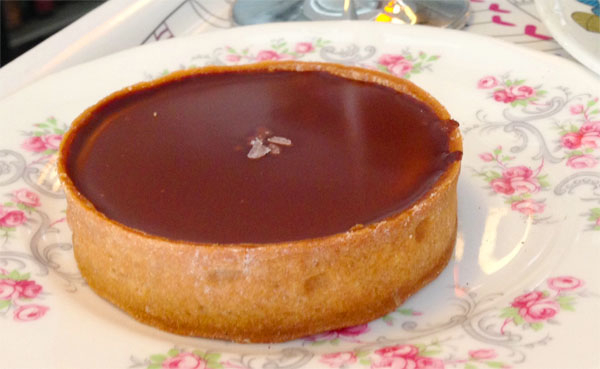 Their Brownie pales in comparison to the chocolate tart (above). It's nice, but nothing to shout about. In fact, I've actually completely forgotten what this tasted like..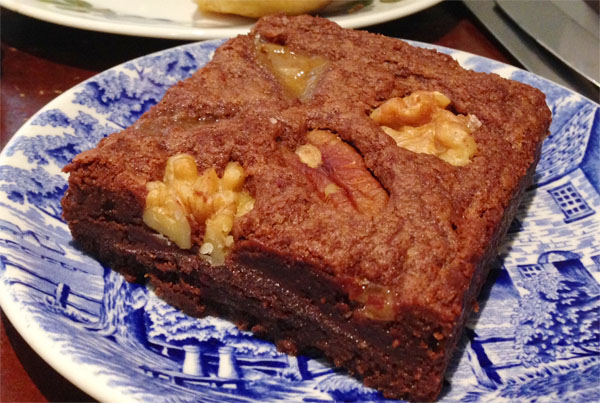 Standing near the entrance of Carpenter & Cook, isn't the interior just lovely?!


Last Bite: Carpenter & Cook serves up absolutely delicious pastries, tarts and desserts, albeit on the tiny side. But it's the gorgeous vintage interior that truly charms us!

Highchairs: Yes
Easy access: Yes
Change tables: No
Kids' menu: No
Carpenter & Cook
19 Lorong Kilat #01-06
Singapore 598120
Phone: 6463 3648
Prices: $$
Hours:
Tue – Sat: 10:00 am – 10:00 pm
Sun: 10:00 am – 7:00 pm