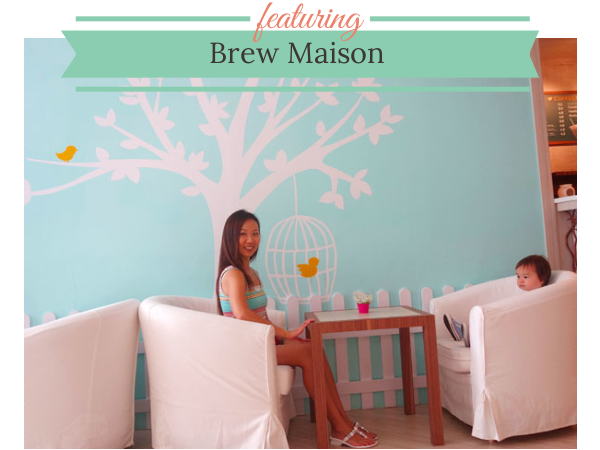 Brew Maison is a Japanese and Korean-inspired Western cafe that quietly opened very recently. Tucked away in a housing estate along Bukit Timah Road, it's not very noticeable from outside and so has not yet attracted the hordes of cafe goers.
But they're good. Oh, they're really good!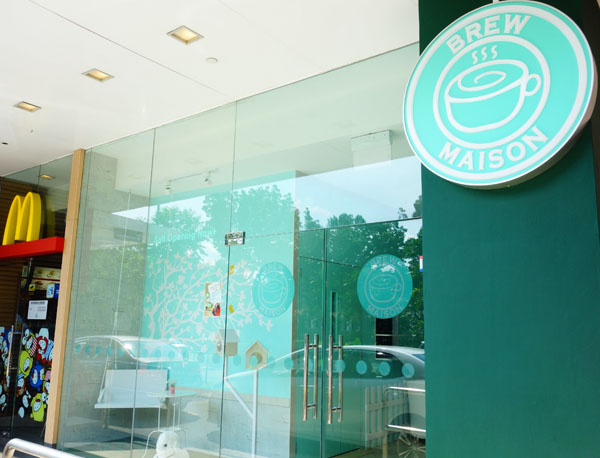 I will admit that their decor and crisp turquoise-and-white colour scheme completely delighted and captivated me. They are my dream colours, and exactly what I want (and do) our home to be like. Everything in the cafe is so clean, airy and beautiful.. not to mention the large amount of space it occupies – absolutely perfect for young kids!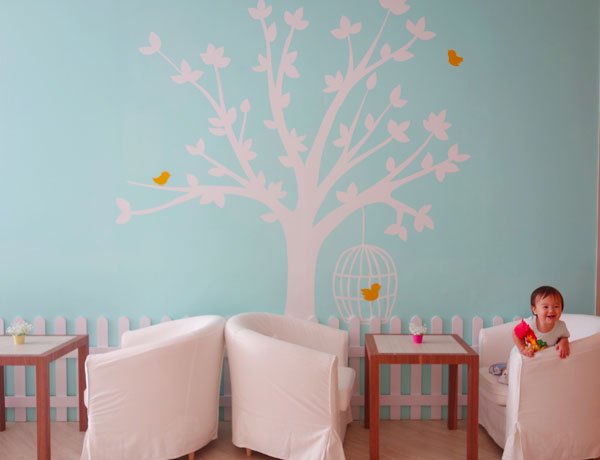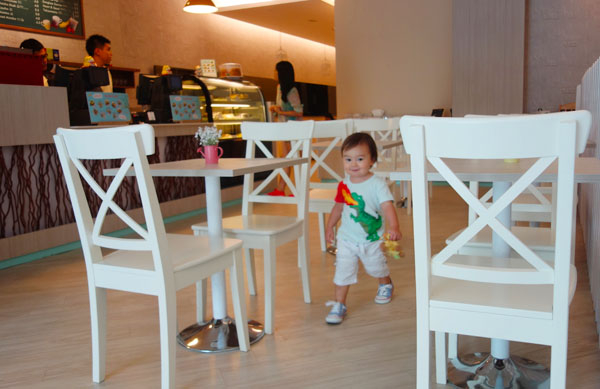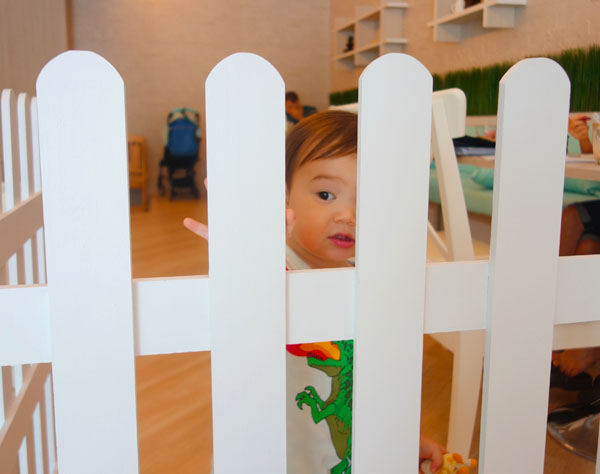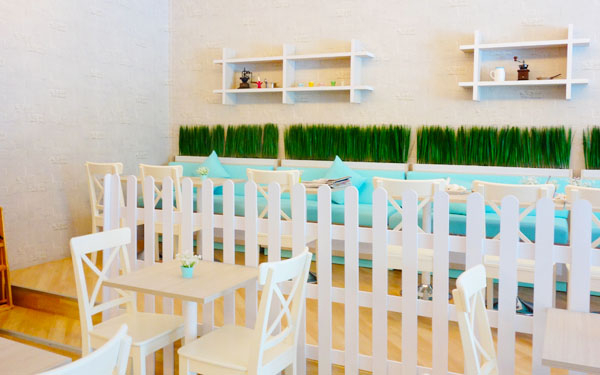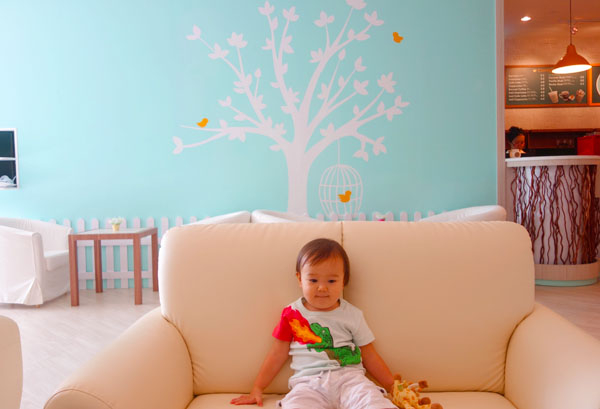 We were there for brunch, and this is their menu (below). It's small, but I LOVE the photos!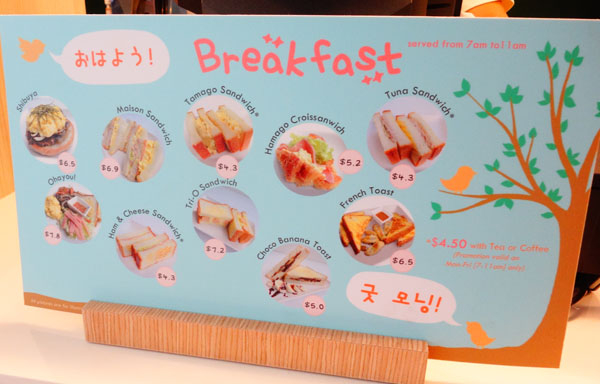 The food didn't take long to arrive, but we amused ourselves by pottering around (it wasn't busy on a weekend morning) and checking out their decor.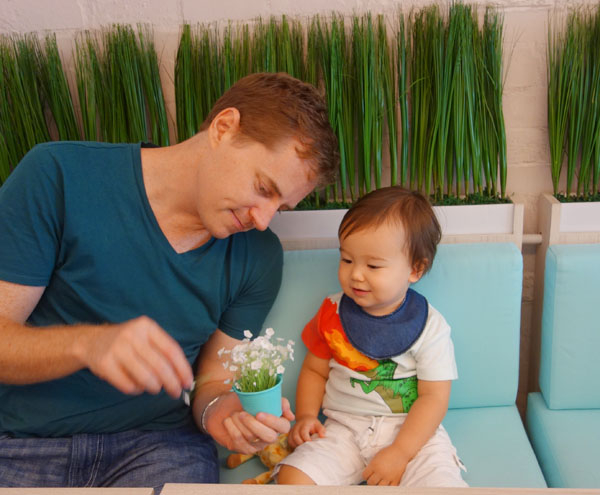 The Cafe Latte was served in a big mug for $4. That is a bargain! It was milky and well balanced. My only complaint was that Brew Maison is famous (or rather, they crow on about this in their Facebook) for foam art on their coffee. It's gorgeous, from what I've seen in photos. But both our coffees had ZERO foam art, not even a miserable little heart.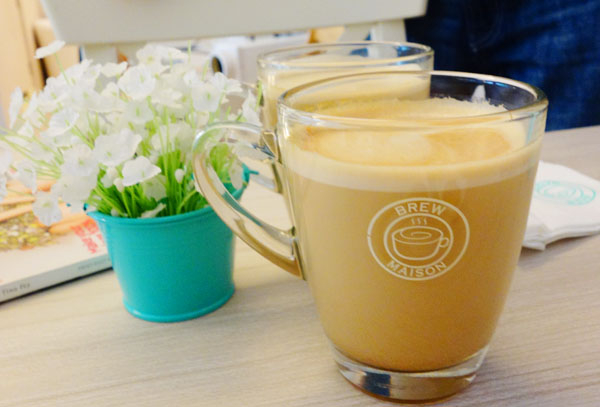 The Hamago Crossanwich ($5.20) is, dare I say, the cheapest you will find in any cafe in this country. And it was good! It's a simple dish, and served simply with zero sides, but the ingredients were fresh and the croissant was flaky and buttery.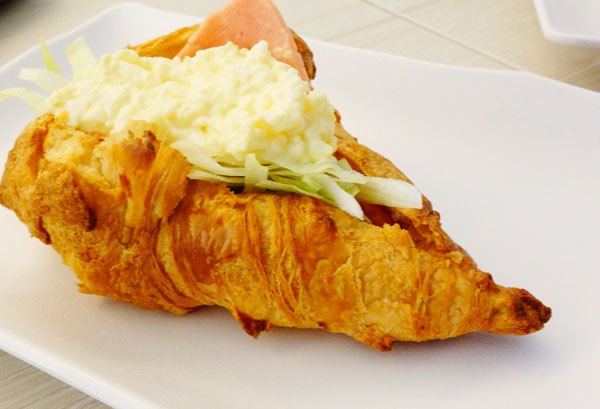 The Shibuya  ($6.50) looked both unappetizing and unexciting when it arrived. But it was AMAZING. My favourite dish and I'd order it again in an instant.
It consisted of a very special bagel at the bottom. Normally bagels are tough and chewy. This was soft and I could bite through it easily.. it was more of a bagel-soft bun? Big slices of shitake mushrooms sat on top of it, followed by a generous layer of soft sweet cooked onions (oh man these were good), followed by a big dollop of creamy scrambled eggs, and topped with a sprinkle of seaweed.
It sounds (and looks) odd, doesn't it?? But it was excellent!! The flavours went together in perfect harmony and I would consider this to be their signature dish.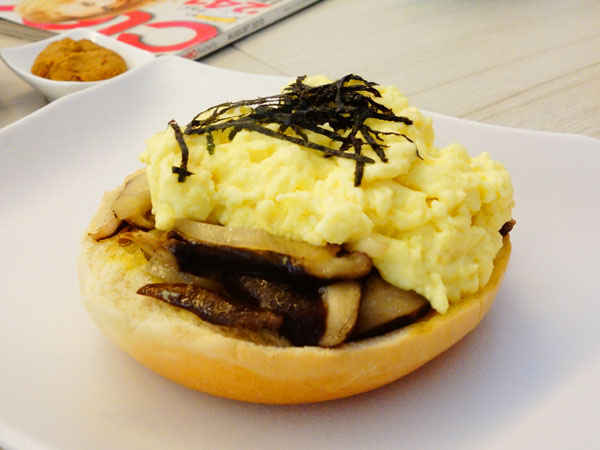 The Tamago Sandwich ($4.30) was also very reasonably priced, and was a solid, good dish. We really enjoyed the fluffy and light brioche-style bread, with chilled egg and very fresh shredded lettuce inbetween. Yes, again, it's a simple meal… but Brew Maison somehow manage to execute it very well.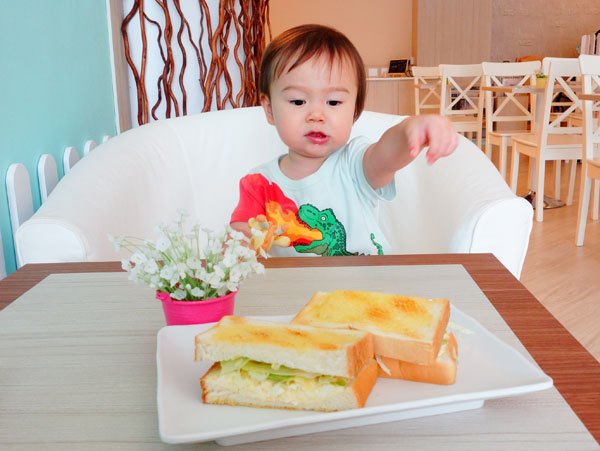 Carter was very, very pleased with the food!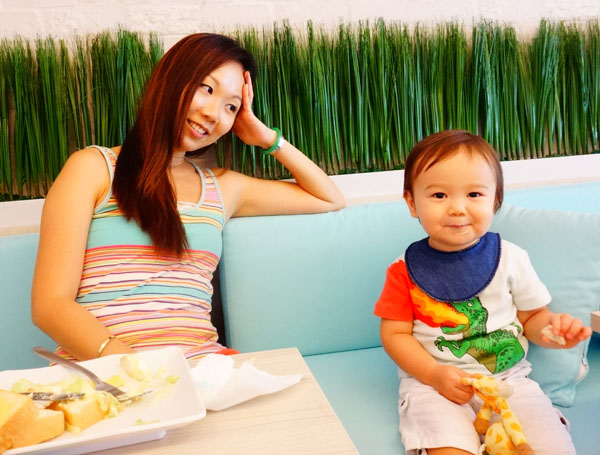 The L'experience chocolate cake ($4) had me REELING. It is beyond good. I wouldn't consider it a cake. Think more of a chocolate mousse/rich cream.. sitting on top of a crispy base. It quite literally melts in your mouth, is full of rich chocolate flavour, yet doesn't give the 'heaviness' of a dense chocolate cake.
It was amazing.
A definite must-order and I hope they never remove this from the menu!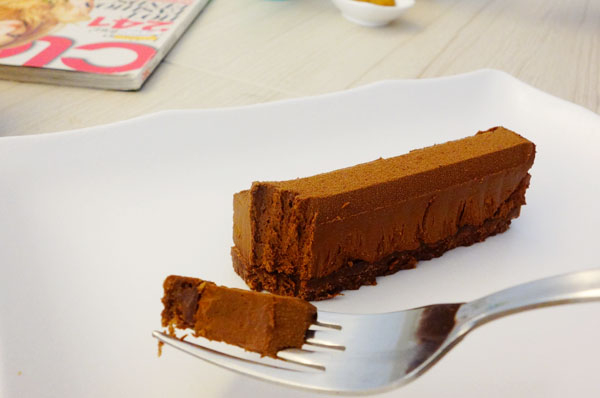 Chris and Carter, food coma'd out from that luscious chocolate cake……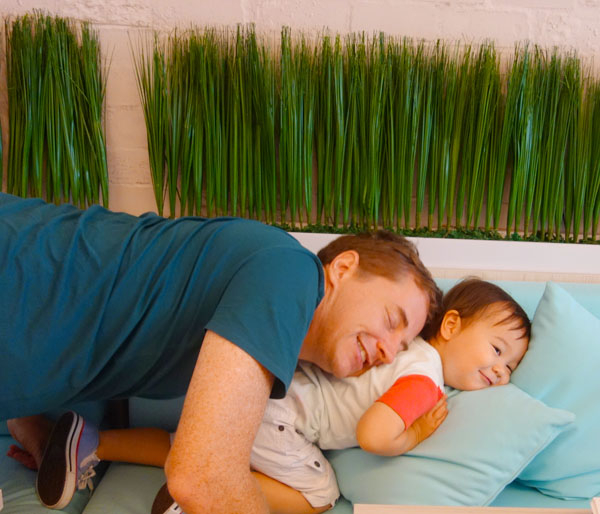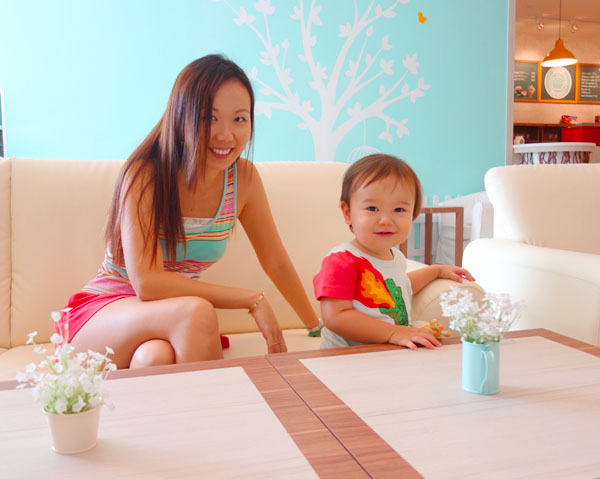 Is Brew Maison Carter-approved? Oh YES it is!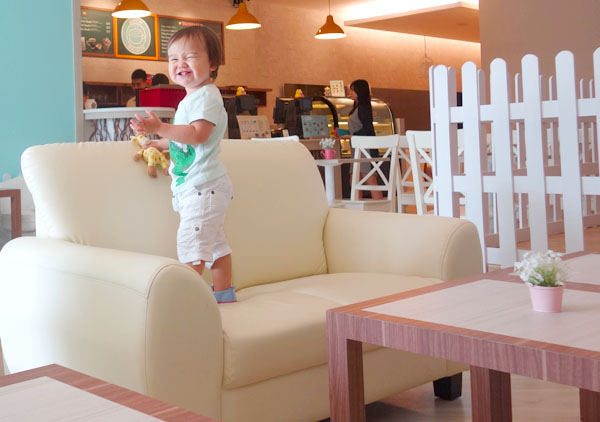 Last Bite: Brew Maison can serve up a main + dessert at under $10, which is no mean feat! The food is simple but well-executed, and we were delighted with the lovely ambiance and service.
Highchairs: Yes
Easy access: Yes
Change tables: No
Kids' menu: No
Brew Maison
383 Bukit Timah Rd,
#01-9B Alocassia Apartments
Singapore 259727
Prices: $$
Hours:
Mon – Fri: 7:00 am – 10:00 pm
Sat – Sun: 8:00 am – 10:00 pm