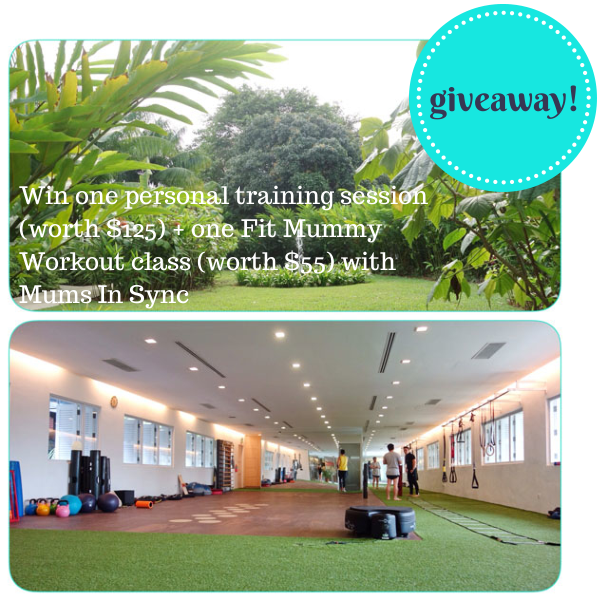 I don't want to be a frumpy mummy anymore but yet I don't want to work out in a boring gym. So I decided to end my 3-year exercise hiatus and go check out a super lovely gym in a Sentosa resort! That way, I can exercise and be in gorgeous surroundings (with a killer view) – WIN WIN 😀
Aileron Wellness is located within Amara Resort in Sentosa, and specialises in highly-customized personal training.
For mums, however, Mums In Sync are there to cater for your needs. Kareen, the owner and personal trainer, is a mum (of twins!) herself. She knows all about weak stomach muscles, and mummy concerns like flabby stomach (urk), flabby arms (cannot wave at people without setting off a seismic wave), flabby thighs (where did the gap go??), flabby everything, really!
You can read about my experience with Mums In Sync right here.
What I LOVE about Mums In Sync is that it's not daunting, embarrassing, nor weird at all. Kareen is easy to chat with, and it's just so much easier working with someone that's a mum herself (her twins are 3 yrs old). The gym is also full of young male guy trainers if, you know, you feel like some eye candy as you're working out………………….
But here's what we have for you this week – not one but TWO ways to win!
Mums In Sync are giving away one 60mins customised
Personal Training session (worth $125)
a Brunch With My Baby giveaway
     
Mums In Sync are giving away one 90mins 
Fit Mummy Workout class (worth $55)
  a Brunch With My Baby giveaway
You can submit some of the entries more than once a day, so come back tomorrow to get more entries in the draw.
Giveaways will run from 7 – 13  Mar 2014 inclusive.
Winner's entry(s) will be verified according to the entry criteria(s).
Winner of Personal Training session may call to arrange their appointment.
Winner of Fit Mummy Workout class may select one of these two sessions: 25 March 10AM, 29 March 3PM
So here I am, going nuts at their machine/game that you have to smack as each of the lights light up. By "going nuts", I mean moving as slow as a sloth – the game is actually super hard!!!!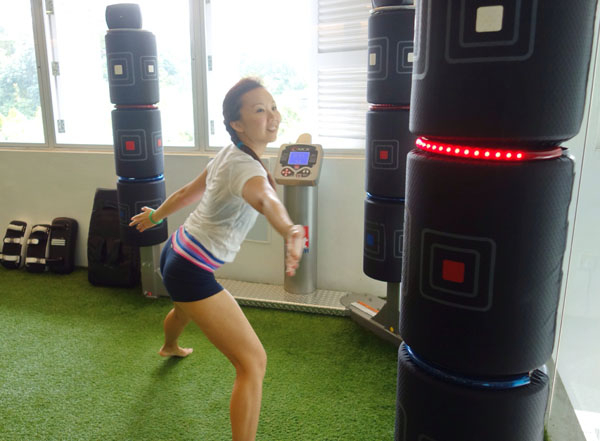 This is Kareen, dead lifting 1,000KG. Give or take.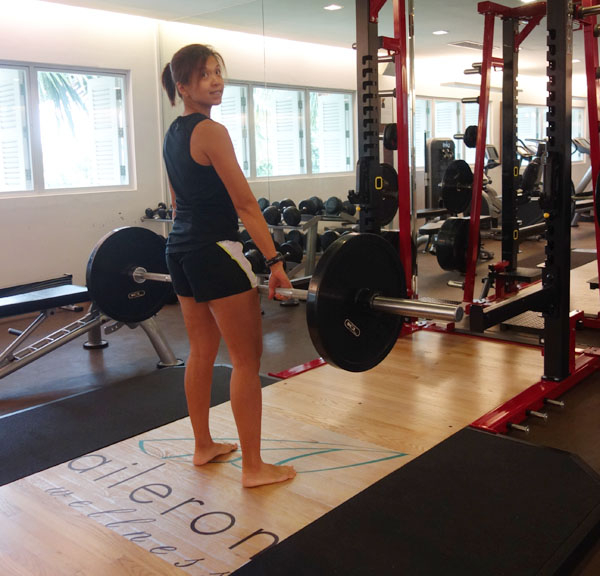 With Kareen from Mums In Sync, and Keith the owner of Aileron Wellness gym!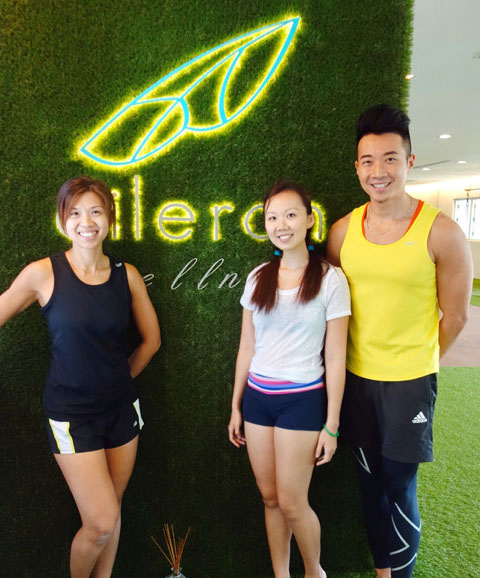 Saving the best part for the last…… FREE FOOD!!!!!
Specifically, a free kaching putih stand in the hotel's lobby.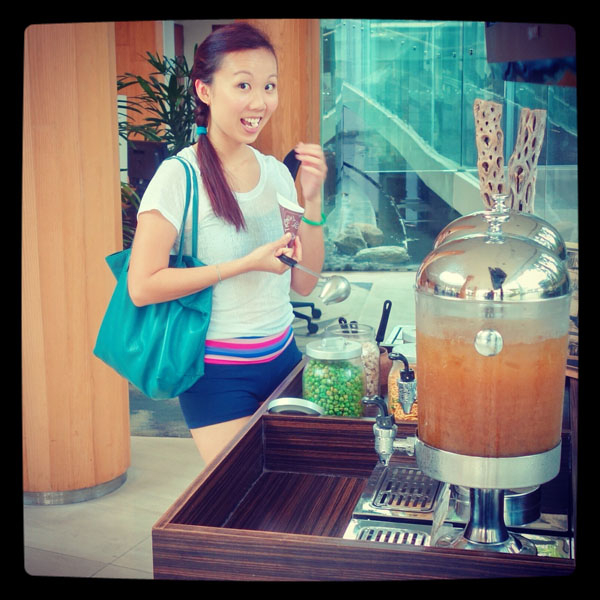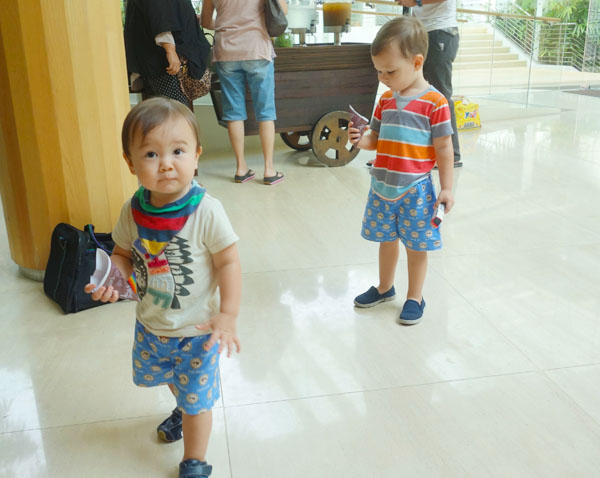 And a tip: bring your swimmers. Heck, bring your kids too if you have someone to keep an eye on them. Because they can swim in the THREE pools at the resort! And you can too, after your workout. It makes for a great family activity and you can poke around Sentosa afterwards to chill out 🙂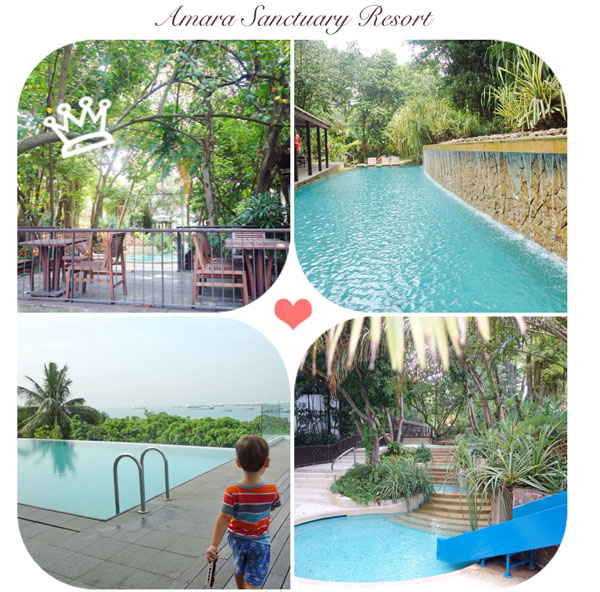 Thanks Aileron Wellness and Mums In Sync!