Today's Brunch Special is courtesy of Allyson Downey, co-founder of weeSpring — the number one social review site for baby gear. WeeSpring helps new and expecting parents collect advice from their friends about what they need for their baby, simplifying the overwhelming (and often anxiety-inducing) world of baby shopping. Allyson lives with her husband, Jack, and son Logan, age two, on the Upper West Side.

We love your site! Can you tell us a bit about how weeSpring began?
When I walked into a Babies R Us for the first time, I was completely overwhelmed by the product choices. I immediately emailed my friends with babies about what products were must-haves . . . and what I didn't actually need. After gathering lists and spreadsheets from literally dozens of friends, a light bulb went off: so many people have already figured this stuff out. All I needed to do was collate their research by finding out what they loved and what they wished they'd never bought. Along with my husband Jack and co-founder Melissa, I built weeSpring to make preparing for parenthood simple, social, and fun — while also giving more experienced parents an easy way to share what they've learned.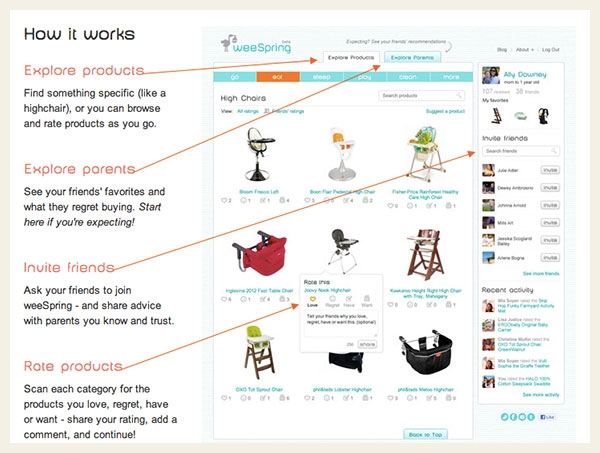 How has weeSpring grown?
We always knew this was something we wanted — but we've been floored by our users' response. In just a few short months since launching, we have over 50,000 ratings across 2,000 products on the site. That's more product reviews than Diapers.com and Buy Buy Baby combined for any specific product.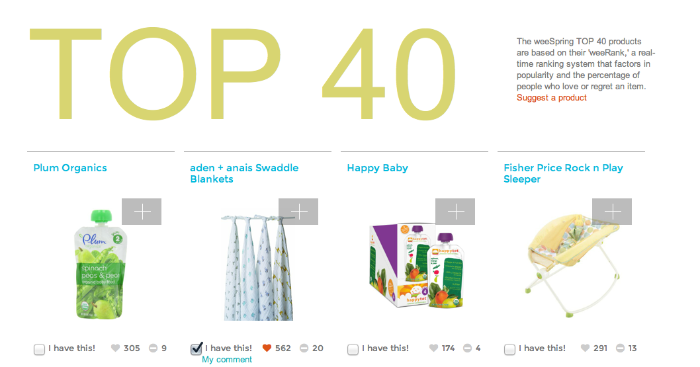 What's next for you and weeSpring?
We have a few new programs in place – last month we launched a partnership with eBay so weeSpring users can easily sell the products their little ones have outgrown. Next up, we're launching the Blogs weeLove program, which will highlight some of our favorite parenting voices from bloggers who are real and relatable. And we have some more exciting news coming up that we can't share at the moment . . . but keep an eye on our blog . . . or join weeSpring so you'll receive our emails and be one of the first to know.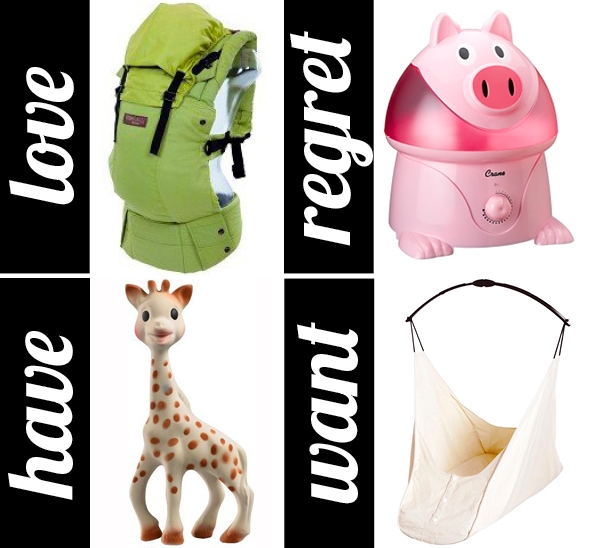 How do you find a good balance between parenting and running your business?
Balance? What's balance?
In seriousness, we make it work by getting an awful lot of work done in the twelve hours a day that our son is asleep. Doing things like writing up this interview at 10:30pm means that I can spend 90 minutes in the middle of the day on Tuesday with my son at his pre-school. We also have amazing support from our caregiver, Liliana, who I wrote about in the WSJ.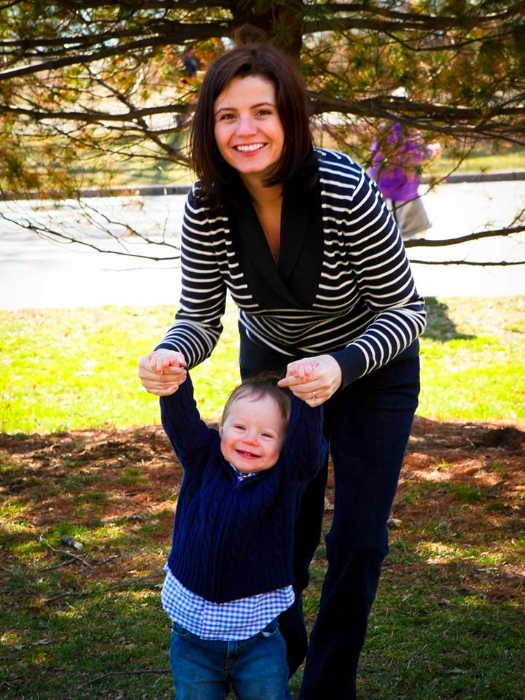 Tell us about your experiences parenting in NYC.
Everyone talks about how hard it must be to raise a baby in the city — but I can't imagine anything better. In those lonely early days of being home alone all day with a newborn (my husband started business school when Logan was eight days old . . . definitely not planned!), all I needed to do was strap on my Mei Tai and wander around the neighborhood. In New York, perfect strangers will strike up a conversation with you about your baby. Frances McDormand stopped me on the street one day to compliment our tiny little pumpkin hat, and we wound up chatting for five blocks.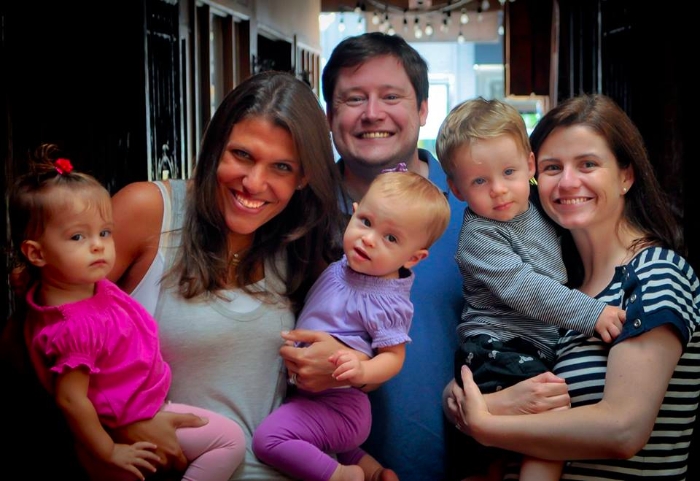 What do you think are the benefits of raising kids in NYC?
My son goes to the Bronx Zoo every other week. The Museum of Natural History is our rainy day playground. (Head to the Hall of Minerals! It's carpeted, everything's behind glass panels, and the tourists skip it.) He's two and knows FAO Schwartz as well as Tom Hanks in Big. What could be better?
What are your fave places in NYC to take your family?
We try and get out of the city on the weekends when we can for a change of pace. Lawrence Farms in Newburgh has amazing "You Pick" options for every season: strawberries, snap peas, cherries, peaches, corn, tomatoes, apples . . . and the views are spectacular. A bit closer, we like Stone Barns, where we can wander around and look at the cows and pigs, and have a great snack from their cafe.
Fave local restaurants or cafes to eat out with your family ?
One of the redeeming factors of being up with a toddler at the crack of dawn on a weekend is that it is easy-peasy to get to Good Enough to Eat in time for the first brunch seating at 9am (aim to arrive by 8:45am!). When we miss that — or if we are joining friends who think brunch before 11am is absurd — we do Ditch Plains, which is the most stroller-friendly restaurant on the UWS . . . not to mention they a) take reservations and b) have a TV at every booth that they'll tune to cartoons on request. When I was on maternity leave, I could regularly be found at the Mermaid Inn for their $1 oyster happy hour, sitting alone at the bar with a baby strapped to my chest, eating oysters over his sleeping head and nursing a half glass of wine (so I could still breastfeed when we got home).
Your "secret" New York faves?
El Parador! We haven't been in ages (though did take Logan in his Chicco Key Fit when he was a little baby), but they have the best margaritas. And while the food is much more upscale than this, the taco tray is my favorite thing on the menu (and the best thing not on the menu is queso fundido con chorizo).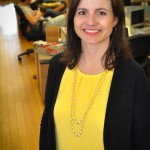 Allyson and her husband, Jack Downey, have extensive experience building online political communities and empowering individuals to amplify their voices using the web. They collaborated to launch the first statewide online grassroots fundraising campaign in New York and co-produced a "people's inauguration" for Eliot Spitzer featuring James Taylor and Jimmy Fallon. And Jack and Ally enjoyed working together so much that they decided to get married.
As new parents, the questions that keep them up at night aren't about voter engagement or crowd-building, but about non-toxic bubble bath, easy-to-clean car seats, and the most subway-friendly umbrella stroller. Jack is a graduate of Dartmouth College and is finishing his MBA at NYU Stern. Ally received her BA from Colby College, her MFA from Columbia University's School of the Arts, and her MBA from Columbia Business School.