Today's Brunch Special is courtesy of Angela Santomero, founder & executive producer of Out of the Blue Enterprises, creator of Blue's Clues for Nick Jr, Super Why & Daniel Tiger's Neighborhood for PBS Kids, and Creative Galaxy & Wishenpoof for Amazon Kids. Angela lives with her husband, Greg, and two daughters in New York City.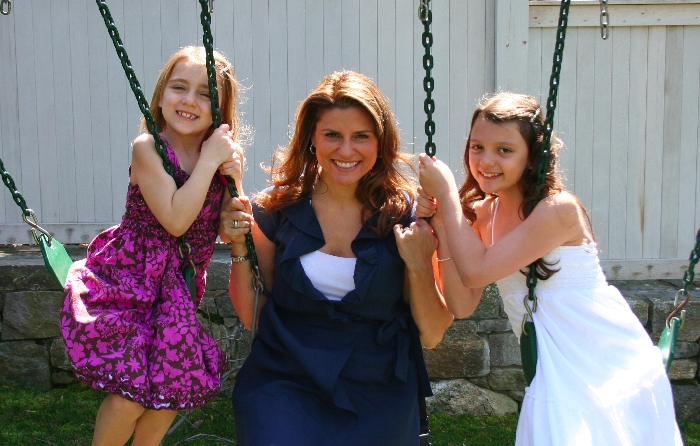 Tell us about your background, and how you got your break in TV. 
I have a Masters in Child Development & Instructional Technology and Media from Teachers College, Columbia University.  I was inspired by Fred Rogers and the incredible and important work he was doing for kids and parents through television and wanted to make an impact the way that he did.
Tell us about your career path.
Since I have a background in research, I started my career in the revolutionary research department at Nickelodeon working with kids and media.  Research has always been my "secret sauce" and what has shaped my vision and my work creating media for kids.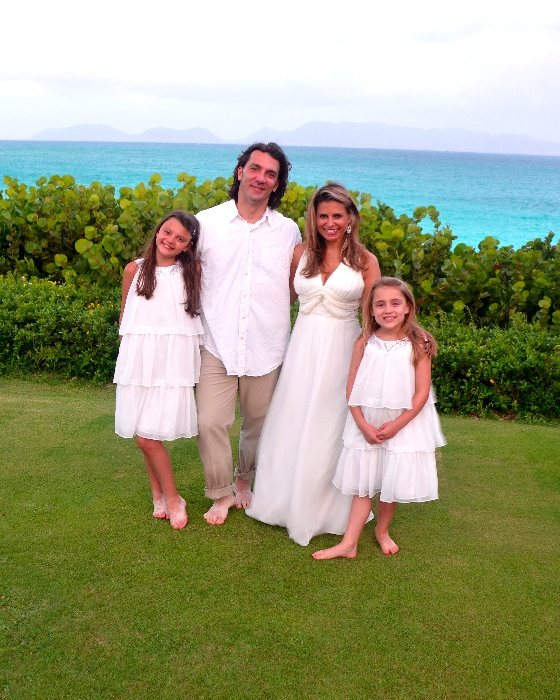 How did your ideas for Blues Clues, Super Why and Daniel Tiger come about?
I've always wanted a dog. And to be a super hero. And Daniel Tiger was my favorite character on Mister Rogers Neighborhood! I also wanted to teach kids everything they needed to know before they got to kindergarten (Blue's Clues); to teach kids the power of reading, how to read, what strategies to use when reading and how to get lost inside a book (Super Why); and I am a firm believer that the foundation of all learning is socio emotional skills.  So promoting Fred's legacy through his groundbreaking socio emotional curriculum was a passion of mine.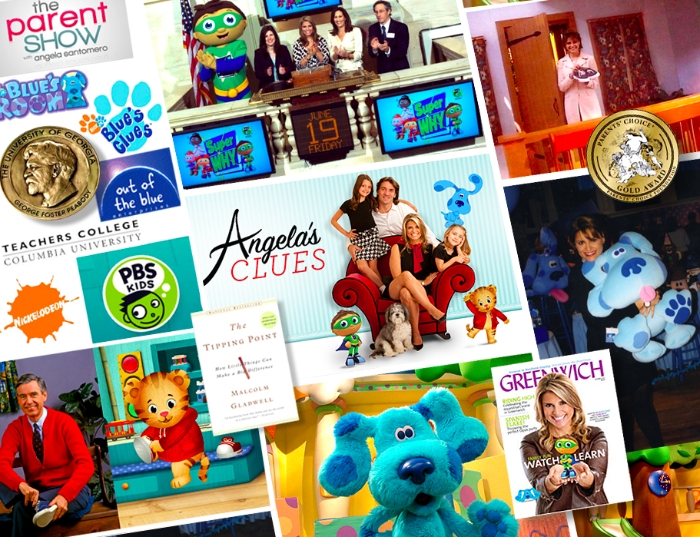 How hard is it to get a series actually on the TV?
Let's just say that it took 6 years to get Daniel Tiger on the air!  So, it's a long laborious passion-filled love project — much like being a mom!
Tell us about your new girl empowerment pilot, Wishenproof for Amazon Studios.
Wishenpoof is a dream project for me, as Bianca, our girl lead, is smart, empowered, and self-assured, persevering through her newfound ability to use her "wishes" to help.  I love who Bianca is: that she's not afraid to wear a puffy skirt and high tops, and is okay with messing up her wishes, as long as she can keep practicing and, in the end, help her friends.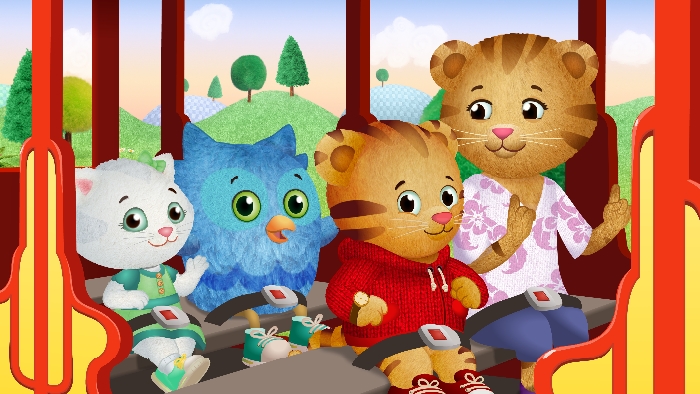 How do you create your characters? Are they ever based off people you know in real life?
Always!  I'm like Taylor Swift – you better be careful because my favorite people and those that have done me wrong are ALL in my shows!  😉
Do your kids think what you do is cool? Who are their fave characters?
My girls liked when they saw my name on a book. That cemented what I did with them.  Oh, and the thinking chair in the basement is cool, too.
Everyone wants to know the "secret" to a maintaining a successful career and being a hands-on mom. Tell us about your balancing act.
So many answers to this question! All I can say is there is NO BALANCE. Every day has its ups and downs, challenges and wonderful opportunities.  I have been fortunate to have a husband who supports me 100% and the best team in children's media who enable me to do what I do and understand that I'm a mom, too.
You're raising your two daughters in NYC. What are your favorite things about bringing up kids here?
I love that I never had to close my stroller when I was done with it.  It just stayed outside my door, waiting for me.  I love that I can walk everywhere – the doctor's office, to all our baby classes, shopping, visiting friends. I love that my kids grew up with Central Park as their "backyard", and museums and the best classes at their fingertips. I love that my kids are "restaurant kids" as almost all NYC kids are – they knew how to sit and order and be respectful and play "waiting games" in a restaurant before they could walk!
Where are your fave places to go in the city with your kids?
We love to see Broadway Shows – I have Broadway kids!  We just saw Wicked again and Matilda … Fabulous! We love the UWS – Arty's, Ruby Foos, Café Lalo, Alice's Tea Cup, Popovers, Jacob's Pickles, MoMA, Chelsea Piers, Hi Art classes, The American Museum of Natural History and watching the balloons blow up the day before the Thanksgiving Day Parade!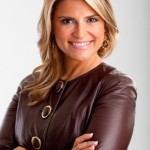 Angela Santomero is Co‐Founder: Out of the Blue Enterprises LLC. She's the  Creator, Executive Producer & Head Writer of Daniel Tigerʹs Neighborhood, Super Why (PBS KIDS), Blue's Clues (Nick Jr) and On‐Air Host & Executive Producer: The Parent Show (PBS Parents.org).