Today's Brunch Special is courtesy of Kim Janulewicz and Nicole Horne, the owners and editors of the popular website, A Child Grows In Brooklyn. Kim lives with her husband, Adrian, son Mason (age four), and daughter Arden (age two), in Clinton Hill. Nicole lives with her husband, Nate, daughter Lucy (age four), and son Owen (two), in Park Slope.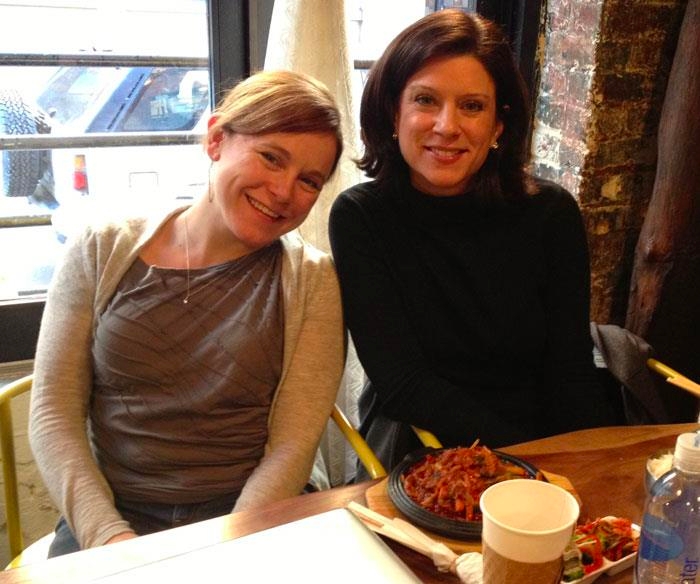 Tell us about A Child Grows In Brooklyn.
We are the largest parenting website in Brooklyn and one of the best known parenting blogs in the NYC area. We are considered THE go-to resource for Brooklyn families and we are always striving to have the most up to date and relevant information for parents in Brooklyn. We want parents to have the right information to make the most educated decisions possible for the most important things in life. We also place an emphasis on listing exciting and diverse family-friendly activities for our Brooklyn community.
How did you came to run A Child Grows In Brooklyn?
Kim and I first met when we had just had our oldest children in a mom's group at the old Boing Boing shop on 7th Ave. We clicked immediately. Not only because we were first time moms together, but our husbands also had so much in common, and we were one of the few from our mom's group going back to work after the (way too short) maternity leave we had. We loved our jobs but we were both looking to also do something we felt more passionate about, so combining our two big loves, our children and Brooklyn, A Child Grows became our newest baby.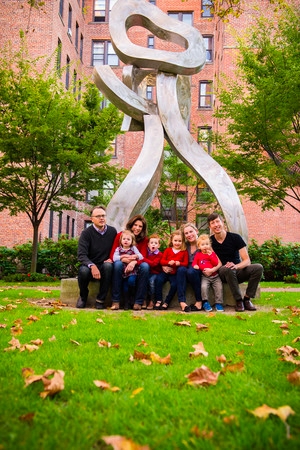 What are your day jobs?
Nicole is Director of Acquisitions for a commercial real estate company and Kim is a recruiter for IE Business School.
How do you manage running a popular website, day jobs, and spending time with your families? Do you manage to achieve work/life balance?
That is the million-dollar question! How does one achieve such a balance? I think this is something we will continue to strive for until the kids are off to college.
One key piece of the puzzle has been having an equal partnership with our husbands in all that we do. Both of our husbands work as well, but they also do everything we do for the kids and the house. Without that, I think the family dynamic would sometimes crumble. We also strive to always be in the moment, whether it is work, family time or personal time, and be grateful for all we have. There is always work to be done and places to be, but if we don't enjoy the day for what it is and really be present in the moment with our family and friends, what is the point?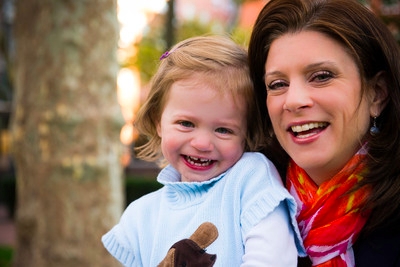 Did you take time out of the work force when having kids? If so, how did you find getting back into work?
We took our 3-4 months of maternity leave after both of our children were born. Going back to work was not easy at first. You have so many emotions as a new mom that it's hard to anticipate how you are going to feel. It was even harder with our second babies, because we were having so much fun with the first on our leave. But it got easier as our babies got a little older and we got better at balancing our work with our home life.
We are both fortunate to have schedules that allow us to have breakfast as a family, take the kids to school, be home for dinner most nights and work from home on Fridays. What has been most helpful in juggling family and work is to prioritize what is truly important and learning to say no to invites or projects that will not fit our schedules. Another piece of advice we got as new moms, that has served us well: hire the best help you can afford. Whether the help is a nanny, daycare, a grandparent or a combination, having childcare you can trust and is dependable will be your best investment and save you a lot of stress and worry.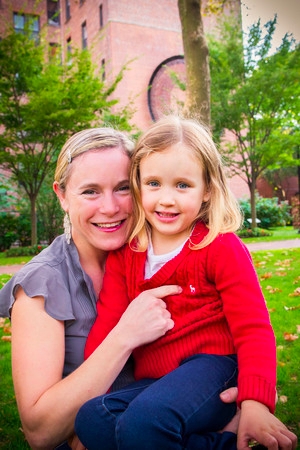 What do you love about running A Child Grows? What have you learned/experienced that you didn't expect when you took it on?
The most amazing part of A Child Grows is meeting so many of the innovators, entrepreneurs, and small businesses in Brooklyn. We have met the most amazing people. People who are taking risks, following their dreams and creating something wonderful. It has been truly inspiring to us. So inspiring, that we have started writing monthly articles showing off Brooklyn's best in our Brooklyn Business Spotlights and Upstarts: Parents Raising Children, Building Businesses on the site.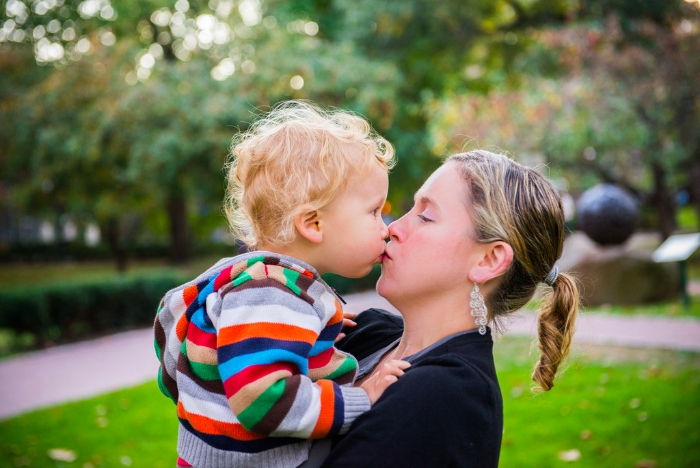 What's next for A Child Grows?
We hope to continue to be the most trusted resource for Brooklyn parents. We are constantly researching the best events, products and advice to help parents make informed decisions and are always striving to be relevant, entertaining and helpful.
We are busy planning our 3rd annual Brooklyn Baby and Family Expo in April 2014. It is going to be another fabulous event for the whole family for expectant, new and seasoned parents with children up to age 8. It is a day to bring the online A Child Grows in Brooklyn community together in person to meet new friends and experience relevant educational seminars, community resources, and best products and resources for families.
We are also planning our first virtual Brooklyn Camp Expo in early 2014. It will be a comprehensive listing of all the surrounding camp options for Brooklyn families.
We are also working on comprehensive neighborhood guides to make visiting new Brooklyn areas easier and more fun for families.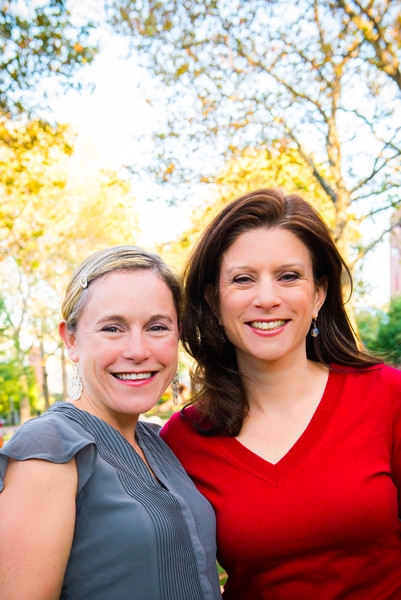 Tell us about your fave places in Brooklyn —
— To eat out as a family.
We love having a family meal out at Dinosaur BBQ, which is so big and loud (to drown out our children's squeals) and has a great kids menu. And we have been exploring all the new restaurants in Gowanus in general.
— To play.
The old standbys are the Brooklyn Children's Museum, Brooklyn Botanic Garden, and all that Prospect Park has to offer. We've recently been having fun at the new NY Kids Club in Park Slope, Frolic! play space in Williamsburg, Twinkle in Greenpoint, Everyday Athlete in Brooklyn Heights and Carroll Gardens. We have a comprehensive guide on A Child Grows Marketplace to help find lots of great options for places to play in Brooklyn.
— And to hibernate in during winter!
There is no hibernating in Brooklyn! There is too much to do and see (plus our apartments are too small!) If you are ever at a loss for new ideas for family outings, we post a weekly and weekend event guide every Sunday and Thursday on the site! You can get our weekly newsletter for all the event listings to help plan your week.
Follow Kim and Nicole and A Child Grows in Brooklyn via their site, Newsletter subscription, Twitter,  Facebook, Pinterest and Google +.