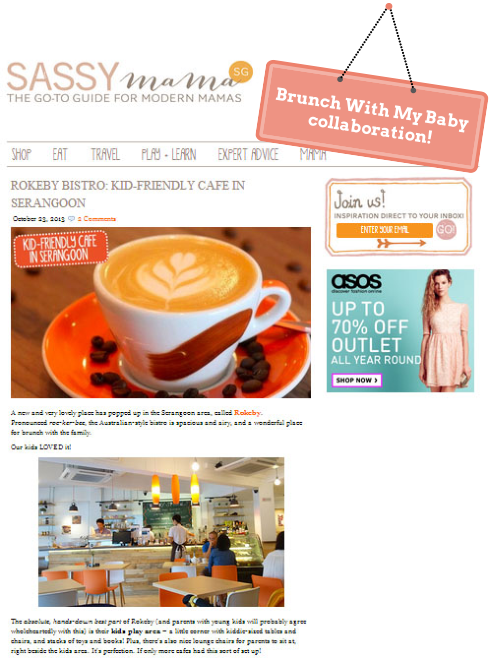 We are excited to announce our collaboration with the good folk over at SassyMama!
Brunch With My Baby will be supplying reviews of Kid-Friendly Places To Eat for their Dining section. Thank you SassyMama for thinking of us. We are excited to be a regular contributor to SassyMama, our go-to site for all things parenting in Singapore.
Psssst! Have you already put yourself in the running for our Elly giveaway? It ends in 24 hours!!