8 fun ways to enjoy the Atherton Tablelands
The Atherton Tablelands is a lush, fertile region around 1.5 hours drive south-west of Cairns. Renowned for its tumbling waterfalls and abundant wildlife, the Atherton Tablelands makes for a great day trip or longer stay to explore everything that is on offer.
Wildlife that can be found in the Atherton Tablelands includes frogs, platypus, brolga, rock wallabies, bandicoots, quolls, the rare Lumholtz's tree-kangaroo and hundreds of species of birds including golden bowerbirds, king parrots, honeyeaters, crimson rosellas and masked owls.
Tolga Bat Hospital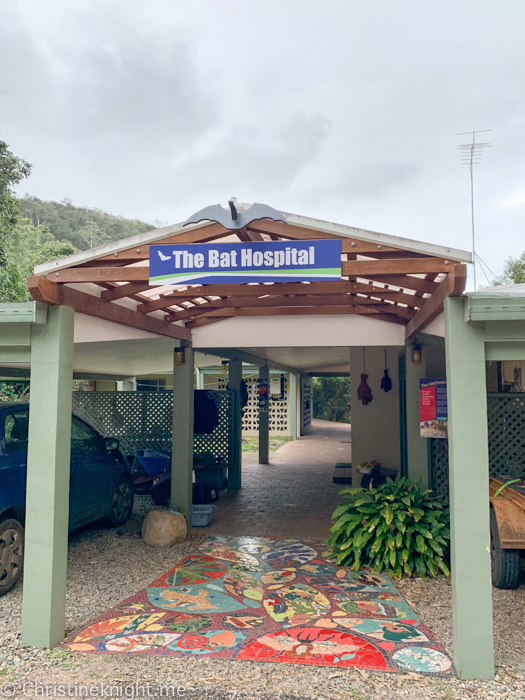 A highlight of our Atherton Tablelands visit, the Tolga Bat Hospital is a volunteer-run wildlife care facility for the rescue, rehabilitation and release of all species of bats as well as a sanctuary for bats unable to be released back into the wild.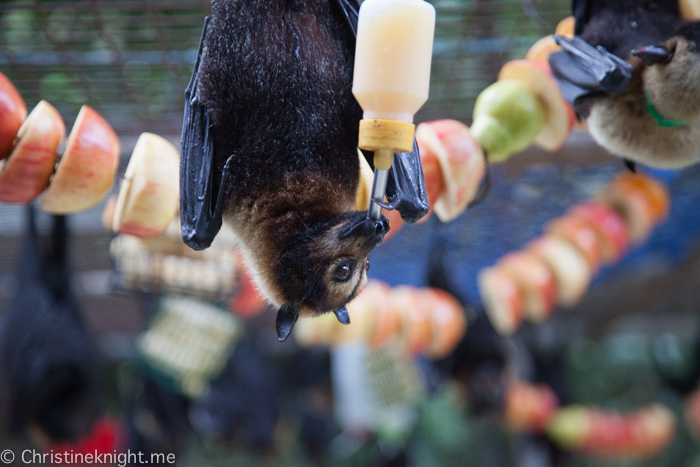 The Tolga Bat Hospital also focuses on educating the public on the importance of bats in our ecosystem, the issues effecting bats in the wild and what we can do to help and protect bats and their habitat.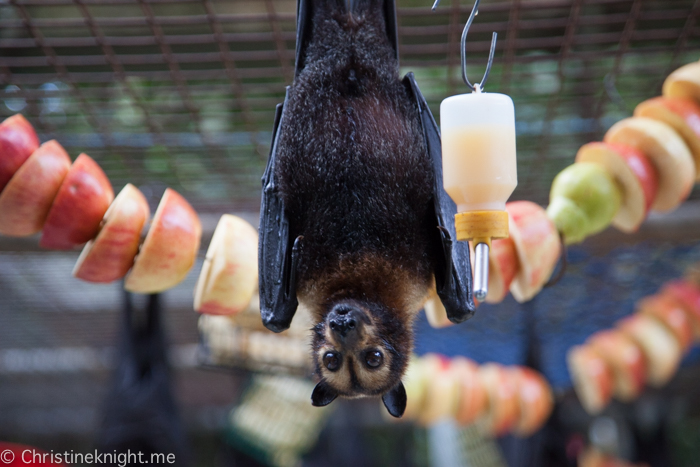 Guided educational tours of the Tolga Bat Hospital are run once daily between 3-6pm, with a minimum of four people and maximum of 10. A second tour may be added if there is demand. Bookings are essential. Tour times vary seasonally as they depending on when the bats come down from their 6m high cages to feed in the afternoons. The tours tend to start at 4pm in summer and between 3-3:30pm in winter. Tours last for an hour, starting with an eight-minutes movie on the Tolga Bat Hospital.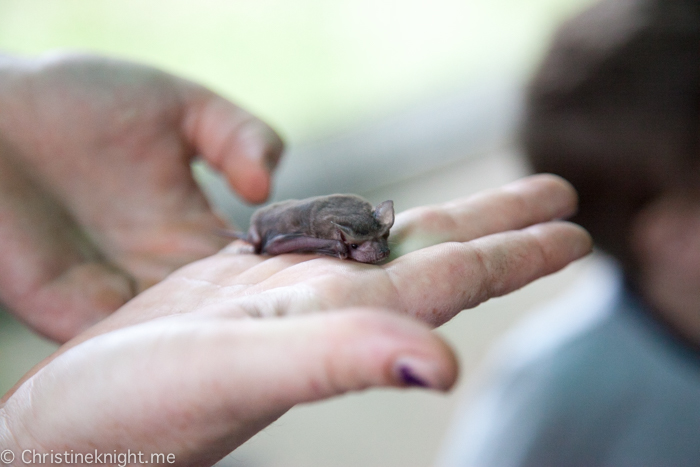 Following the short movie, the tour commences and takes guests into the bat cages to meet the residents up close. We met microbats that were so tiny they were the size of a tiny mouse or even smaller, and a flock of flying foxes feasting on fruit. The tour is extremely educational and involves a lot of talking by the guide on the various species and their distinguishing features and their importance to the environment.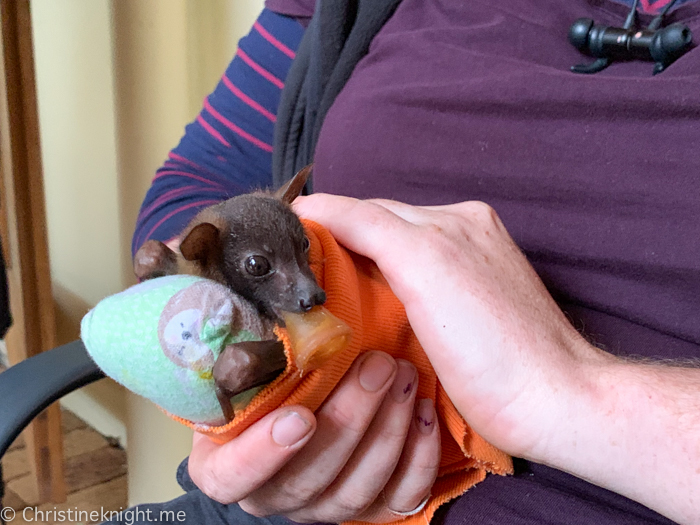 Bats are incredibly important as they are pollinators! Without bats spreading seeds, we lose plants, including important fruit crops.
Get more information on visiting the Tolga Bat Hospital.
Curtain Fig Tree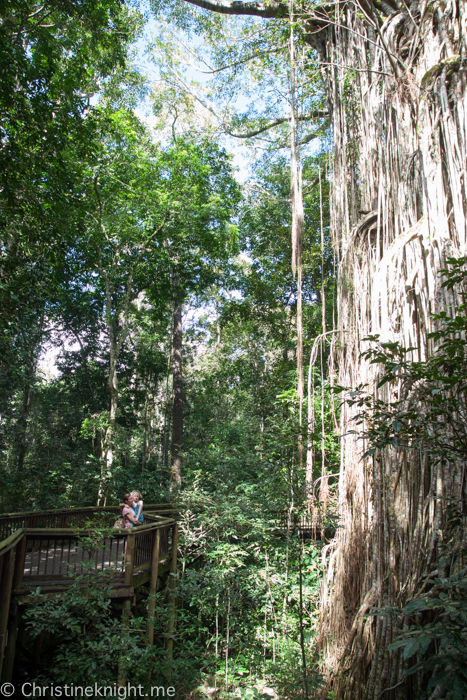 This 500-year-old stranger fig tree in the Curtain Fig National Park is absolutely worth a visit. The renowned Curtain Fig Tree which is only a short drive out of the small town of is a giant tree with root that hang down from its branches like curtains. Take the short boardwalk around the base to see it from all sides. The boardwalk is wheelchair / stroller accessible.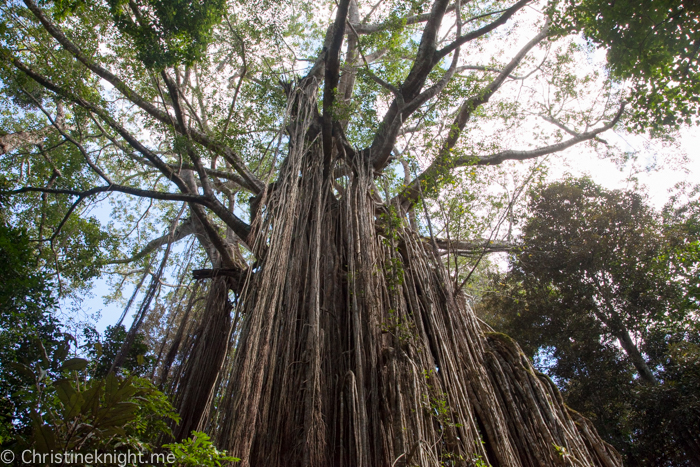 The Curtain Fig Tree is a result of one tree leaning against another on a 45-degree angle, with a strangler vine then growing along the angle of the leaning tree and dangling to create the "curtain". This is one of the largest trees in North Queensland!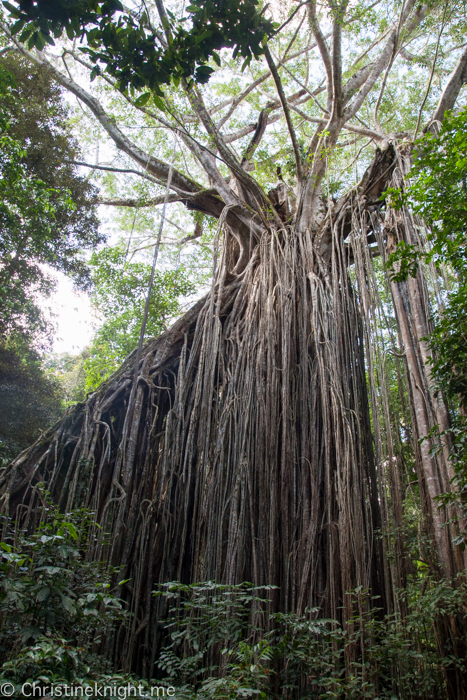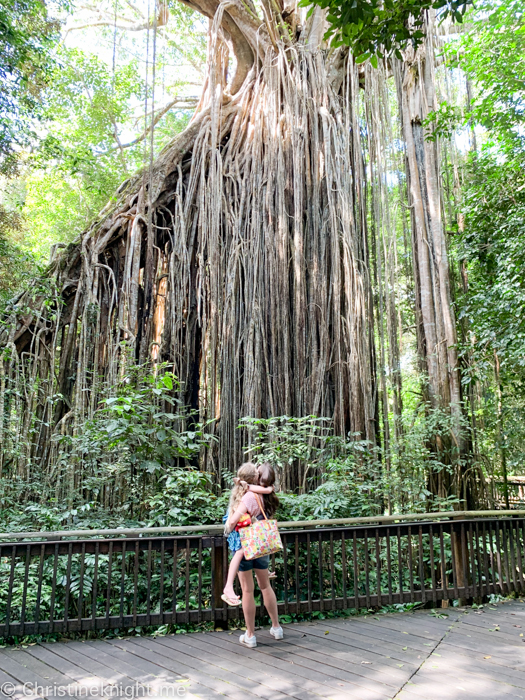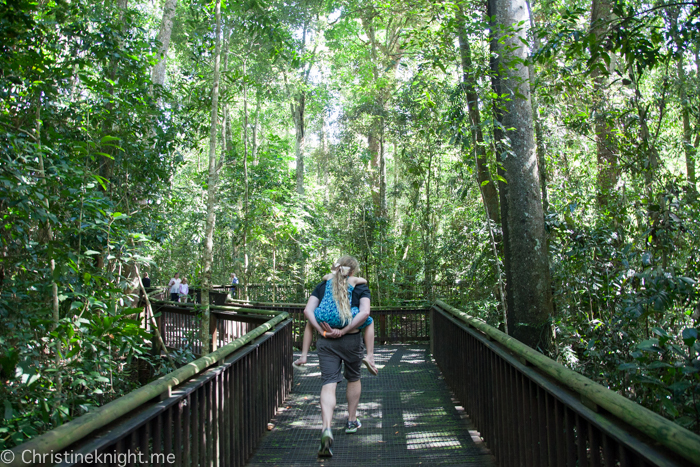 Gallo Dairyland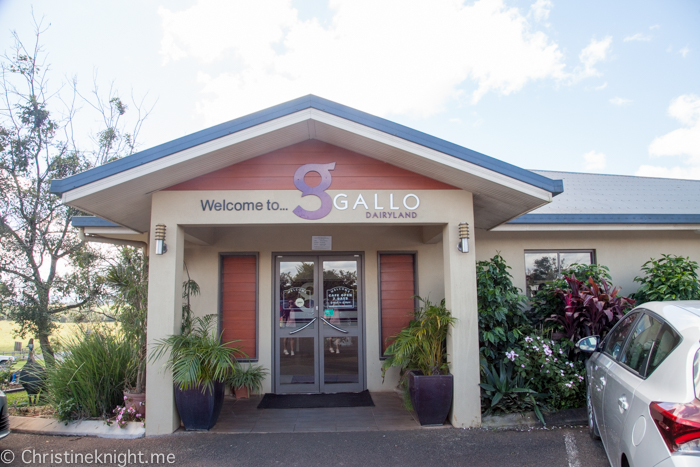 We stopped at Gallo Dairyland for lunch on recommendation of our hotel. Gallo is beautifully located on a working farm with lovely rural views from the dining area.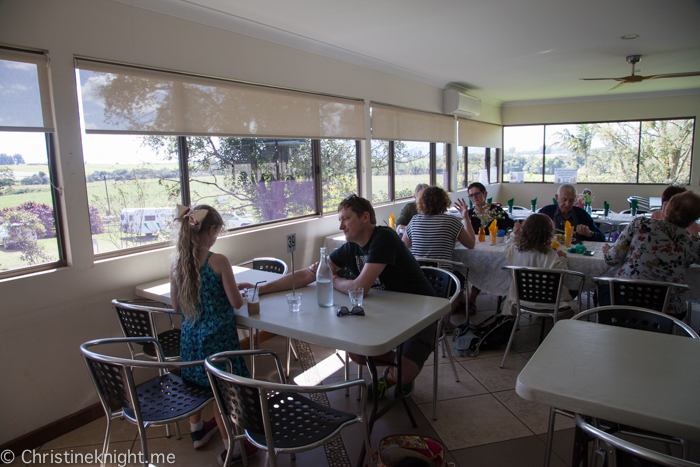 The cafe is open for business seven days a week, 9:30am to 4:30pm, and offers a basic menu (including options for kids) plus cheese tasting, chocolates made on-site (you can watch the chocolatiers in action!), daily milking demonstrations from 3-4pm and an animal nursery with calves, alpacas and chicks. Bags of feed are available for sale and kids are welcome to hand-feed the animals.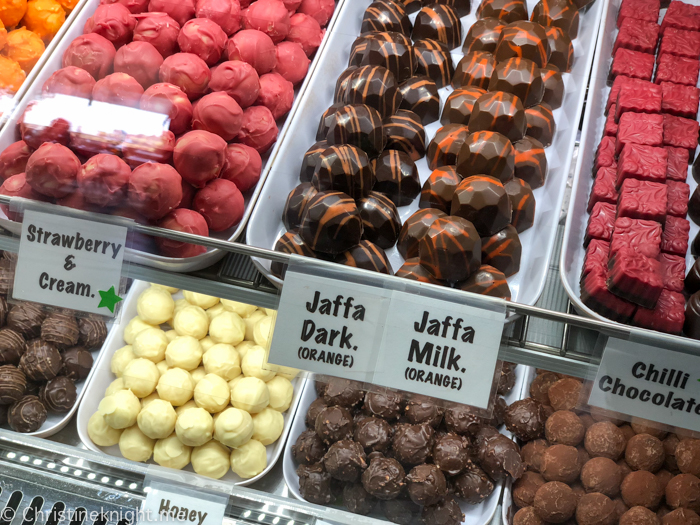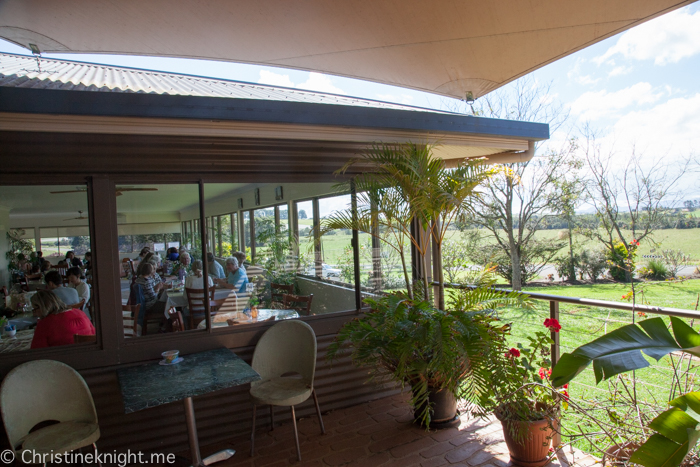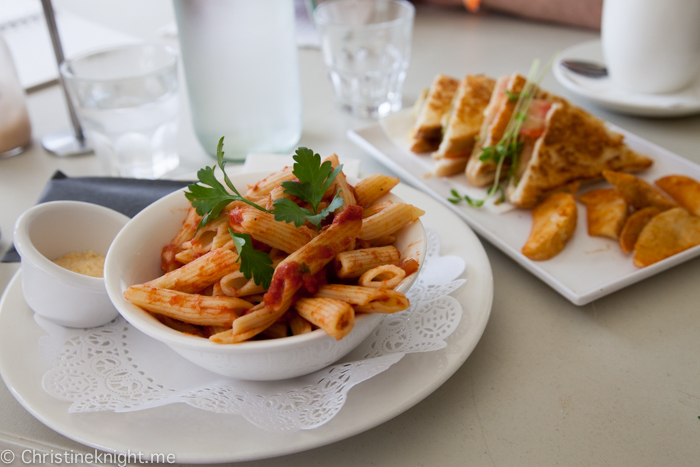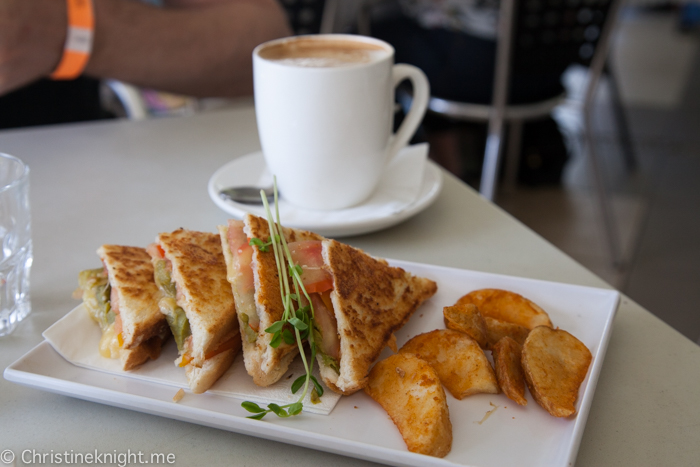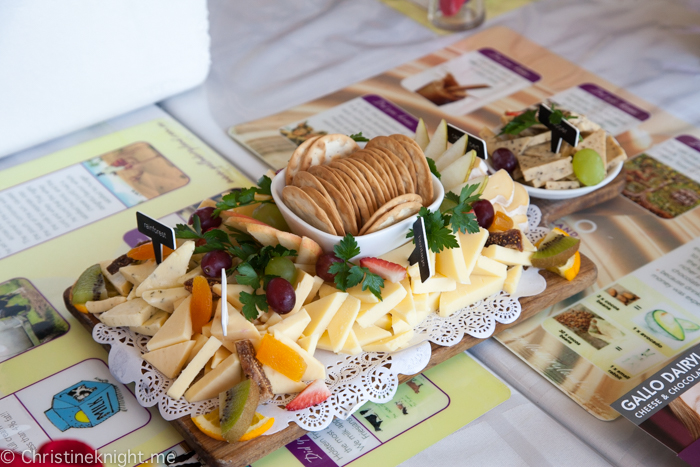 There's even a little play area for kids near the chocolate lab.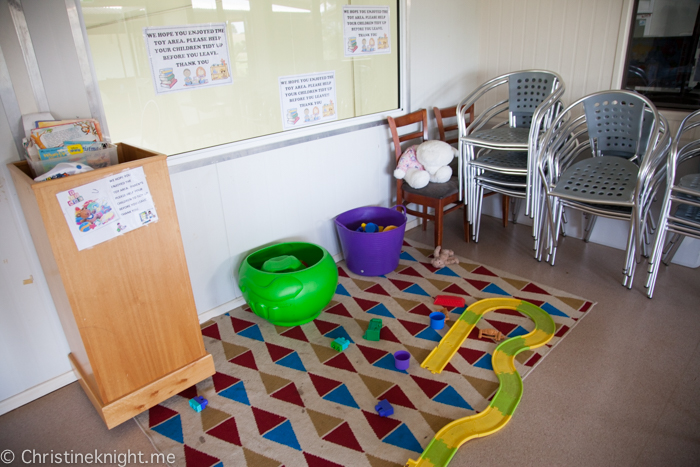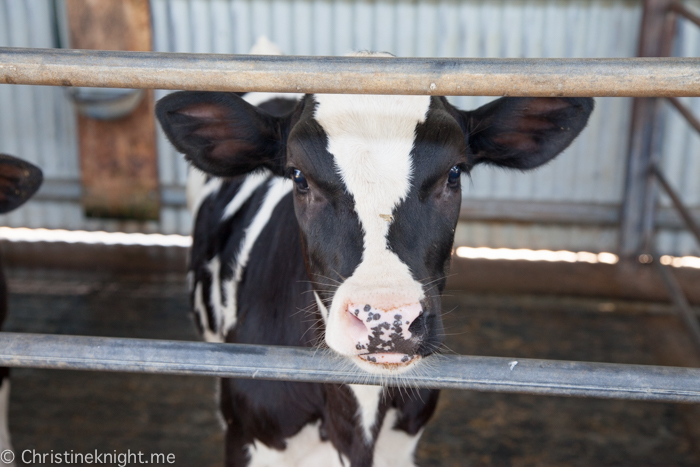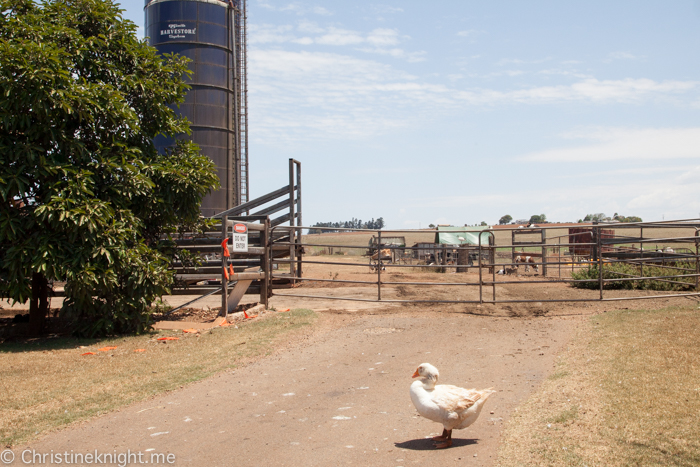 Get more information on visiting Gallo Dairyland.
Nerida Tea Plantation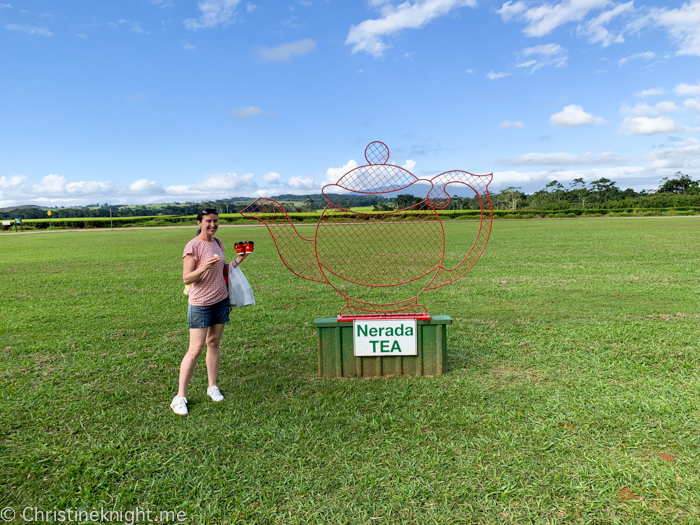 We dropped by the Nerida Tea Plantation, which is located 10km from the town of Malanda, for a Devonshire tea. The tea room is open daily from 10am-4:30pm and I can highly recommend their amazing scones.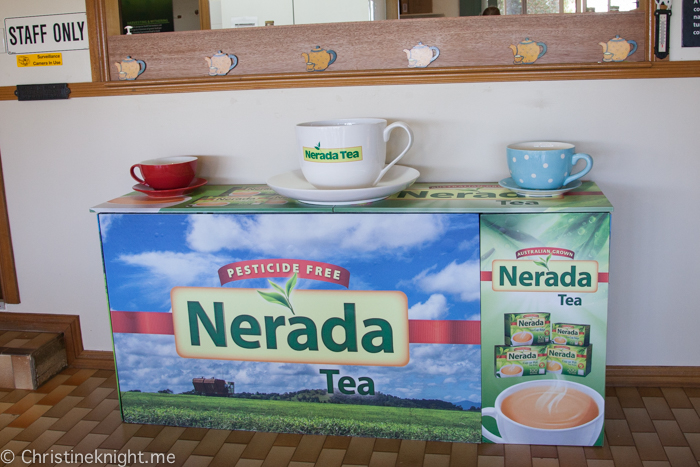 Visiting the estate you can also learn about how tea is grown and processed, see the factory, buy factory-fresh tea and, if you're lucky, see the resident Lumholtz tree-kangaroos, Misty and Billy, like we did!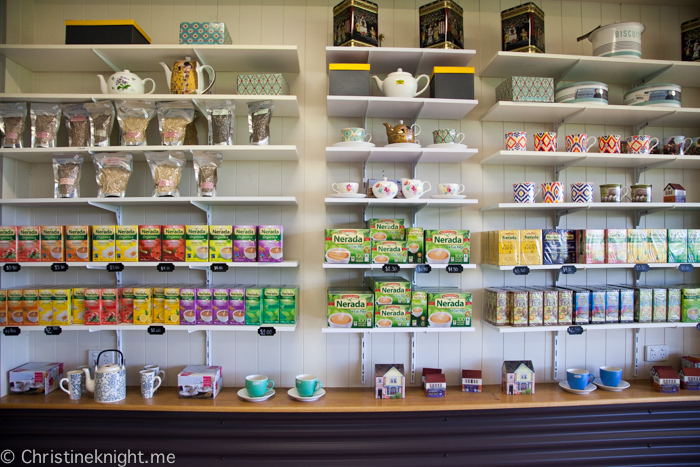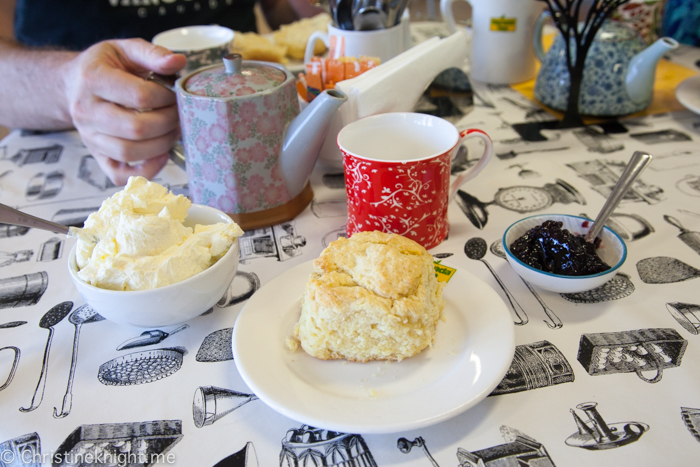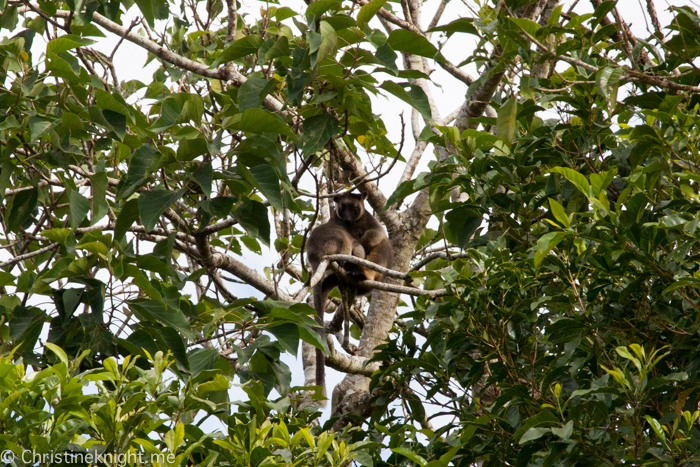 Get more information on visiting the Nerida Tea Plantation.
Mungalli Creek Dairy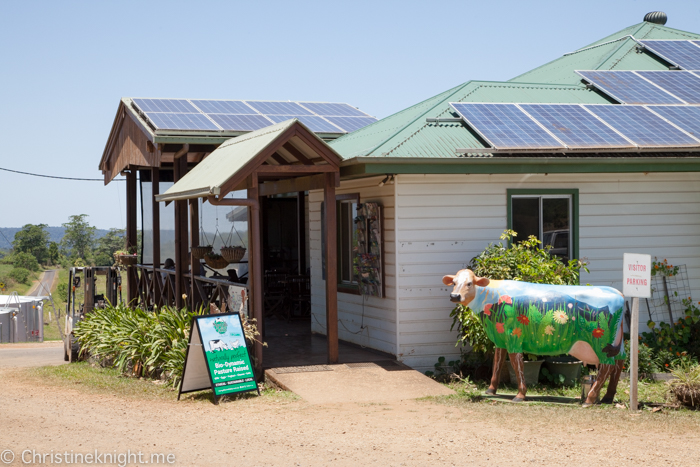 Mungalli is a family-run biodynamic dairy. This means the farm is run in a way that focuses on maintaining a healthy and vital relationship between the soil, animals, environment and the people who live on the land.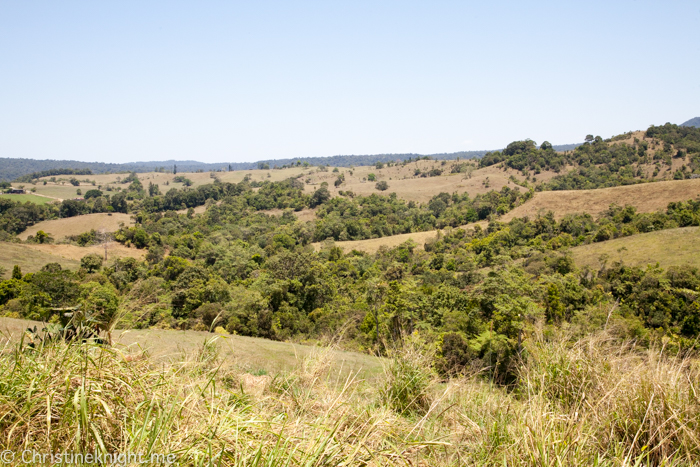 Drop by for the most amazing dairy products, a light lunch, or a slice of their famous cheesecakes. Their ploughman's lunches are incredible! There is even a vegetarian one available.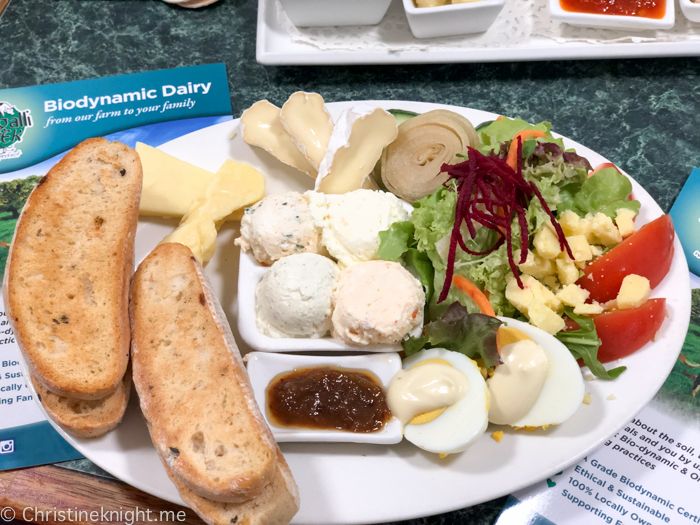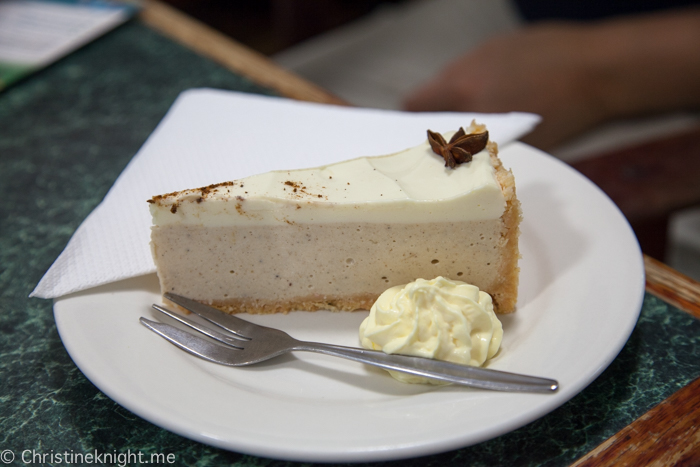 Get more information on visiting Mungalli Creek Dairy here.
Millaa Millaa Falls and the Waterfall Circuit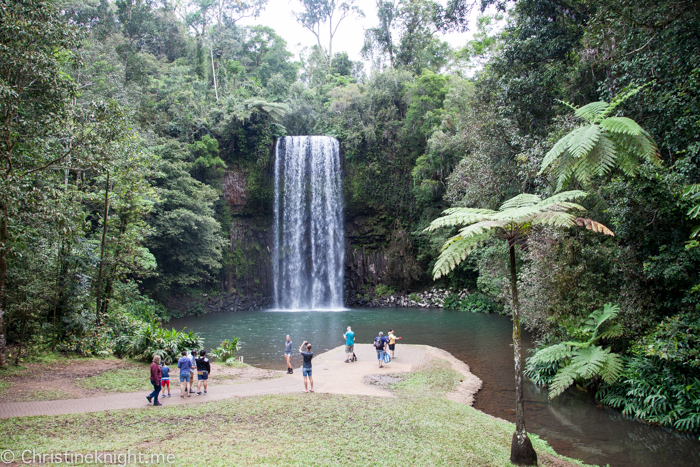 You can't miss chasing waterfalls in the Atherton Tablelands! Millaa Millaa Falls is probably the most majestic of the falls, so if you don't have time to drive the 17km Waterfall Circuit to see the Zillie and Ellinjaa Falls as well, then Millaa Millaa Falls is your best option (and also the easiest to get to).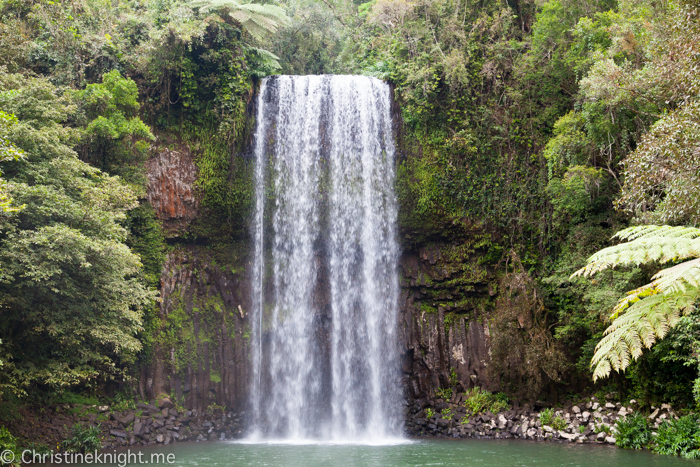 The 18-metre Millaa Millaa Falls are beautiful to behold, with the water cascading into a pristine waterhole at its base, perfect for swimming (although the water was icy cold when we visited in July). You might even spot a platypus there!
There is a grassy picnic area so bring some snacks and stay a while if you have the time.
Nick's Swiss Italian Restaurant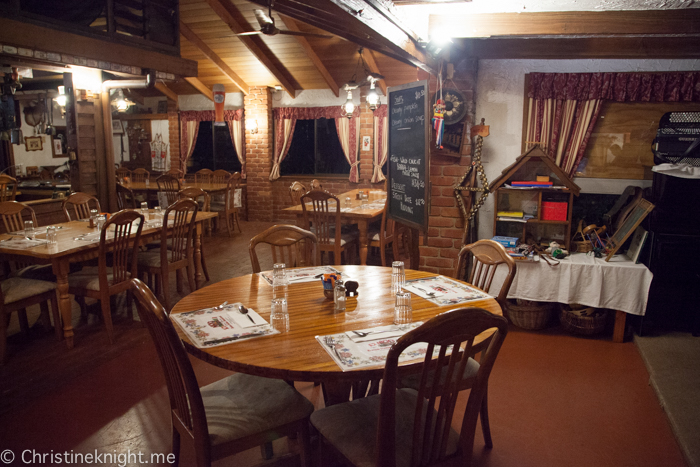 The whole family will enjoy dining at Nick's, located in Yungaburra. The menu is Swiss, and includes a wide range of food that also suits vegetarians. The portions are huge!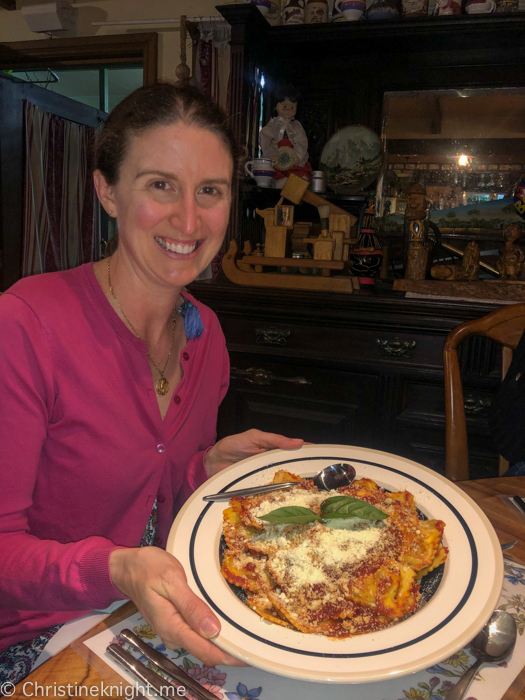 Drop by for a meal and play one of the musical instruments, check out the cuckoo clocks and have a laugh with the fantastic team who run the restaurant. Nick's is also wheelchair accessible and pet friendly.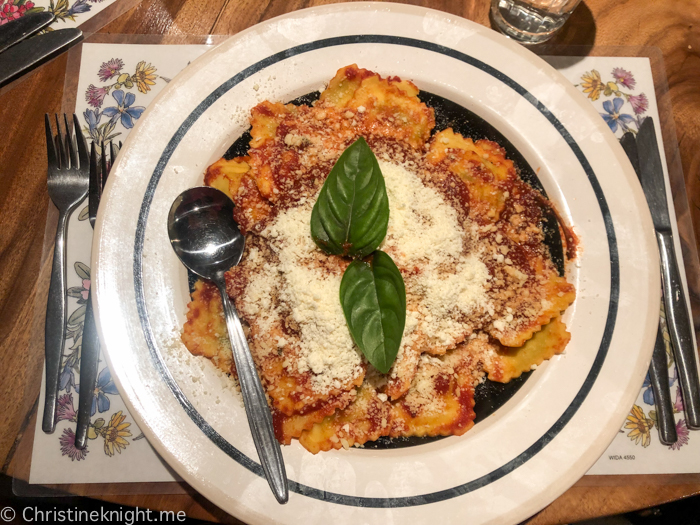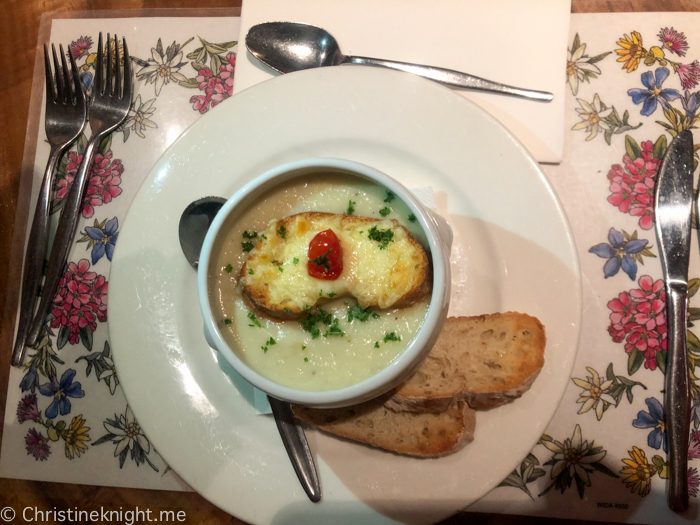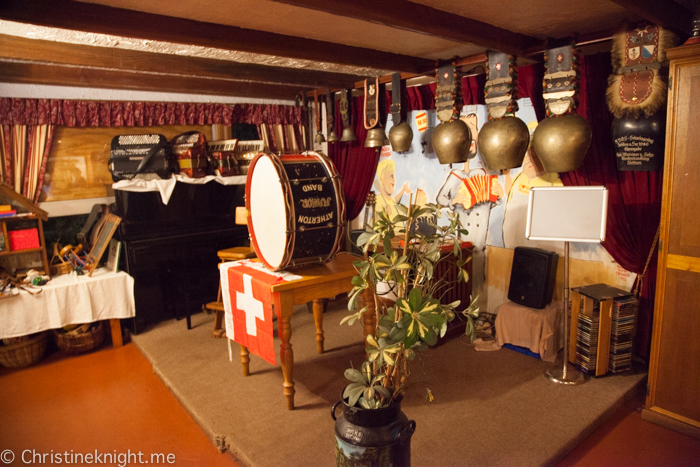 Get more information on visiting Nick's Swiss Italian Restaurant.
Lake Escham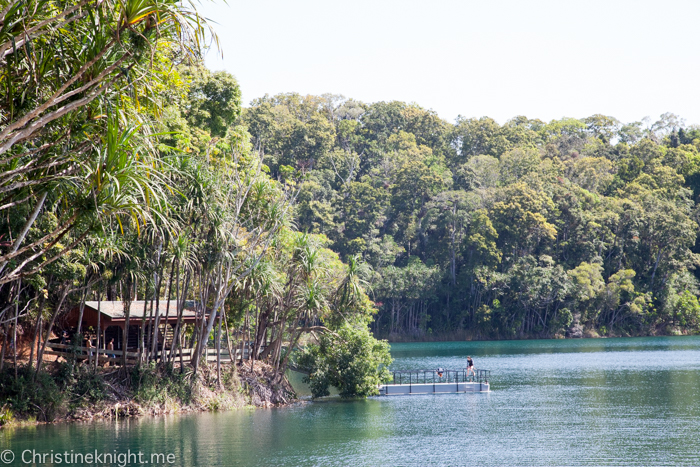 This stunning, clear, blue lake surrounded by cool rainforest is a popular spot for swimming, birdwatching, canoeing, picnics and bush walks. With its calm water, Lake Escham is perfect for families.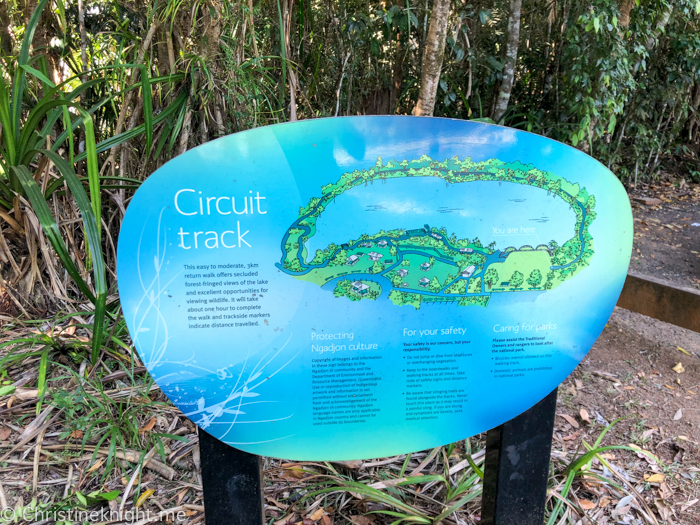 There is a shady 3km walking track loop around the lake.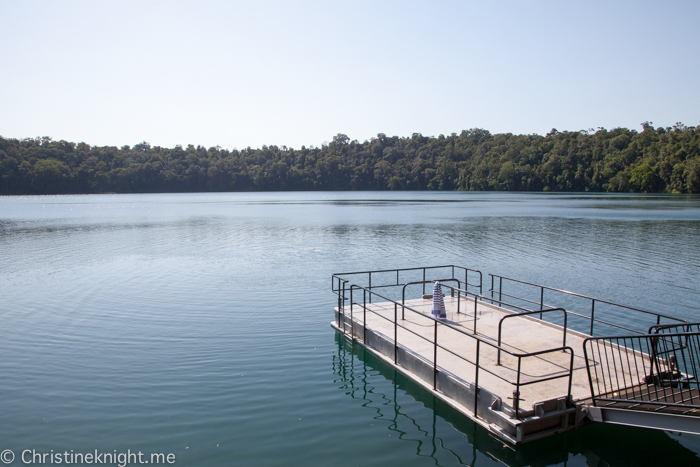 Swimmers can use the bathroom facilities to get changed after their dip. No cafes on site.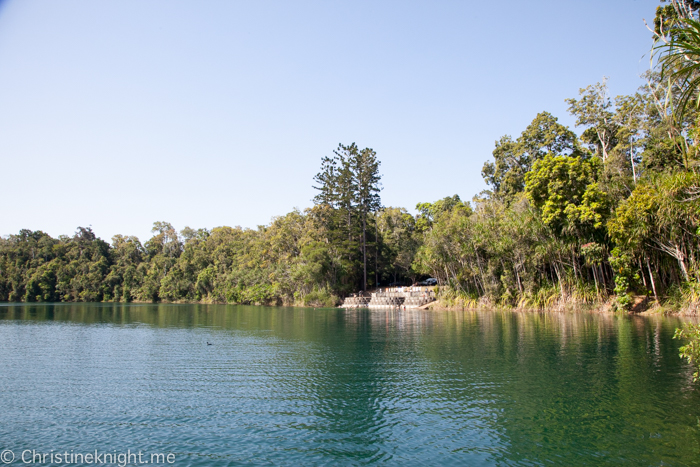 Get more information on visiting Lake Escham.
Read about more things to do in the Atherton Tablelands.