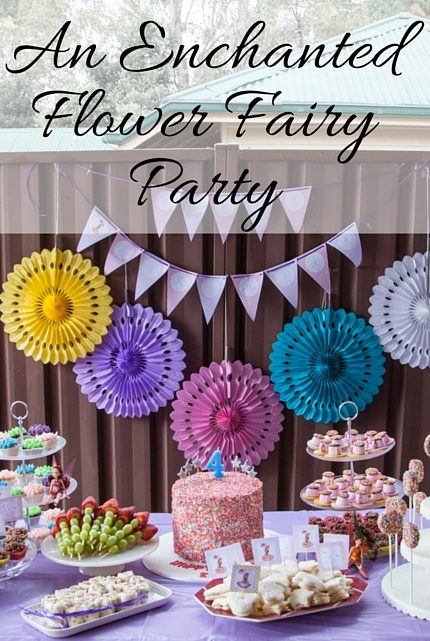 For the little Cheese's fourth birthday party, she wanted a fairy theme. It seems to be a popular choice for preschoolers! Together we found a pretty invitation on Etsy that was more flower fairy than Disney, and we ran with this for the theme – an enchanted fairy garden party.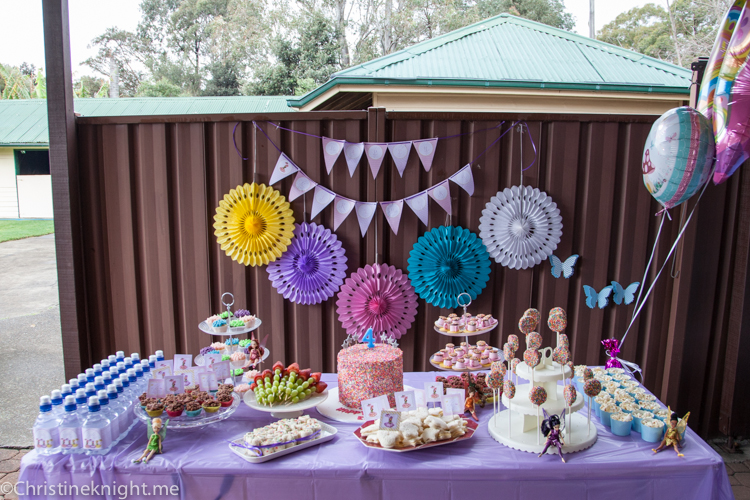 This year was exciting as Cheese started preschool in January and wanted to invite some of her new school friends. It was the first party where she had a say in the invite list, and I feel confident that next year she will be ready to choose exactly who she wants – it's a big step to see my little one making real friendships. Seeing her little face light up with joy when her friends arrived was just the most precious thing about the party. She literally couldn't believe that her friends had all come. A magical party, indeed.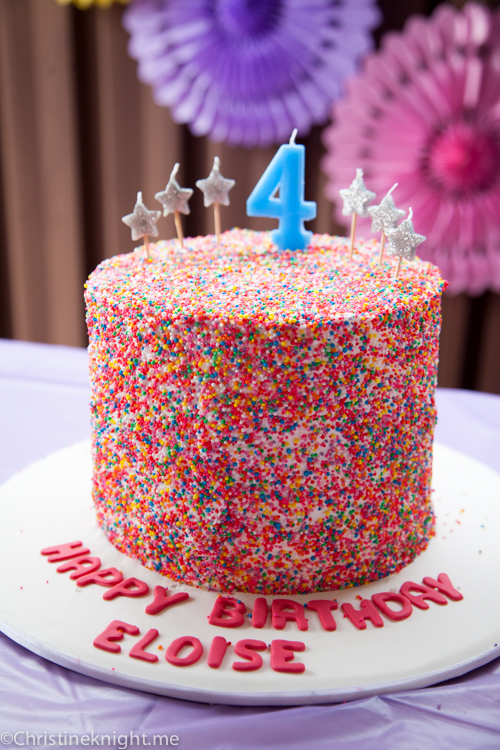 For the food, I had my friend Rosalie of Cakes by Rosalie make up this fantastic four tier white chocolate mud sprinkle cake. As per the birthday girl's instructions, the inside was blue.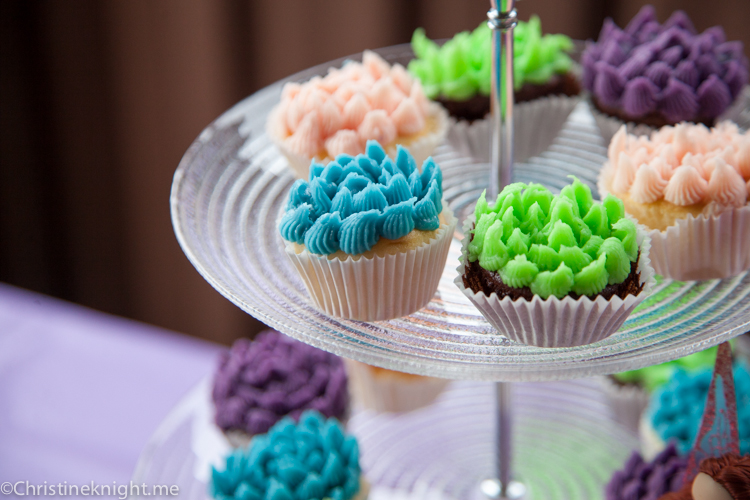 Rosalie also made 24 mini cupcakes with flowers piped on in buttercream. These were a big hit with the kids and adults alike – the perfect size to pop in the mouth.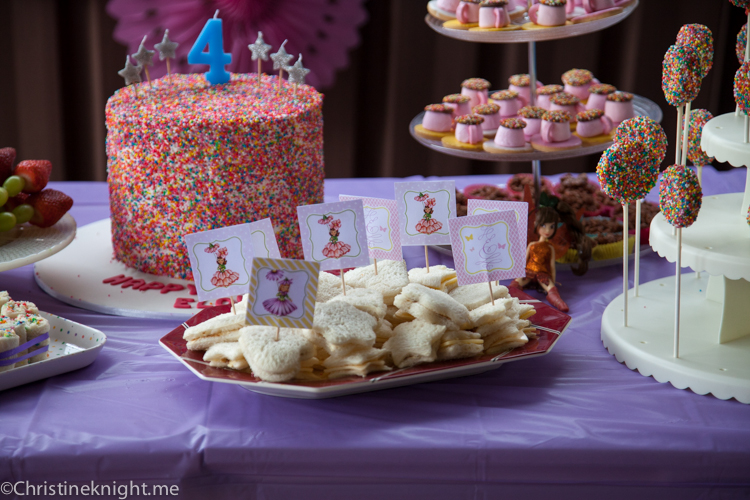 Also on offer were cheese and vegemite sandwiches that my mum and I cut into flowers, hearts and stars, and fairy bread pinwheels. Both of these were made the day before and frozen.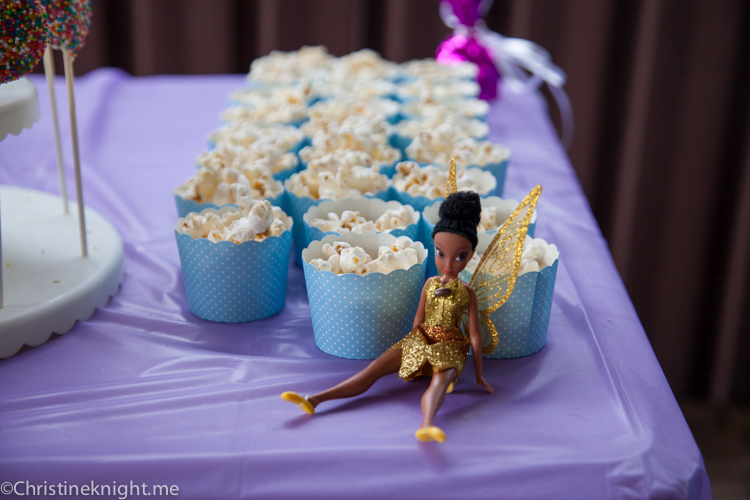 Popcorn was poured into tiny cups that were just the right size for kids to have about a few kernels at a time.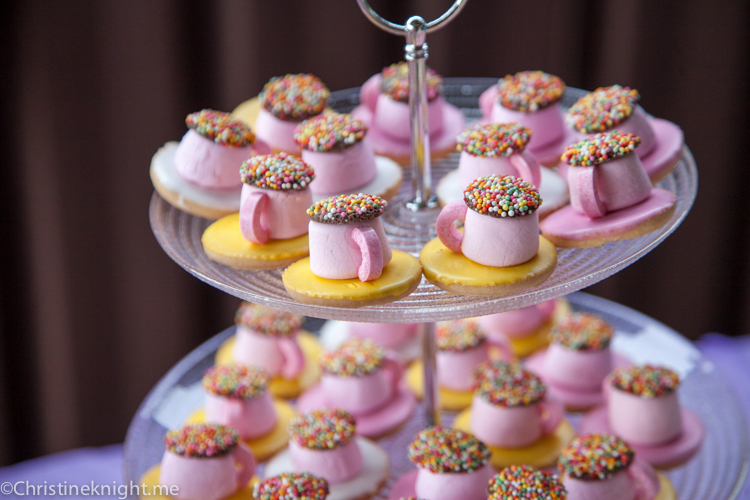 Sweets wise, I made little fairy tea cups with marshmallows and other supermarket sweets, stuck together with sugar glue that I picked up from a cake baking store.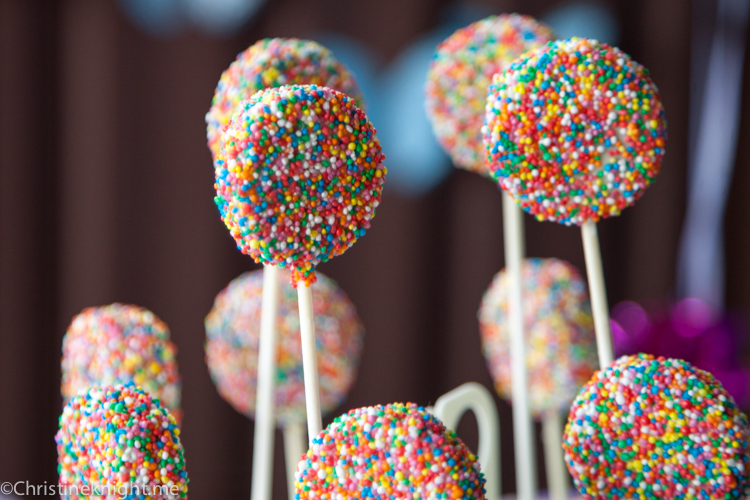 A talented local baker, Love Lauren xx, made the sprinkle Oreo Pops.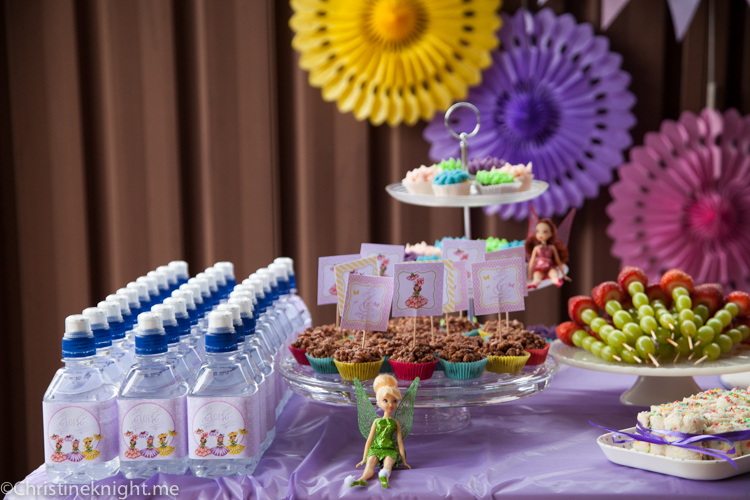 My mum whipped up some old school chocolate crackles for a vintage childhood touch.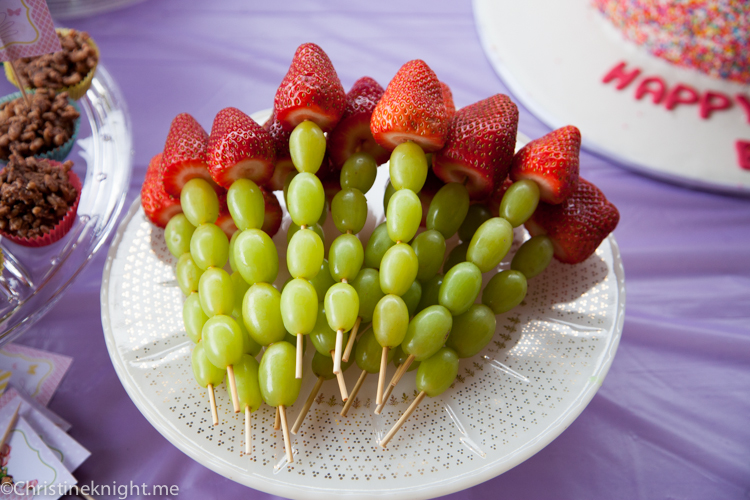 I made some fruit wands out of grapes and strawberries for a healthy touch.
I'm not a fan of giving kids anything other than water to drink, so we found small personal water bottles at the supermarket and wrapped fairy labels around them. My smart mum printed out all of the kids names and stuck them on the back, as well as on the party bags, so kids would be able to find their bottles when they put them down. Genius!
On a nearby table for the adults was a big fruit platter, cheese and crackers, and hot pastizzi and quiches.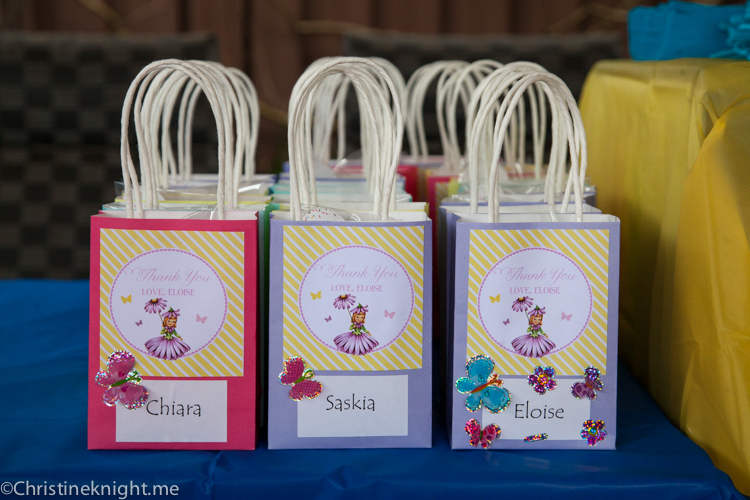 Gift bags were filled with bubbles, a fairy figurine, little toys like a ring, and custom fairy cookies by Love Lauren xx.
For entertainment, I borrowed a jumping castle from a friend, hired a fairy from Fairy Wishes, and had some cute princess, fairy and superhero sticker sets and colouring in sheets for the kids to sit down and do if they needed quiet time.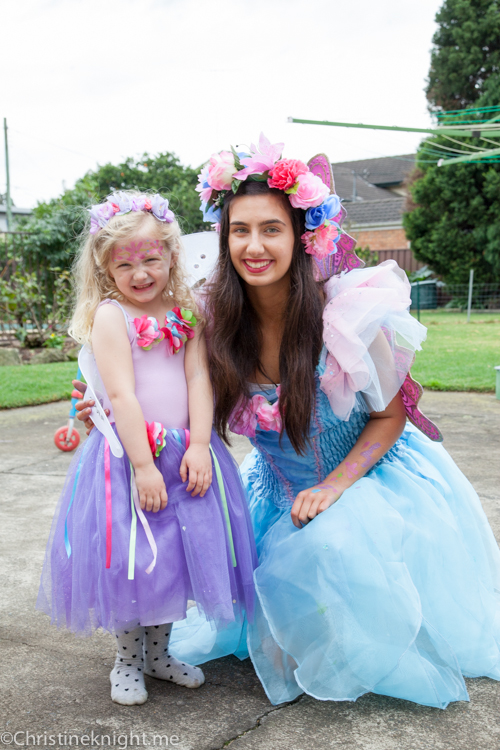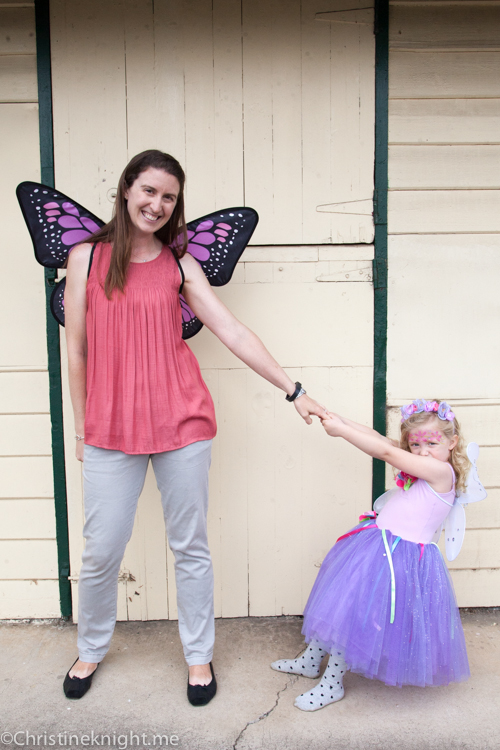 Cheese's super cute fairy dress was from Pink Poppy. Her flower hairband was from Cotton On Kids.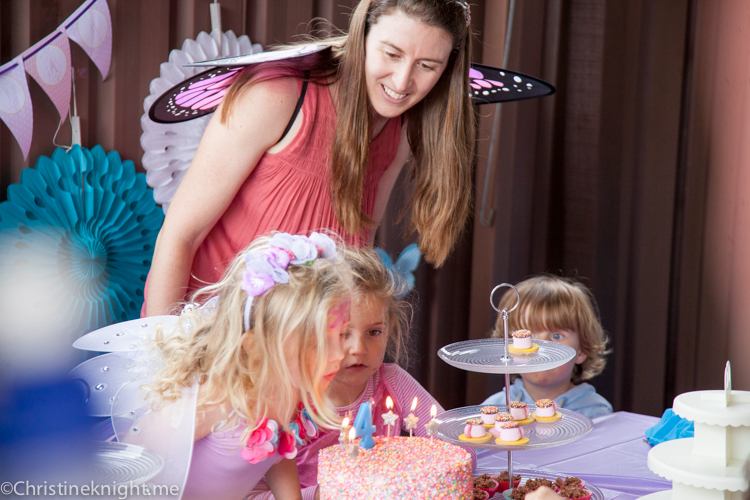 Cheese had the absolute best day of her life at her party – the only reason why we keep on throwing her parties each year! (OK, I love them too. Kids' parties are awesome!).
Are you throwing your kids a party this year?