Walt Disney World Tips For First Timers
Walt Disney World Resort is located in Orlando, Florida. It consists of four theme parks (Magic Kingdom Park, EPCOT, Disney's Hollywood Studios, Disney's Animal Kingdom Theme Park), two water parks, Disney Springs (a shopping, dining and entertainment district), and over 25 hotels.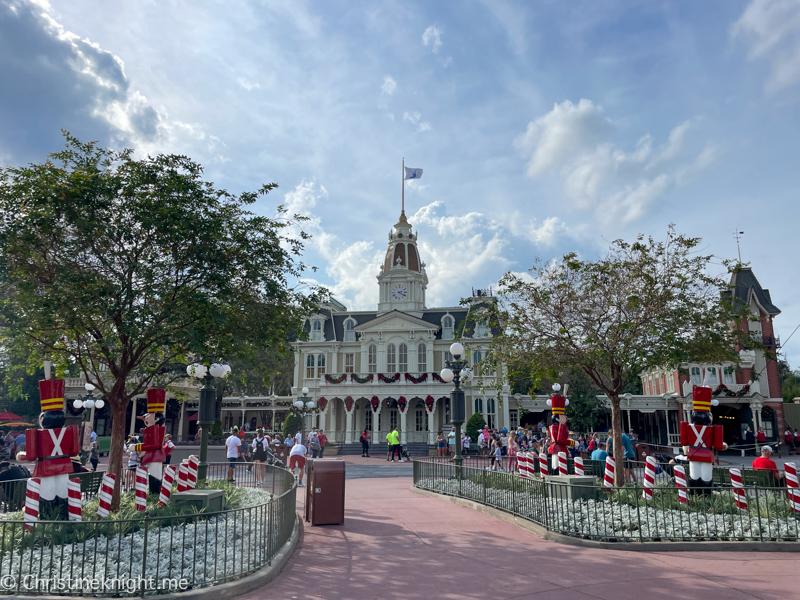 The whole experience of planning, booking and visiting Walt Disney World Resort can be extremely overwhelming due to its sheer size, so if you're looking for Walt Disney World tips for first timers, then you've come to the right place!
Preparing for Your Trip
When planning your WDW holiday, the first thing you will want to consider is what time of year you go. My advice is to firstly check the weather in Orlando for that time of year, as the heat can be intense for a large portion of the year in Florida, then check public holidays and school breaks in not just Florida but other parts of the US as well. The parks are busiest during public and school holidays.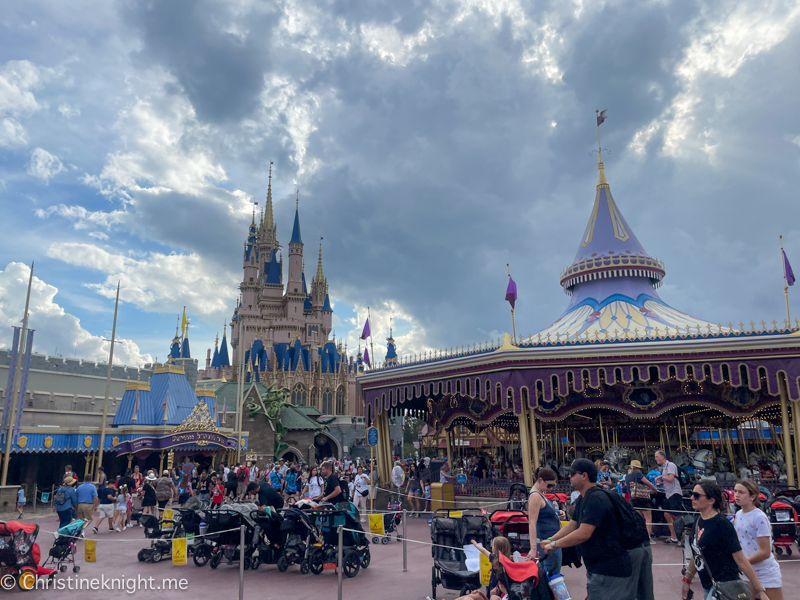 Lastly, consult the crowd calendars to pick what days you will go (these are based on historical data so are not accurate, however they do give a decent idea of business at certain times).
Buying Theme Park Tickets
You will want to buy your tickets in advance. I book mine direct from the parks or through my travel agent. Travel agents often have good deals on tickets for Australians visiting the American parks, such as a 10-day pass, that works out a bit cheaper.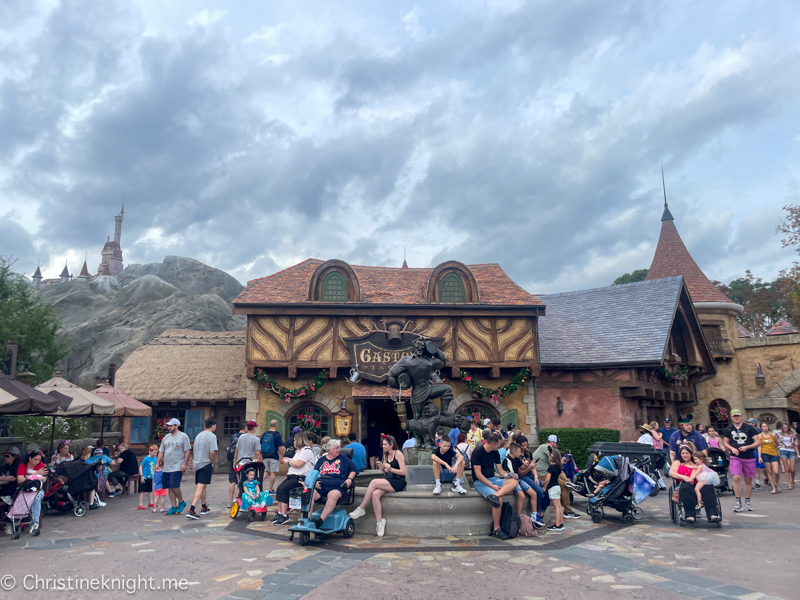 When buying your tickets, you have the option of one park per day or a "park hopper", which lets you visit multiple parks on the one day. The parks are quite far apart so for us, particularly as first timers, it made the most sense to only visit one park per day.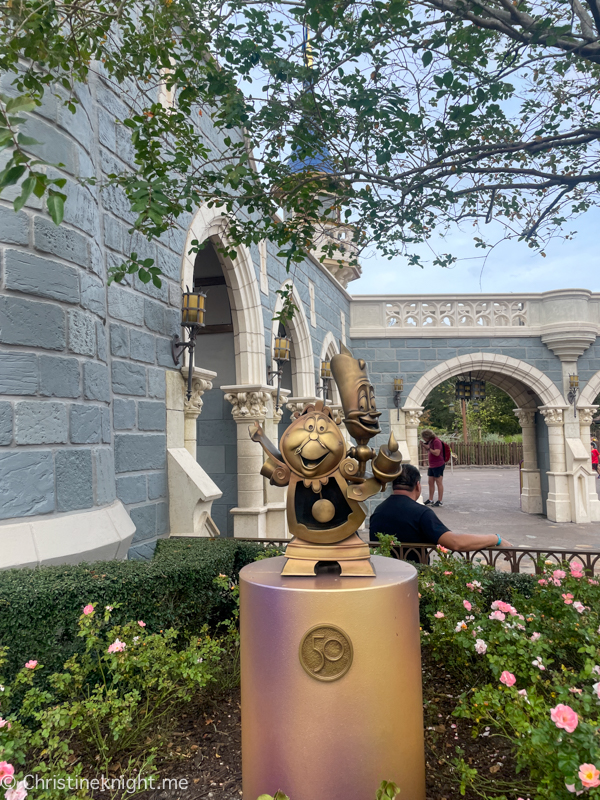 At the time of writing, Disney World requires a park pass reservation to enter the theme parks. You must select which park you will enter for each day you have tickets. Parks do fill up, so book your park passes as soon as possible. You can cancel or change the bookings right up until the night before if you change your mind.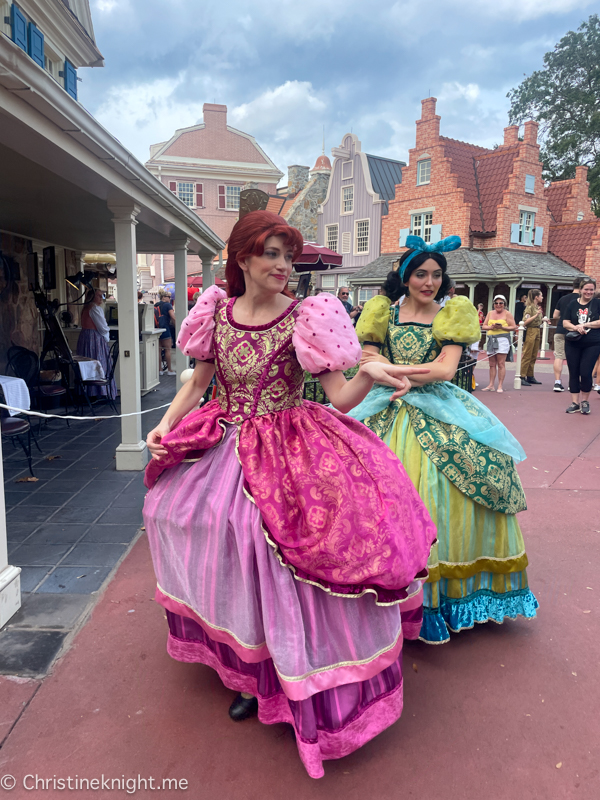 With Park Hopper tickets, you must enter your first park (matching your park reservation), and then after 2 pm, you may enter another park if you wish. You only need a park reservation for the first park you are visiting.
What to pack
Comfortable walking shoes are the biggest must. I also pack waterproof sneakers so I'm not caught out in the frequent Florida rain. I also bought reusable ponchos on Amazon and used them frequently. A poncho is great as it covers your head, body and backpack completely. I also advise bringing a portable charger, bandaids and a reusable water bottle.
You can take food into the park, so I suggest taking in healthy snacks or sandwiches if possible.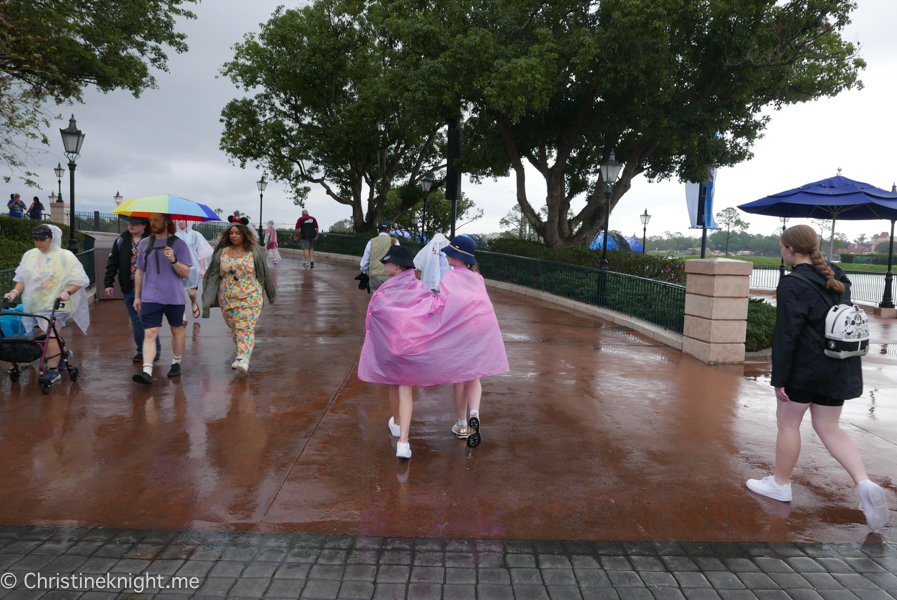 Apps to download to your phone
Download the My Disney Experience app to your phone immediately and link your tickets and party you are travelling with. The app allows you to manage tickets, view ride wait times, use Disney Genie+, book dining and more. We loved using the app to order takeaway food in advance so we didn't have to wait in lines.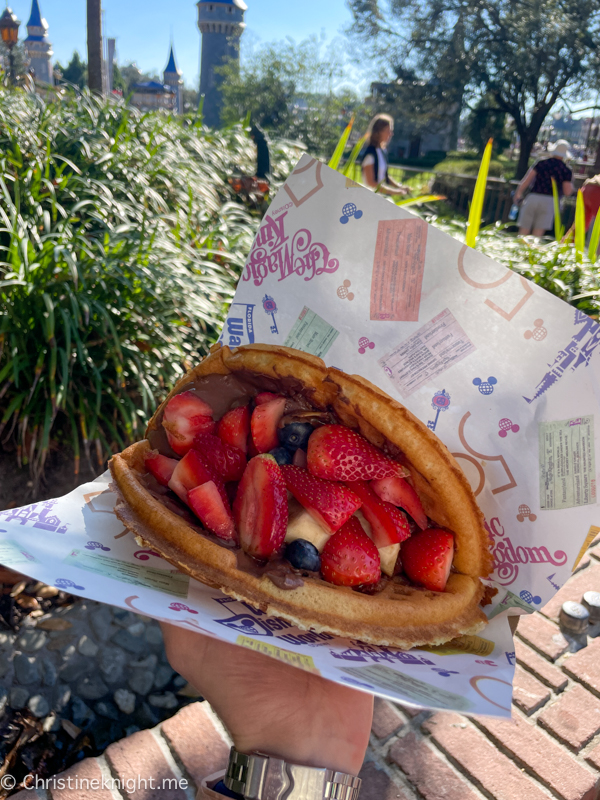 Another app we used frequently was Google Maps, to find the fast way to get from one side of the park to another. One last app you may need is Uber. We had the odd occasion when buses didn't turn up at the resort for significant amounts of time and we ended up calling an Uber to get to a park.
Disney Genie+ and ride strategy
Disney Genie+ is the paid skip-the-line option currently offered at Disney World. For an additional cost per ticket per day, guests can upgrade to the Disney Genie+ service, which will allow them to choose the next available time to arrive at a variety of attractions and experiences using the Lightning Lane entrance.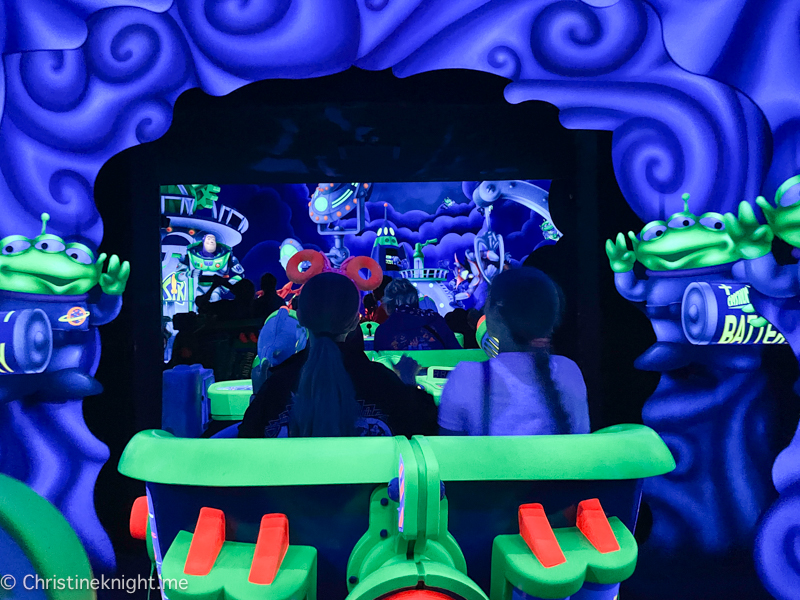 Additionally, guests can make Individual Lightning Lane selections for select high-demand attractions (that aren't included with Genie+ and come with an additional cost) in order to use the Lightning Lane entrance.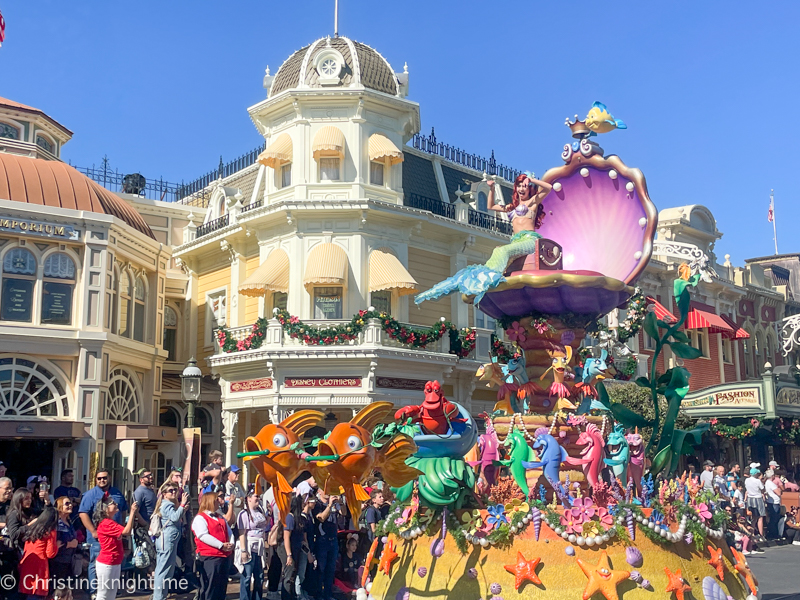 You can save significant time by bypassing the standby queue and there is no longer a free option available anymore, which makes this your best bet if you don't want to spend your day waiting in lines. Note however that you can only skip the line for one ride on each included attraction. If you want to ride the attraction again, you will have to line up in the general queue.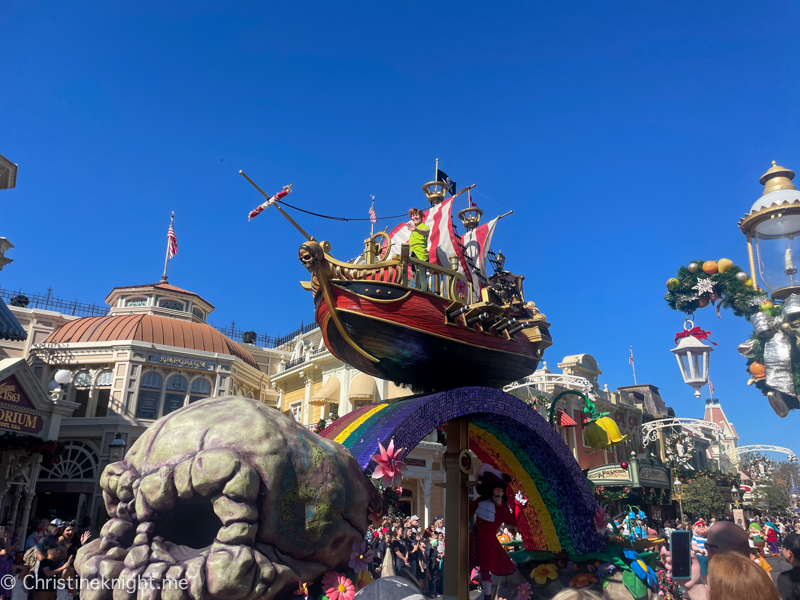 Lightning Lane and Individual Lightening Lane bookings on the Disney Genie+ are limited. There are only a certain number released per day and then they run out. Onsite hotel guests can make their first ride selection at 7am. Other park goers must wait until they enter the parks to make their first Lightening Lane Booking.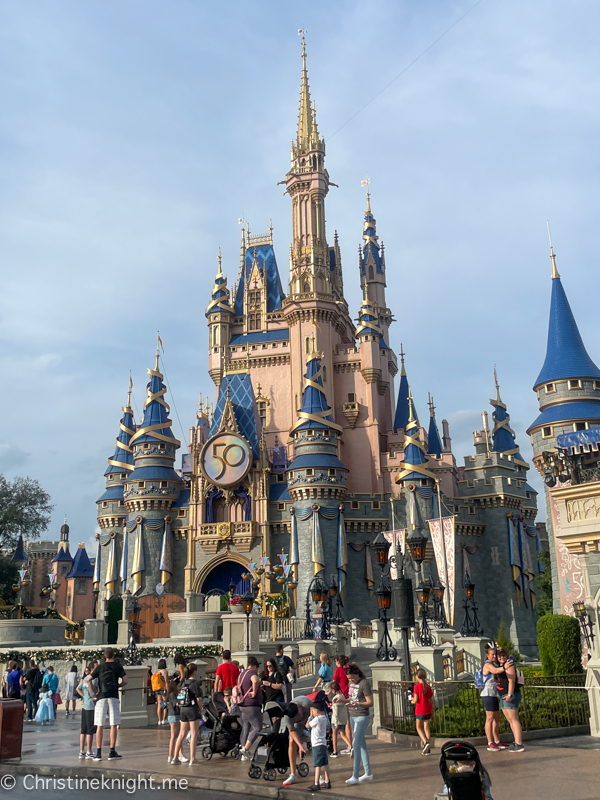 I suggest researching the rides at each park ahead of your visit and writing a list of which ones you most want to experience. A quick Google search will give you the current most popular rides to give an indication of which rides you should book earliest in the day before the Lightening Lanes run out.
Entering the Theme Parks
You can use the My Disney Experience app to enter the theme parks. In order to do so, before you arrive at the parks, create a MagicMobile pass, allowing you to add your tickets to your digital wallet (iPhone users and those with select Android devices). With the MagicMobile pass you simply tap your phone to the turnstiles and enter.
To create the MagicMobile pass:
Open the My Disney Experience app and click the three lines icon in the bottom right-hand corner.
In the menu, select the "Disney MagicMobile" button.
Click the plus sign in the upper right-hand corner and select the tickets you'd like to enable; click "Add to Wallet" and customize the design. You can hold tickets in your wallet for anyone in your party.
MagicBand
You can also use a MagicBand or MagicBand+ wristband to "tap" in to the park as well as enter Lightening Lanes and link photos. If this all sounds too complicated, head to Guest Relations and a cast member can help you get a physical card.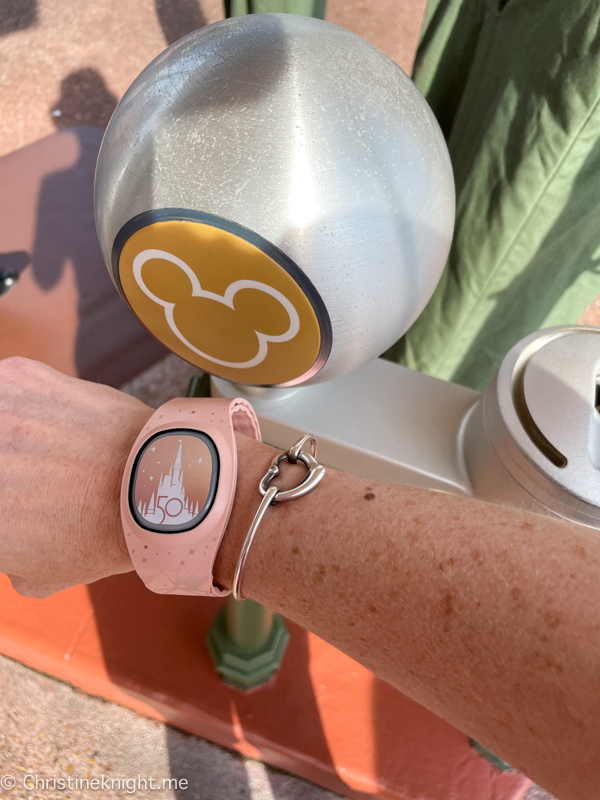 Choosing A Resort at Disney World
There are hotels scattered all over the Walt Disney World Resort precinct. Before choosing a hotel, consider what you are planning on doing throughout your stay: Most importantly, which parks you will be visiting and how you will get there. On the official Walt Disney World Resort site you will find on-site hotels and other Disney Good Neighbor hotels. You can also find other hotels in the area through traditional booking means, however they won't come with any Disney World benefits.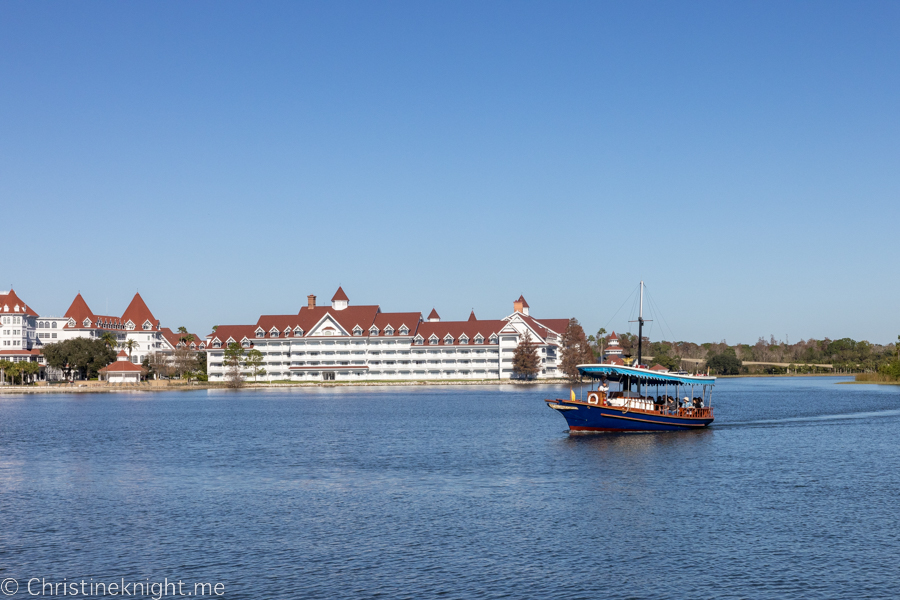 The benefits to staying at Walt Disney World Resort hotels can be found here, and to sum up include free transport between the hotels, parks and Disney Springs, plus benefits such as early entry into the parks.
If you choose to stay on-site, consult the Walt Disney World website or a map such as this one to determine which hotel location suits you best. I recommend taking into consideration transport options for the theme parks you are visiting.
There are a variety of value, moderate and deluxe resorts to choose from, so something in most budgets to choose from.
We did a split resort stay and booked one hotel (Disney's Polynesian Village Resort) for half and Disney's Beach Club Resor for the other half, due to their proximities to different parks.
You can read my review of the Disney's Polynesian Village Resort here and Disney's Beach Club Resort here.
Transportation
You can get around Walt Disney World Resort by bus, boat, monorail and Skyliner.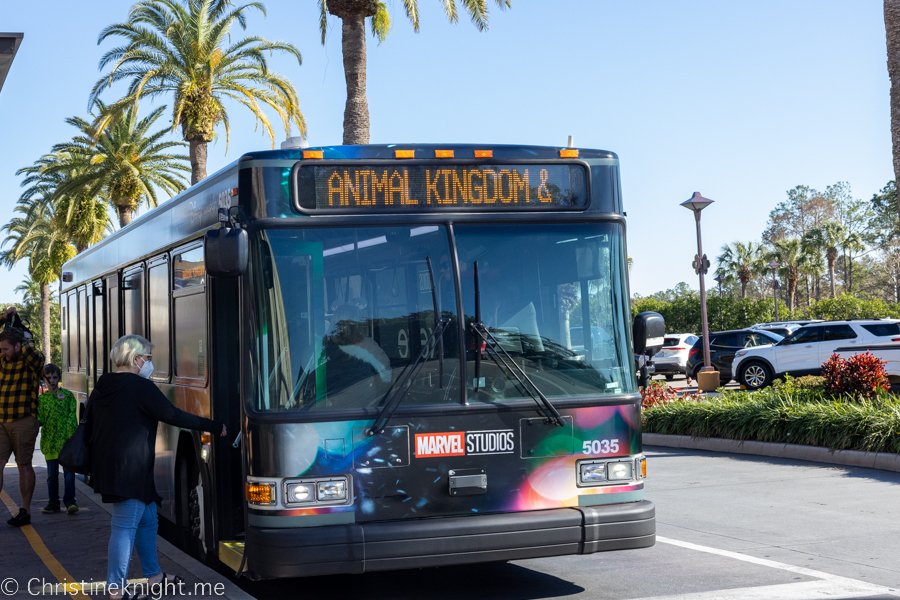 We found the monorail to be the most efficient of all transport options due to its frequency. If you missed one, another one was quickly along. Buses frequently didn't arrive per schedule and with the boats, if you miss one it's a long wait till the next. The Skyliner is also a good form of transport as it runs continuously.
Find out more about resort transportation here.
Things to Do at Disney World
There are an overwhelming number of things to do at the four parks. The rides are of course a main focus – research what you might like to ride in advance including height requirements and if they offer child swap so you are prepared. I highly recommend looking at all of the offerings from shows to parades and character meet and greets to fully experience all the parks have to offer.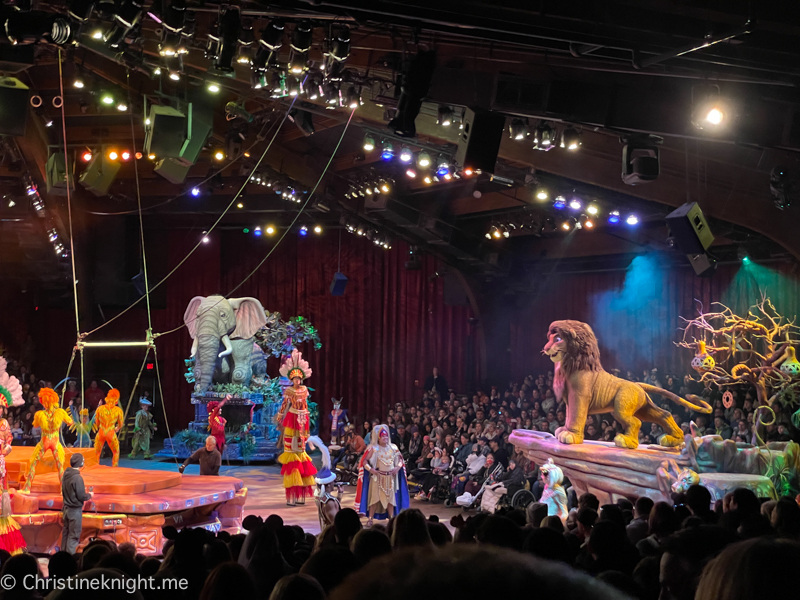 Of note are the immersive Pandora — The World of Avatar at Animal Kingdom and Star Wars: Galaxy's Edge inside the Magic Kingdom. Some newer attractions may not offer a standby queue, so you'll need to join a virtual queue to ride. These also open to booking at 7am for on-site hotel guests.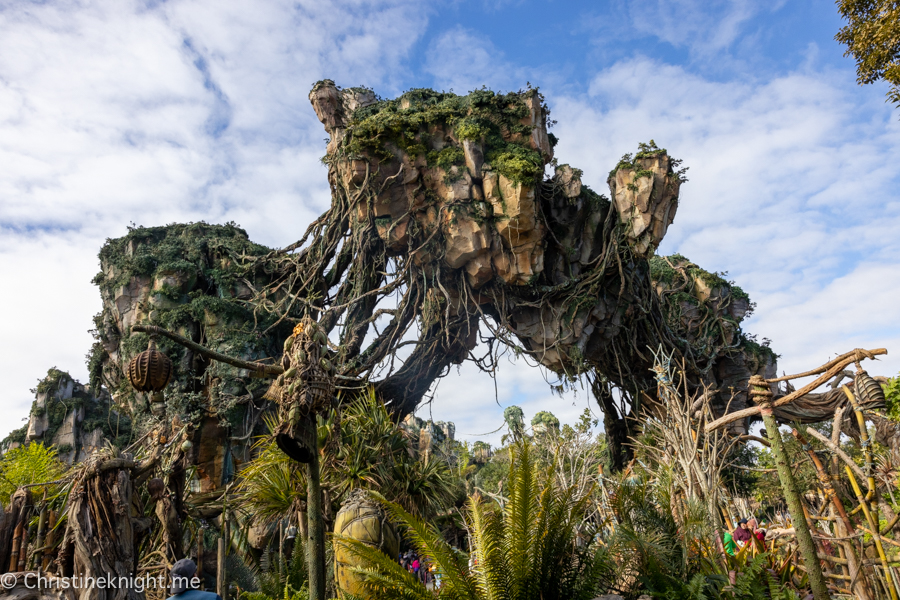 The parks also close out at night with evening spectaculars at Magic Kingdom, EPCOT, and Fantasmic at Hollywood Studios.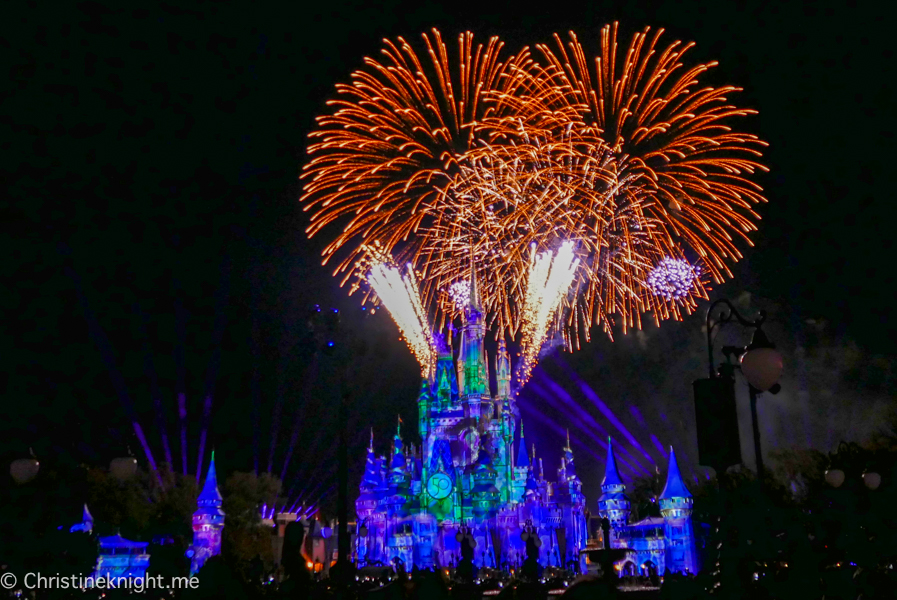 You can read about our Pre-Fireworks Dessert Party experience at Magic Kingdom here.
Top attractions at Walt Disney World
To help with your trip planning, I've included highlights of our top rides, food/drink and experiences you won't want to miss at Magic Kingdom, EPCOT, Hollywood Studios and Animal Kingdom.
Dining at Disney World
There are lots of great dining options at Disney World! Many of the dining options are very popular so make your reservations for table-service restaurants 60 days in advance. If you aren't able to secure a table, keep checking as they often do open up, or join a walk-up list via the My Disney Experience app.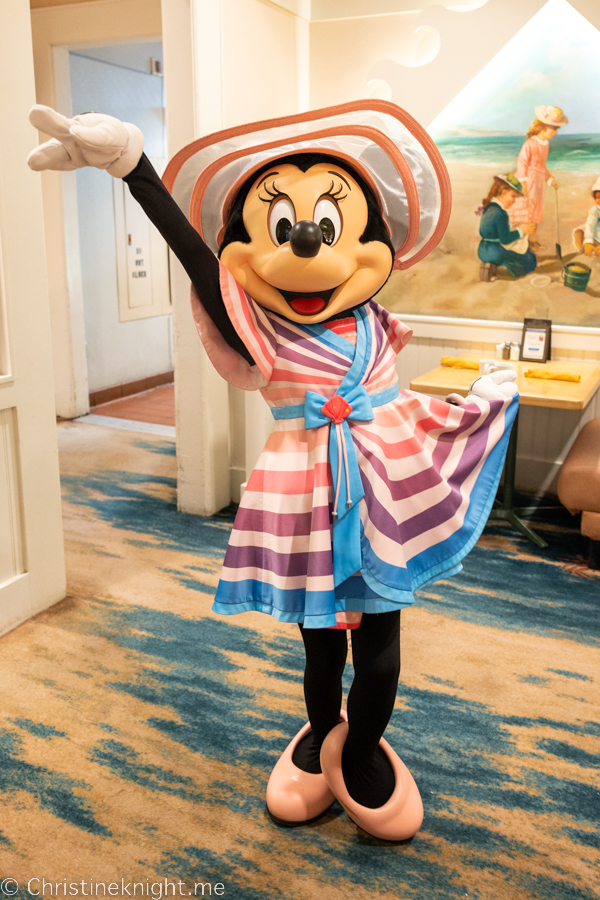 Character dining is a fun option where guests enjoy a sit-down meal and characters visit the tables throughout the dining session.
There are also lots of great quick-service restaurant options where reservation aren't required (and they aren't so time consuming).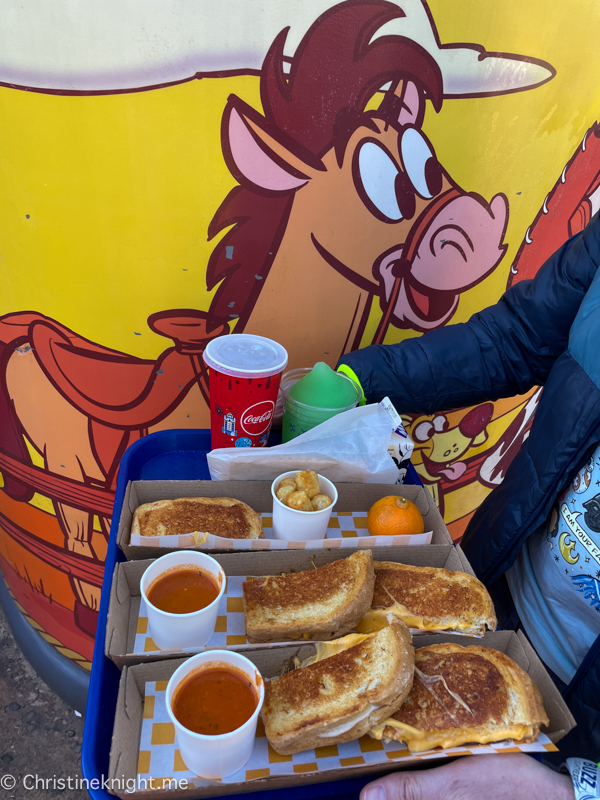 To really save time, you use Mobile Ordering through the My Disney Experience app.  You can place your order and pay in the app, and then receive a notification to pick up your food once ready.
Our favourite dining experiences at Walt Disney World Resort:
Cinderella's Royal Table – Magic Kingdom Resort
Be Our Guest – Magic Kingdom Resort
'Ohana (character dining) – Disney's Polynesian Village Resort
Beaches & Cream Soda Shop – Beach Club Resort
Minnie's Beach Bash Breakfast – Beach Club Resort
Story Book Dining at Artist Point with Snow White – Fort Wilderness Resort
Sci-Fi Dine-In Theatre Restaurant – Hollywood Studios
Rainforest Cafe – Animal Kingdom
Garden Grill (character dining) – Epcot
PhotoPass 
There are photographers throughout the resort that can take your photo, including when meeting characters and with a lantern at Rapunzel's tower at Magic Kingdom. The photos will link to your account automatically but you will need to purchase a photo package to download them. If you plan on taking a lot of photos, I recommend purchasing Memory Maker for unlimited photo downloads. Read more about PhotoPass here and Memory Maker here.
We had mixed experiences with the PhotoPass images. Some were fantastic, some were blurry, so I recommend asking the photographer to also take photos on your own phone or camera.
Disability Access Service
Disability Access Service (DAS) is a program offered at Walt Disney World theme parks to assist Guests who have difficulty tolerating extended waits in a conventional queue environment due to a disability.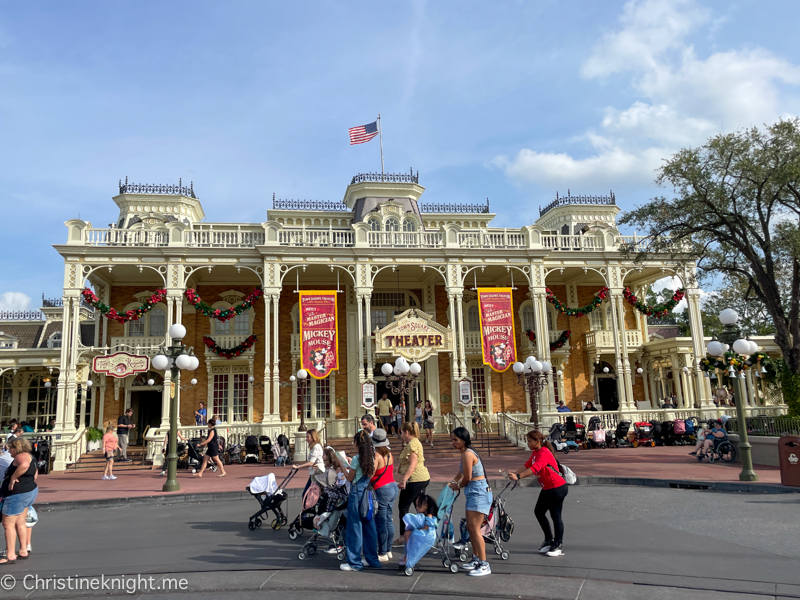 Eligible Guests can now pre-register for DAS Advance virtually with a Cast Member, using live video chat. You may pre-register from 30 days in advance of a park visit up until 2 days before your arrival.
During the registration chat, you will be able to work with a Cast Member to book up to 2 one-hour return windows for select experiences using our new DAS Advance planning option (you may also make additional DAS selections on the day of your visit). Please note that all park visits must be within 30 to 2 days of the live chat.

Top Things to Know About DAS
DAS is intended for Guests who have difficulty tolerating extended waits in a conventional queue environment due to a disability.
DAS doesn't provide immediate access to experiences, but rather allows Guests to request a return time for a specific experience that is comparable to the current standby wait. This allows the Guest using DAS to enjoy other experiences in the park instead of physically waiting in the standby line.
The Guest who is requesting to use DAS must be present during registration (in person or live video call) and when redeeming a DAS return time at Walt Disney World theme parks. The Guest using DAS doesn't need to be present when a return time is requested at an attraction or any Guest Relations location.
Once registered, DAS is valid for up to 60 days.
How to use DAS
Once registered, you will see a Disability Access Service button appear in the My Disney Experience app. If you have pre-registered and selected rides in advance, you will see your ride selections already populated once you click on the DAS button.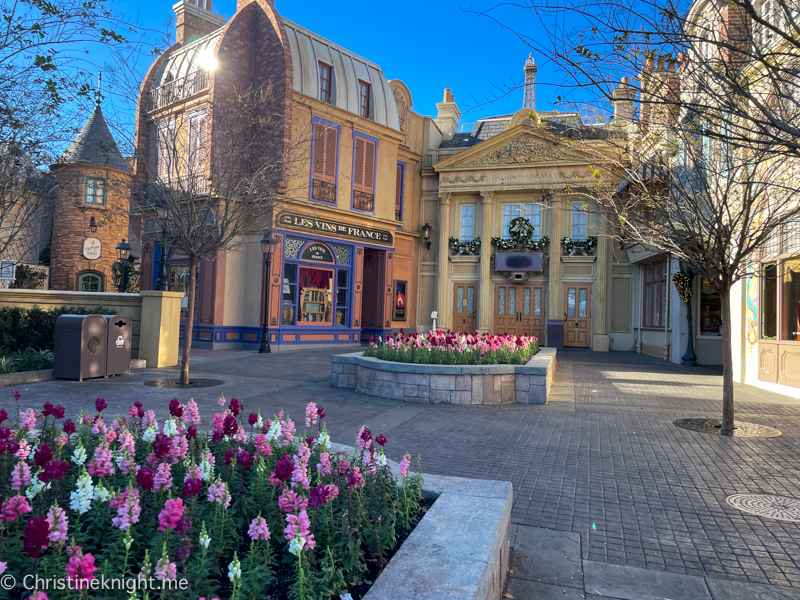 Book your rides and experiences using this interface inside the app in much the same way as using the Genie+ service. Click on the ride and you will see a time slot appear that you will be able to book in for a future ride.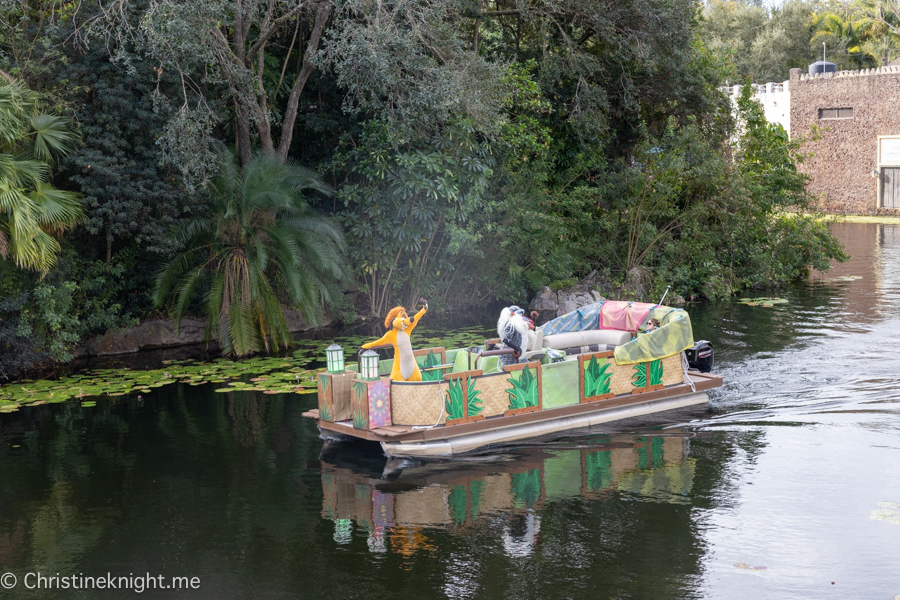 Head to the Lightening Lane entrance during your booked time slot to gain entrance to the ride. You will then queue for the ride with the guests who have booked a Lightening Lane entrance. Unlike the Genie+ service, DAS may be used to rebook the same rides over and over again.
Get more info and register for DAS here.
Get more tips on visiting Walt Disney World Resort.
Best Attractions at Magic Kingdom, Walt Disney World Resort
Walt Disney World Tips For First Timers
Best Attractions at Hollywood Studios, Walt Disney World Resort
Best Attractions at Epcot, Walt Disney World Resort
Garden Grill Restaurant Character Dining at EPCOT
Cinderellas Royal Table Dining Experience at Magic Kingdom Walt Disney World
Rainforest Cafe® at Disney's Animal Kingdom
Be Our Guest Restaurant Magic Kingdom
Story Book Dining at Artist Point with Snow White
Magic Kingdom Fireworks Dessert Parties: Pre-Party
Sci-Fi Dine-In Theater Restaurant Hollywood Studios WDW
Minnie's Beach Bash Breakfast at Disney's Beach Club Resort
11 Reasons to Stay At The Beach Club Resort, WDW Orlando Florida
'Ohana Best Friends Character Breakfast featuring Lilo & Stitch
6 Reasons to stay at Disney's Polynesian Village Resort