Story Book Dining at Artist Point with Snow White
Meet characters from Snow White and the Seven Dwarfs over dinner at Story Book Dining, Wilderness Lodge Resort, Walt Disney World Resort.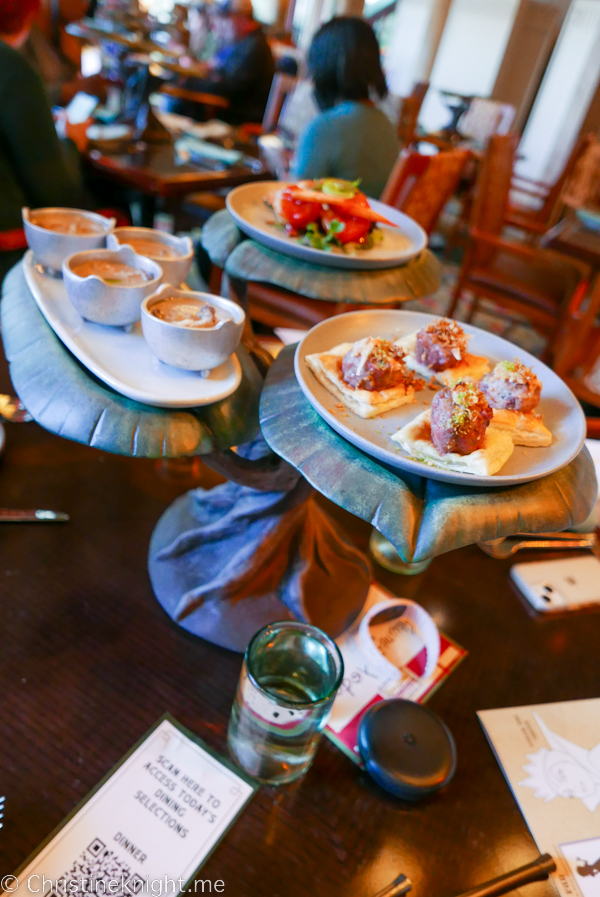 The magical story of Snow White comes to life inside Artist Point, where dinners enter an enchanted forest and during the evening meet Snow White, Dopey, Grumpy and The Queen.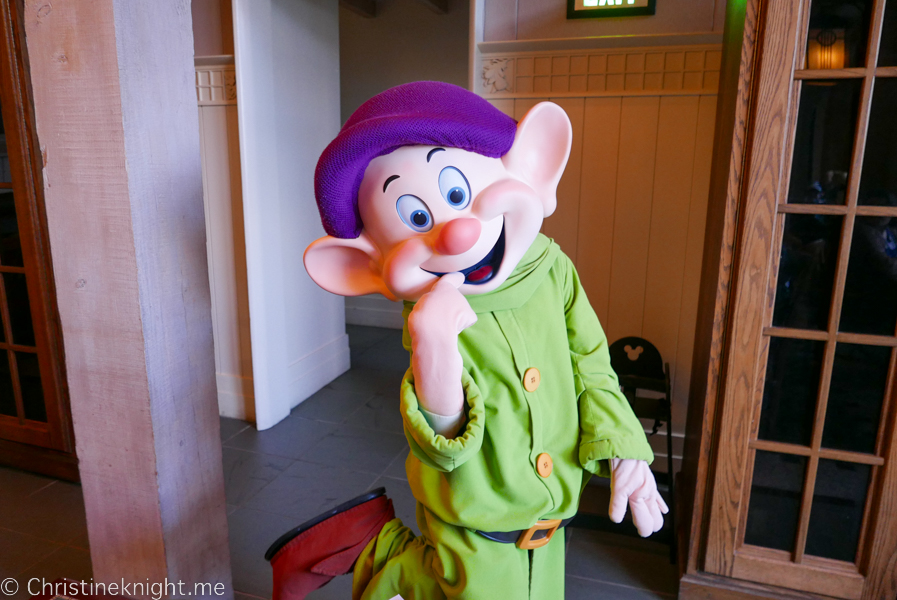 The first three characters visit tables during the meal, with the Queen ready to post for photos at the end of the dining experience.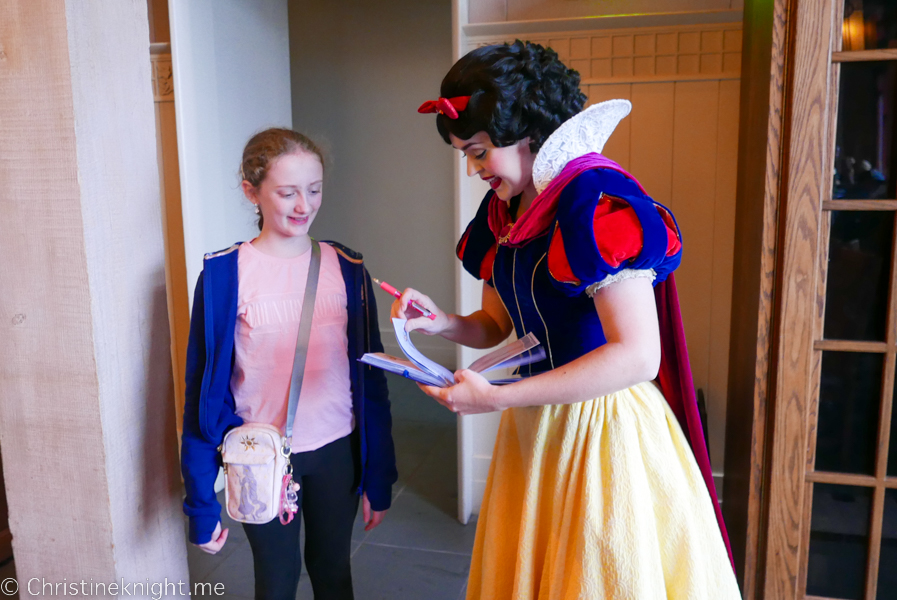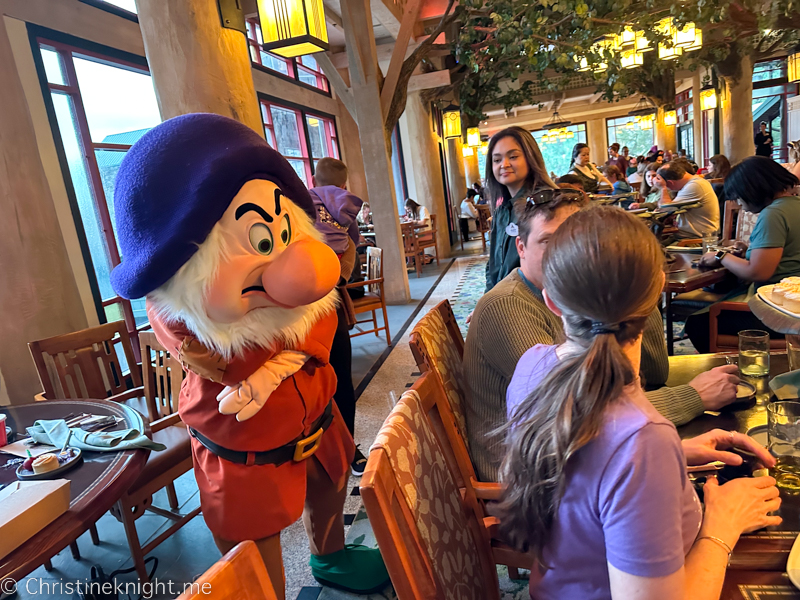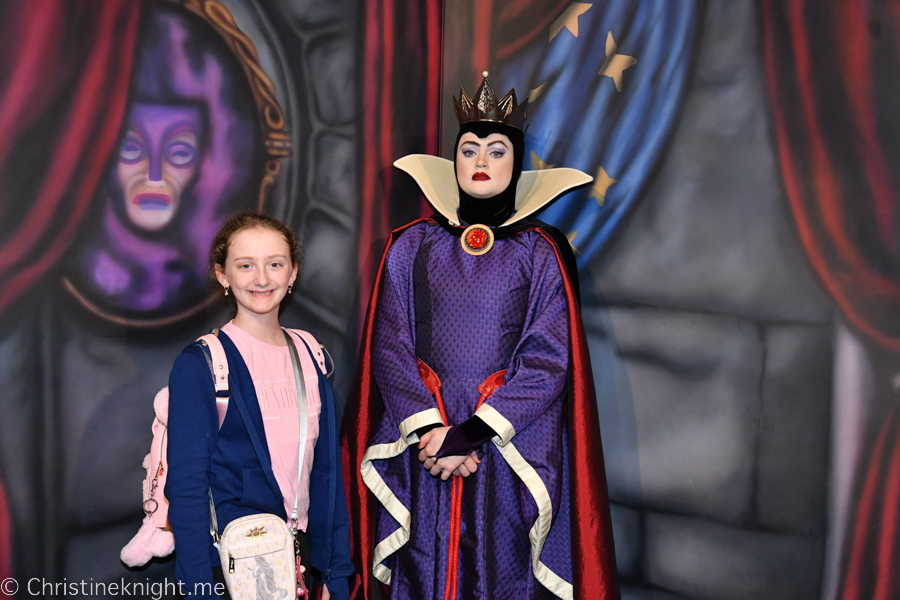 The meal offers a choice of individual plated entrées and shared starters and desserts, with a story-book theme to the meals. Vegetarian options are available, as are plainer choices for kids.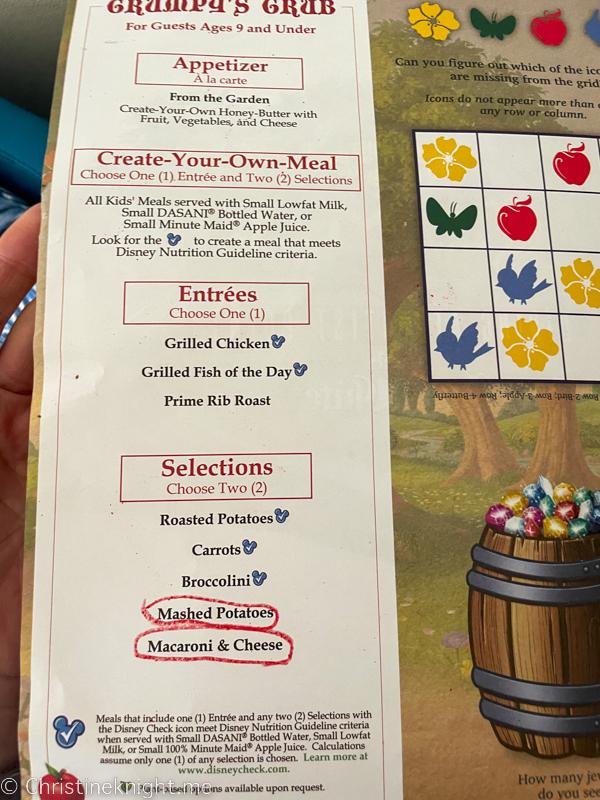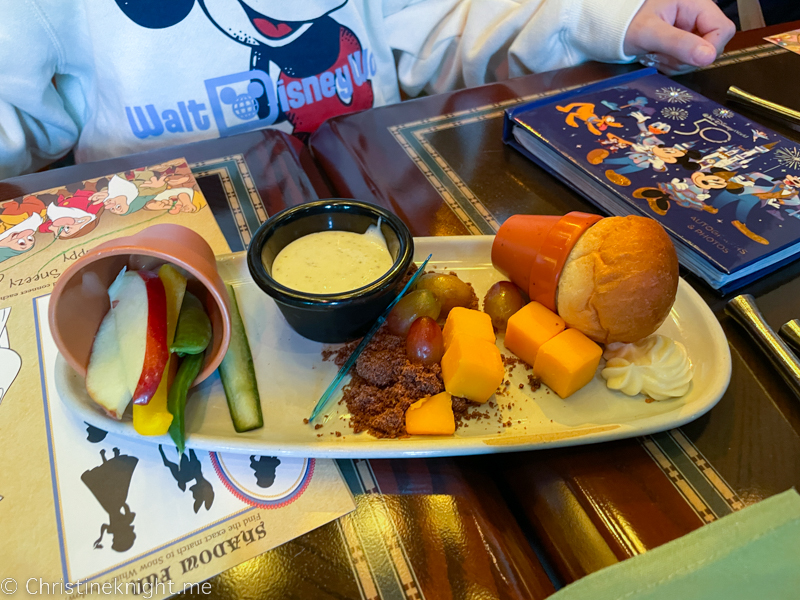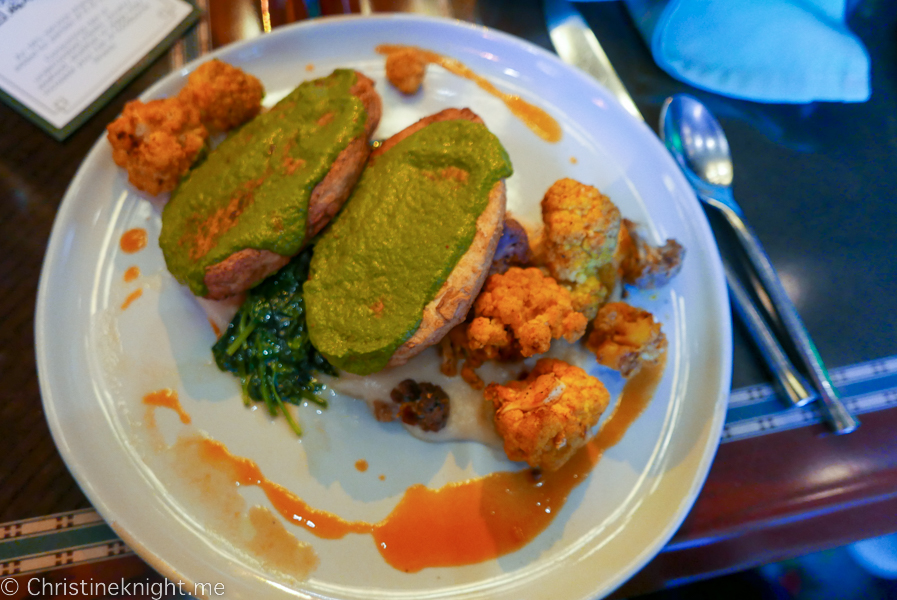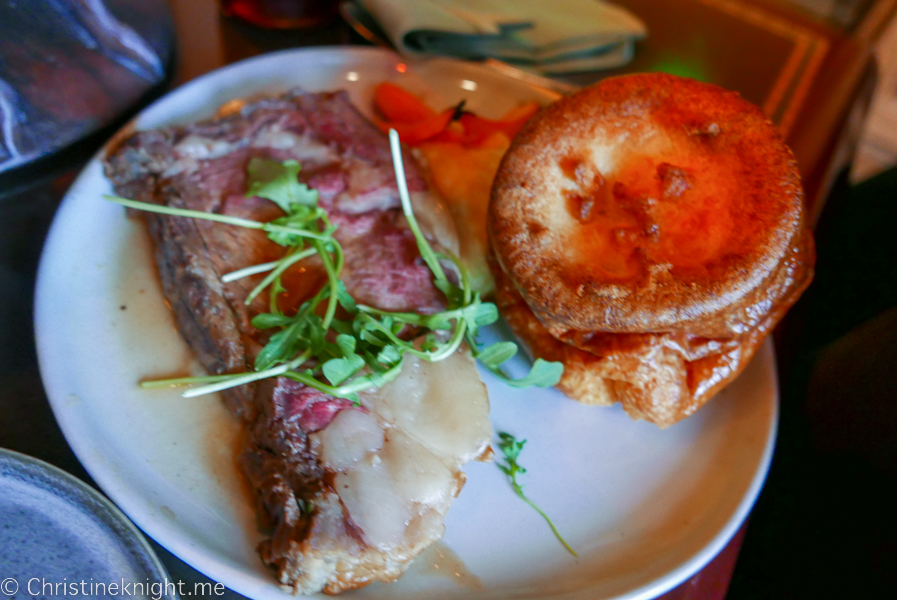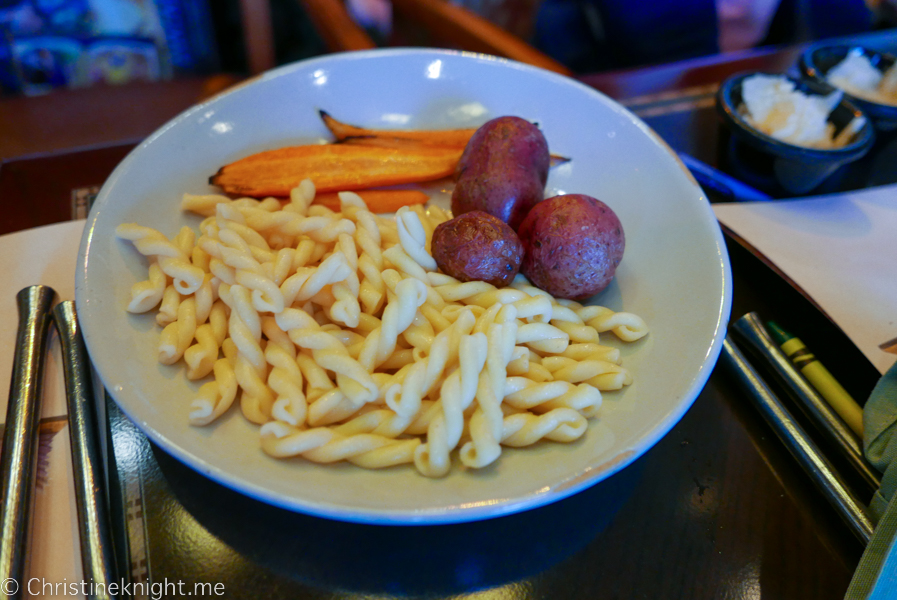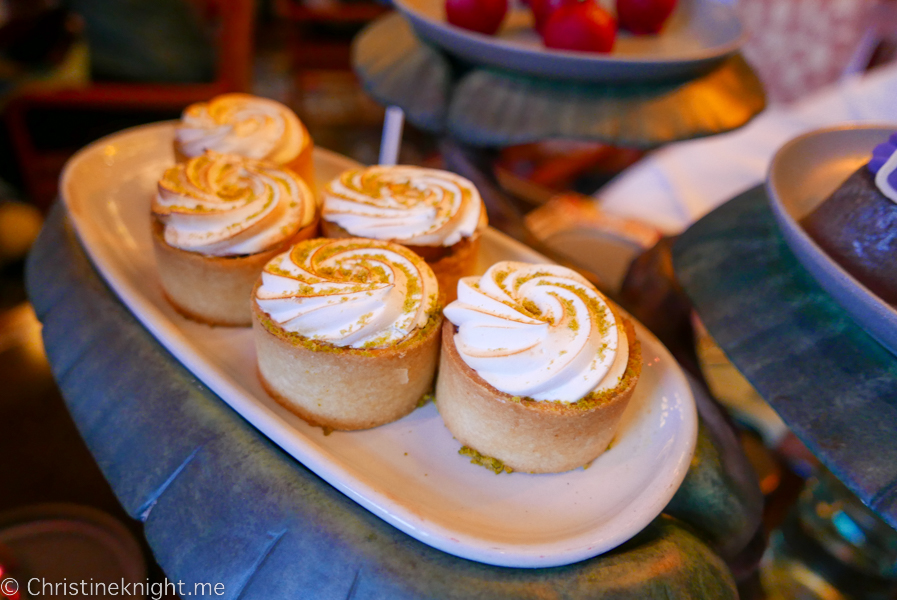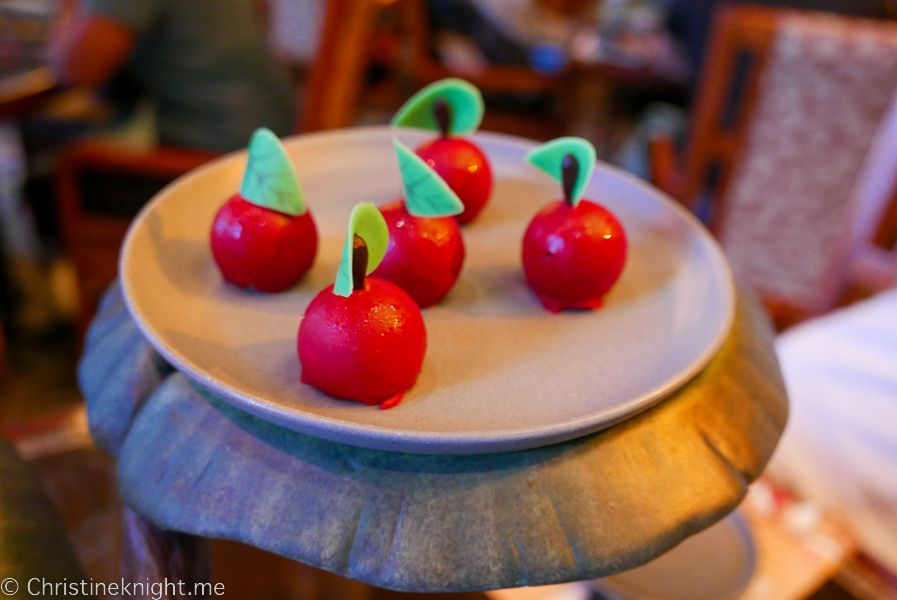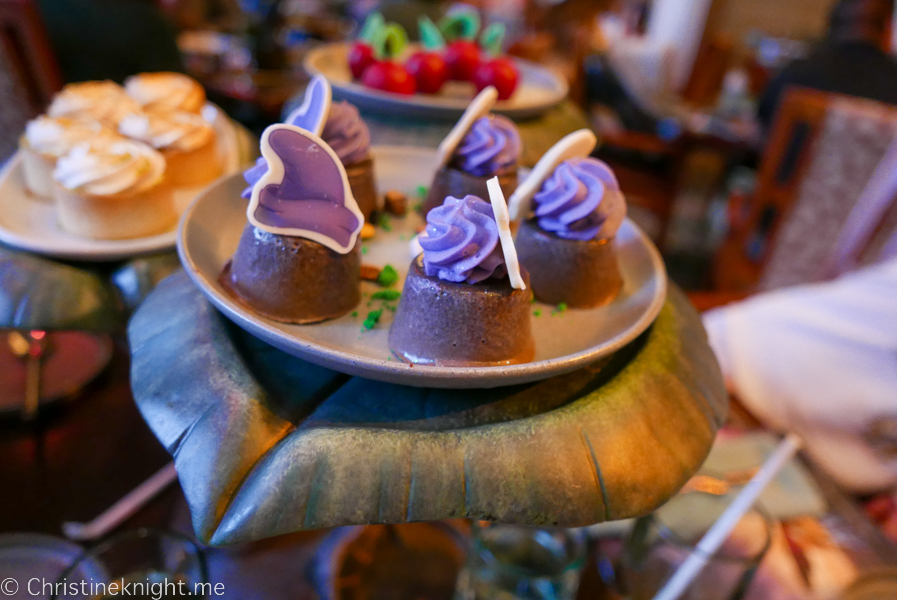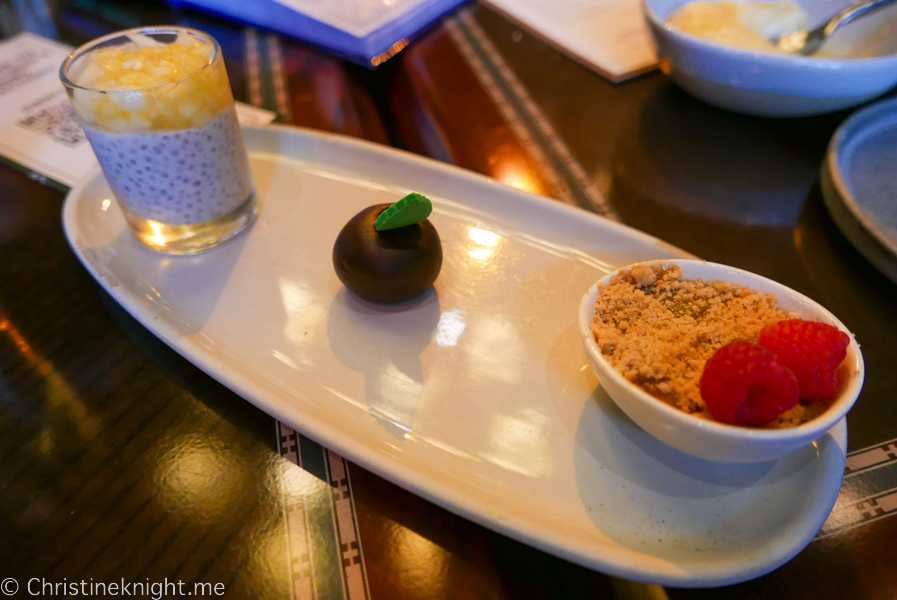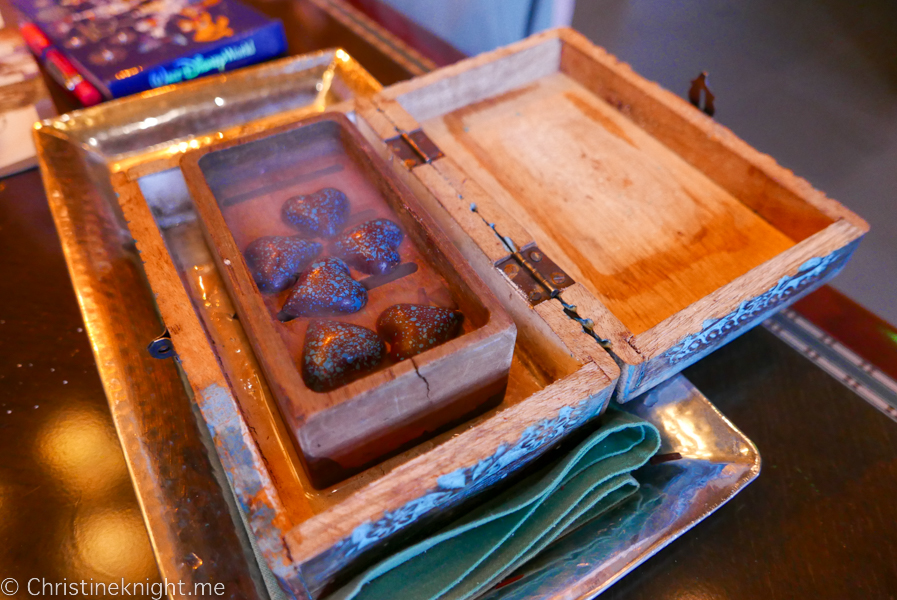 The highlight of the meal was the dessert platter, featuring a "Poison" Apple, a dark chocolate-apple mousse, Fairy Tale Gooseberry Tart and Miner's Treasures.
Reservations
Advance reservations are highly recommended.
Story Book Dining at Artist Point with Snow White
https://disneyworld.disney.go.com/dining/wilderness-lodge-resort/artist-point/