Be Our Guest Restaurant Magic Kingdom
Dine inside Beast's castle, where the story of Beauty and the Beast comes alive at Be Our Guest Restaurant.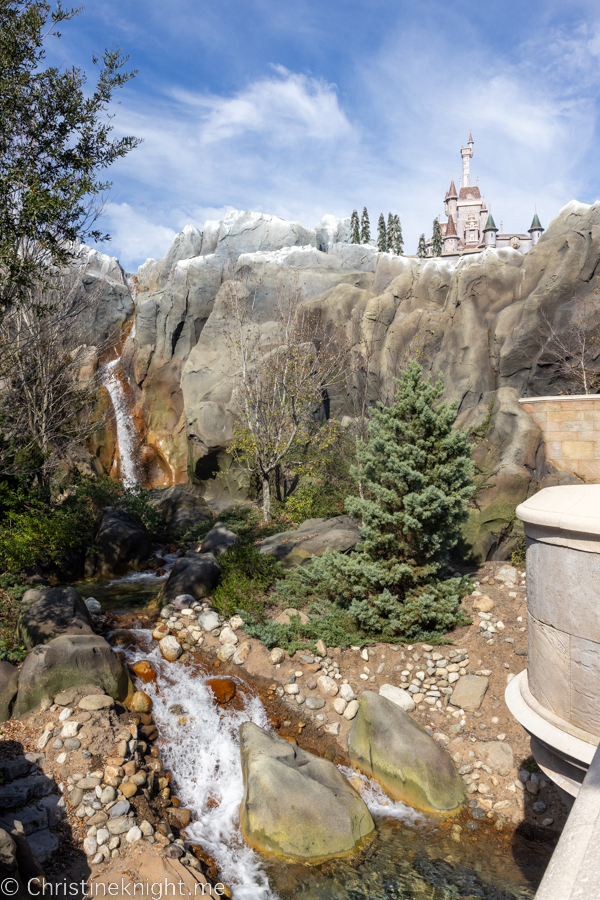 One of the hottest dining reservations at Walt Disney World Resort, Be Our Guest (called BOG in the forums!) is an elegant dining experience set across three rooms, each designed to immerse guests in a different part of the famous Disney story.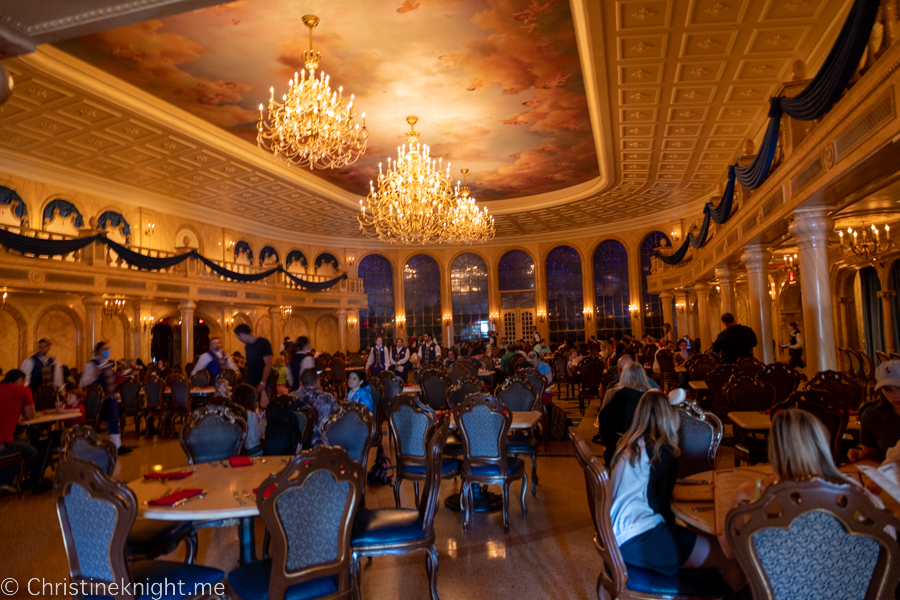 Upon arrival, guests are allocated a table in one of the rooms: The Grand Ballroom, with a high, domed ceiling, chandeliers and snow-laced Gothic arches, The West Wing, home to Beast's enchanted rose, and The Rose Gallery, which has larger-than-life figures of Belle and Beast dancing.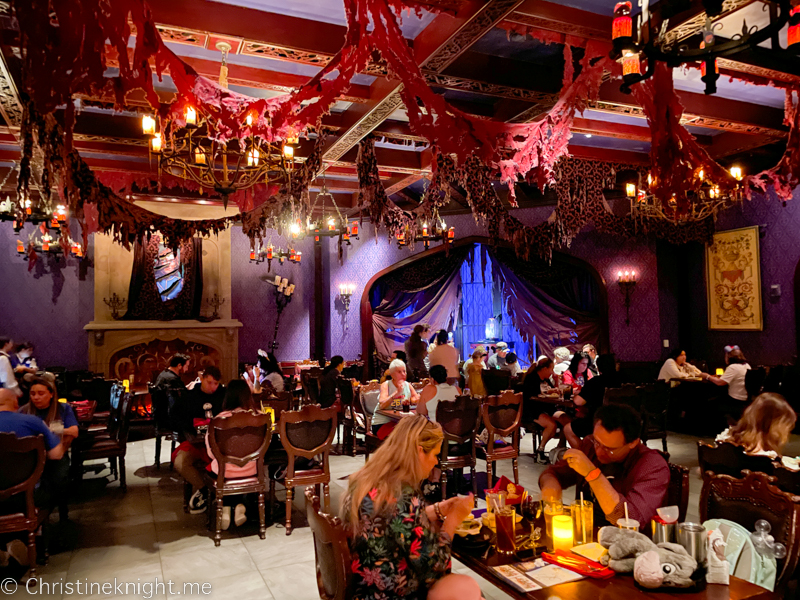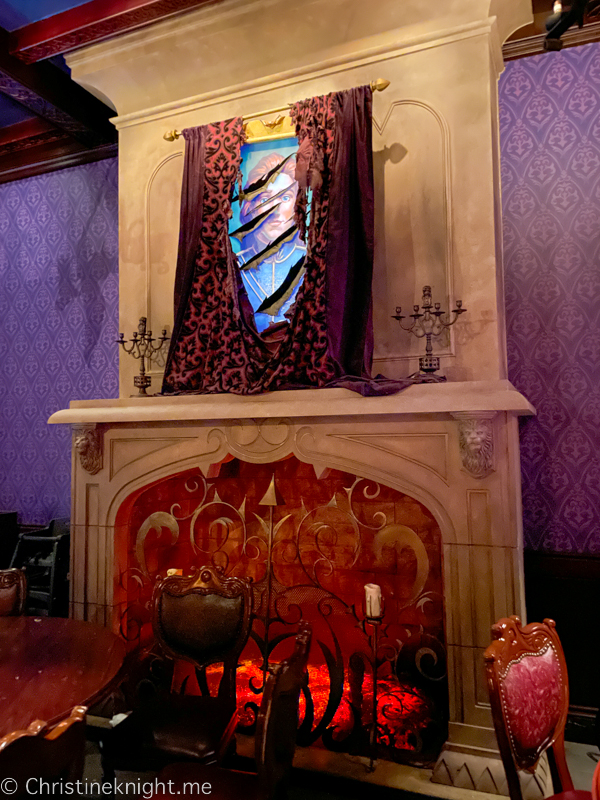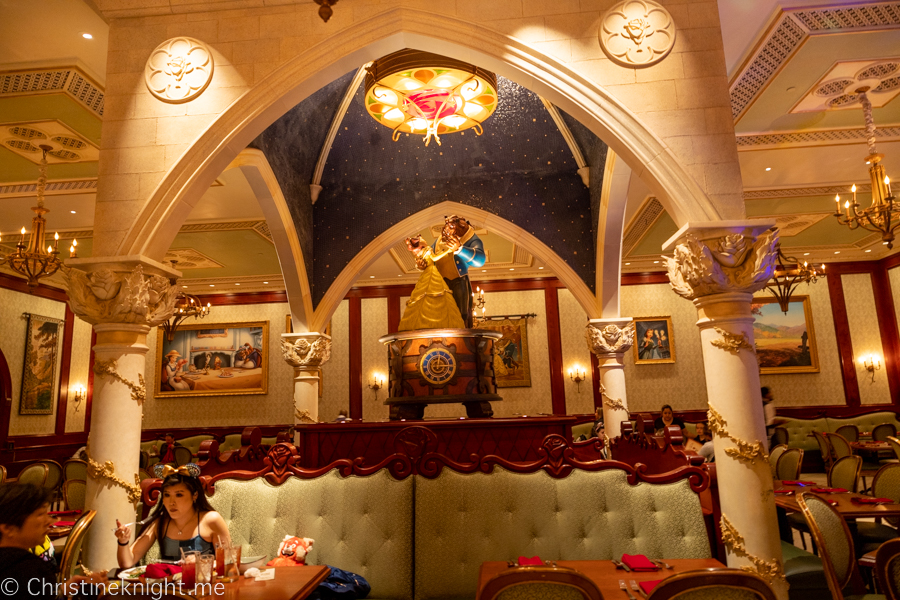 Guests are welcome to walk around the different rooms and take photos. We especially enjoyed watching the animations change in the windows and inside the West Wing.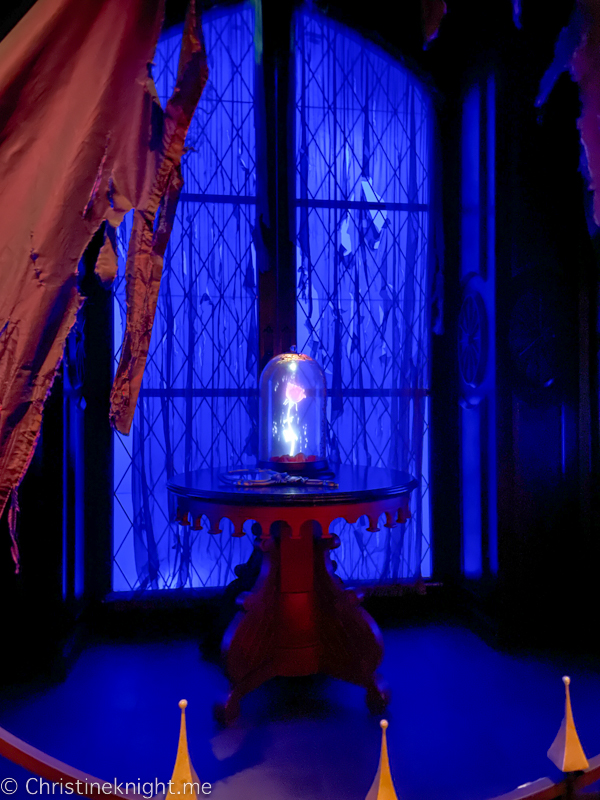 The French-themed fixed prix menu offered some of the tastiest meals we had at the park. The kids meal included a really cute white chocolate "chip" cup to paint.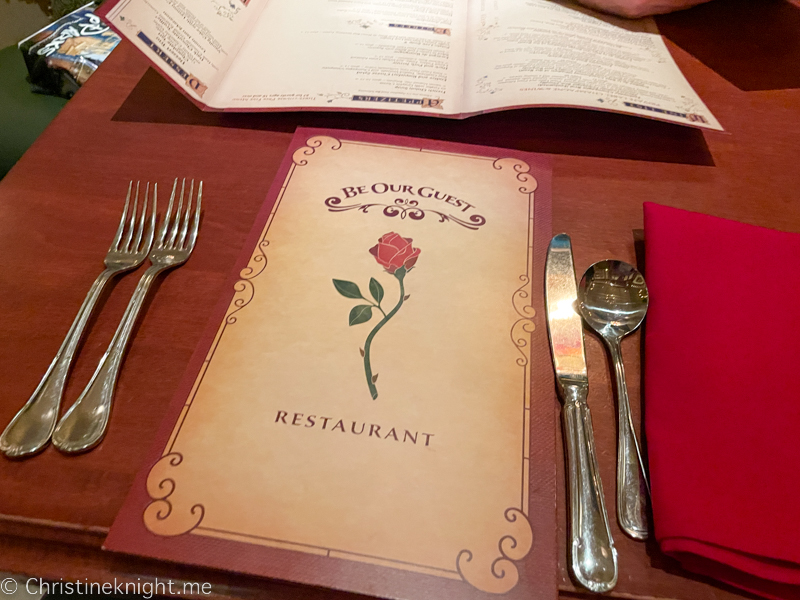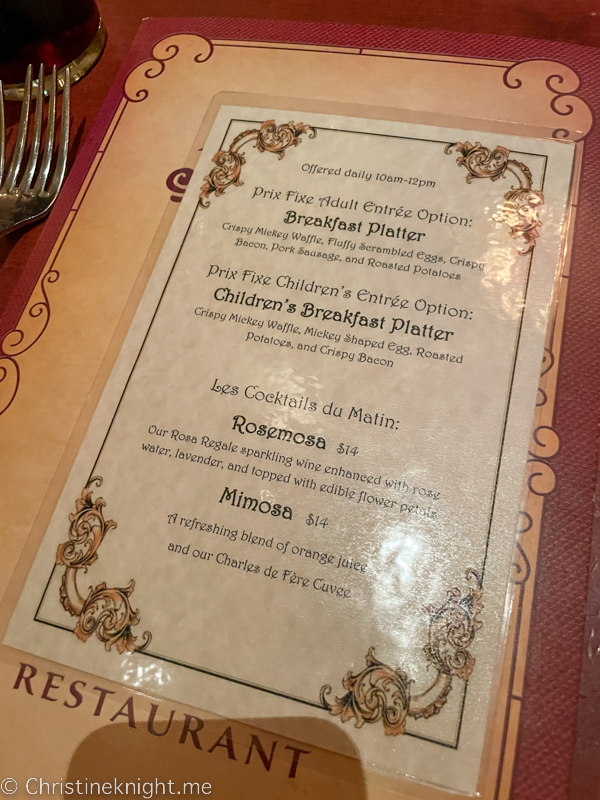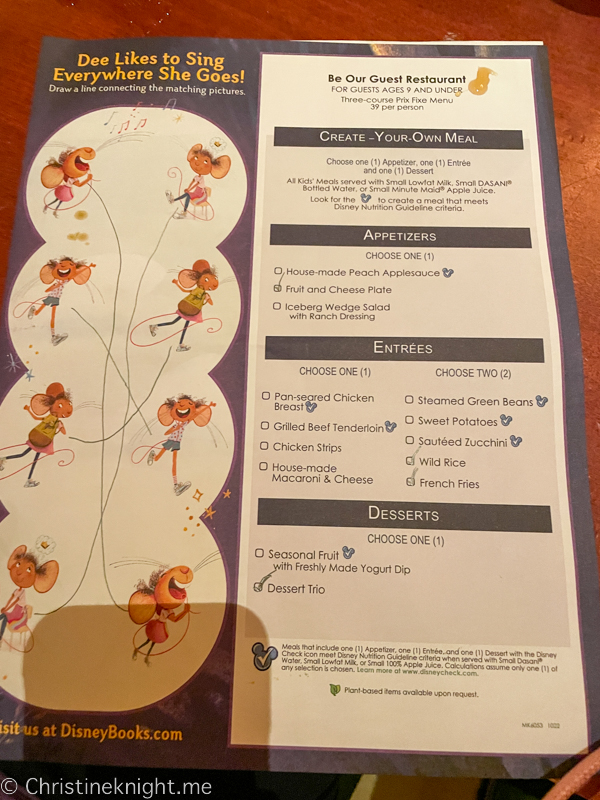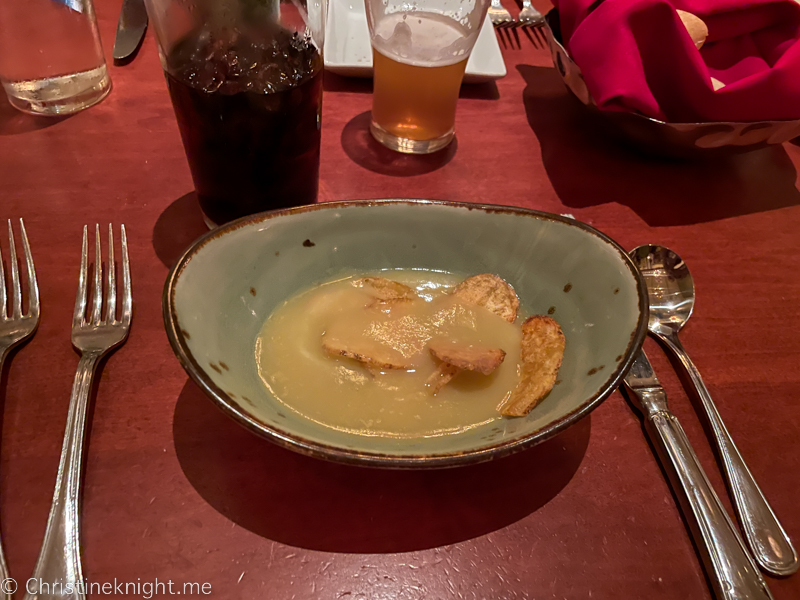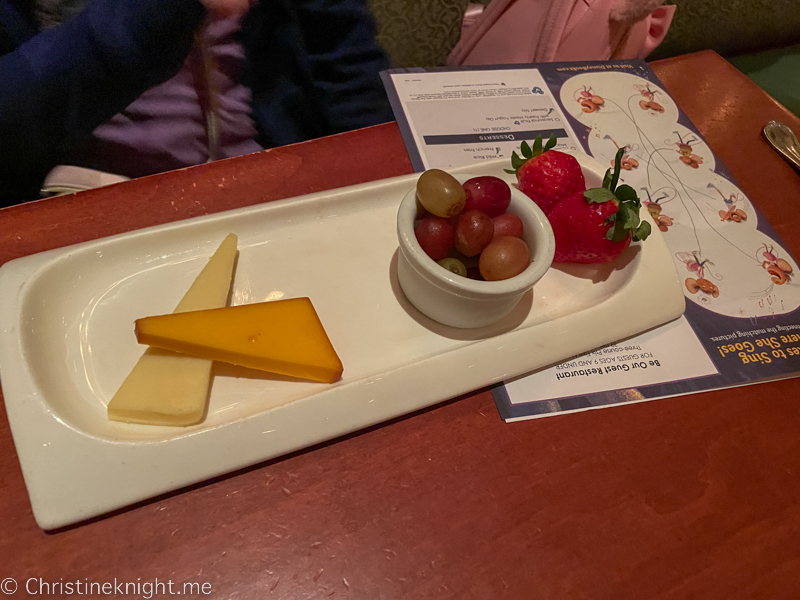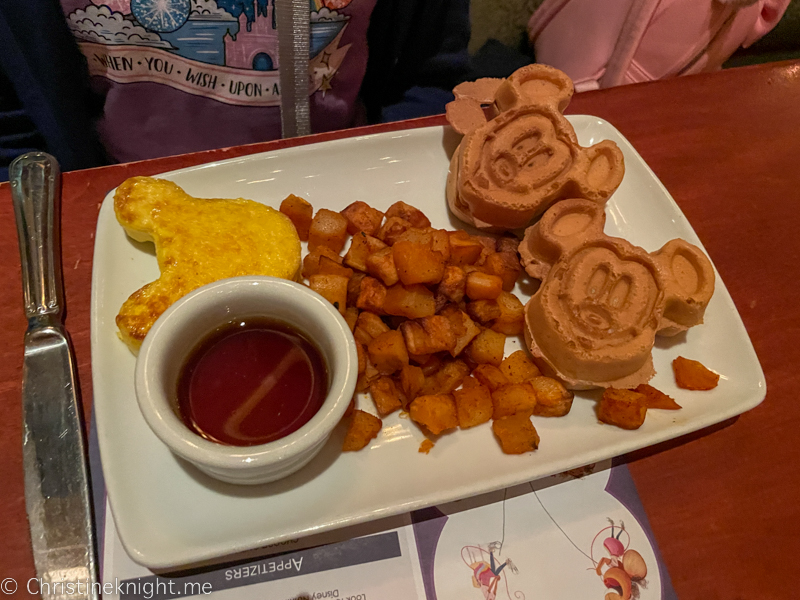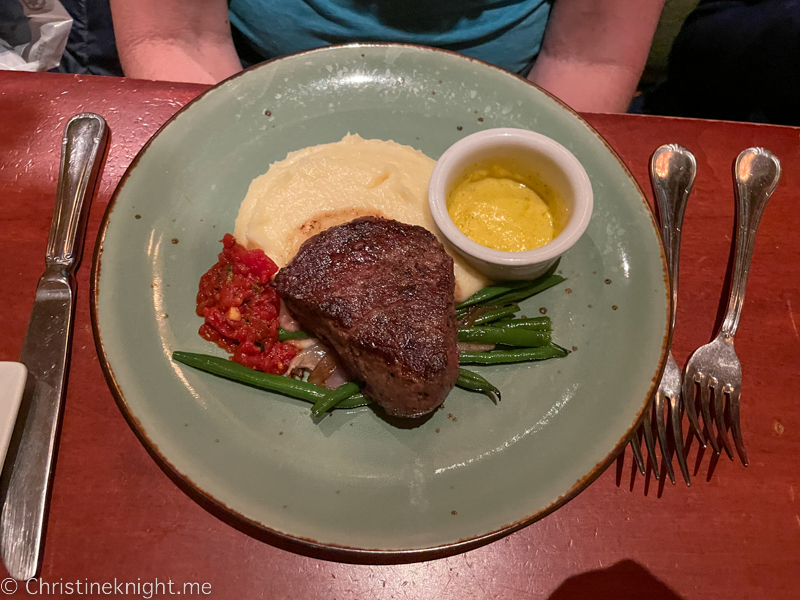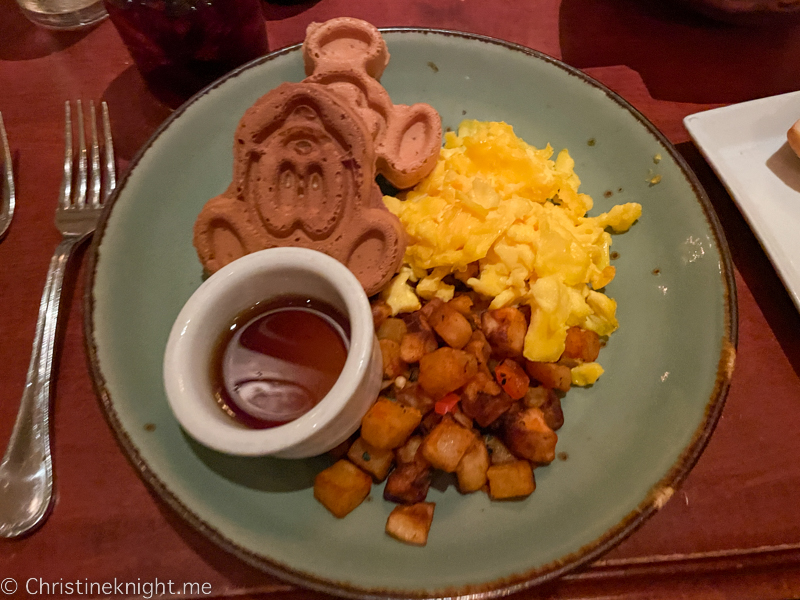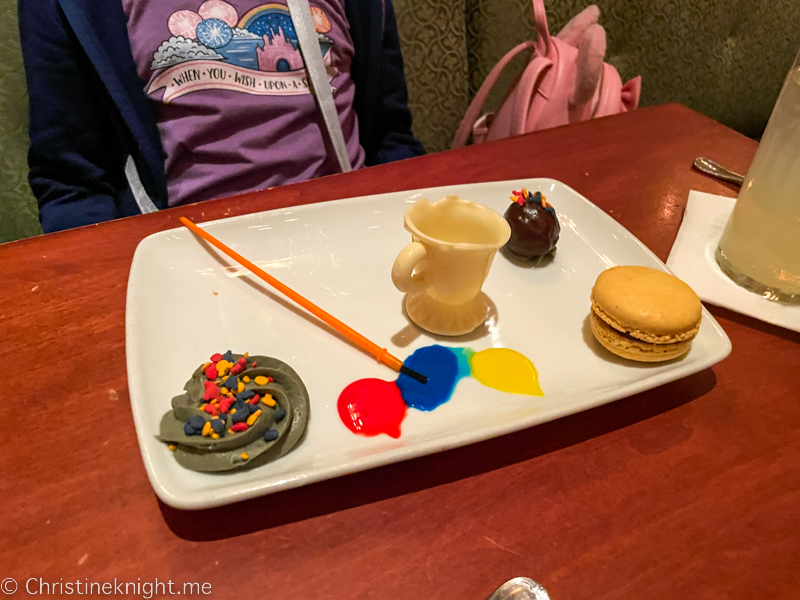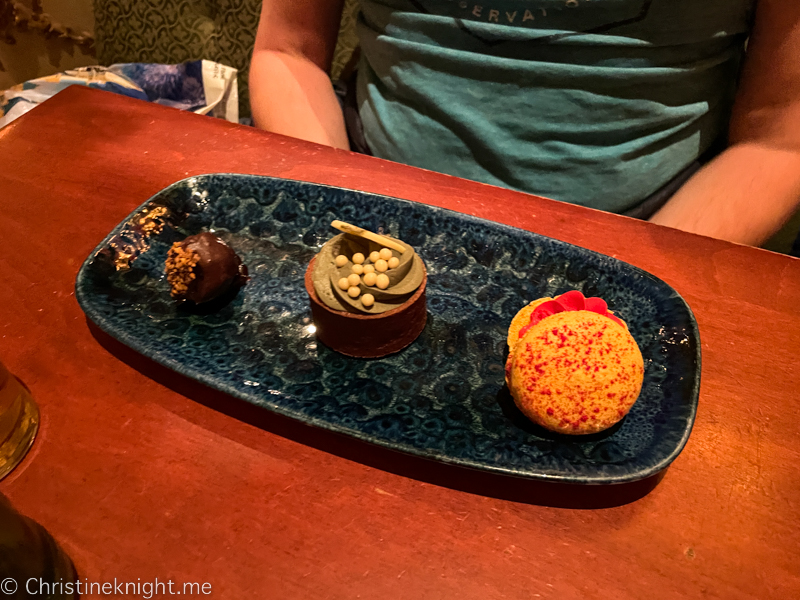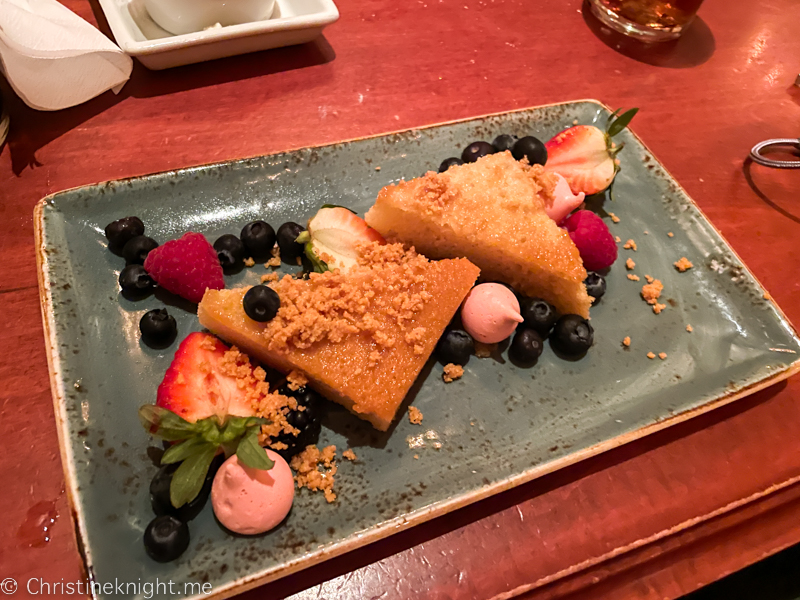 At some stage during the meal. Beast himself makes an appearance. He does not meet the diners, however, rather he strides quite quickly through each of the rooms and then out again, so have your camera ready to get a photo for when he makes a sudden appearance.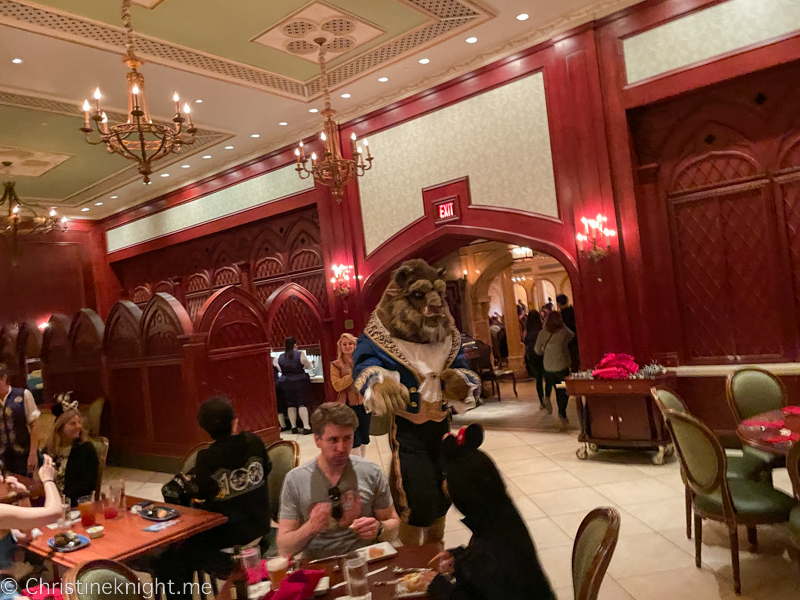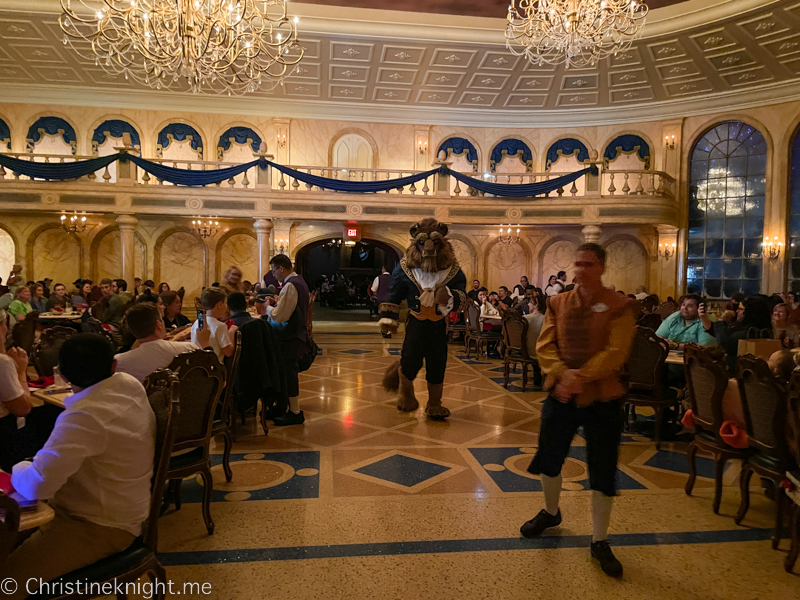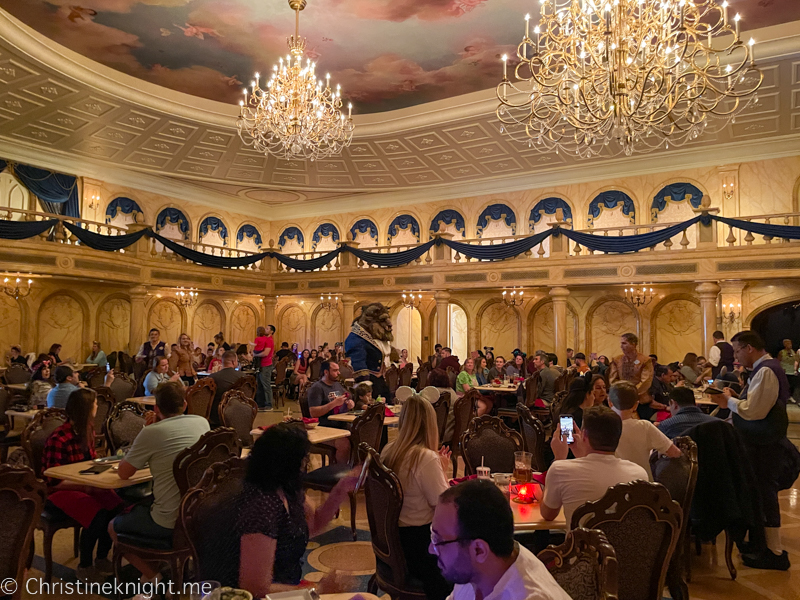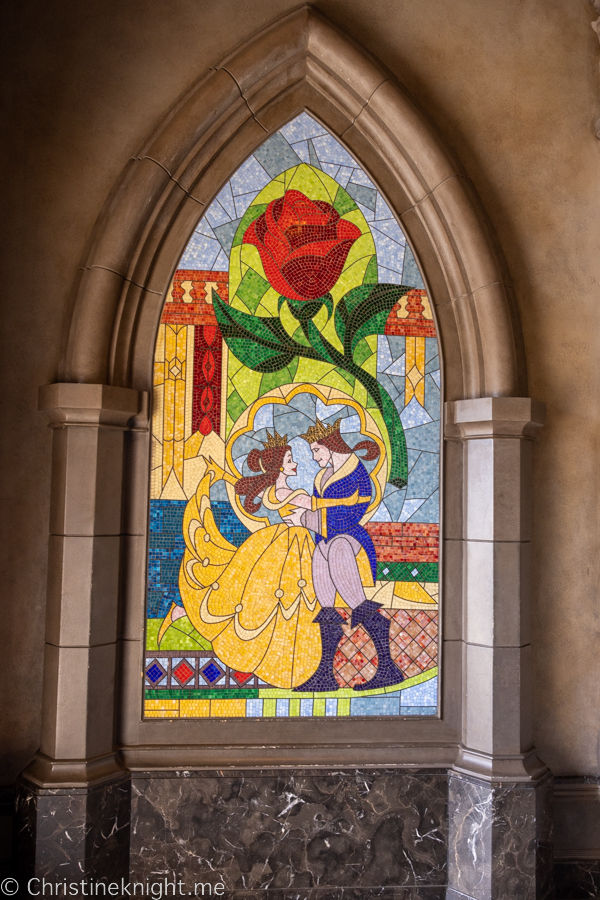 Be Our Guest Restaurant Magic Kingdom
https://disneyworld.disney.go.com/dining/magic-kingdom/be-our-guest-restaurant/