Beaches & Cream Soda Shop
Enjoy the nostalgia of the Atlantic seashore at Beaches & Cream Soda Shop at Disney's Beach Club Resort.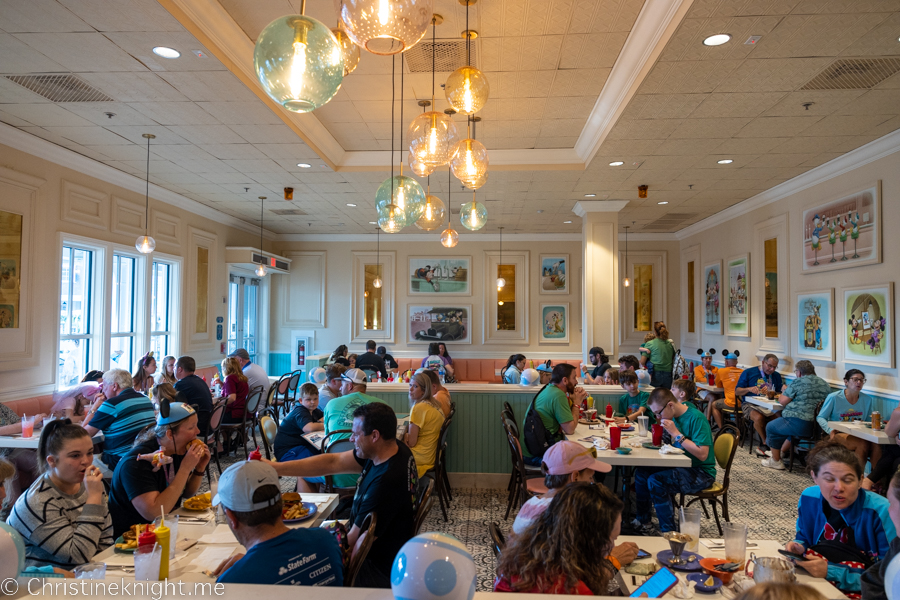 Offering nostalgic favourites such as flavoured sodas, malted milkshakes plus burgers, grilled cheese sandwiches and old fashioned sundaes, the Soda Shop is a popular spot so make sure to book well in advance.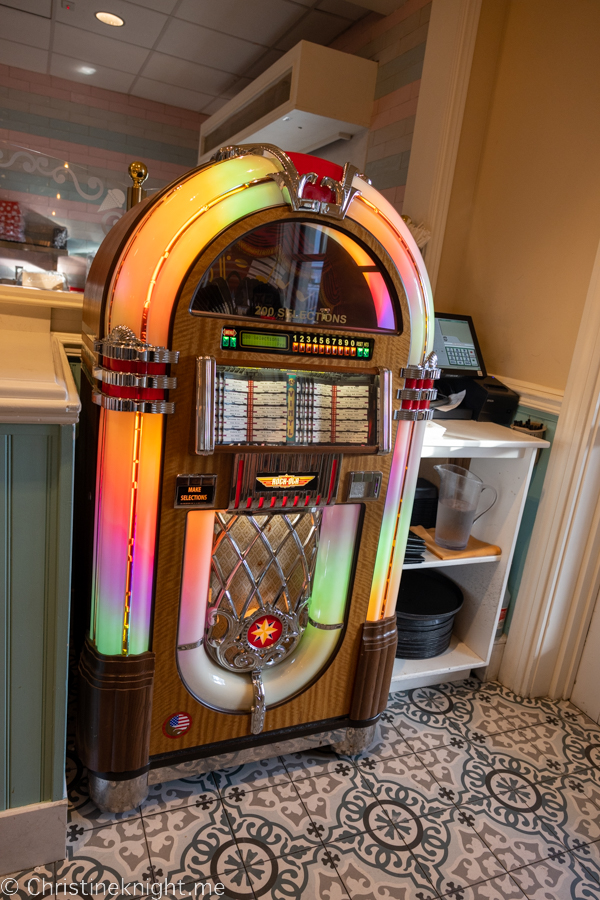 This retro-themed soda shop and ice cream parlor is the place to grab a meal or one of their famous desserts, including the "Kitchen Sink", which is a huge bowl in the shape of a kitchen sink, filled with ice cream, cookies, candy, cake, whipped cream and fruit.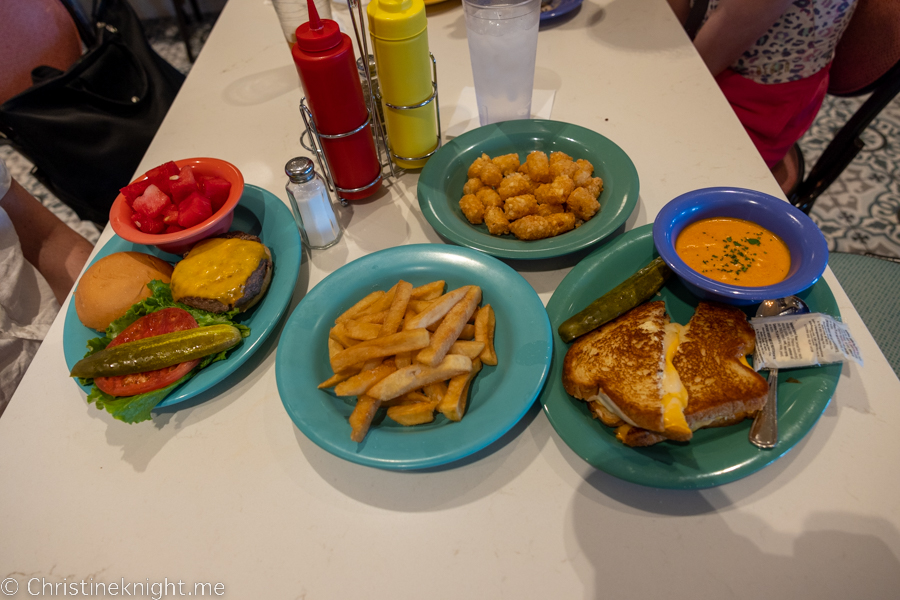 A to-go menu of ice cream and beverages is also available, with tables outside to sit on overlooking Stormalong Bay.