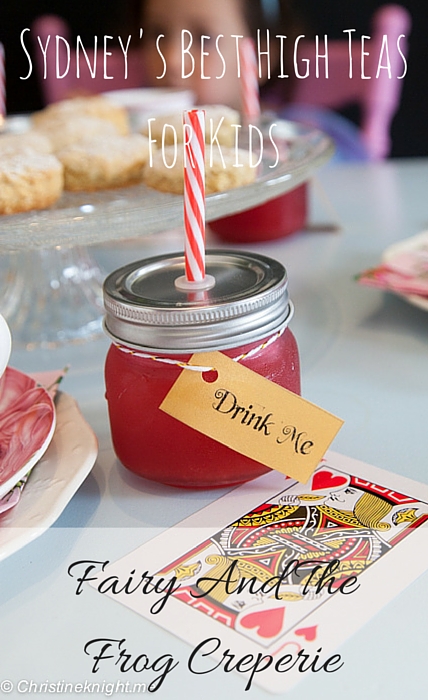 "Curiouser and curiouser!" cried Alice, and also us, when we heard of a magical new cafe in Concord where, rumour had it, fairytales had been brought to life.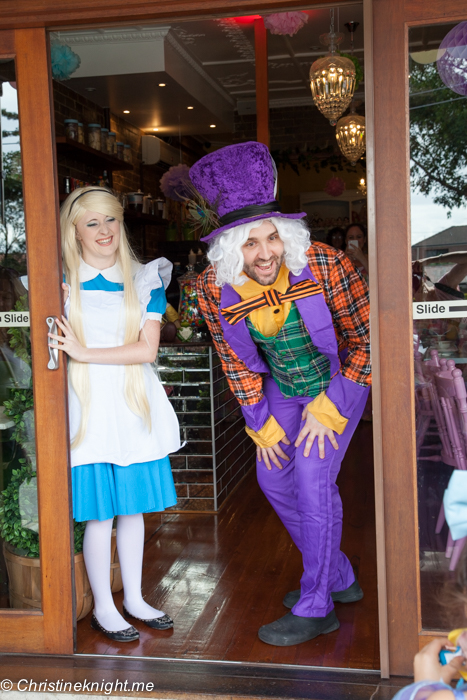 The Fairy And The Frog Creperie was opened in 2015 by couple Catherine and Guillaume (the "frog"), serving sweet and savoury crepes, old fashioned milkshakes and high tea, in an environment reminiscent of a Disney movie. Think "Alice in Wonderland" meets "Snow White" and you'll get the gist.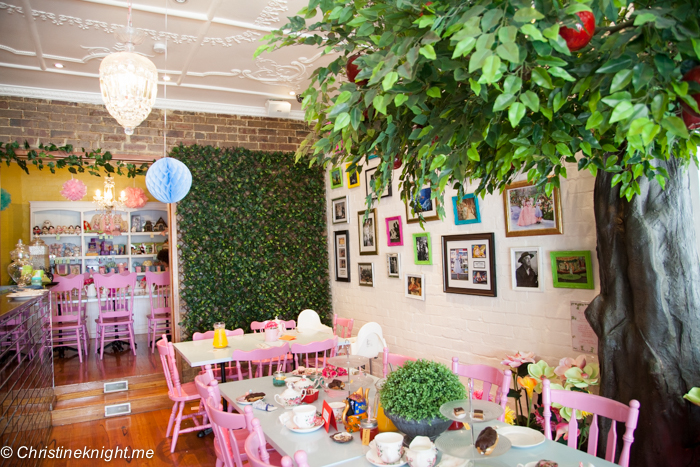 While the cafe does not specifically cater to children, it's become a very popular venue for parents to take their kids thanks to the whimsical world they've created in the tiny little space.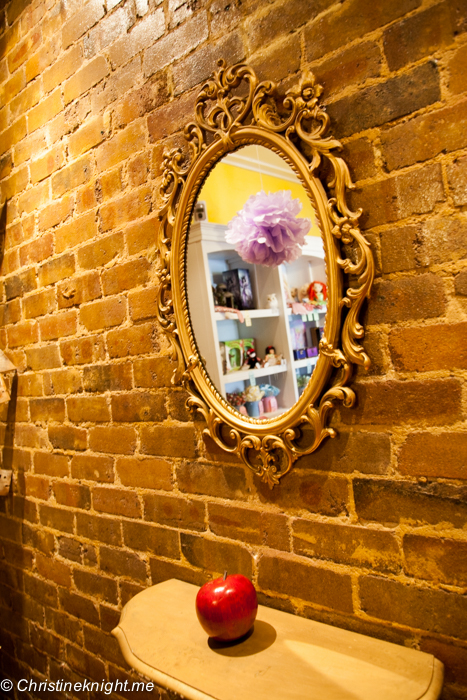 As a nod to kids who can't get enough of the cafe, there is a private dining area for up to four children that can be reserved, and a delightful room out the back that can be hired for an extra special birthday party.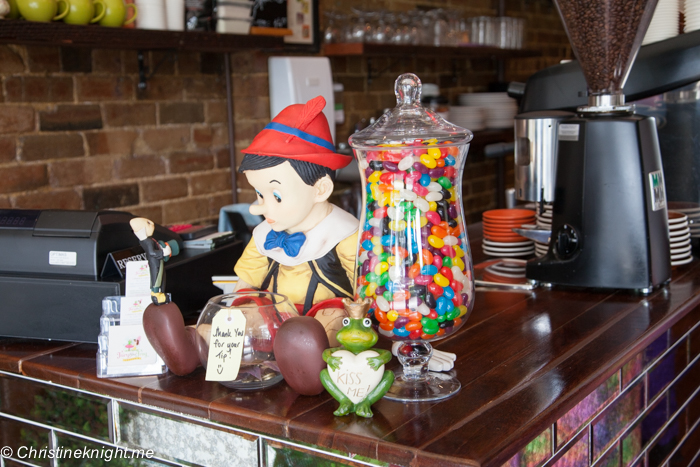 While the cafe usually serves authentic French crepes, I attended their first special event – a "Mad Hatter" themed tea party.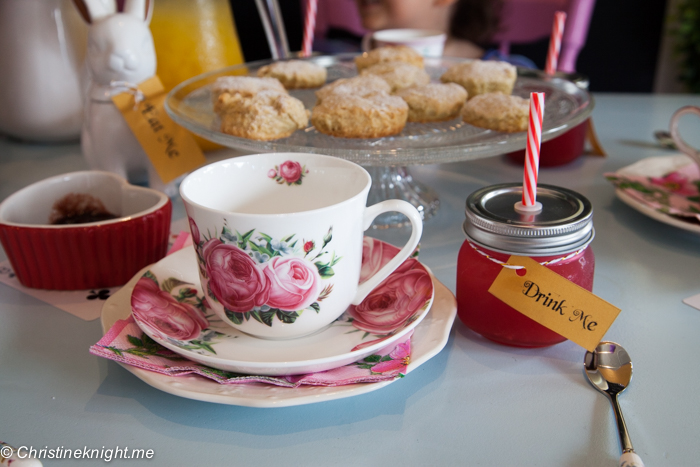 The special event was a bit on the pricey side for a high tea- adults were $60 and kids $45 – but I did think it was excellent value as not only was the food top notch (possibly my fave cupcakes ever), but there was also a roving Alice in Wonderland who chatted with the kids and then told them stories in the party room, gorgeous face painting and games.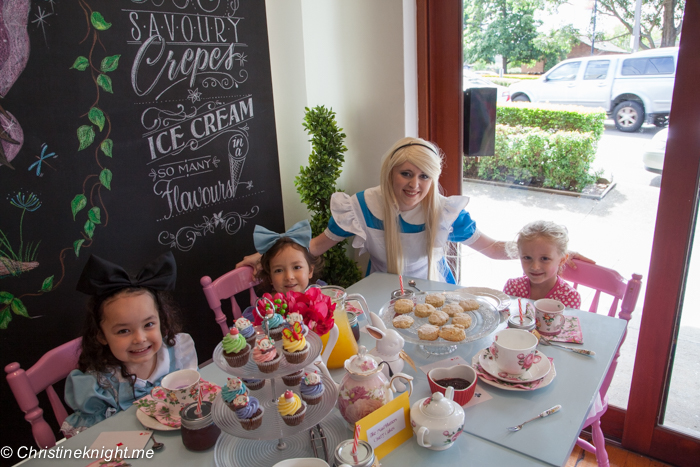 I was super impressed by the food at the cafe. All of the high tea items were just delicious. As we sat down we were presented with scones and jam, the most gorgeous cupcakes (which were just incredible), home made iced coconut, a powerful fruit punch and tea.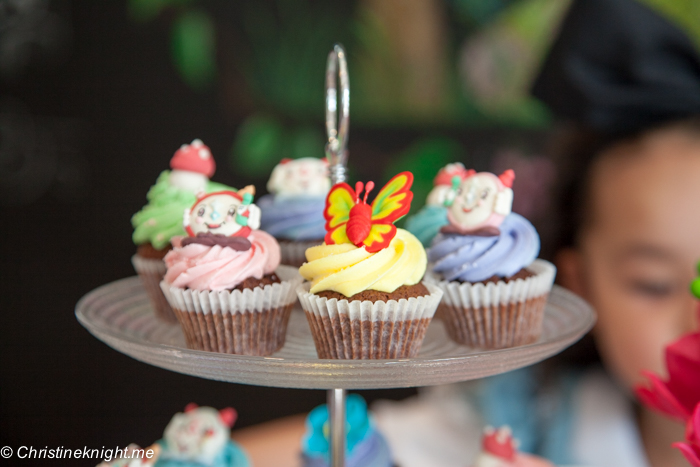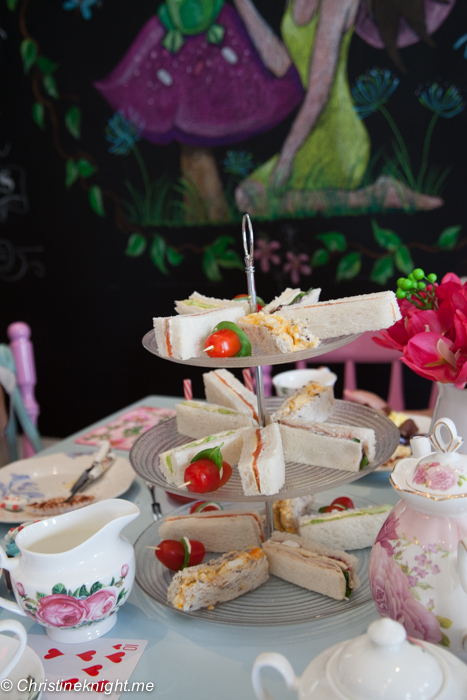 After a while, out came delicious finger sandwiches, such as egg salad, cucumber and cream cheese, salmon etc, and then even more pastries.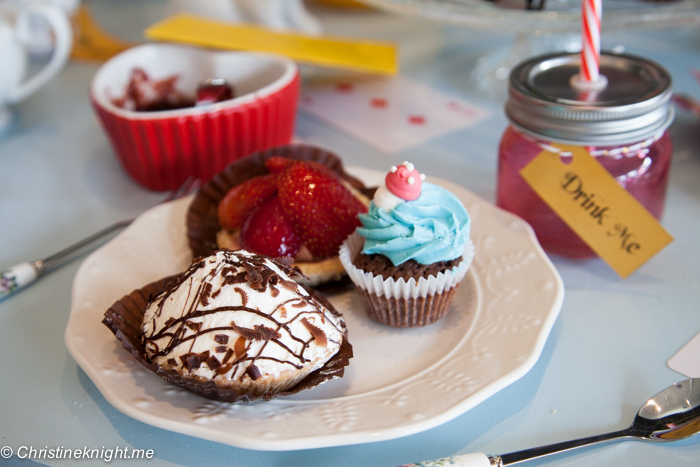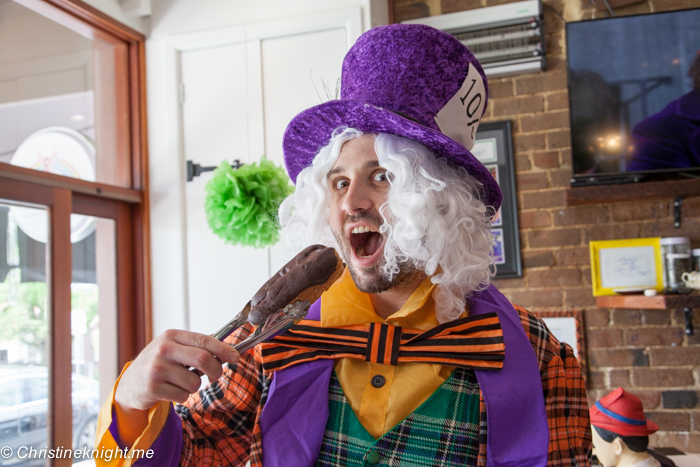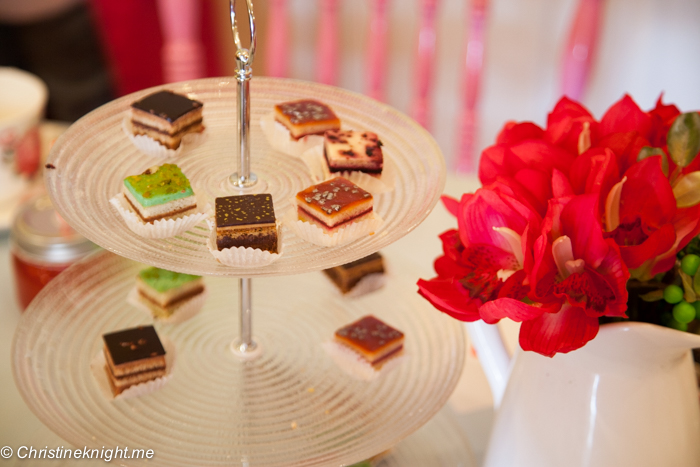 Fruit tarts, banana tarts, chocolate eclairs, petit fours, oh my! It was an extravaganza of epic proportions and we were so full that we had to ask for containers to take the food home in to finish later.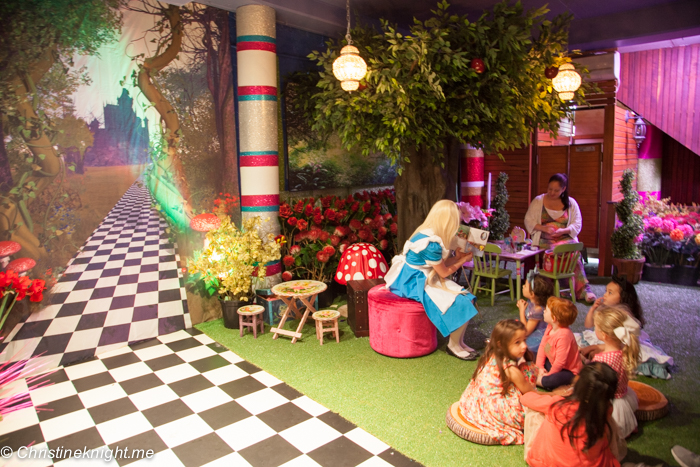 After we ate, the kids were whisked into the back for story time, face painting, and some games. It was a time of blissful peace for the adults to eat and enjoy chatting.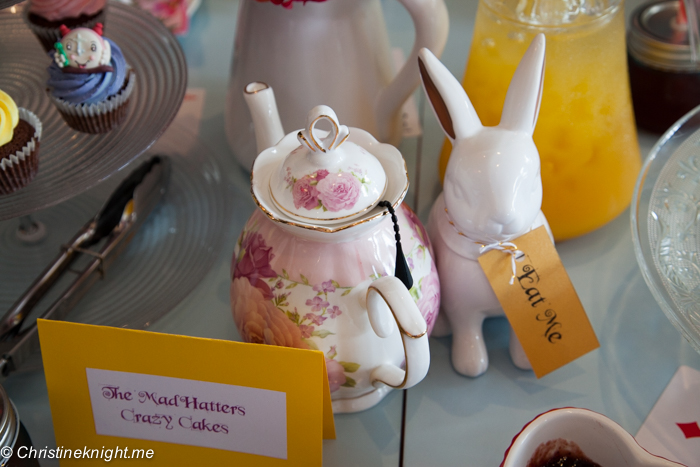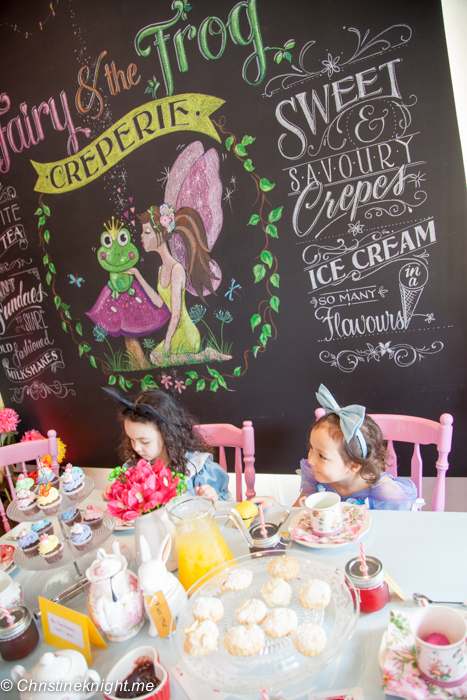 I can't recommend this gorgeous cafe highly enough. Yes the pricing is a bit steep, but the quality is excellent, and so much effort as gone into the details not just in the cafe but also the events, parties, menu, decor, that this really is a special venue worthy of a bit of a spurge for a special treat.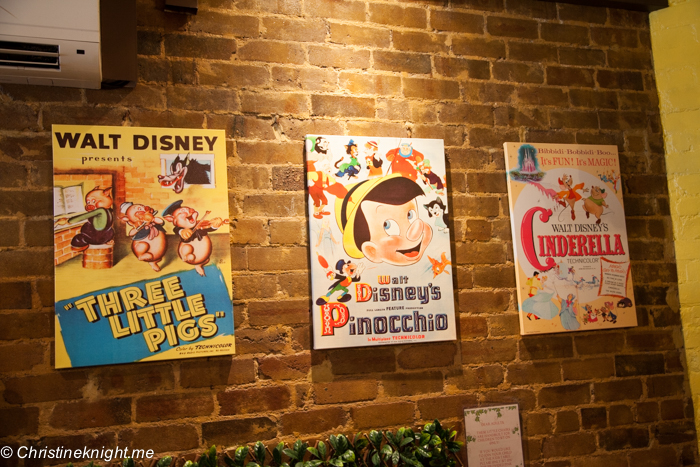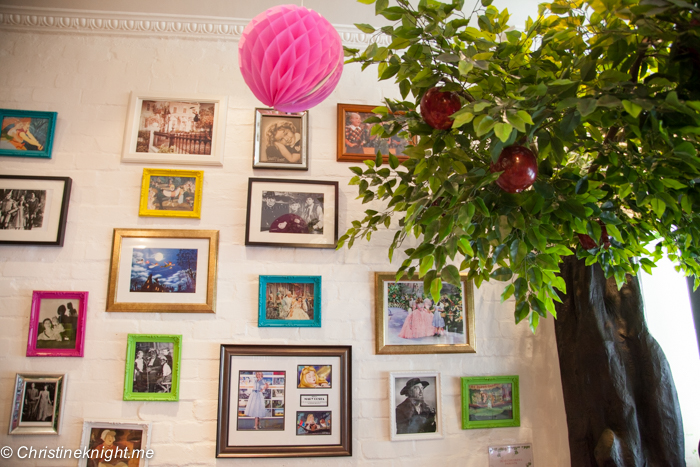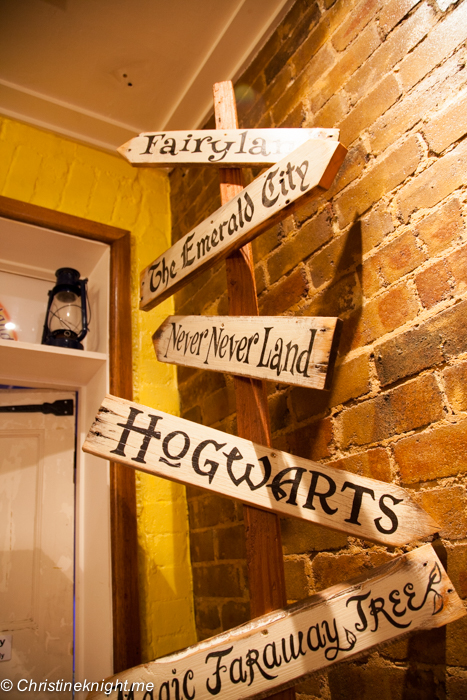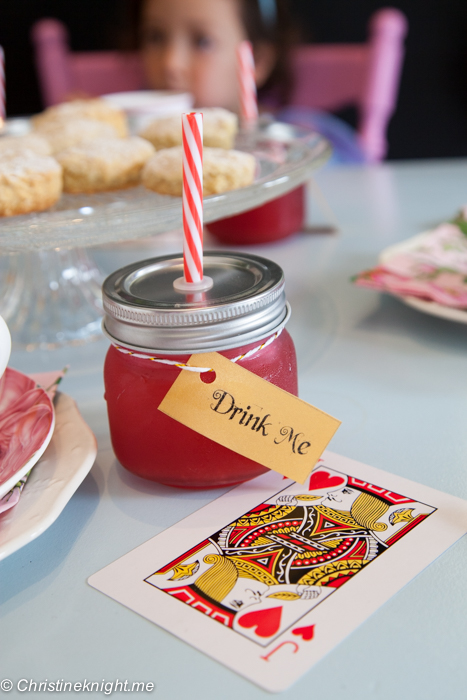 The cafe is starting to run monthly high tea events for families, so keep your eyes peeled on their Facebook page for updates.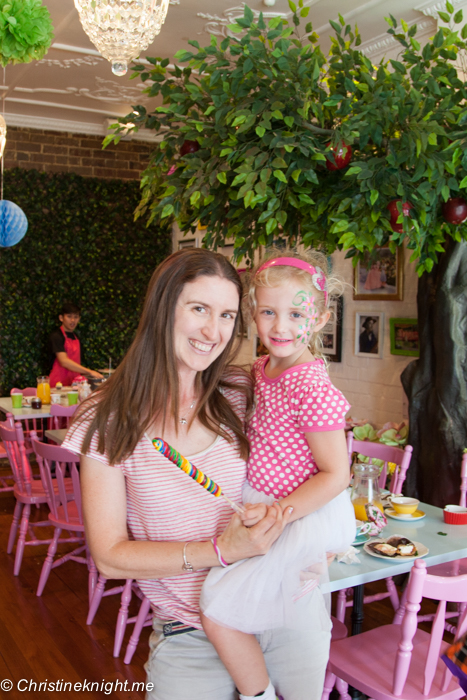 Highchairs: Yes.
Stroller storage: No.
Easy access: Yes.
Change tables: No. There is no bathroom in the cafe – please note that you will have use the bathroom in the cafe two doors down.
Kids' menu: No.
Fairy And The Frog Creperie
52 Mortlake St,
Concord
Phone: 1300 992 456
Prices: $$$
Hours: Tues-Fri 9am-5pm, Sat & Sun 8am-5pm (closed Mondays)
Get Directions