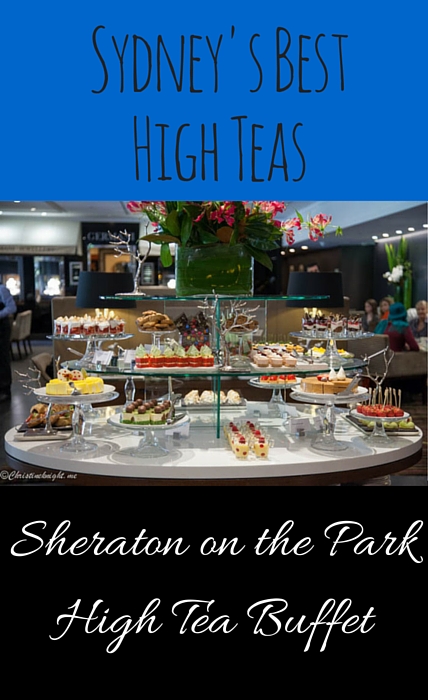 I'm a regular at the Sheraton for their amazing high tea offerings, but this was the first time that I've tried their High Tea Buffet. For the same price as the beautiful tiers that come around, on weekends you can choose the buffet if you so desire.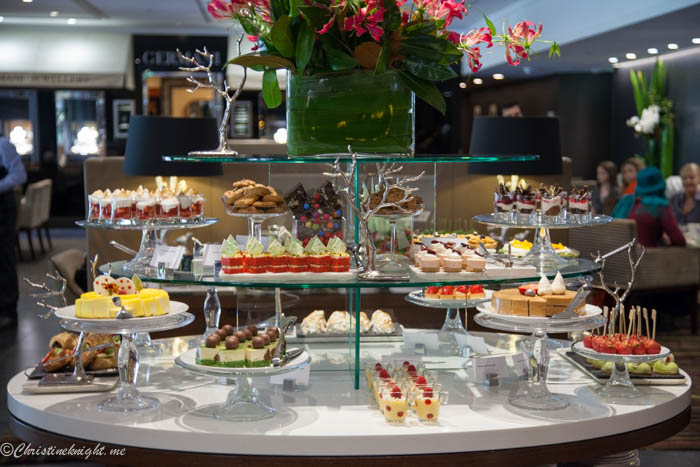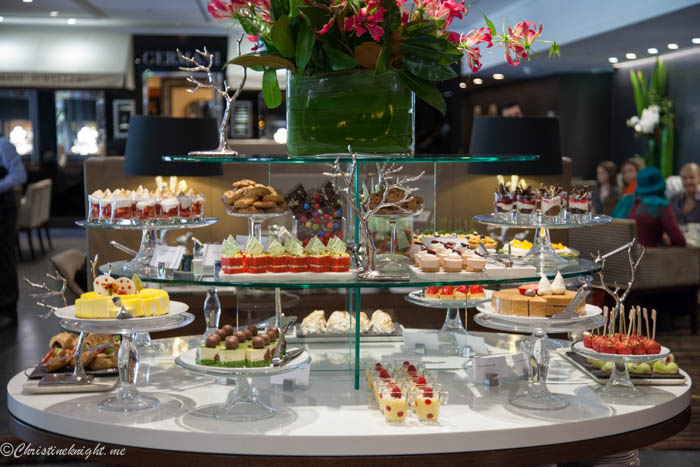 I've been curious about the buffet, but what encouraged me to book it for my dad's birthday this week was how easy it made dining with people who have various food requirements. My dad can't eat a variety of ingredients, which can make regular high teas hard. The buffet, however, meant he could pick and choose from a huge variety of food and find plenty of things to eat, with zero hassle.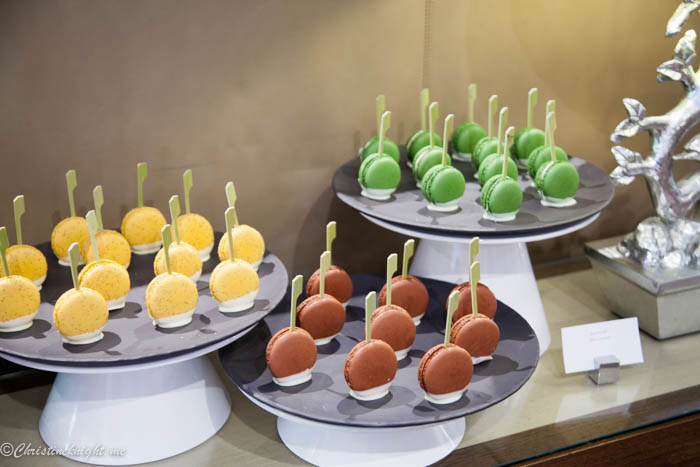 The buffet had an absolutely mind blowing amount of choice. I was determined to try one of everything (ha!) and failed miserably, which has only increased my desire to return so I can sample more of the dishes I missed out on.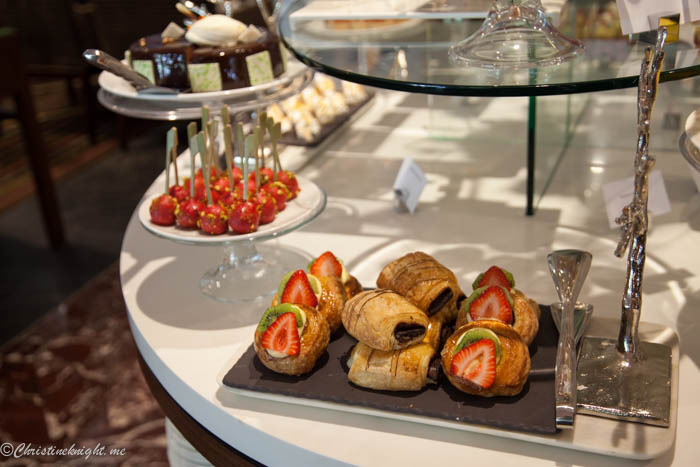 The foyer of the dining area was set up into stations – sandwiches, sweets, quiche and macarons (an interesting pairing!), scones, hot cross buns and crepes, DIY ice cream and cheese, nuts, crackers and creme brulee.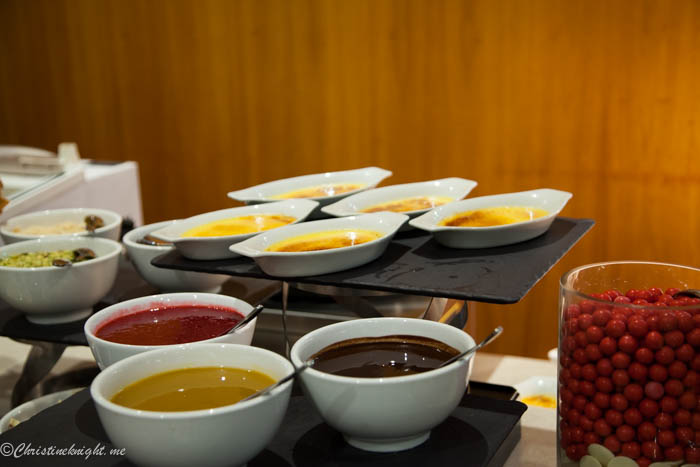 The creme brulee was so fresh that we watched the chef make it at the station and then place it onto the serving platters.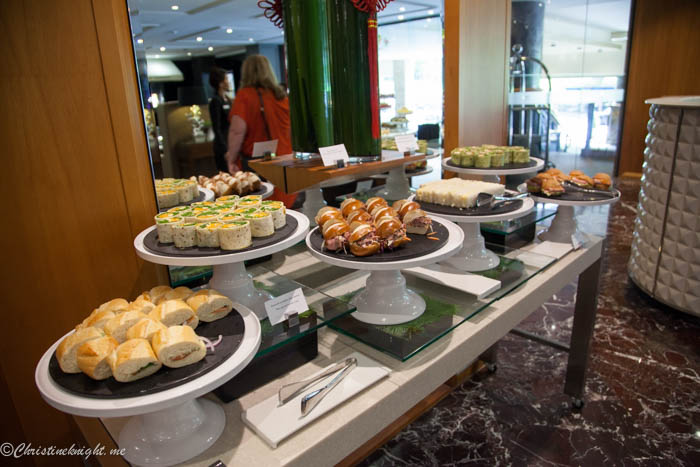 Sandwiches: As a vegetarian, I was only able to eat two of the sandwiches, which was a slight let down for me over the high tea stand, where I would usually get a vegetarian quiche plus three other vegetarian savory options.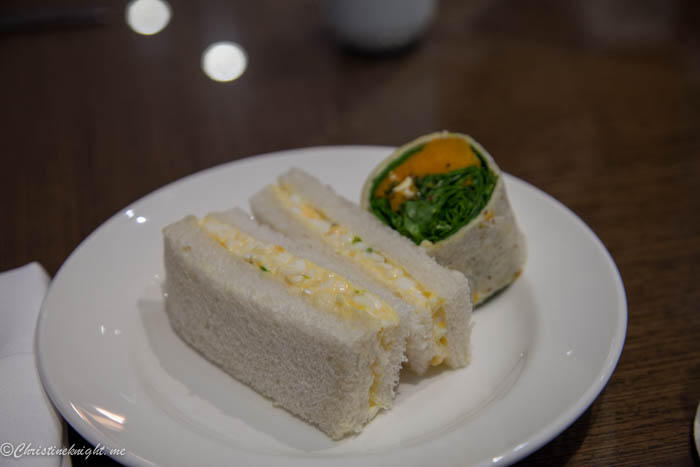 I did enjoy the sandwiches though – an egg and cream cheese on fluffy white bread and a wrap with pumpkin and blue cheese.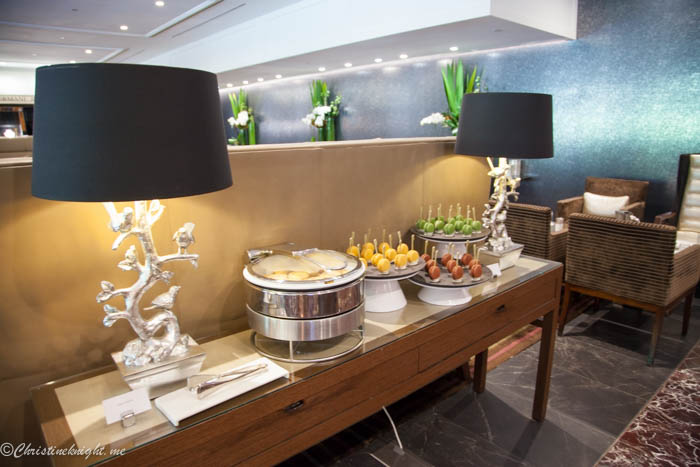 Quiche: The only quiche available was salmon sadly, so I didn't try it. I hope next time I go there is a vegetarian quiche on offer.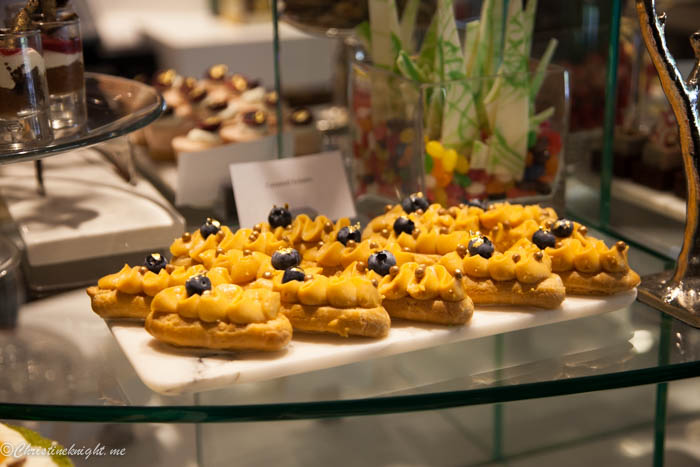 Sweets: It was impossible to know where to begin. There were so many sweets it hurt to look at them. I really loved the variety offered – everything from chocolate cake pops covered in pistachios to mango and raspberry pudding with white chocolate bubbles, tiny strawberry cheesecakes and deconstructed pavlova. I tried about 9 I think (yikes!), and went home thinking about all the others I didn't get to. Next time!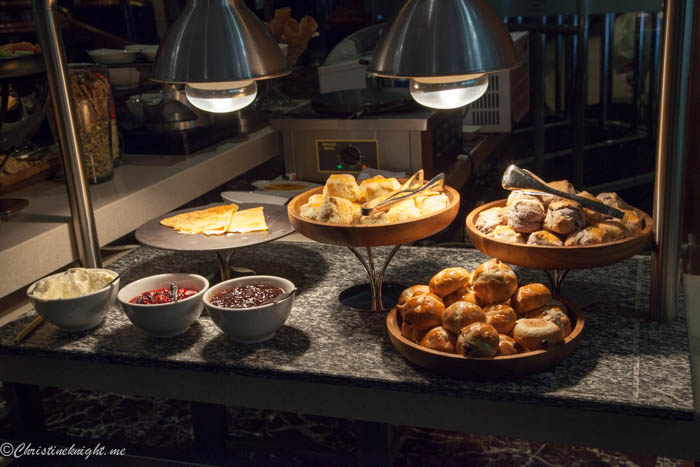 Scones: These were fantastic – super fresh and warm, with giant bowls of jam and cream. I had a blueberry scone and found it fluffy and light. Perfect cream, thick fruity jam. So good.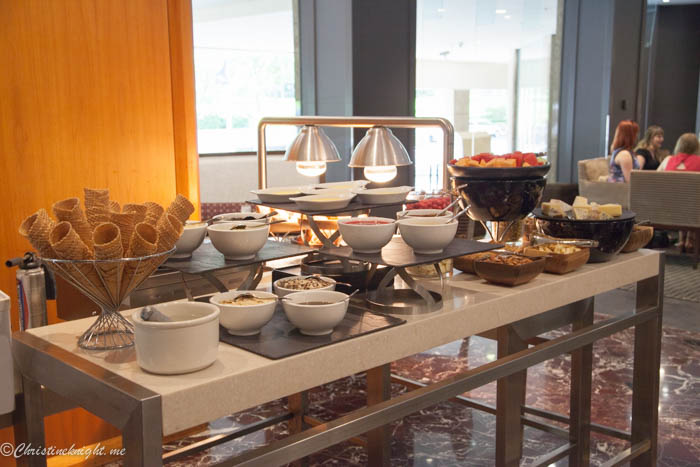 Ice cream: This was cheese's favourite. Choose from chocolate or vanilla, then add a selection of toppings like chocolate curls, nuts, shortbread pastry crust and chocolate balls.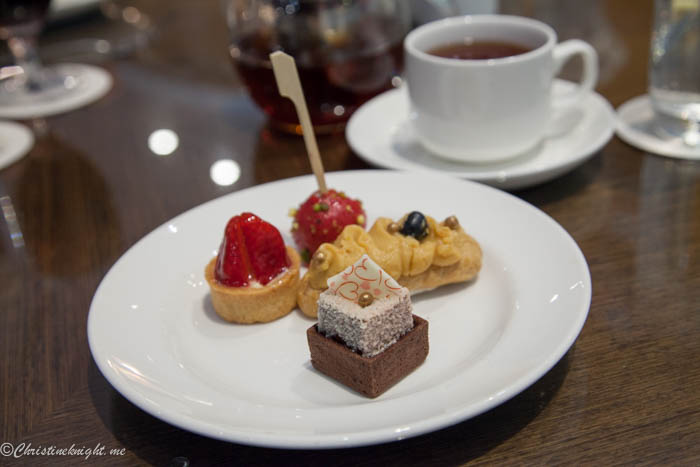 Tea selection: As part of the basic buffet you are offered a choice of tea or coffee. I chose English Breakfast, which came in a pot that gave me about three full cups of tea. The lovely hostess came around later to offer is a hot water refill, which I appreciated.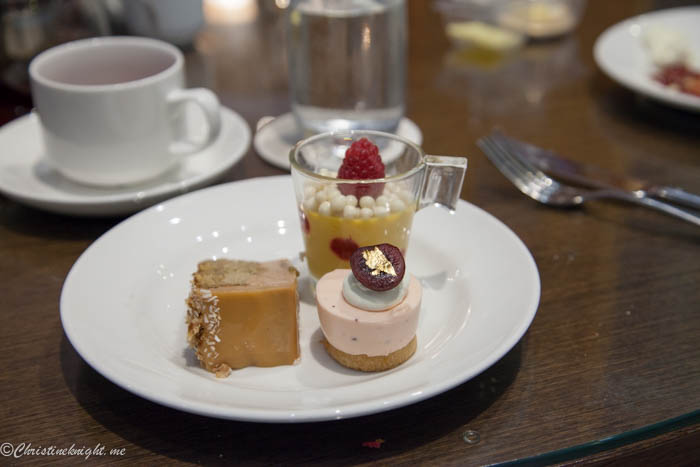 I don't usually order Cheese her own dishes when we have high tea as she just doesn't eat them, and I was concerned with this being a buffet that it would be an awkward situation. I had nothing to worry about however, as no one minded that she pecked at a few things here and there.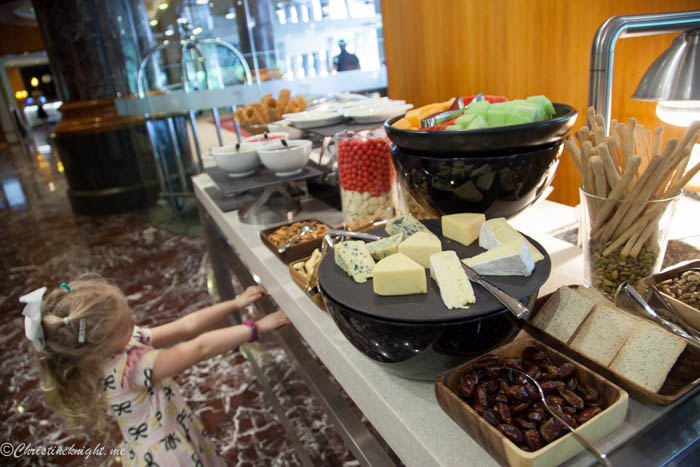 The service at the Sheraton on the Park is fantastic. As soon as we finished with a plate it was whisked away, often without me even noticing, by friendly, smiling staff.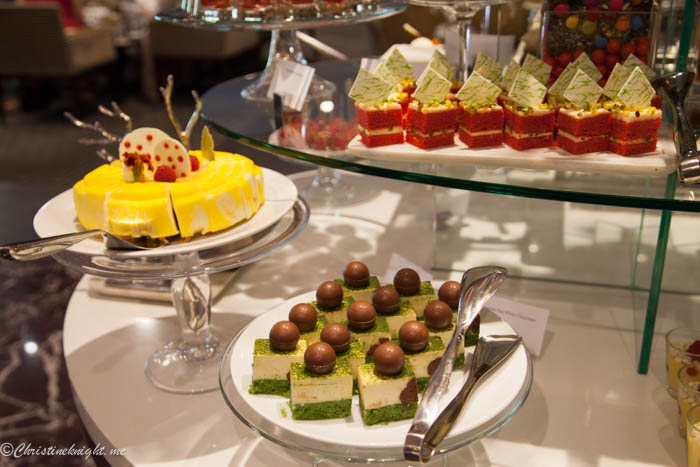 I can't recommend the Sheraton on the Park High Tea Buffet enough for your next high tea. You'll probably be like me and want to go back to try everything you missed the first time!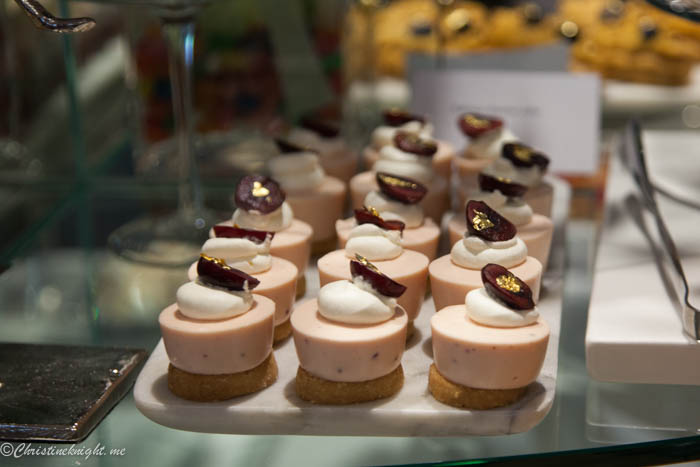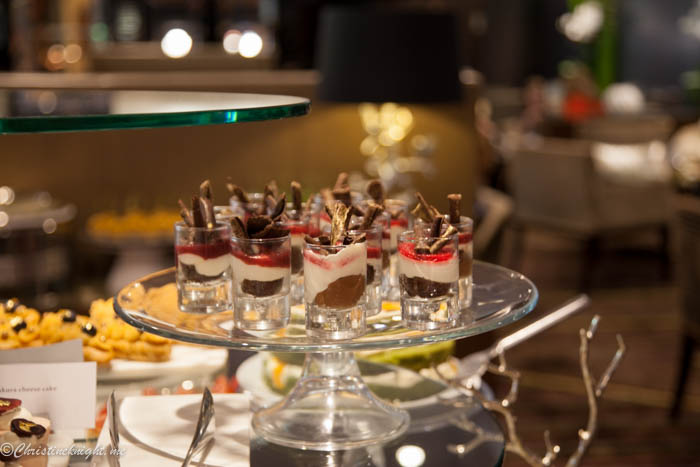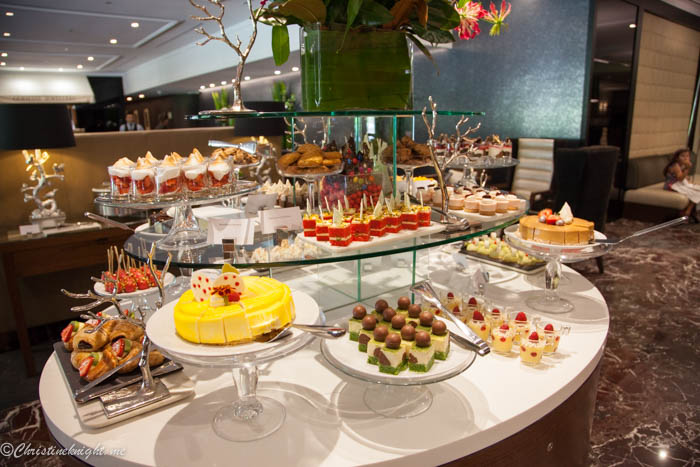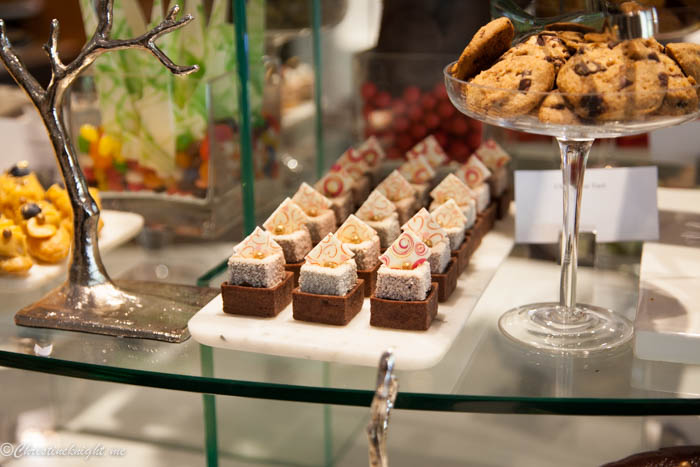 The Buffet High Tea is $49pp and includes one coffee or tea per person. Additional cost for sparkling wine. Bookings recommended.
Sheraton On The Park High Tea Buffet
161 Elizabeth Street,
Sydney NSW 2000
Phone: (02) 9286 6000
Prices: $$$