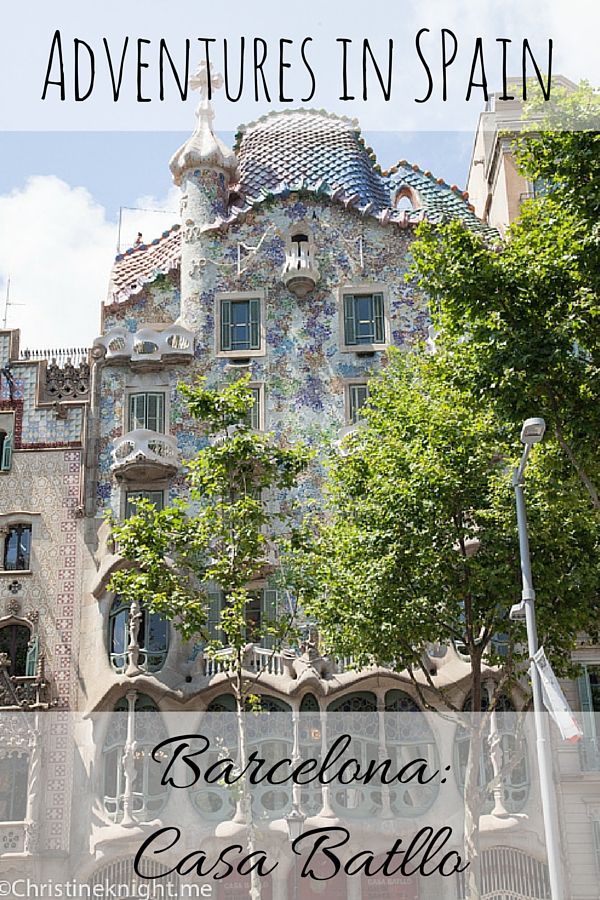 One of Antoni Gaudi's most well-known masterpieces in Barcelona, Casa Batlló is must-see architectural work in the centre of Barcelona.
Casa Batlló is the former residence of the Batlló family, built in 1877. Gaudi was commissioned to redesign the building between 1904 and 1906. He replaced the original facade with a completely new front of stone and glass, and had the external walls redesigned to give them a wavy shape, plastering them afterwards with lime mortar and a mosaic of fragments of coloured glass and ceramic discs.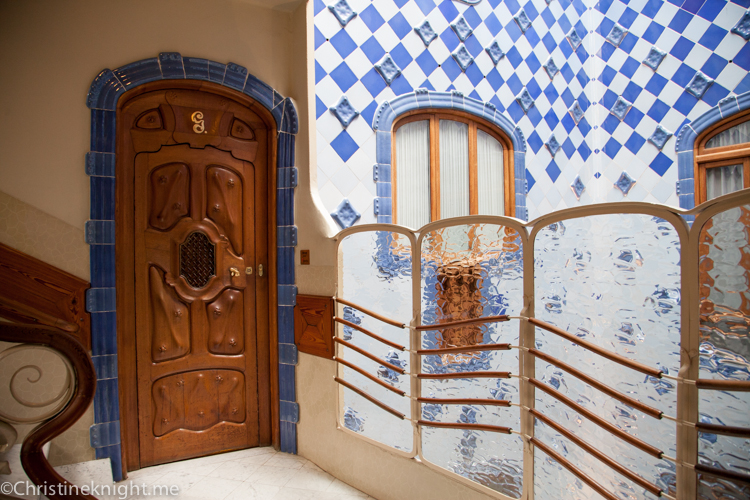 This Gaudi masterpiece is a work of fantastical imagination. It really looks like a setting of a surrealist dream. Every room is full of magic and fantasy – a blend of colours, shapes and light. Of Gaudi's four most popular works, Casa Batlló is the smallest, and is easily do-able with children. There is very little to break, and a lot to see.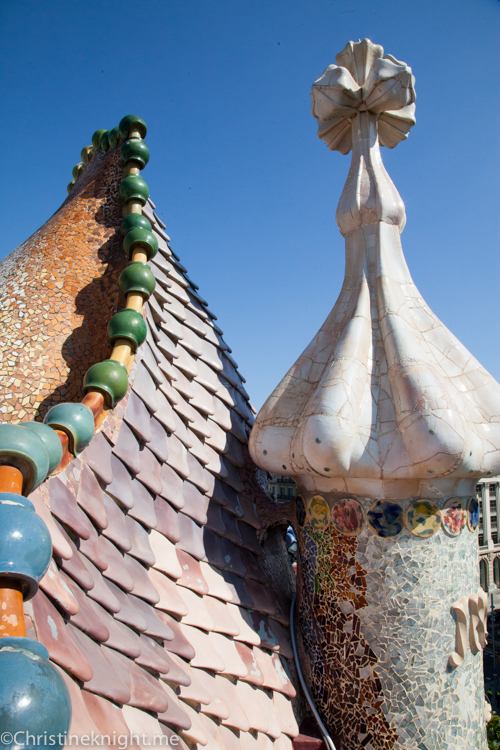 While the house is famous for its steep staircases, it is also wheelchair and stroller accessible. The most important parts of the house can be accessed by the elevator. The rooms are tight, however, so I would advise leaving a stroller downstairs if possible.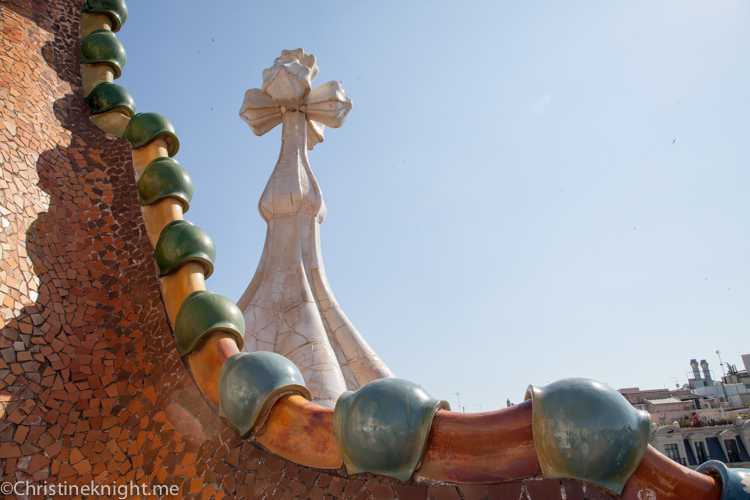 A special feature of the Casa Batlló is the video guide that is included in the price of general admission. While the audio is certainly interesting, the most exciting part about this guide is the iPod it is connected to, which gives a virtual reality tour of the house while you are walking around. Holding up the iPod to various features in the room gives an alternative view to showcase the architect's boundless imagination.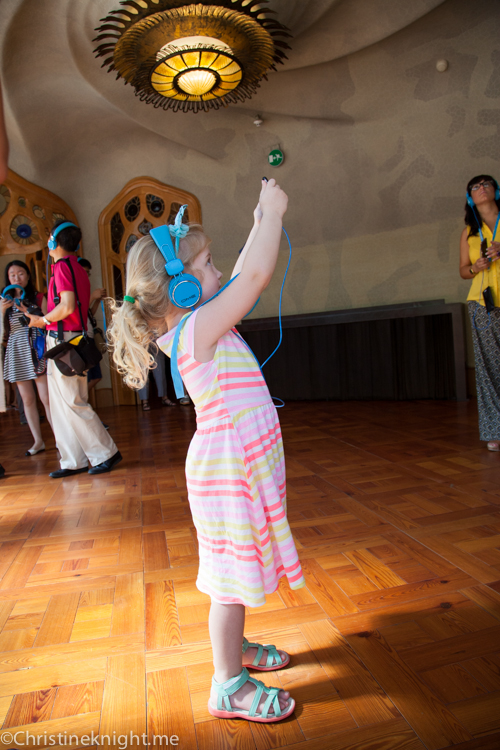 We had thought Cheese would be too young for this video guide, but of course it is a screen and hence she loved it. Casa Batlló is extremely welcoming to children, and has a section of their site dedicated to how kids can enjoy their visit.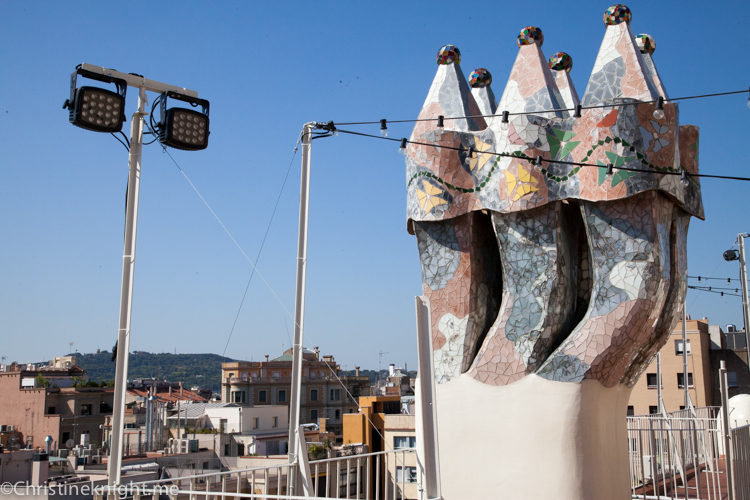 When visiting Casa Batlló, tickets may be purchased in advance to save queuing up. We did this but then found there was no queue, but on busy days this could be helpful.
Casa Batlló
Passeig de Gràcia, 43, 08007 Barcelona, Spain
Adults 21.5 Euro, juniors (7-18) 18.5 Euro, kids 6 and under free.
More information on Barcelona
Looking for more of Gaudi in Barcelona? Get info on visiting his crypt and other buildings in the city.
After more things to do in the area? Check out these day trips from Barcelona.
Make sure to check out all these Barcelona landmarks when you visit.